Before/after: @Mr.Pooface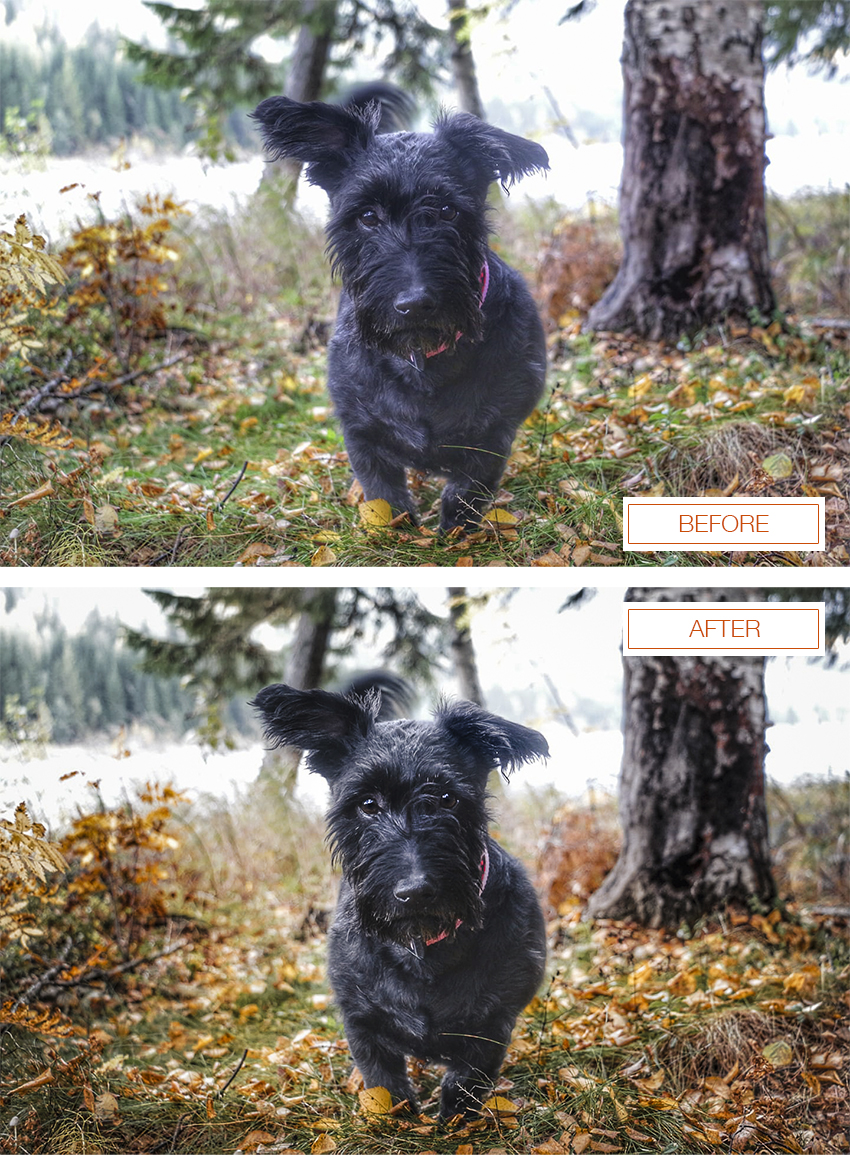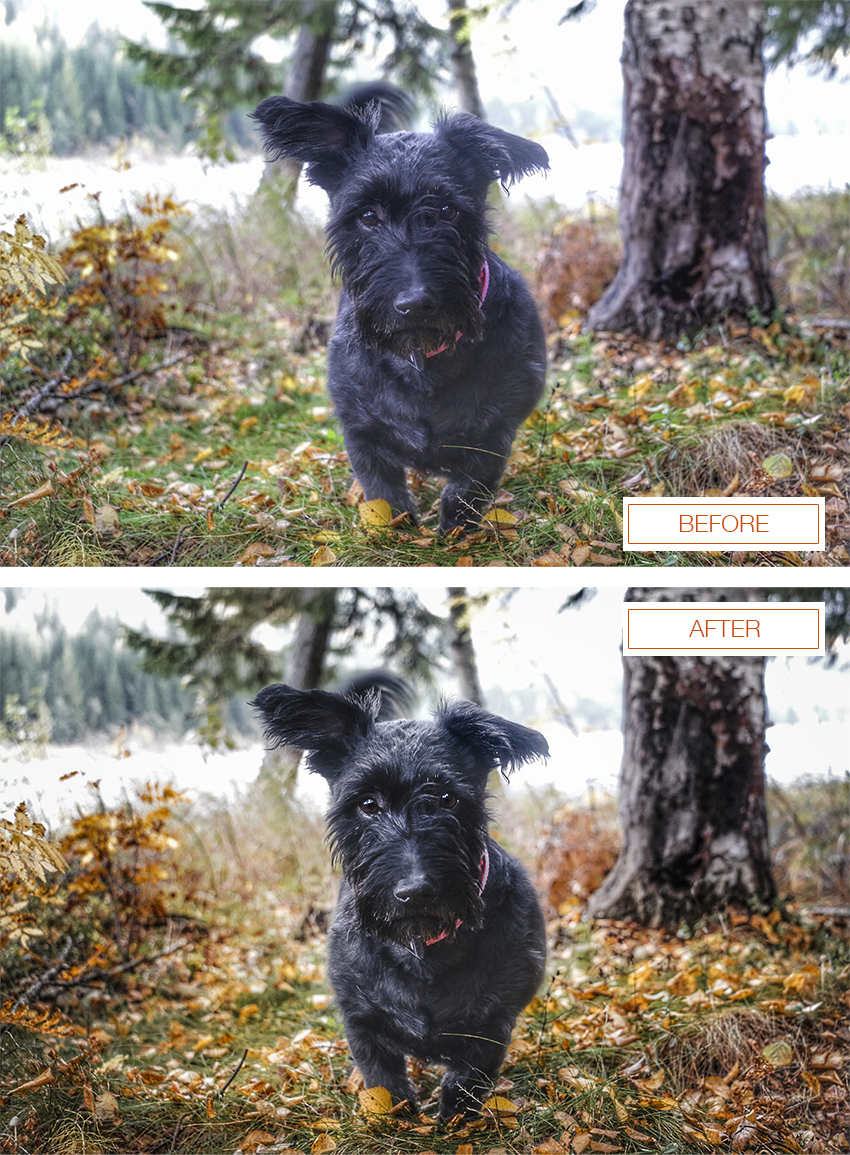 When I saw this photo, Kiba's owner was trying to choose between different edits she had experimented with. And when seeing all the different options, it's just so fun to try one yourself, isn't it 🙂
You can see hers at @Mr.Pooface on instagram.
About the photo:
Two things made this photo probably a difficult shot: a black dog and strong light on the background that made the sky burn out. In this situation, a reflector would be a good help to balance the light and maybe prevent losing details in de background because what is gone is gone.
The edit:
For this edit I used the "What is left" preset from the Nordic Autumn Lightroom presets which brings out the warm autumn tones but reduces the blue in the fur.
Thanks @Mr.Pooface for letting me edit and share your photo!