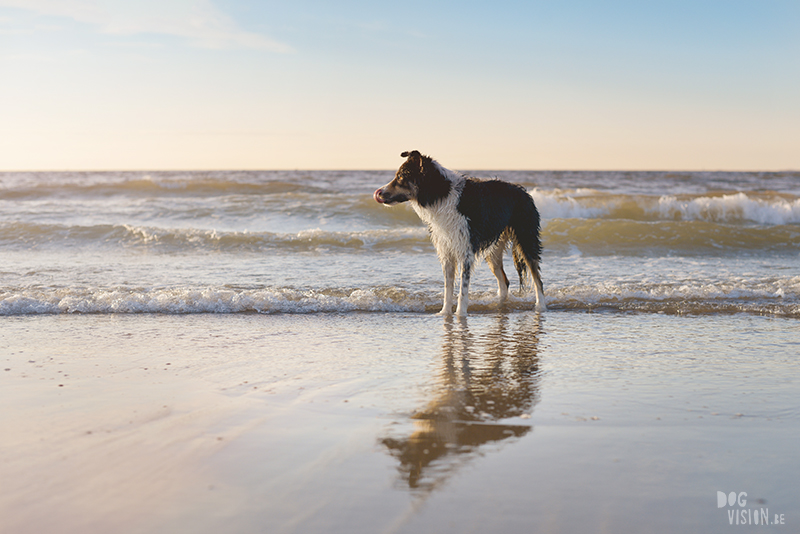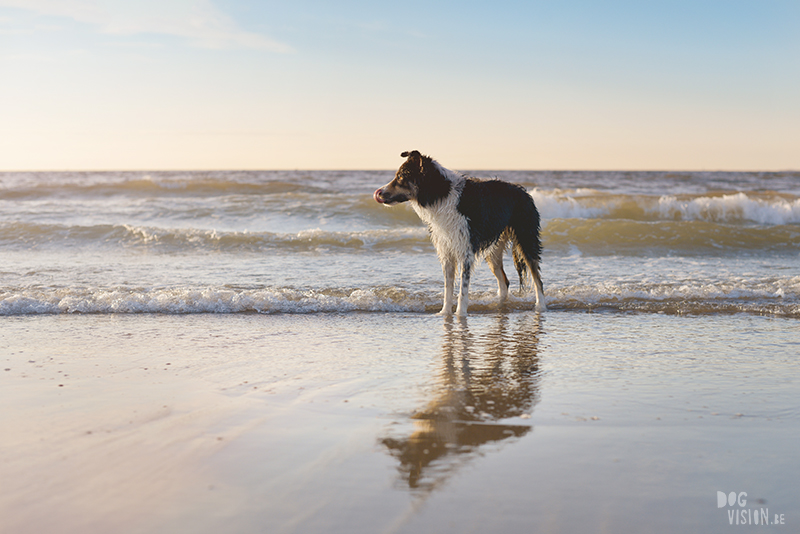 So many first-times, so much to explore. And yet so many future adventures we don't know of yet 🙂
Mogwai shows Lizzie how to fetch that wobbling bath duck from the pool: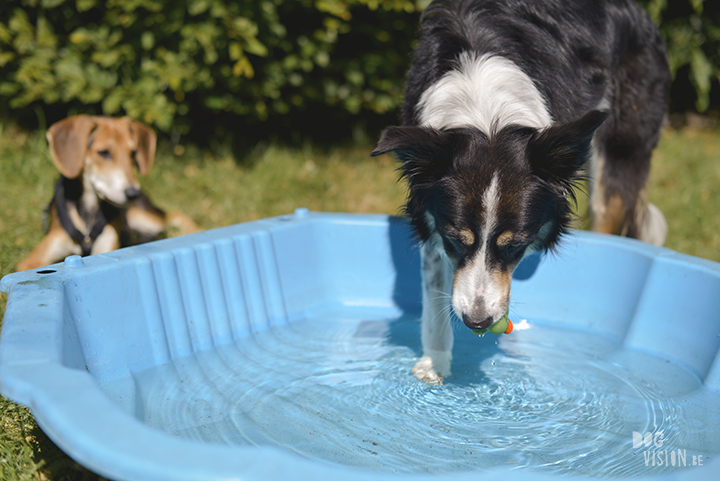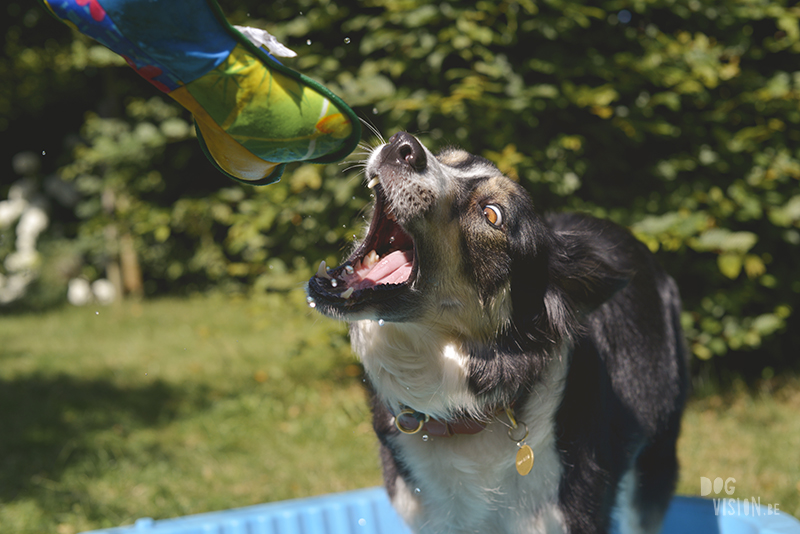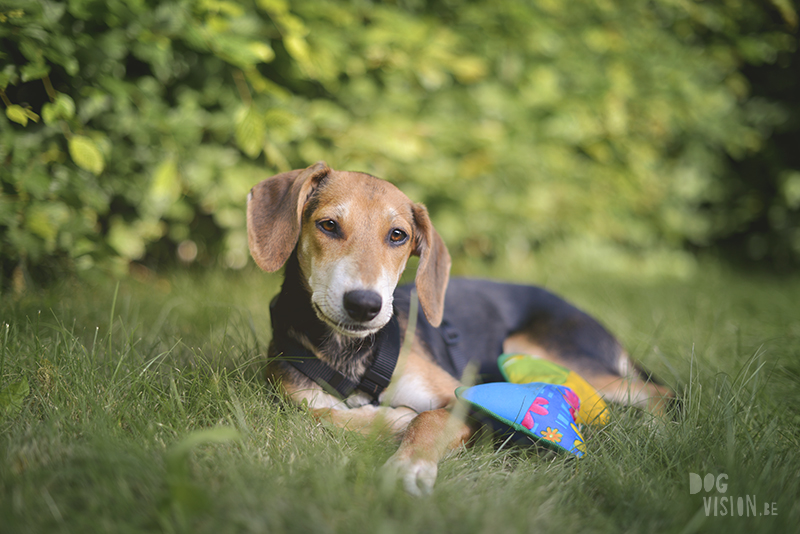 Not sharp, but a moment I'm glad it's captured in some way as I was trying to rescue my reflector from demolishing puppy teeth 🙂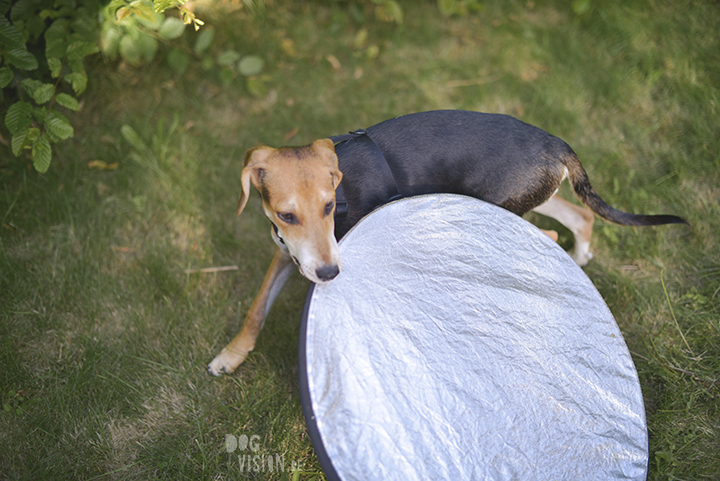 But an empty bottle, that's fine pup.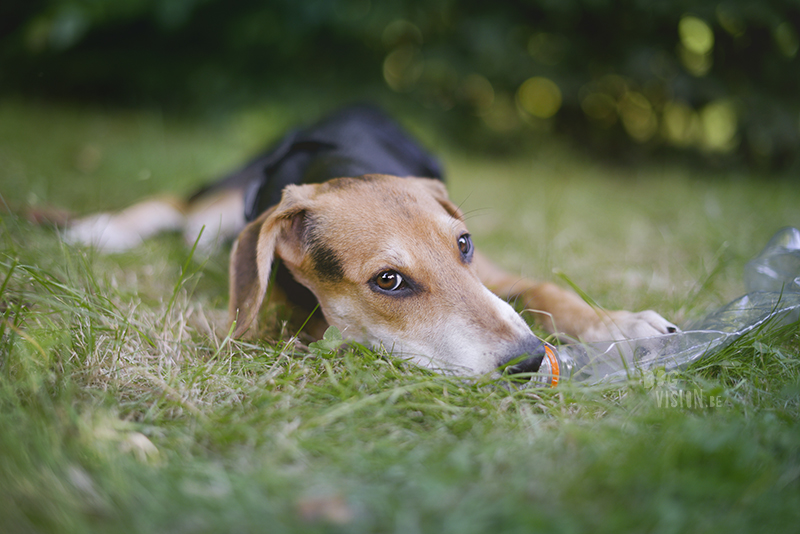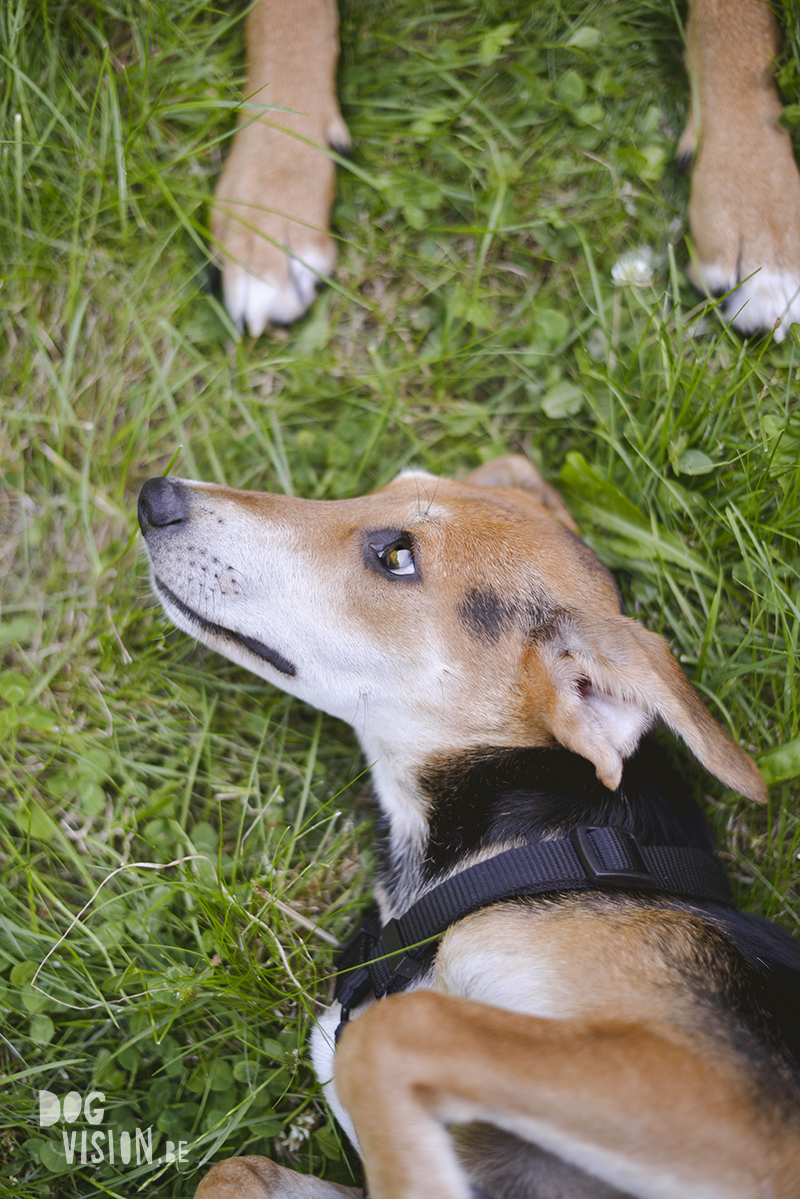 Taking the blue dog bed everywhere so she can easily find her quiet place.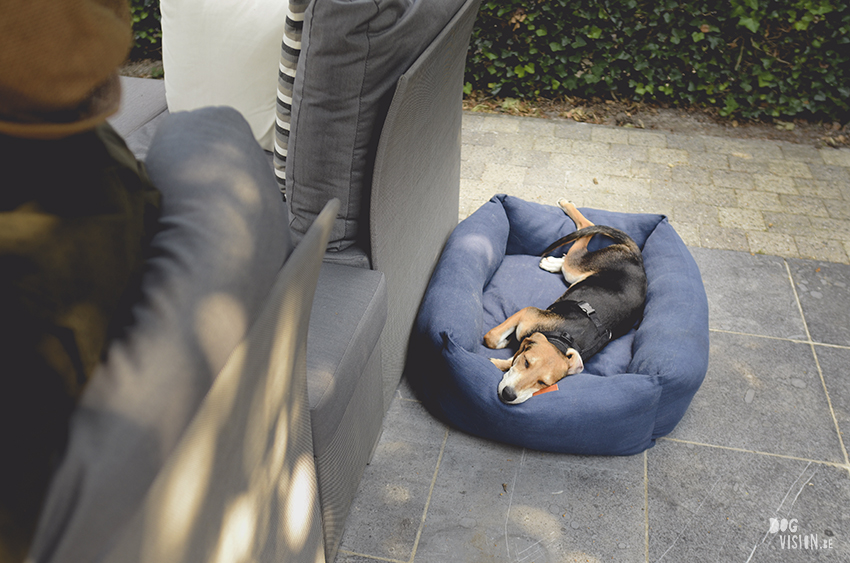 Eating out in Antwerp, a big city but doing so well!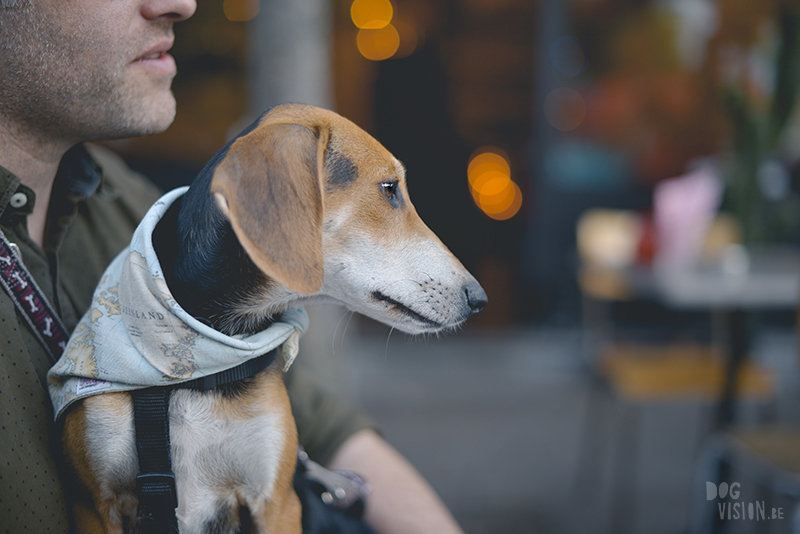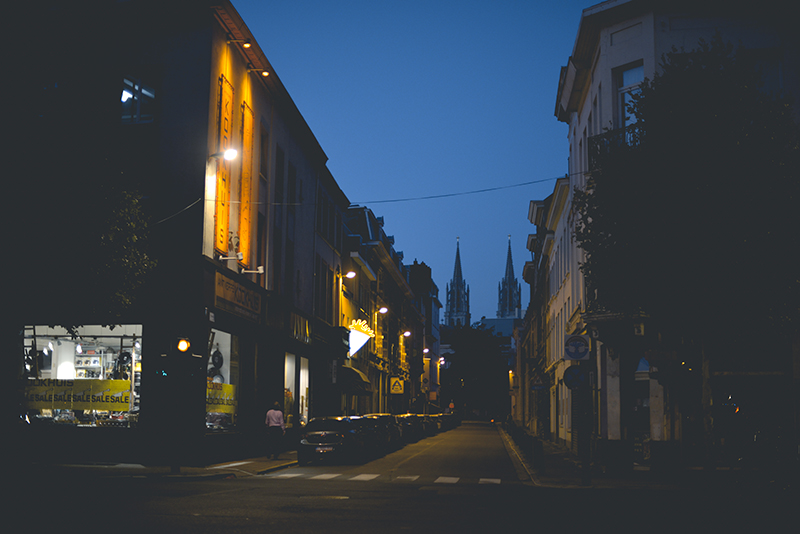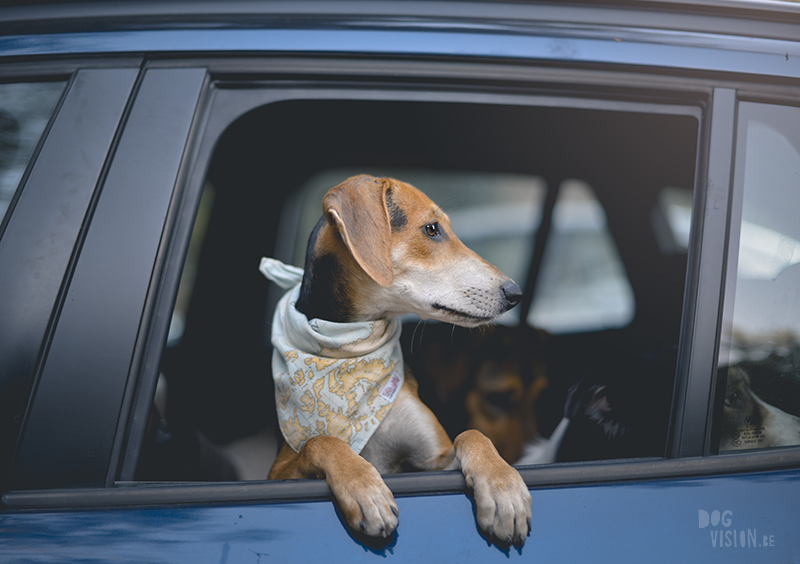 "One day, I will run with them!"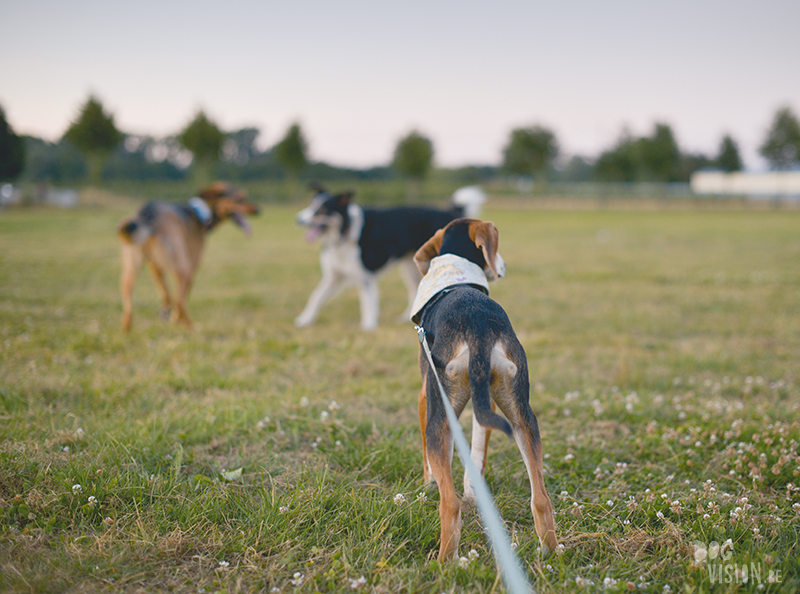 Discovering Amsterdam in the Netherlands.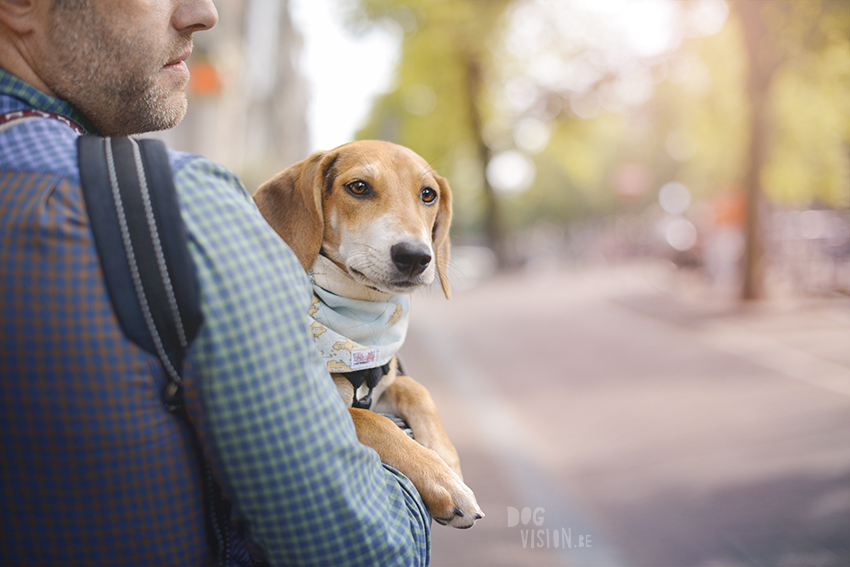 First time at the beach, having a great time.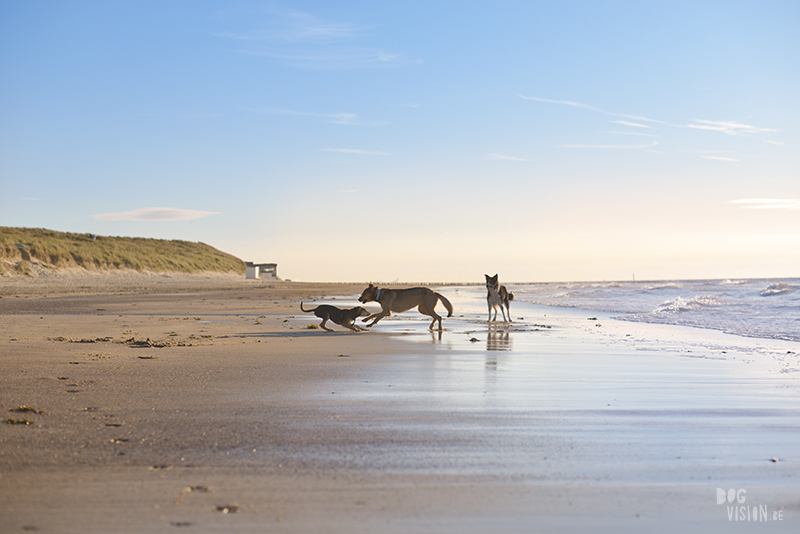 And a final checkup, ready to come home! + google translate to make sense of her Greek papers :).