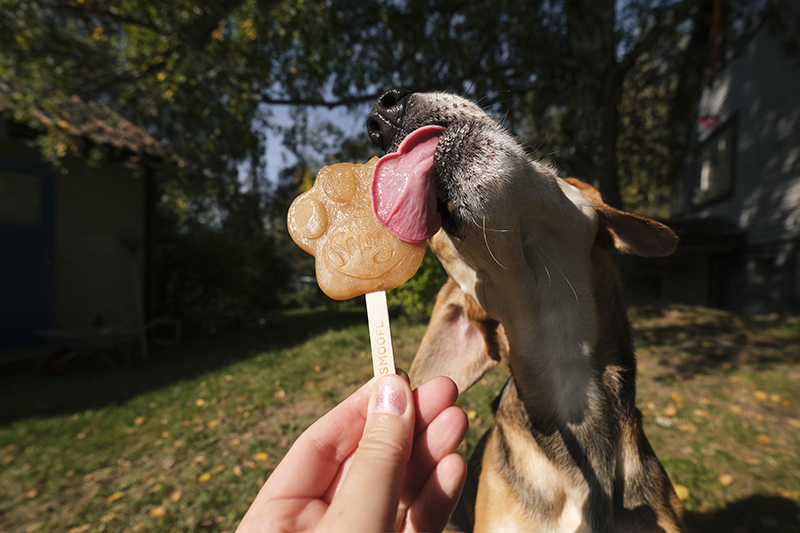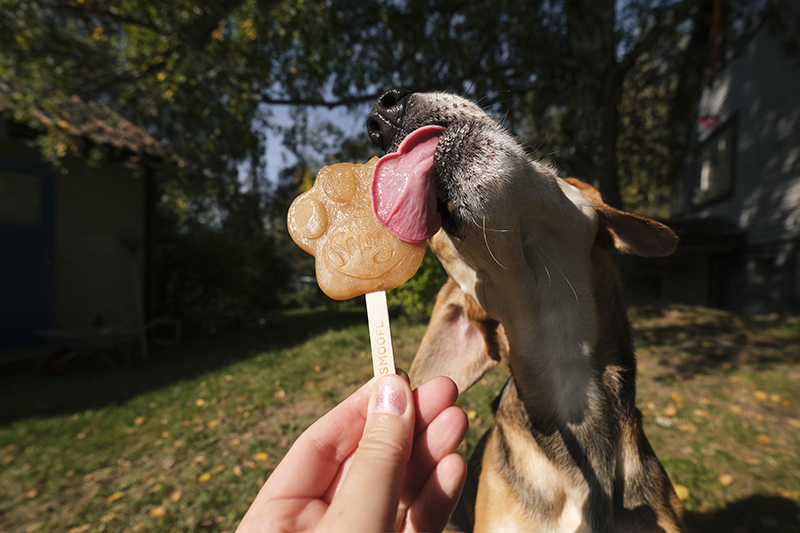 Yum!

We're enjoying those wonderful last summery days in September to the fullest. The trees are already starting to change color and they drop their leaves like happy confetti but at the same time, it still felt wonderfully warm. Ideal for enjoying those last ice creams that were still waiting in the freezer. This version was peanut flavored and all three enjoyed it immensely. In fact, I'm guessing this was their favorite.
More?
Asks Oona ? It's almost her birthday by the way! On Tuesday, September 21 she celebrates her 5th birthday!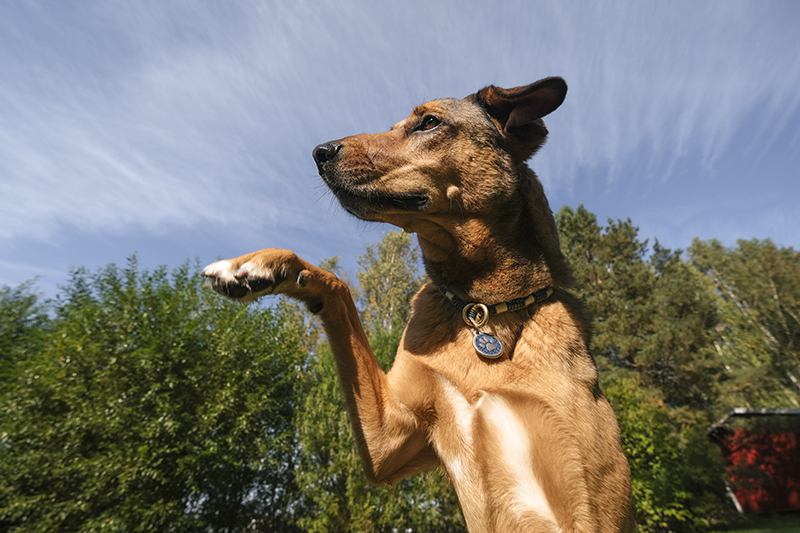 Speaking of goodies…
On Fenne.be I recently shared a recipe for a cheese pie with chantarelles and a typical Swedish cheese, we loved it!
After the summer, we can also continue to enjoy sweets in our garden. The harvest was rather unsuccessful in the field of vegetables, the fruit went for it this year. And now finally the apples and plums ripen. I already made a large portion of applesauce to freeze! Because we mainly use it as a dessert or in 'appelflappen', I sweeten the applesauce with honey, cinnamon, vanilla, and sometimes a bit of clove or cardamom.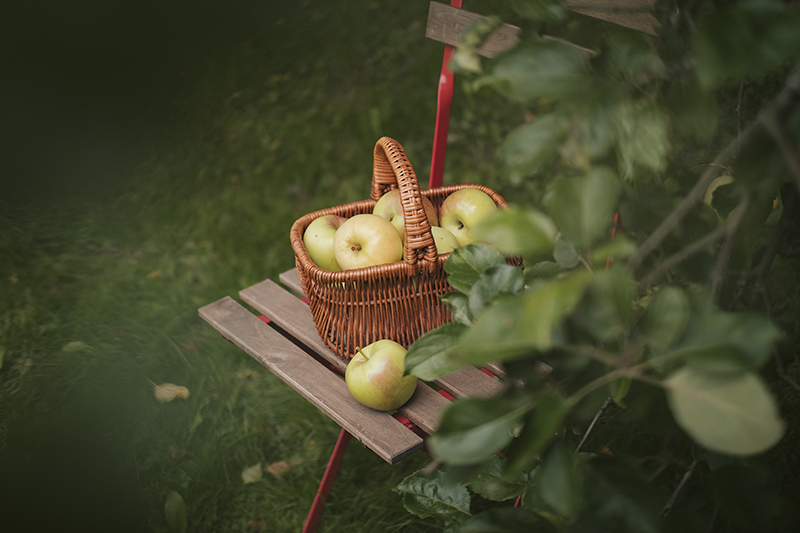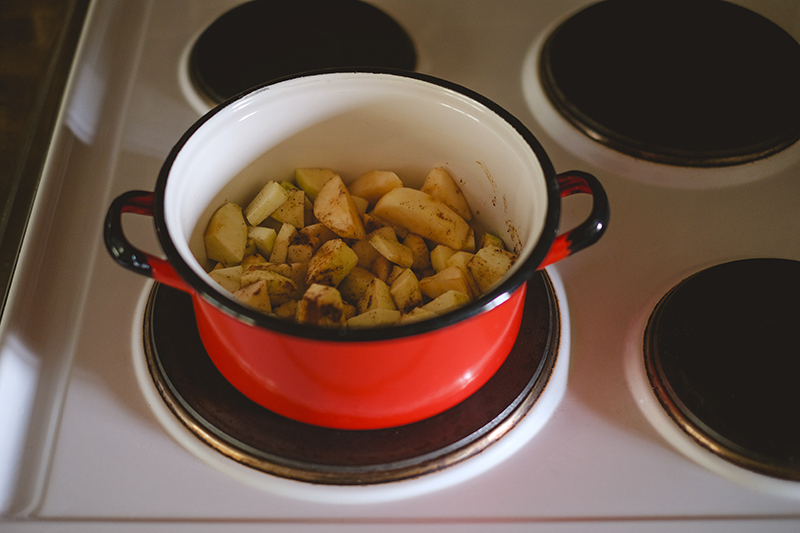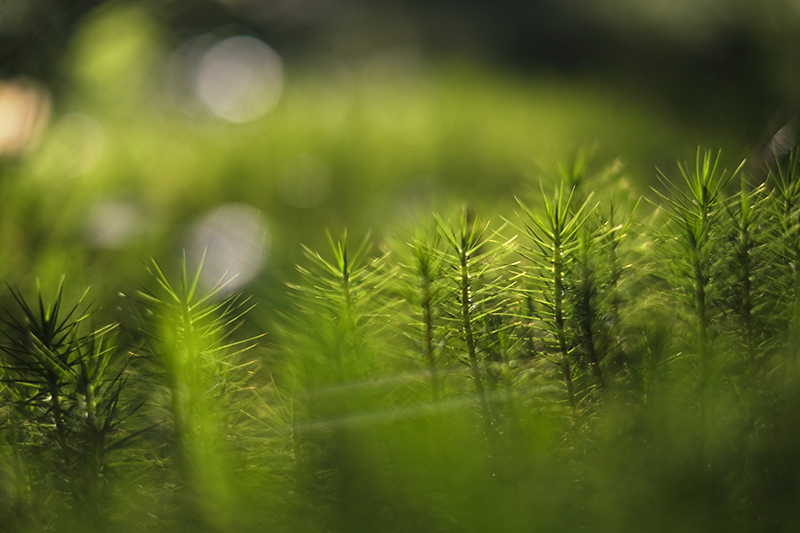 Summer brought the blog an unplanned but much-needed break. After all these years, it can sometimes be nice to go into hiding offline for a while, isn't it :-)?
Summers are too short here not to fully enjoy them – and I tell you that as a true autumn and winter person! Heat is not for me and mosquitoes don't make me happy either, but the long days with almost 24/7 sun are a treat for the soul. After a dark winter and an extremely slow spring, I felt like I was an old battery fully charging. Usually, we continue to work during the summer, but this year it just had to be different and we took the summer off. I lounged in my hammock with a pile of books, we went swimming in the lakes and camping. We ate ice cream and picked berries in the garden. We paddled around the lake with the doggies and afterward, we relaxed in the sun.
Yes, summer has been good. We enjoyed it to the fullest. And now we are (I think) ready for a new season. Because yes, that too starts early here.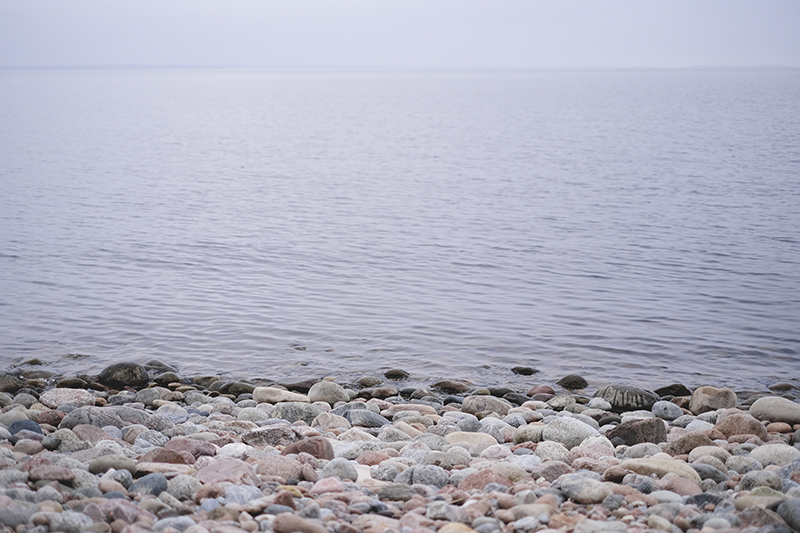 During a walk on the Swedish east coast, I found my very first fossil! *happy*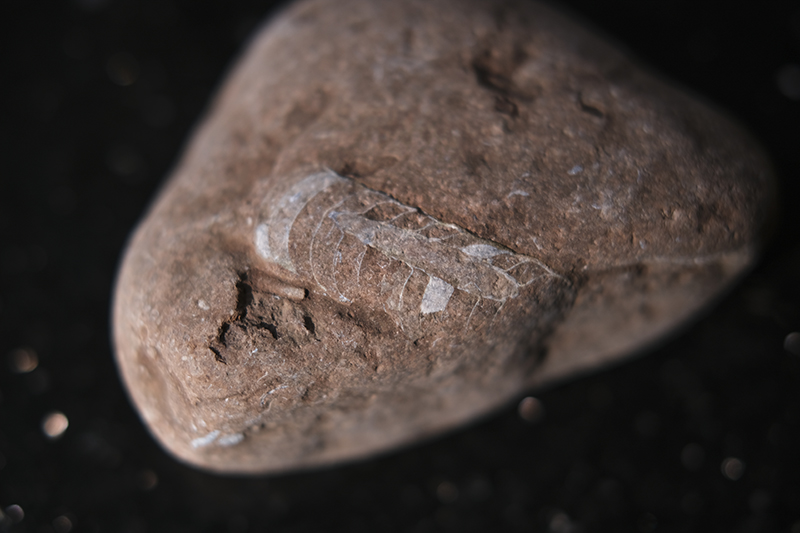 I hope things are going well for you on the other side of the digital line. And if you know a nice apple recipe (preferably vegan), I'd love to hear it, because we still have a lot of apples here to experiment with ?
Many greetings from all of us
x