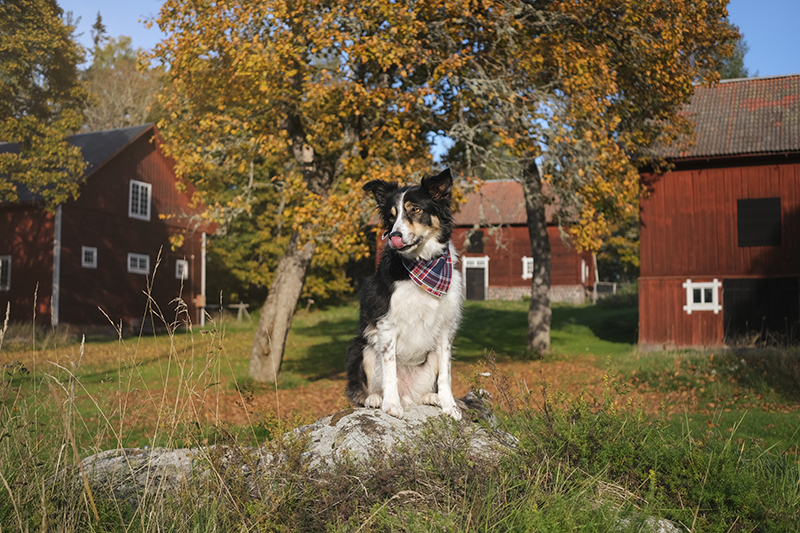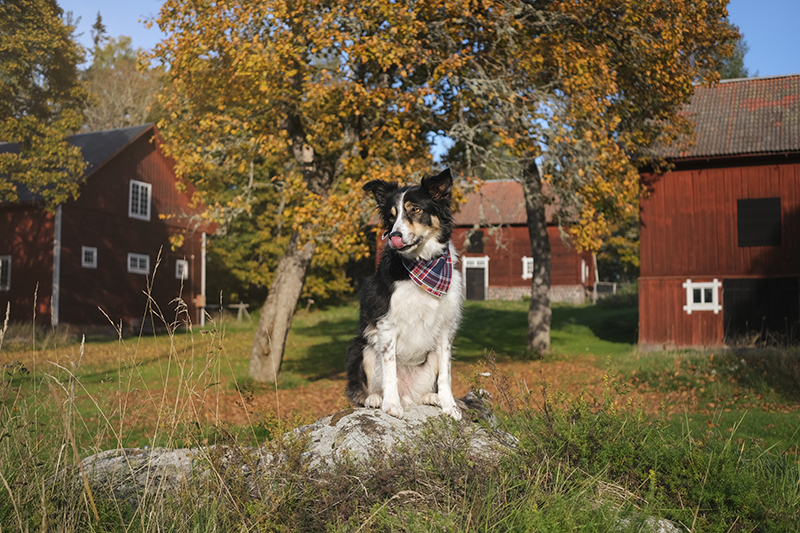 Loving that fresh autumn air and beautiful colors, especially when the sun is out! Last week we were initially shivering, looking for thermal underwear and wool sweaters, and then during the weekend, it was suddenly 17 degrees again and full sun. Ideal for exploring some new places. The photo above was taken at Norns bruk, an old ironwork from the 17th century. Part of the site is still inhabited, another part functions as a museum. If the wild autumn winds don't rip the leaves from the branches prematurely, I hope to take more pictures next week week.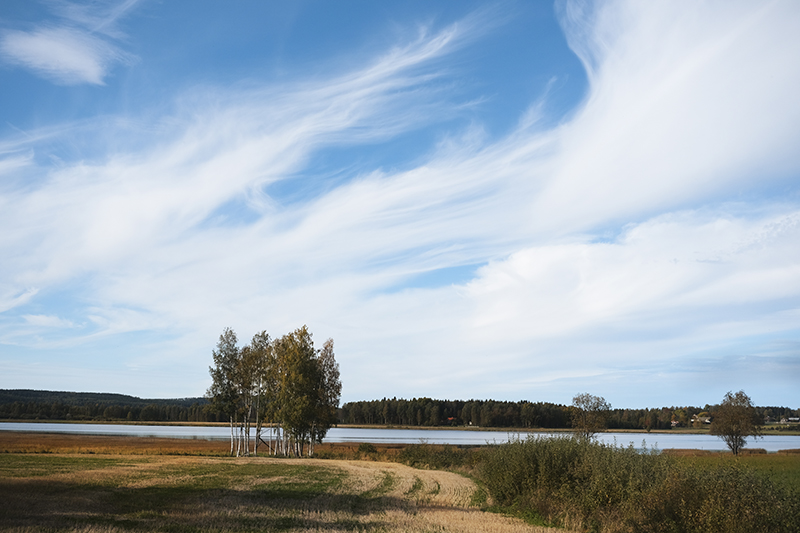 We took a long walk around a lake in Hedemora. And really all around this time. During the winter months, we cheated a bit and took a walk on the ice instead of through the woods 🙂
In the morning it was still on the cool side, about six degrees, so we left with thick sweaters, a jacket, and warm socks. But under a radiant sun, an autumn day can quickly take on a summery temperament.
"Ogres are like onions!" Joeri joked as I stuffed a layer of clothes into the backpack every 15 minutes.