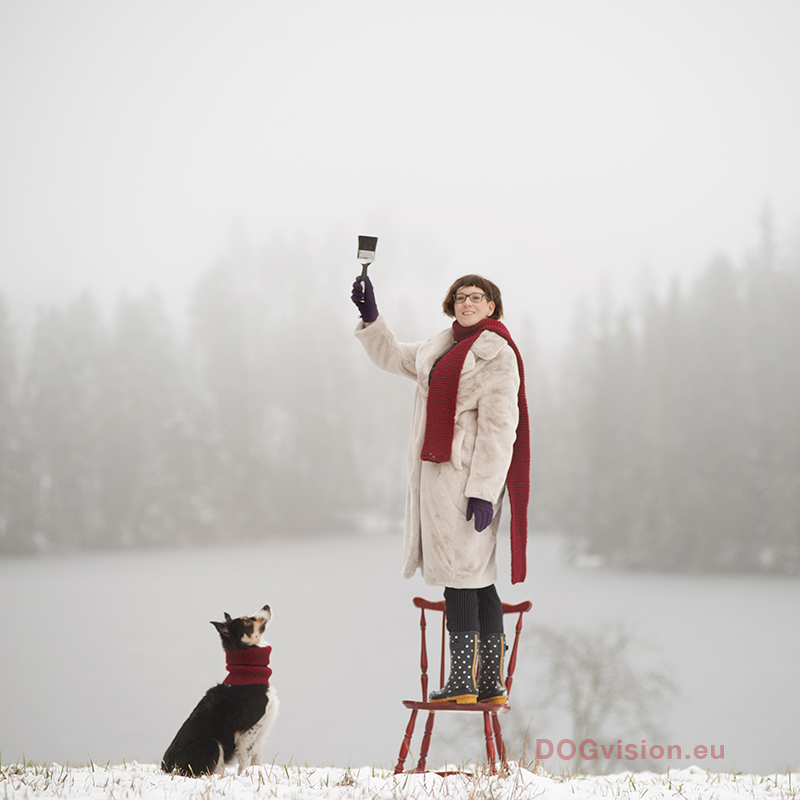 First of all, thank you very much for your love for our New Year's photo! So many fun, sweet, and enthusiastic reactions make it, of course, extra fun to share.
I also got some questions about the editing. First of all, how much was edited but also how I did it. While I do feel comfortable with Photoshop, I generally edit as little as possible. I might have some moments that I enjoy playing around with the tools and learning some new skills, but I'm rather outside playing in the snow than spending hours in front of my computer.
In order to save time, I try to get as much of the effect that I want in-camera- meaning that I think about light, settings, props, colors,… as much as possible.
A lot of the photographs that I share are not staged but real-life moments. This shoot, however, was planned.
There was a big chance that the snow wouldn't arrive in time so I had a rainy alternative but did the most preparation for a snowy setting.
I knitted the matching scarfs myself.
All props were gathered days before (I wanted different shoes but the snow was too wet)
I used the 85mm and the 80-200mm to get this rather flat background effect. (With wide-angle, or even the 50mm that I mostly use, the trees and lake in the background would be very small)
Our days are very dark so we shot using a tripod to avoid a very high ISO.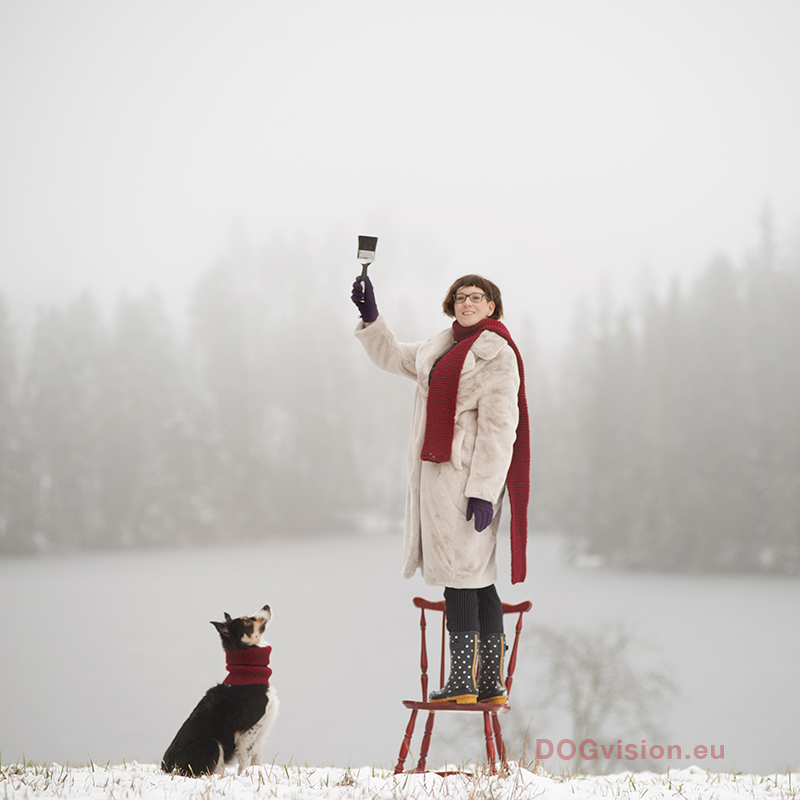 After increasing the contrast a bit in Lightroom, I continued working in Photoshop, copying the base layer and adding another memory underneath. The choice for this image was all about the sunny sky, a beautiful midsommar memory of warm and endless days. That day, we paddled for hours, way past midnight as a celebration of the longest day. It's a way to refer to the good days of 2020 as well as looking forward to the return of the sun and hopes for brighter days in every possible way.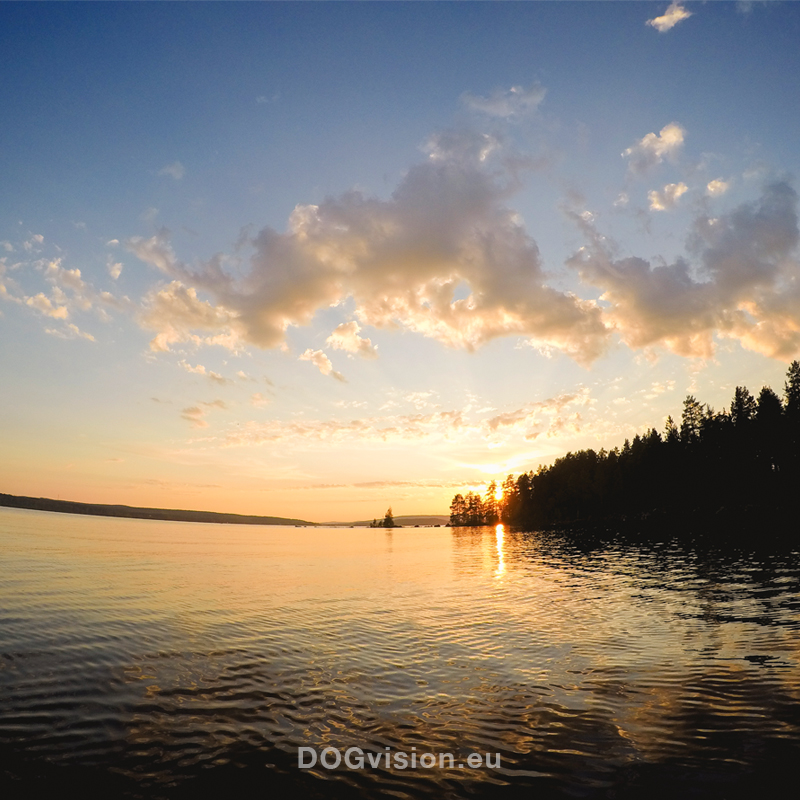 To let the memory of blue skies shine through the grey clouds, I digitally wrote 2021- saved as a png on a transparent background and turned it into a brush (Edit–> define brush preset)
With the text being a brush, it was easy to adjust the size and paint with black on a layer mask of the snowy photo. This way the image underneath shows itself.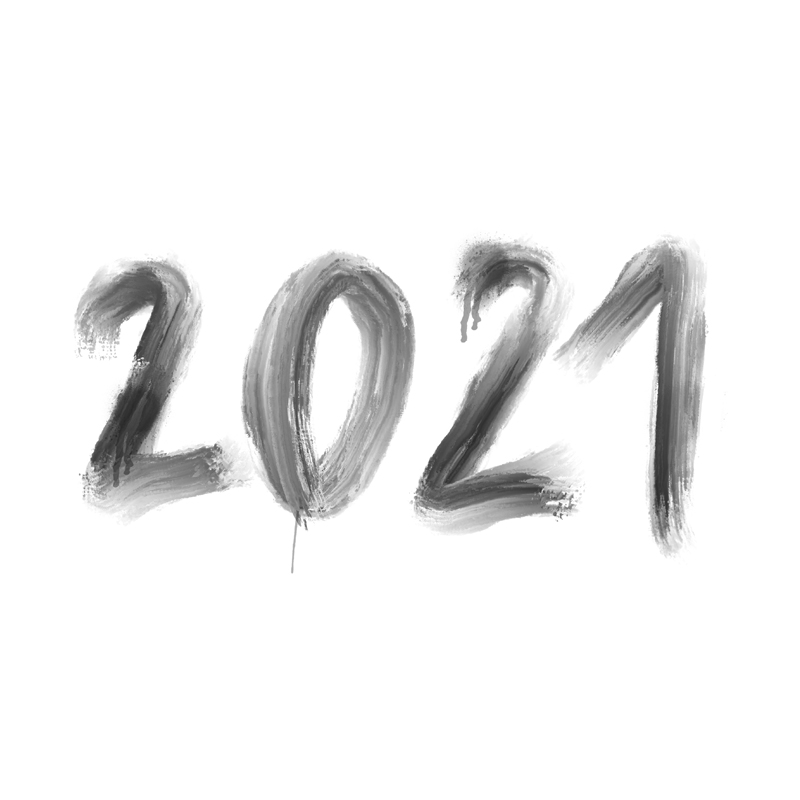 There might be other ways to get this or a similar result, but this is how I edited this photo while Joeri was getting our New year's eve dinner ready 🙂