4 photography tips to bring your Instagram shop to life.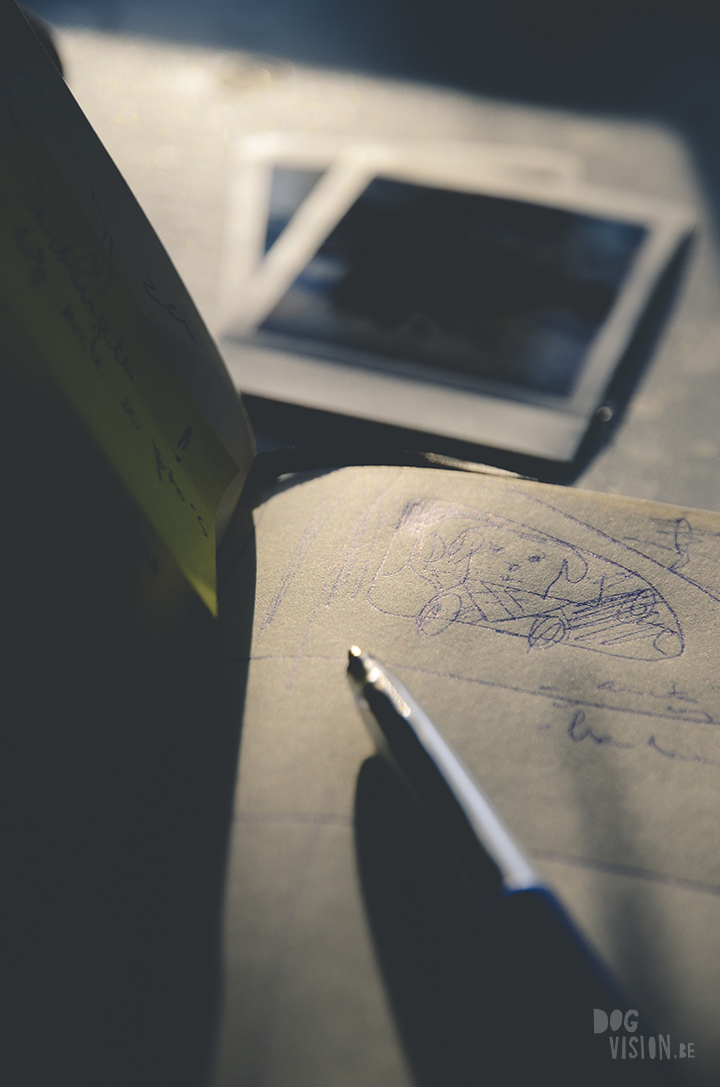 Do you put all your love and energy into creating beautiful, fun or useful dog products, but you're not sure how to translate your vision into visuals on social media? Or perhaps you are in search of inspiration to start/rebrand your Instagram account?
My specialty is dog photography and visual storytelling and I notice that a lot of shops and brand are unsure about their identity and marketing so I will guide you through the process of defining your style so you can create your own content or communicate your vision to a photographer or filmmaker.
The virtual dog park.
Social media can feel overwhelming as it takes time, planning and a lot of energy, but it's also a fantastic way to connect with fans and clients all over the world. But there is more. Except for sharing and connecting it might also be an excellent catalyst to think about your brand's identity, what you stand for, what you want your brand to look like when you have to consider your message into a small bio and a few photographs. And you can design and redesign it without looking for a brick building and fancy window decorations.
Since not only humans have Instagram accounts but also our dogs, it's a fantastic way to connect with fellow dog lovers, clients, and other business owners. When I asked my followers what they love about Instagram, @cayenneiam said: 'IG is a digital dog park where I enjoy friends and furry pals while I add to Cayenne's photo journal." Isn't that a lovely way to think about it?
So if your future clients are out there playing with their dogs, let's go and find them! (hint: you can't just use a whistle 🙂 )
1) Define your vision and style.
What is it that your product stands for? What do you love to make and where do you see your products live? What kind of dog would use/wear it and where? Do you see snowy landscapes or a desert? Or a busy city perhaps with markets and coffee places?
Which materials do you use? (are they luxurious, budget, recycled, waterproof, eco, …). How does this choice reflect your own lifestyle and how are these fabrics perceived by others?
Example #1: Paracord collars. Perfect for adventures, outdoors, fun, colors, long hikes and exploring new places.
Example #2: Fine leather. I think urban, eye for detail and sustainability. Trust. Craftmanship.
Example #3: Recycled metal (tags). That makes me think about an alternative lifestyle, eye for details and upcycling, creativity.
Example #4: Tribal-inspired fabric. Boho feeling, freedom, the feeling of sand between your toes and the sun on your face.
Of course, there are many varieties possible and finding your unique mix is the secret ingredient that what will make your product stand out, but be clear. If you mix delicate floral fabric with heavy outdoor stuff, it will be a challenge to make it look like it's one and the same company (but not impossible, so who accepts the challenge?). Ideally, you want people to see your product and think about you right away. And you can do so by being clear about your vision, message, and style. Before planning your own shoot or contacting a photographer it might help to create a mood board to visualize your ideas. I consider Pinterest, Google and Polyvore great sources of inspiration and although I use Photoshop, I heard great things about Canva to create visuals with text and images.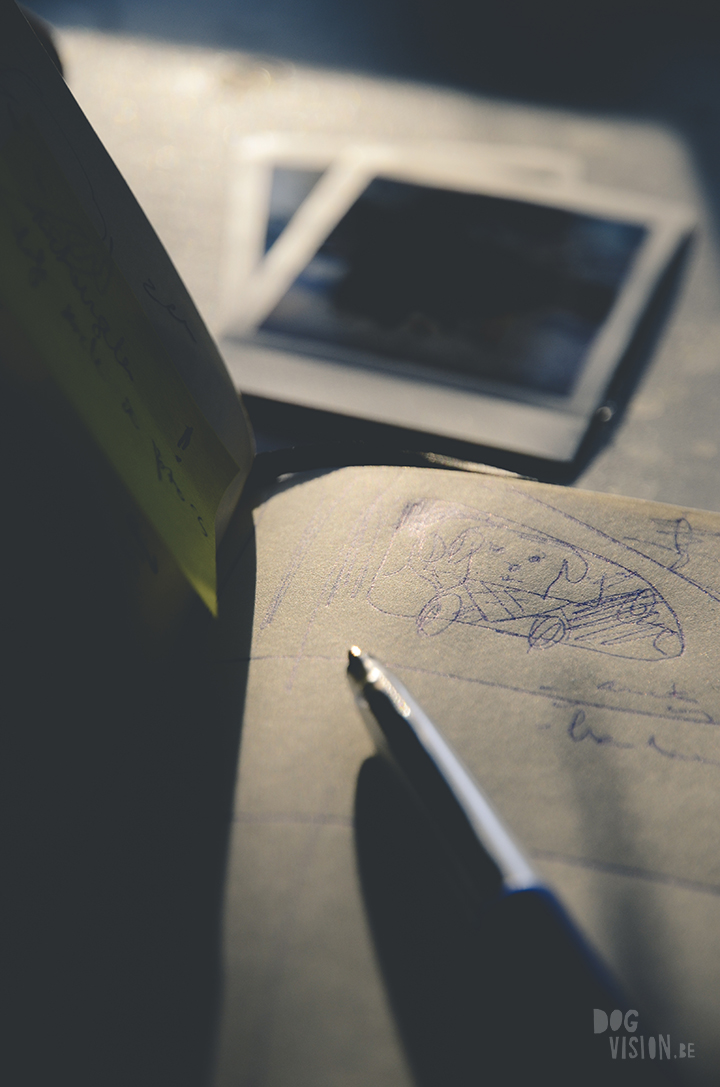 2) Plan your shoot.
I have to admit, I am extremely oldskool! I have a little black notebook and a boring blue pen (but I love it) that I carry around to scribble down notes and quick sketches to catch the ideas before they swiftly fly away and disappear. Once I know what to shoot, I look for a fitting location and collect all the props (and a bit extra). When working with clients I make a shotlist of the most important features or moments I want to capture before freestyling (I always save a bit of time for play). For your shop, you might have to consider both weather and seasons when you want to launch new products. Solutions might be: studio shots, planning ahead, using props and colors that support the season that you want to see represented in your shots.
3) What you'll need:

– clear product shots that show the realistic colors and shape of both the entire product as well as the details. You can create a flatlay, built a little background or shoot outside, whatever fits your brand and product. Product shots work often the best with daylight that represents the style of the product like a sunny day at the beach for a fun spring/summer collection or an early morning sunrise for hikers. You can absolutely go creative, but make sure that you have shots where your client will clearly see and understand what they can order.
– product with a dog model. Depending on your product it might be rather a shot in an environment or a portrait or even both. Especially if you're starting, your product has to be seen, but you can always add extra photographs that support the overall feeling of your brand instead of just showing the product. (think very big sports brand that shows athletes rather than shoes or soda company who focusses on fun and friendship instead of their drink). As a client, I want to be able to both picture my dog wearing a product and adopt a bit of the spirit of the product.
– behind the scenes footage. The making of, real-life images and anything that shows your personality and life in a way that matches your brand. Don't show heavy party pics when you want to sell high end handmade leather collars. But you might show a craft beer bar or the nice evening out with friends if you make dog tags from recycled bottle caps. Using Instagram stories can also be a great way to share your process if you don't want it to be a part of your main feed.
Especially when ordering worldwide, seeing a face that I can connect to, can really convince me. It makes me feel like I do business with a real human, that I support another small business and someone's dreams.
4) Create a template for your feed. Define your style and vision for your visitors. Consider Instagram's square overview of your main image when you're shooting. Even if you want to post a full photo or you want to share it also on another medium, keep the dimensions and composition in mind- you can always shoot a few extra photographs. Often, customers stumble upon one of your images through the explorer page or via a link by a friend, but when they visit your main page, make sure it's representing you. (More tips on how to create a beautiful feed.)
Ready to go out!
Now you live and breath the personality of your brand, and created images that match your vision, it's time to get your story out there. Time to show up at that digital dog park and make some new friends. The first thing I would like to add here is: stay true to yourself, cherish the real connection you make.
And the second thing is: Best of luck!
If you like what you're reading, feel inspired or these tips helped you feel free to share this article. (sharing is caring 😉 )