A box full of surprises by Organic Oscar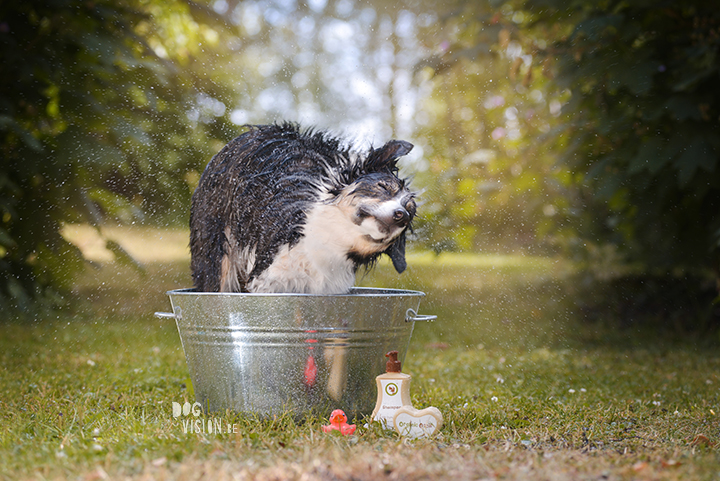 One day, a letter from the postal service arrived, telling me that a package was waiting for me in another town. I drove for about 30minutes to arrive at the most neutral looking building I can imagine (I expected a huge "POST" sign…so I'm lucky to have a GPS that told me I had arrived at my destination). After searching for it, I entered the small door and arrived at a single desk behind a glass window. It felt a bit strange – but so many things are of course weird when you move to a different country 🙂
When the friendly lady behind that desk gave me the box I instantly wanted to rip it open to give in to my curiosity. But no. I didn't even shake the box! I placed it in my car and drove home to open it while Mogwai and Oona (and the camera) were watching me closely.  I wasn't only pleasantly surprised by what I found in the box but felt even more grateful that Organic Oscar would let me test all these products!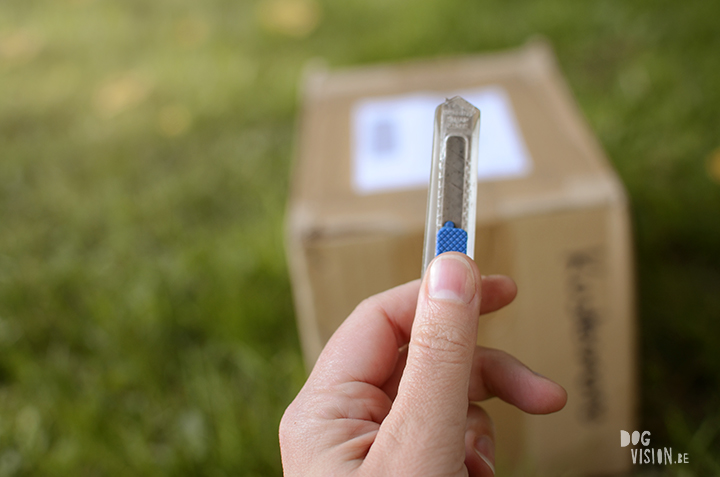 Perhaps first some background information: Organic Oscar was founded by Marie Svet after moving from Europe to California (USA). After not finding a good shampoo and conditioner for her dog's sensitive skin, her knowledge and experience in the cosmetic and perfume industry came together in new dog-friendly and organic shampoos and conditioners for dogs.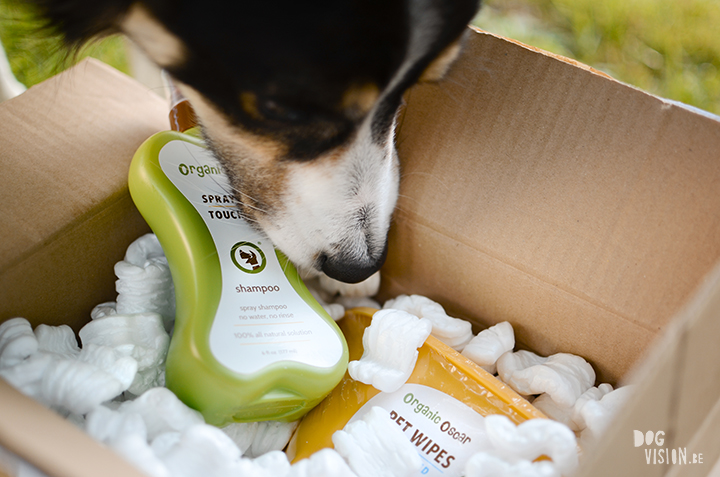 So you want to know what's in the box?
In order of unpacking (in the video)
1) Spray & Go: a spray shampoo, perfect to take on holidays or when you quickly have to freshen up your dog.
2) Organic Aloe Vera pet wipes: for eyes, ears, butts and paws.
3) Organic Oatmeal shampoo: organic shampoo, suitable for the sensitive skin.
4) Holistic Bite & Itch relief: spray for itchy and irritated skin.
What attracted me right away, even before testing the products, except from being organic and cruelty-free, is the beautiful package. I am of course a visual artist and a decent, well designed, functional and beautiful design gets of course big fat extra bonus points! First of all the shape is playful and it tells you right away about the purpose of these products. Secondly, there are the details like the relief and the little legs of the bath- shape of the pet wipes (the yellow on the left in the picture above), the logo and the fresh and bright colors of both the package and the logo. The text is playful but still easy to read and well balanced. The only thing I was struggling with in the beginning was the pump of the shampoo which was a bit stiff.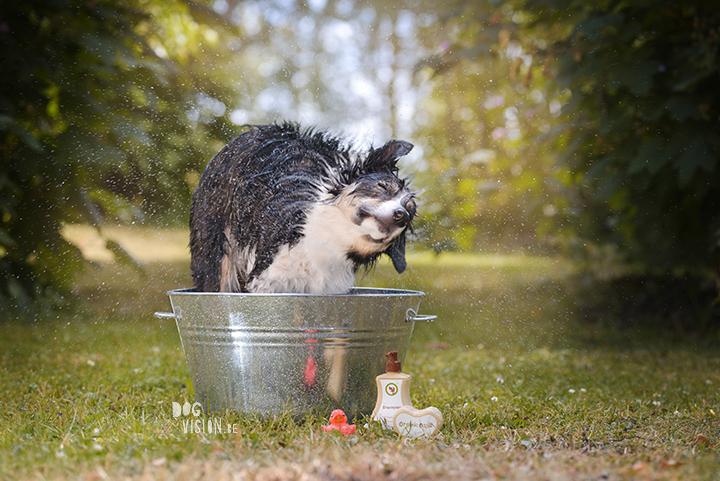 Of course, I wanted to test all of if right away! But things turned out differently…:
One evening I wanted to go for a little evening stroll with the dogs. You know, just a short walk before going to bed. My curiosity, however, had a different plan. I suddenly spotted a small side path which I hadn't seen before. A bumpy path that was created especially for trucks that were involved with logging just after winter. Two parallel tracks crawled over rocks and in between the tall trees that were left. Perfect for Mogwai and Oona! Each in one track they raced and ran until both of them were as black as coal and smelly like a garbage bag from the stinky puddles of rotten leafs and twigs. Even Ravasz found some puppy-fun in jumping in one of those puddles. I left the forest with 3 smelly black dogs and immediately told them to go swim in the lake… but it didn't work. They looked a bit better but it was clear that all 3 stinky puppers needed a bath!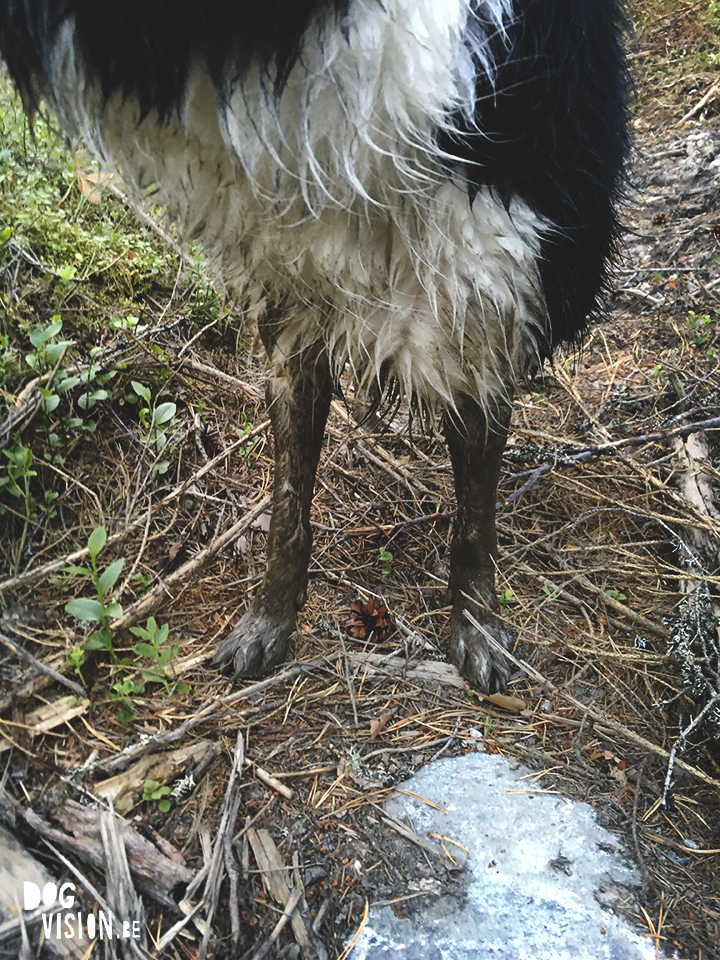 Marie had warned me that the shampoo would not lather as much as the average one but I can tell you right away that this didn't bother. You can easily feel where you put on some soap and it's easy to massage it into the dog's fur. I didn't expect anything special from the aroma so this was an absolute positive surprise. The scent is soft but very fresh and it reminds me of freshly washed bed-sheets that dry in the sun. Also, my dog's fur felt soft (even some friends that visited noticed it!), clean and with a nice fragrance. For days I could dive into their fur, sniffing. They have never smelled this good before.
last but not least, all 3 of them looked gorgeous and with a shiny coat. Even Ravasz who easily get flakes or itchy skin had nice and smooth looking fur with a supple and healthy skin.
For the ears, I used the pet wipes to softly remove the mud. Their scent is rather neutral but brisk enough to freshen up their ears.
I wanted to test how long it would take before both the smell and the effect of the shampoo would disappear but I can only come to the conclusion that my dogs get dirty again sooner than the effects disappear. A bit of rain wasn't enough to get the wet-dog-smell in the house, but obviously, the clean dogs were gone after swimming and jumping in some creeks… 🙂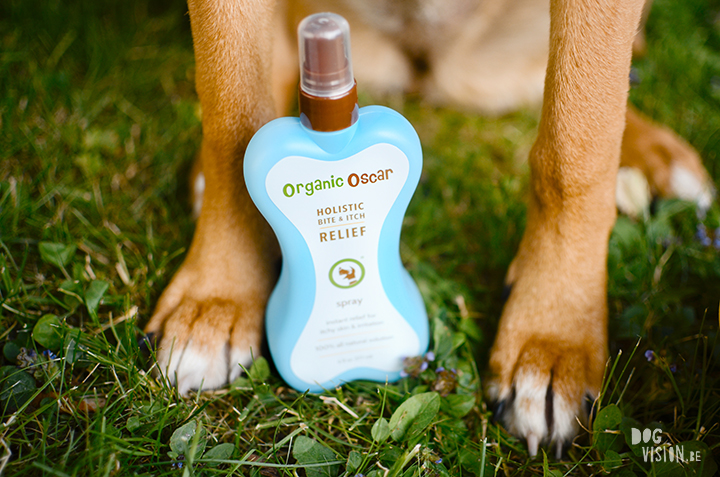 Both the Bite & Itch relief and the Spray and Go were packed when we went camping, so more about those later 🙂
Again a  big thank you to Organic Oscar and Huis van de Zorg!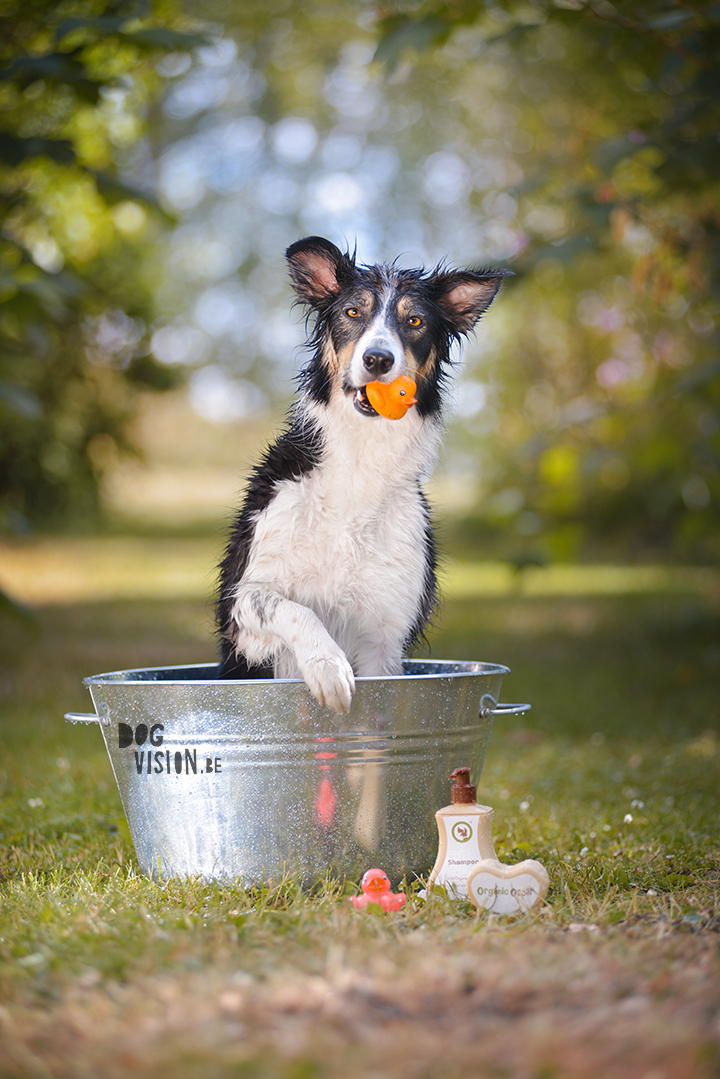 Deze review is ook te lezen in het Nederlands.
Save
Save
Save
Save
Save
Save
Sa//www.organicoscar.comve
Save
Save
Save
Save