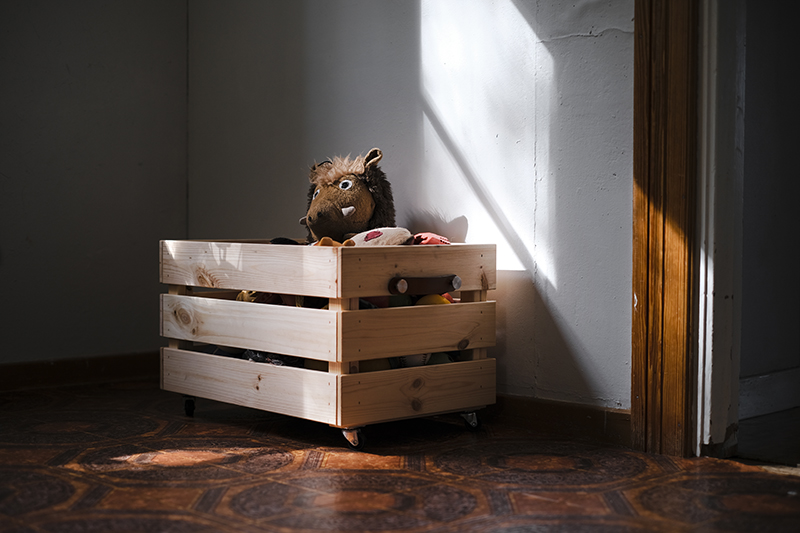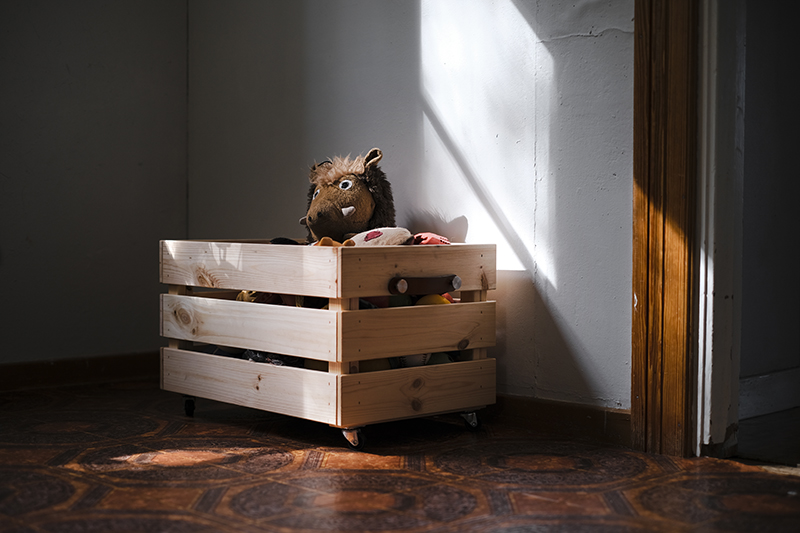 I was looking for a solution for the dog toys that would be
1) easy to access for the dogs,
2) easy for me to dump the toys when passing by,
3) easy to move when cleaning.
This solution is working great for us and it took just a few simple adjustments to a basic Ikea crate.
After putting on a coat of wood wax, I added 4 small wheels so I can just move it aside when cleaning, and no dust can collect underneath.
Then I added the leather straps for a bit of extra character and grip. I did buy some straps at Ikea, together with those screws, but didn't like them as they felt fake  (the label said leather but…). The original handles were traced on some scraps of chestnut brown leather, cut, and finished (the finish wouldn't be necessary but I find it satisfying to have soft edges).