Also a Hurtta fan? We have something for you!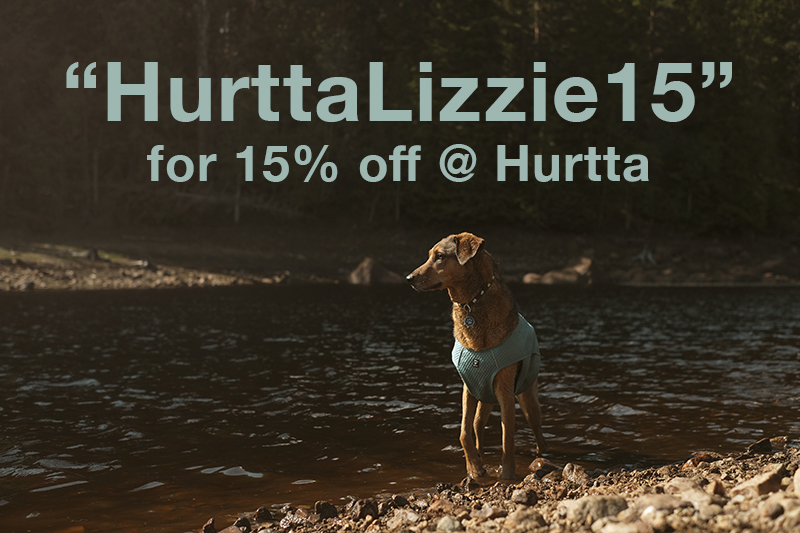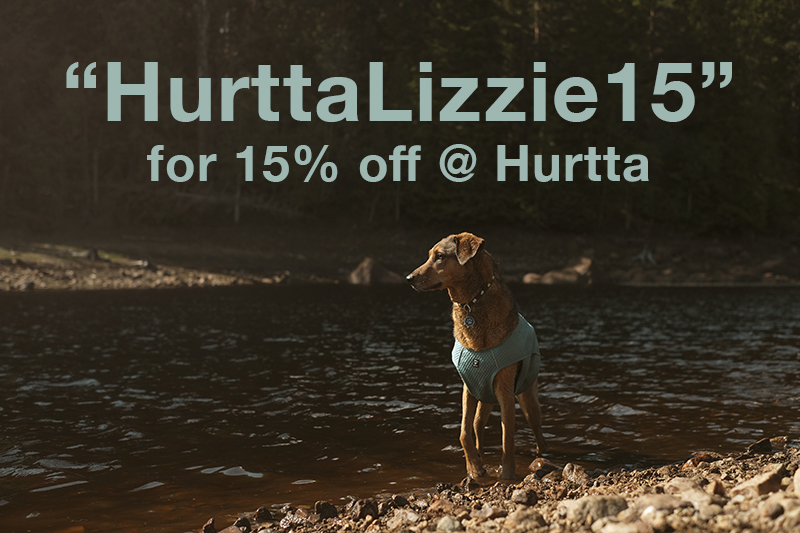 Are you also getting ready for a sun-sational season?
We sure are! Winter doesn't give up easily here up north and even last week we were grilling burgers in the woods with fleece and wool sweaters! But things change in a blink of an eye. Suddenly my grass was 20cm high, plants almost grow while you're watching, it does not get dark at night and the sun gets warmer every day!
On Monday (the 6th) we had a national holiday and just that day turned out super hot and sunny. Mogwai doesn't mind as long as she can go swimming or hiding in the shade and for Lizzie, it's rarely too hot, … but Oona is more like me. Anything above 15*C feels like we get roasted (it does get better when she sheds that winter coat). We decided to have a relaxed day by the river and luckily for Oona, we had the Hurtta cooling vest with us. I'm secretly a bit jealous because I could use one too :-D.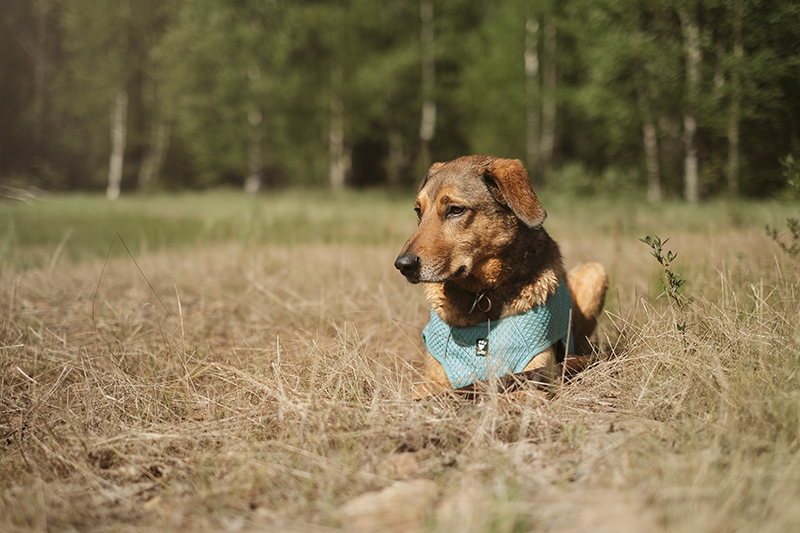 As a part of the Hurtta Adventurers team for 2022, we got the opportunity to share with you a discount code for the EU website until the 1st of July.
The code is: "HurttaLizzie15" for 15% off in the Hurtta- webshop.
Summer gear that we love:
– The cooling wraps for dogs that struggle with the heat.
– Life vests for when you go on water adventures. We use it both for safety, pulling the dogs back up on the paddle board, and to teach clumsy dogs how to swim.
But I can also recommend the coats- and we have a lot of them! It's the only brand so far that has coats that fit all my dogs. The first-ever Hurtta coast that we got was for senior dog Ravasz. A Transylvanian hound so long legs and a long back with a rather flat ribcage. It seemed impossible to find anything to keep him warm. And by now, all my dogs have both winter coats as well as raincoats. (and Lizzie has some more for layering and in-between- seasons).
We hope you find something you like too!
x