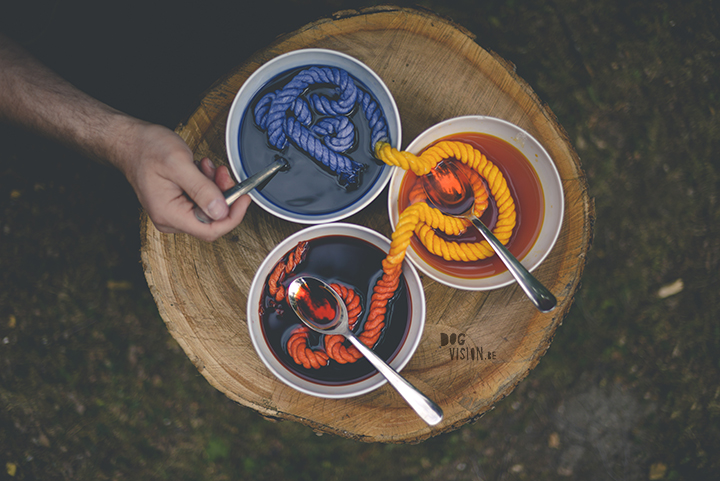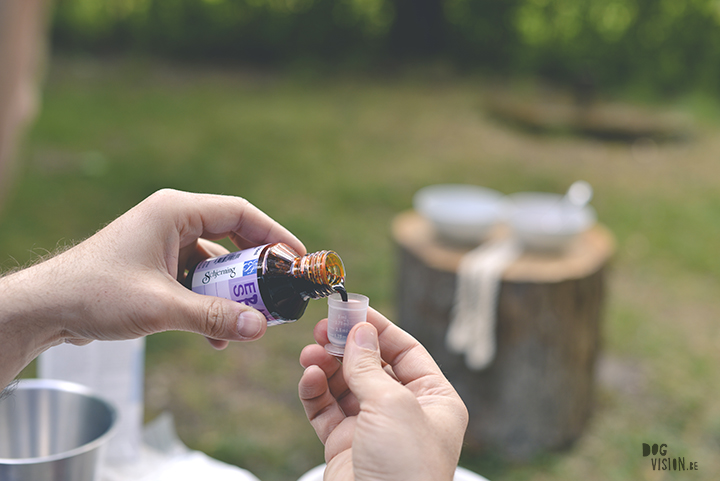 I saw them passing by on Instagram, these colorful rope leashes. But when I see something that I like, I don't always feel the need to buy everything, but I do feel the urge to try it myself and get creative. To learn a new skill- or at least the basics of it.
On Etsy, I bought some cotton rope, in a local shop the colors blue, yellow and red. The idea was to mix them and get orange, green and purple but I noticed that mixing them didn't give very bright colors. I kinda like it but if you're really into rainbow bright, it's probably better to buy all the colors you want.
You'll also need sharp scissors and a metal ring.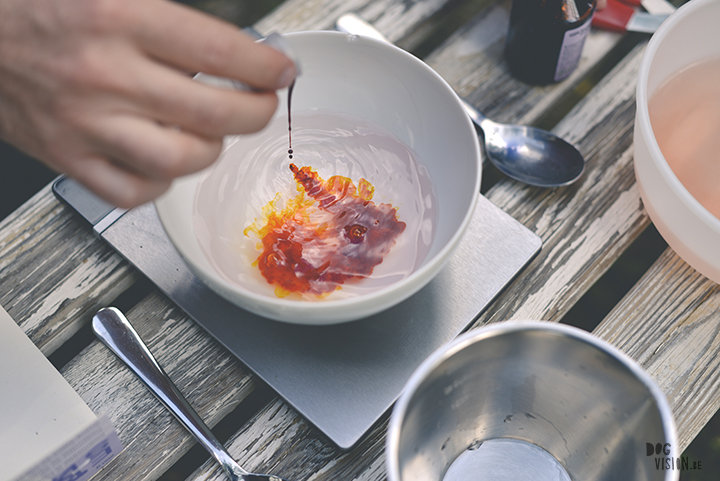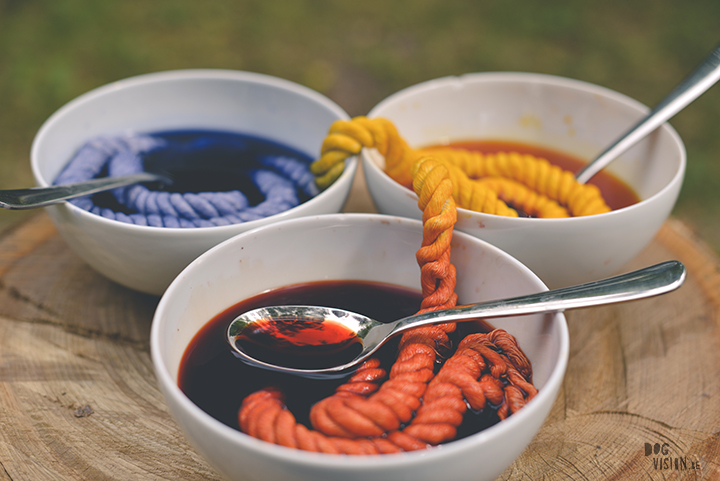 Ok, that's why the manual said: wear gloves…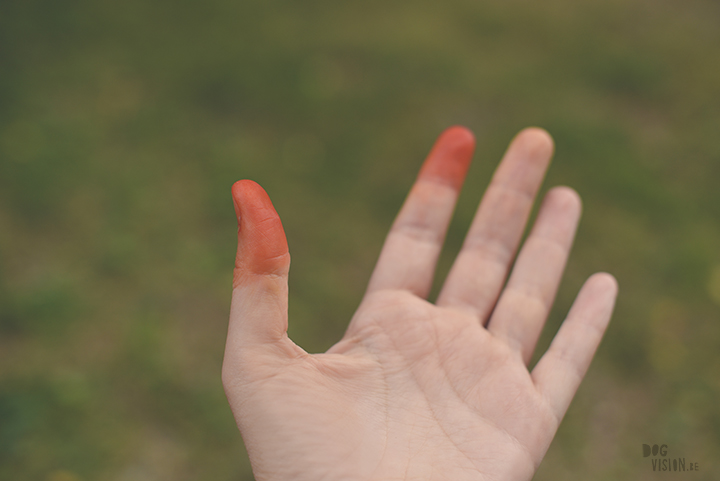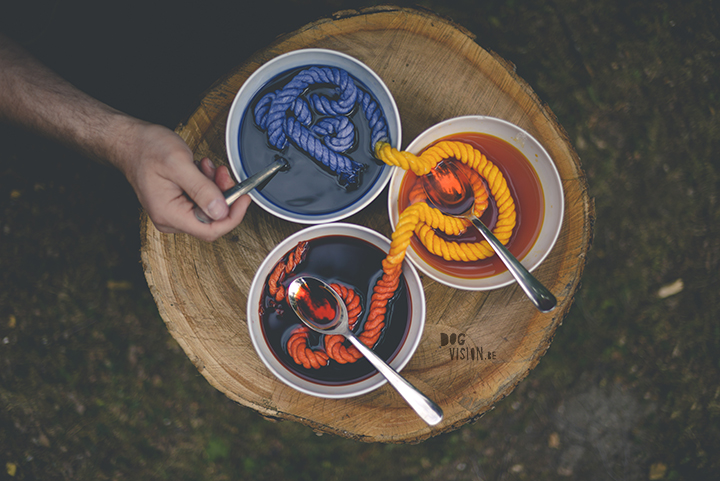 After letting the ropes soak in the colors, I washes the rope, let it dry and used Youtube videos to learn how to splice the rope and add the whipping. Especially that last step is terribly difficult 🙂