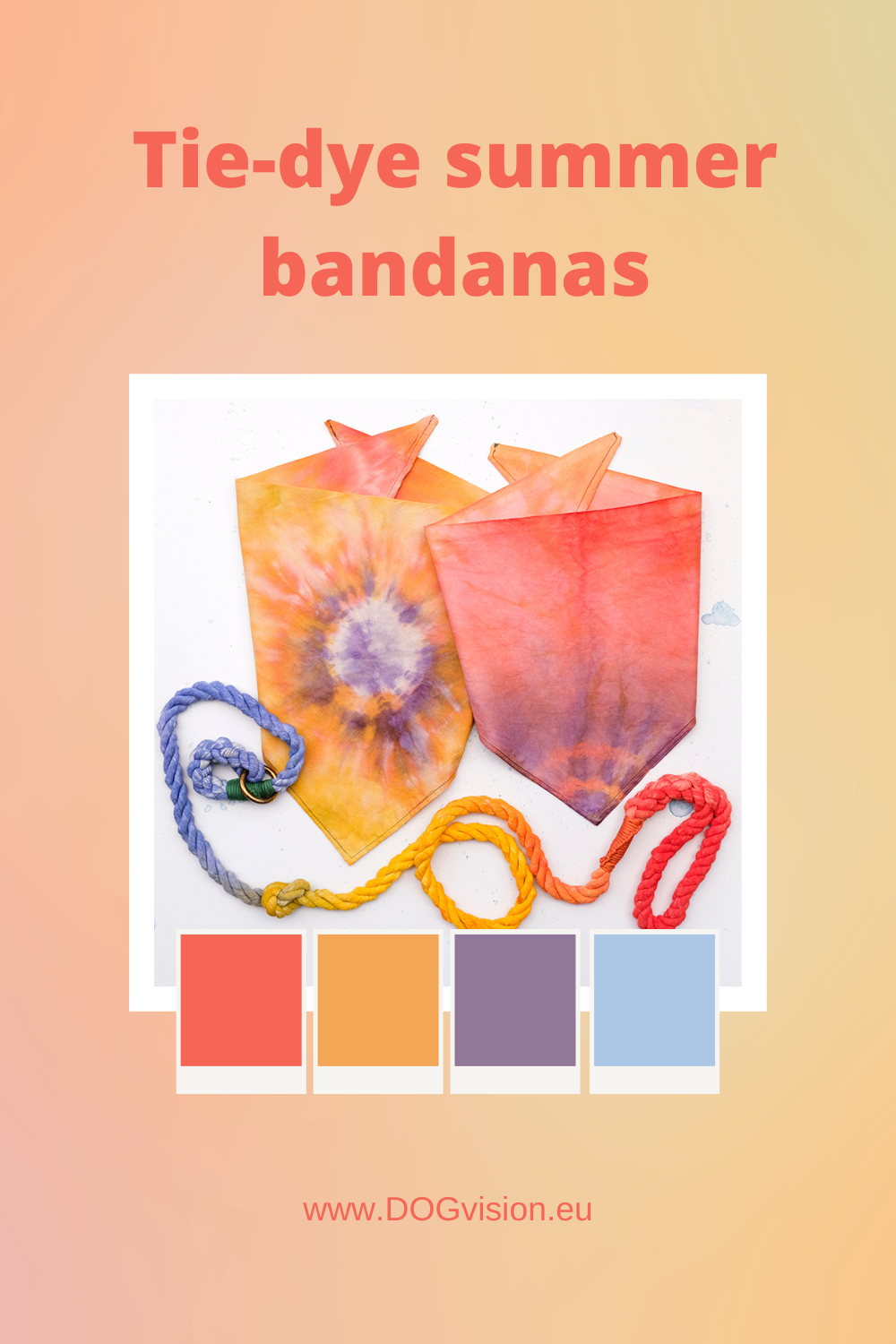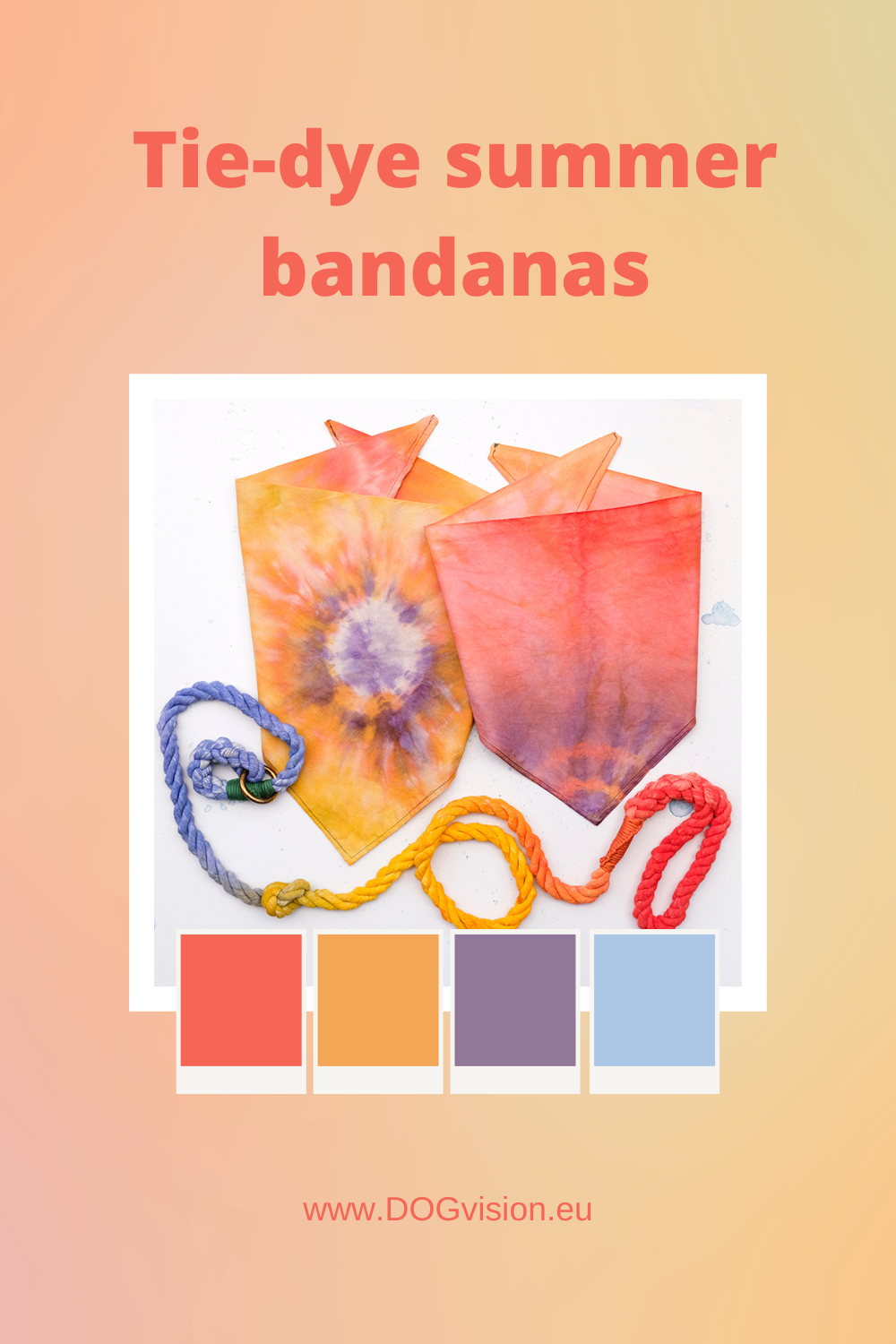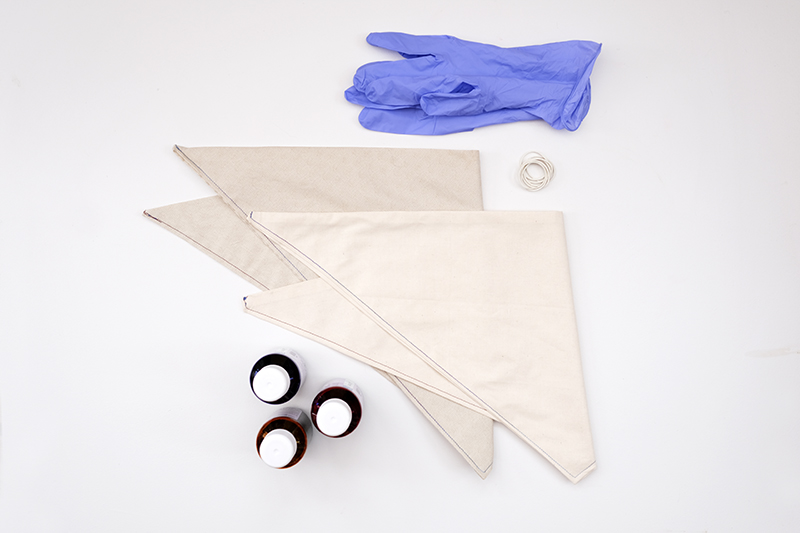 Tie-dye is everywhere and just like the smell of mosquito spray, it reminds me of endless childhood summers and scouts camps. Oh, nostalgic feelings and happy memories!
Nothing else screams as much freedom, joy, warm summer days, and fun as tie-dye and I sure hope that this generation of children will cherish it as much as we did in the 80s and 90s! While shops offer colorful items too, I think the biggest joy is creating these colorful items yourself. Experimenting, making your hand dirty, and being curious about how the design will turn out.
I, for sure, had a fun afternoon making some summer bandanas for the dogs. And yes, only two because I couldn't find more fabric haha. This cotton was btw from a test- skirt that I made at school when I was 14!
First step: getting all the tools and materials in place.
I made 2 bandanas, already sewn together but you can even take a square piece of white/light cotton without even sewing it. You might even opt for fringes on the edges.
You will also need:
– gloves
– rubber bands
– fabric dye.
I had a few old bottles that you have to mix with salt and a fixative but there are more modern and brighter colored solutions like this one. My colors are not super bright and the blue was a bit dry after all these years.
Step 2:
Looking for a pattern or just going with the flow and pulling the rubber bands very tight on the fabric.
I found some inspiration on this website but ended up just doing it the old-school way 😉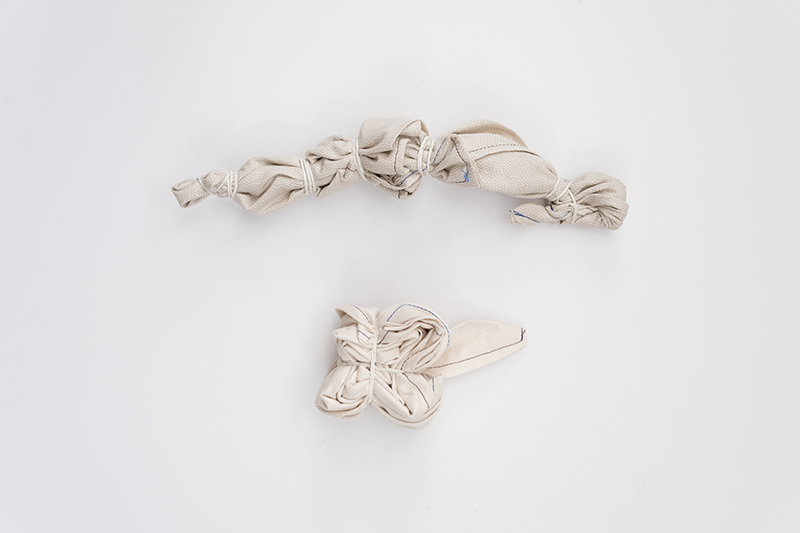 I started with pouring bits of paint on the bandanas and then later soaked a few ends for a longer period of time.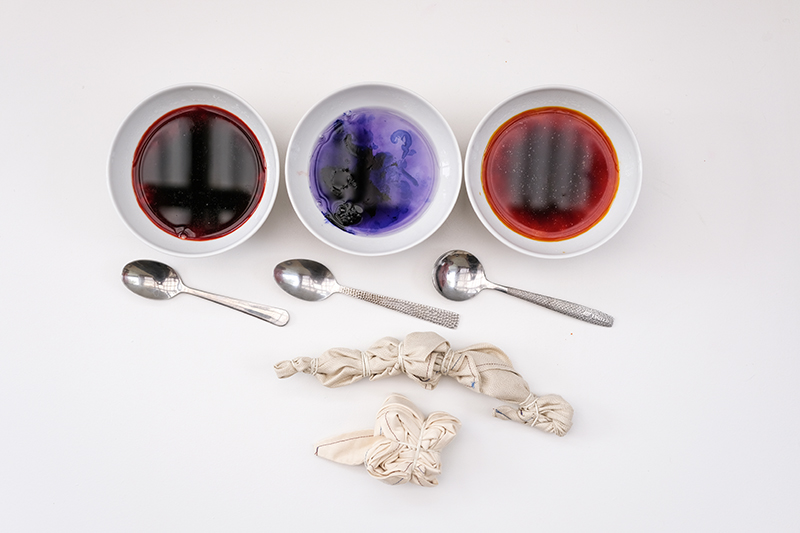 Love making a mess 🙂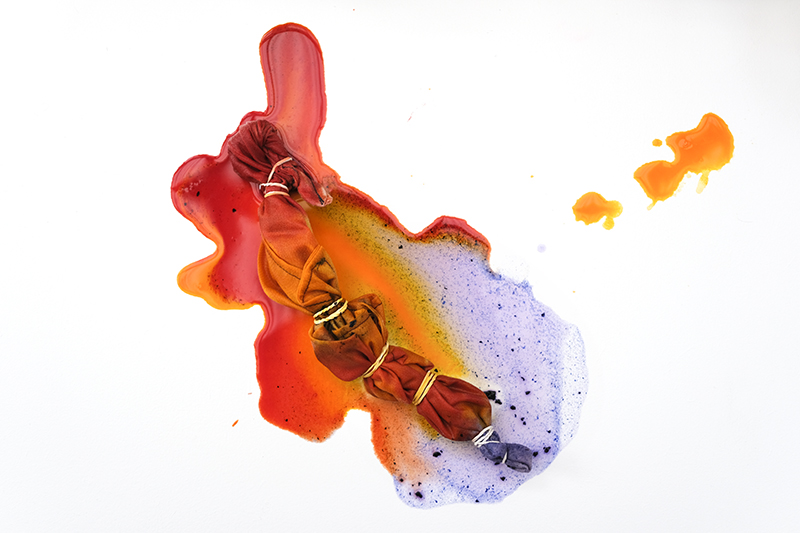 The blue that was already acting a bit difficult didn't show as much as it used to do so I mixed some new paint and soaked it again.
If you buy fresh paint in bright colors, you will probably have no issues at all, but I personally like these slightly less chemical-looking colors.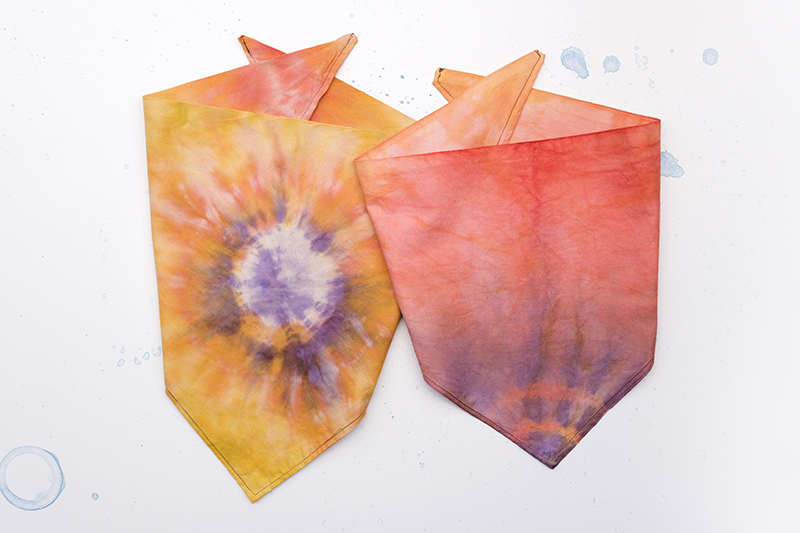 Another reason to stick to these colors was that the bandanas now match the DIY cotton rope leash that we made a few years ago.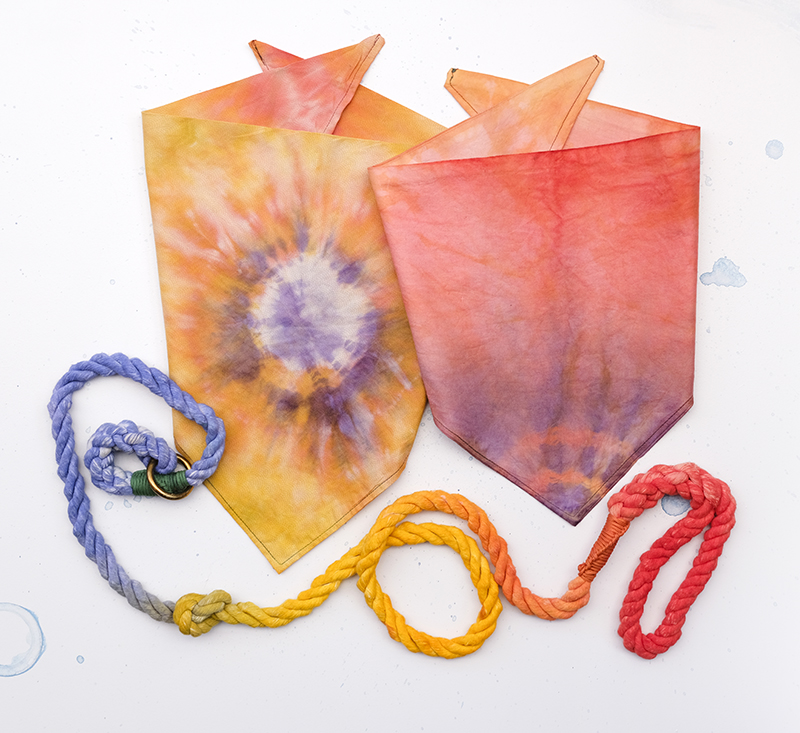 All I need to do now is finding another piece of fabric so I can create a third bandana so all of my dogs will be totally summer-ready 🙂