DIY: Tick repellent collar with EM ceramics.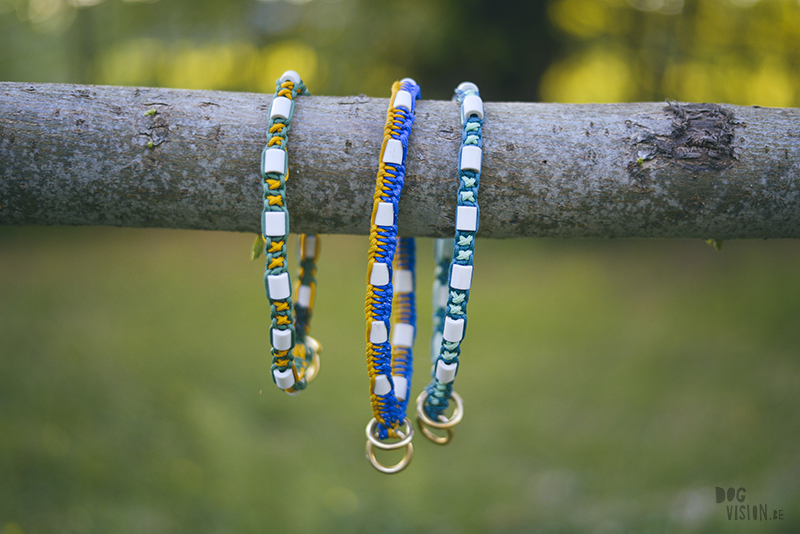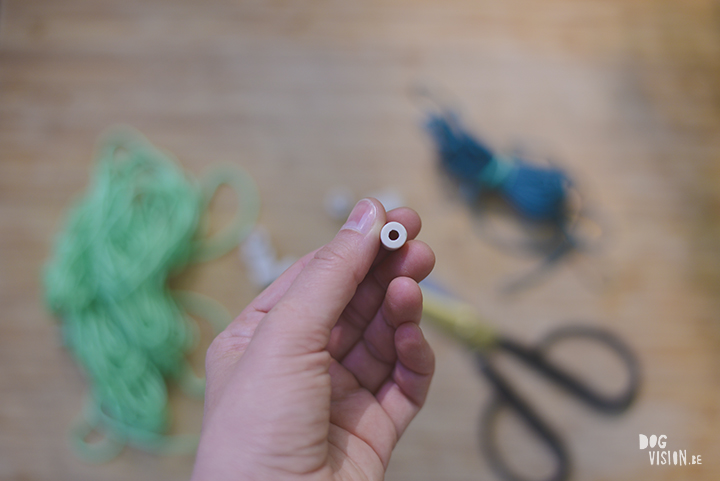 A natural way to keep your dogs flea and tick free all summer? That sounds almost too good to be true. And I have to admit that that was exactly my first thought when I found out about the EM ceramics. It sounded a bit fluffy and vague so I didn't pay more attention to it until a bit later a friend mentioned it. I read a bit more and decided to just give it a try. You can buy collars like these from many small shops or make your own. I love making things for my dogs so I ordered these little ceramic pipes online, got the paracord out and made 2 collars already.
The plan is to make one for each dog but I got a bit delayed because of blisters on my fingers 🙂 – yeah, DIY comes with a few minor risks (but a lot of fun). A bit of tape on your fingers will prevent accidents like this easily:-).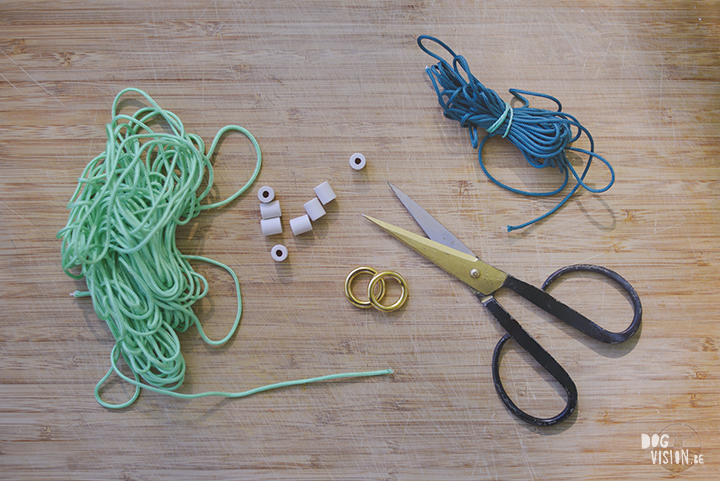 Here is what you need:
– EM pipes. I ordered them online. My dogs
have a neck size of about 40cm/17inch and I use 13-14 pipes for each collar.
– Paracord 2mm. (if you use a knot where you need the 2 cords to go through the pipes)
– A buckle/ rings/…
– scissors
– a lighter to melt the ends of the paracord
– A pattern for the knots. The most used is probably the Cobra and this blue/green collar is a variation of that one. The Blue/yellow one from Oona is a variation of the Half Hitch but this photo doesn't want to upload so I have to try again later.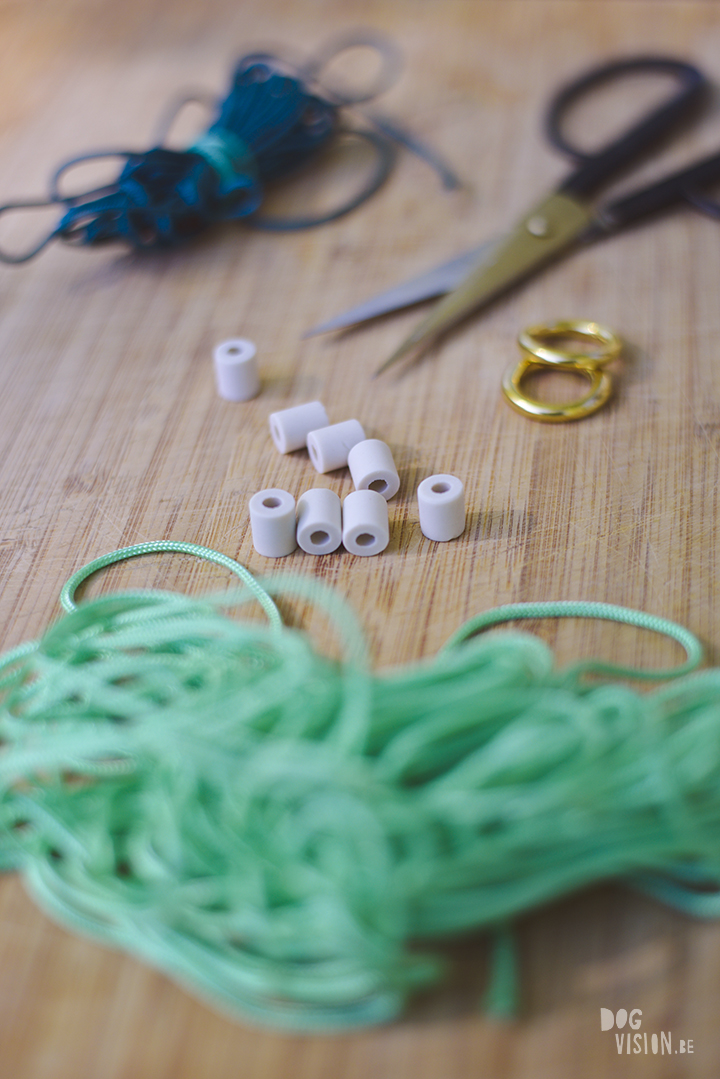 This is the video that I used for the cobra variation: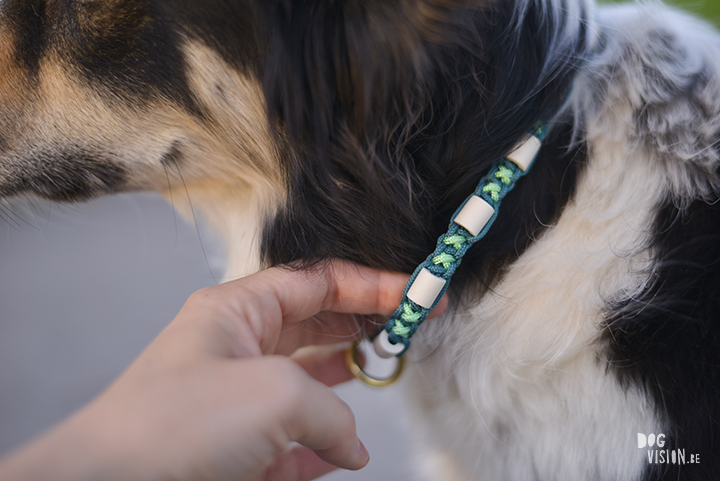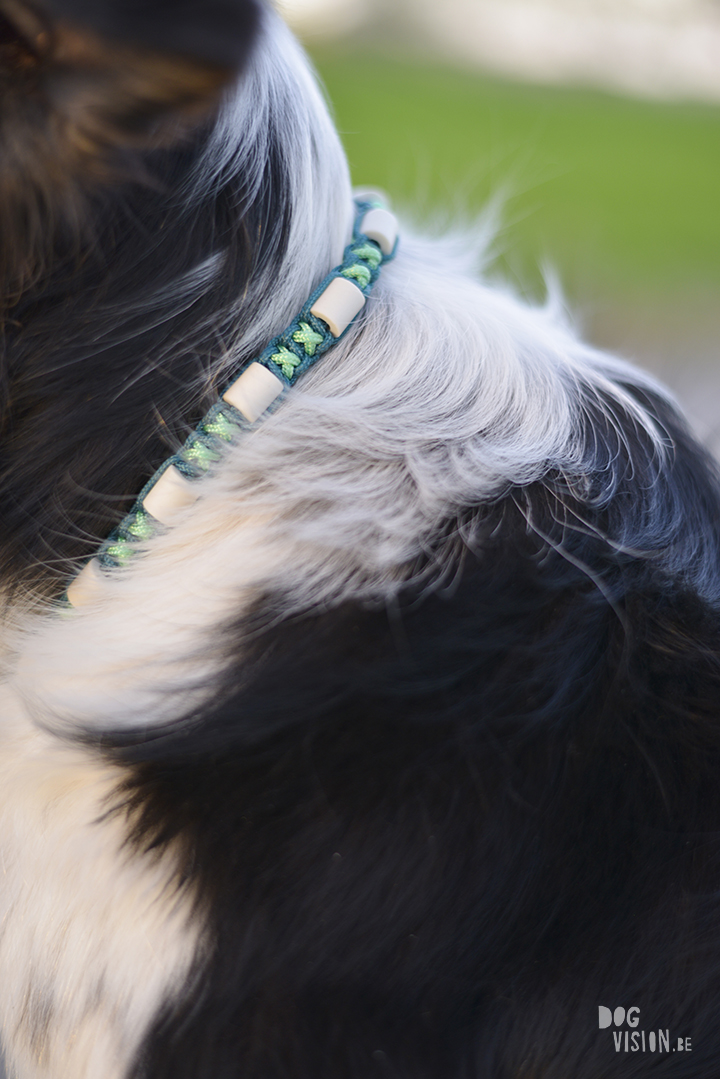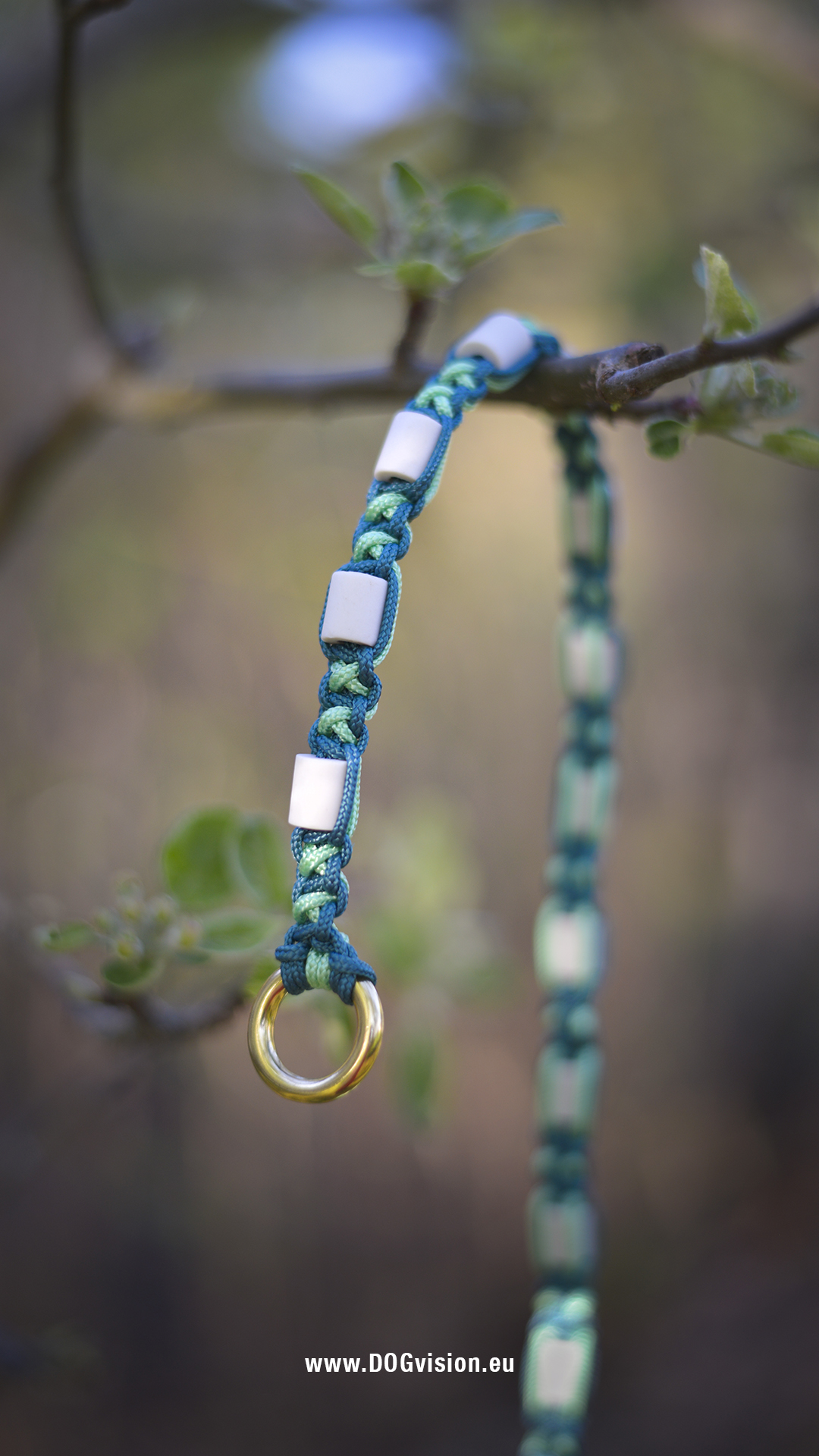 It's still an experiment for me as my dogs are only wearing it for a few days now, but if you have any experience with this, feel free to let me know!