Exploring the Swedish West Coast: Bohuslän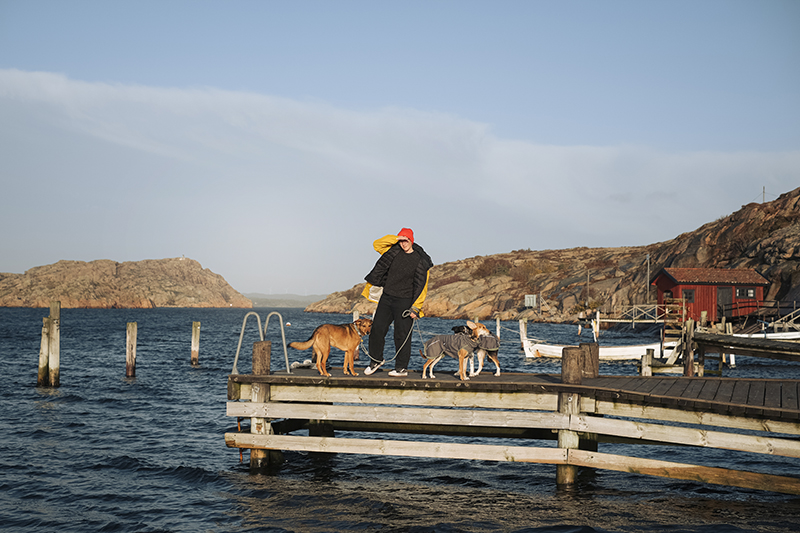 Have you watched "The Fjällbacka murders"?
It's in the area where this series takes place, that we rented a house. No worries, unlike the series, the area is rather quiet and peaceful (although many Swedes seem to cherish certain dark parts of history- given recent elections).
A few years ago, we traveled through this area in spring, visiting Fjällbacka, but although we loved the views, we soon decided to keep on driving. Why? Wild camping with a van like ours is difficult in this area and the camping was closed. And in summer, it's way too busy for us.
We're much more into the autumn and winter quietness of the north. Hiking and exploring nature reserves and beaches when everyone is hiding indoors. Empty beaches, and lonely paths, are the things that make me feel energized, happy and free.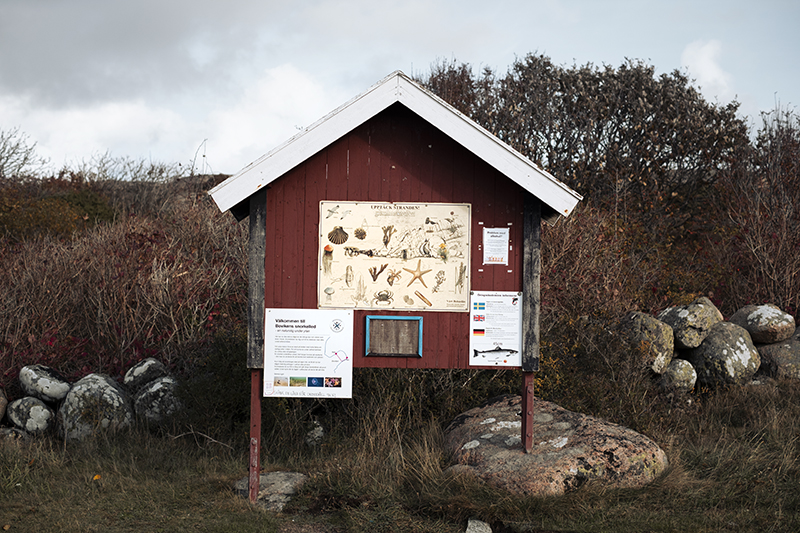 We stayed at a house on an island called Hamburgsö- which we could only reach by ferry. Oh, we loved that! The area had many beautiful hikes, but the island itself is definitely worth exploring too. There are some small harbors with boat houses, beautiful homes, well-maintained gardens (not filled with car wrecks like you often see in our area), and little paths in between.
On the sandy beaches, dogs weren't allowed, but since swimming season is over, we happily moved on and climbed the large flat rocks to watch the sea.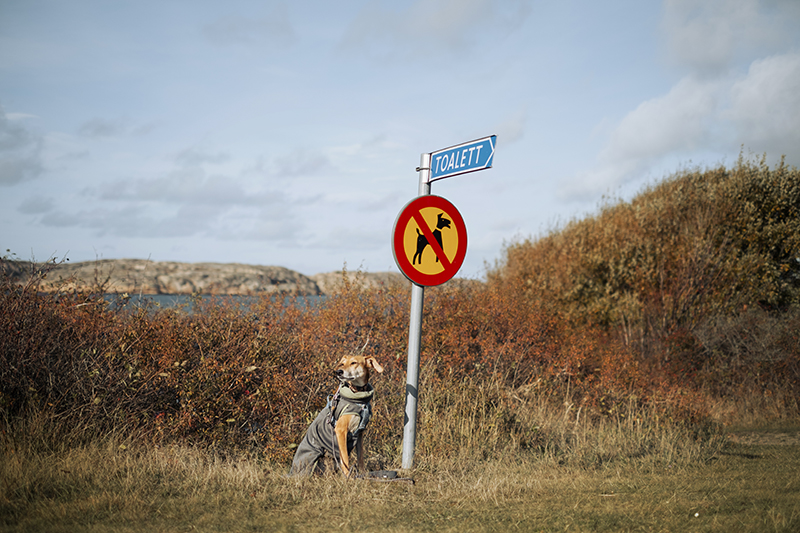 "Mmm, smells good here!!"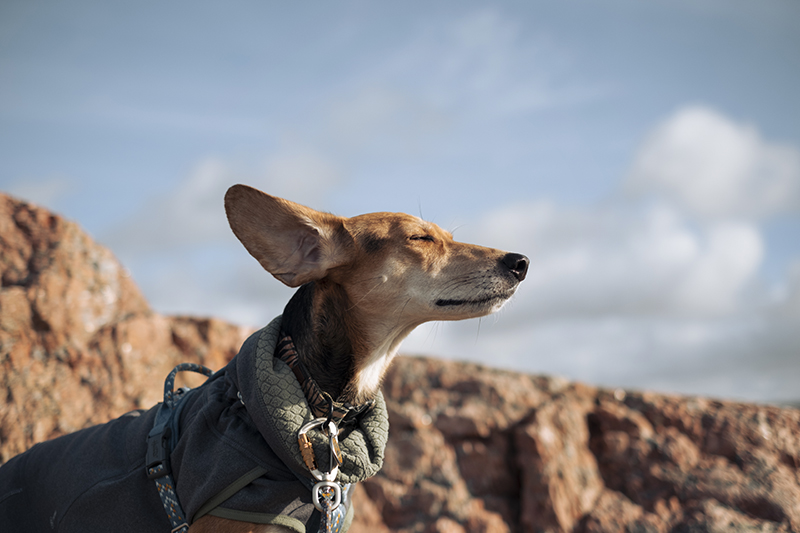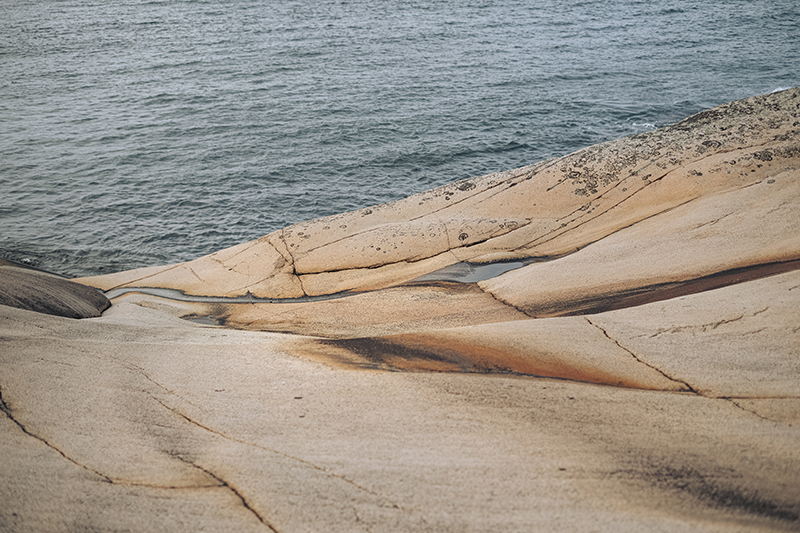 Lots of climbing and hopping on and off rocks, and beautiful calm views.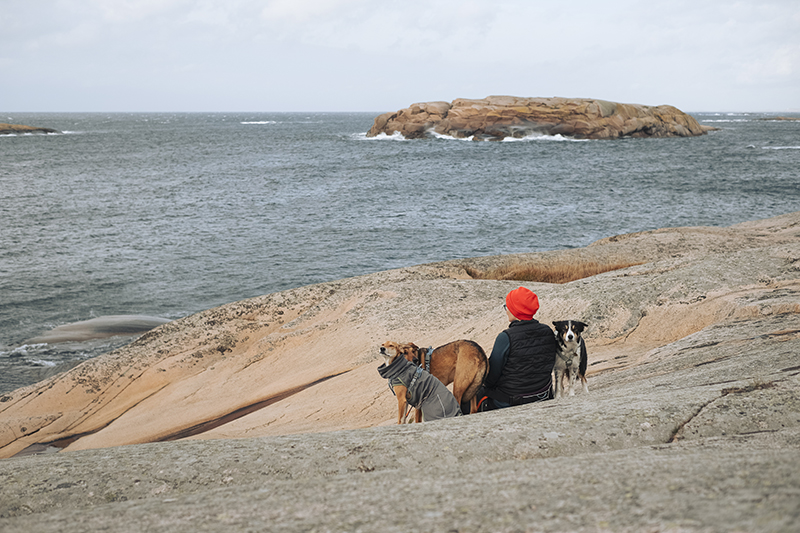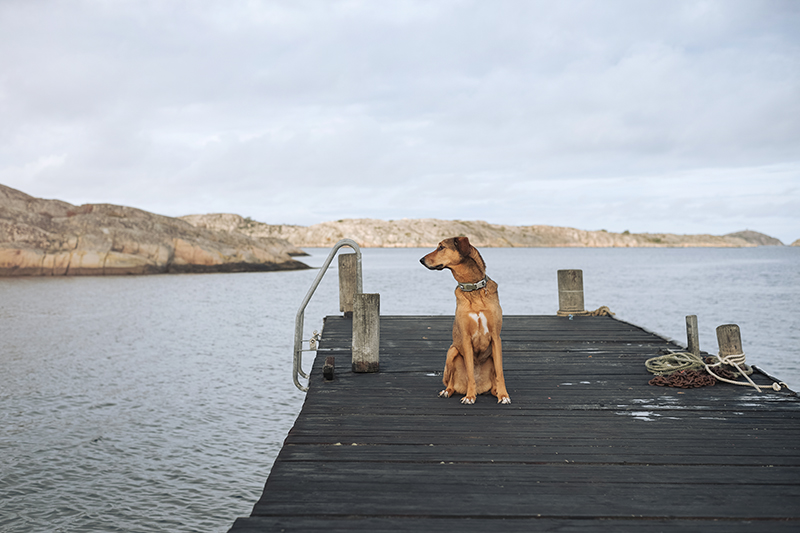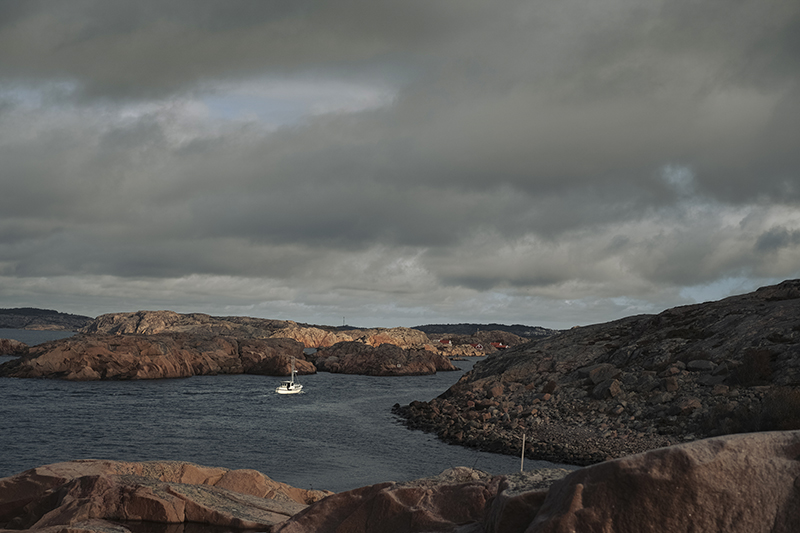 A detail on a house in Smögen: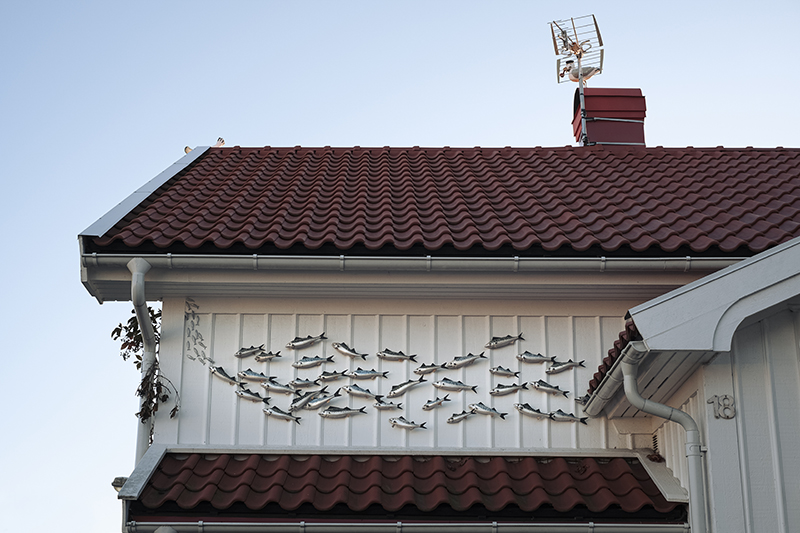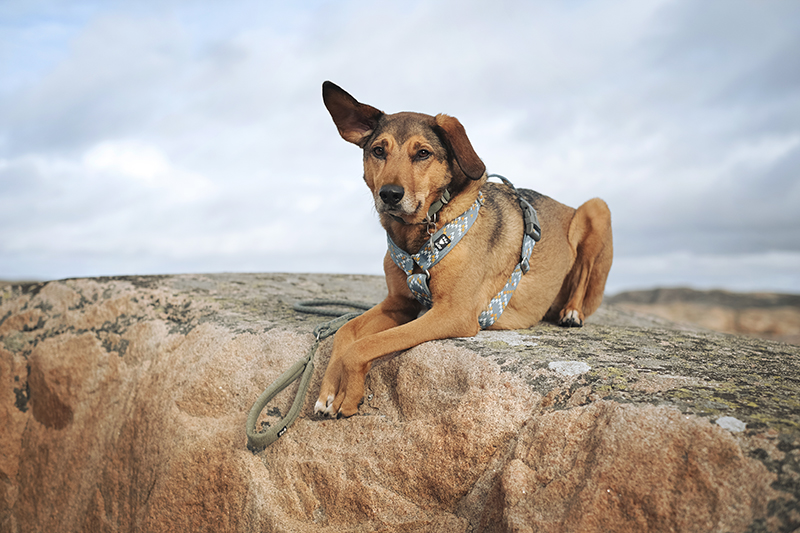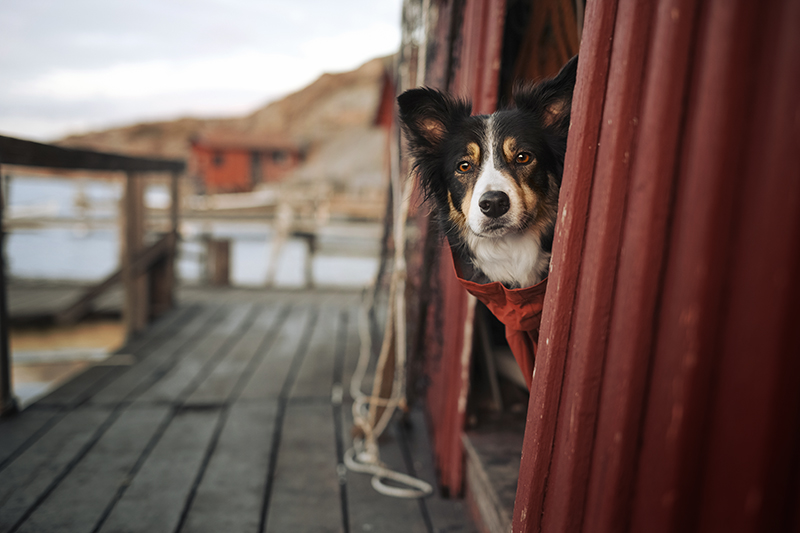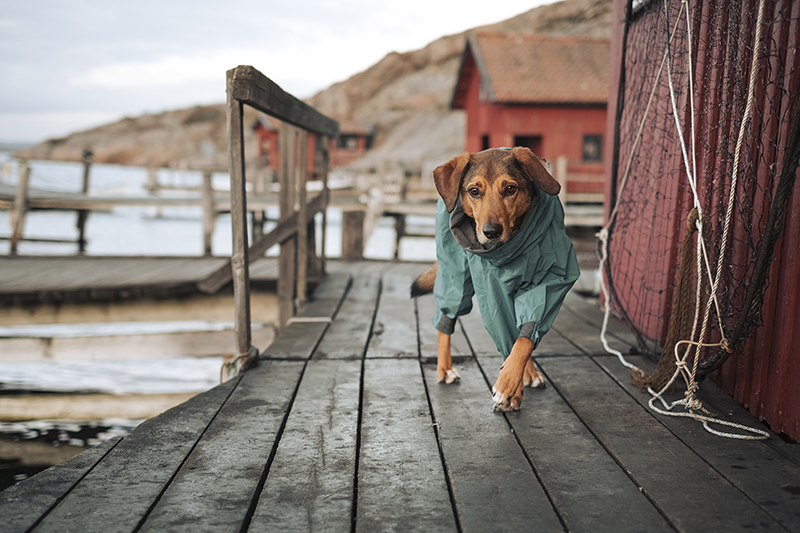 Although very windy and sometimes even stormy, it wasn't cold. It was in fact much warmer than at home. Some days I got cozy in my warm woolen jumper, but on other days I was out hiking in light jeans and a shirt. The magic word when it comes to getting dressed in Sweden: layers!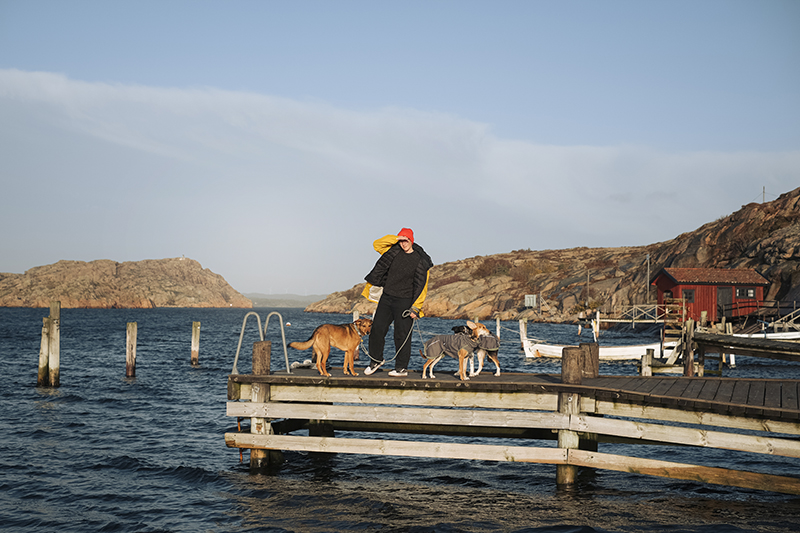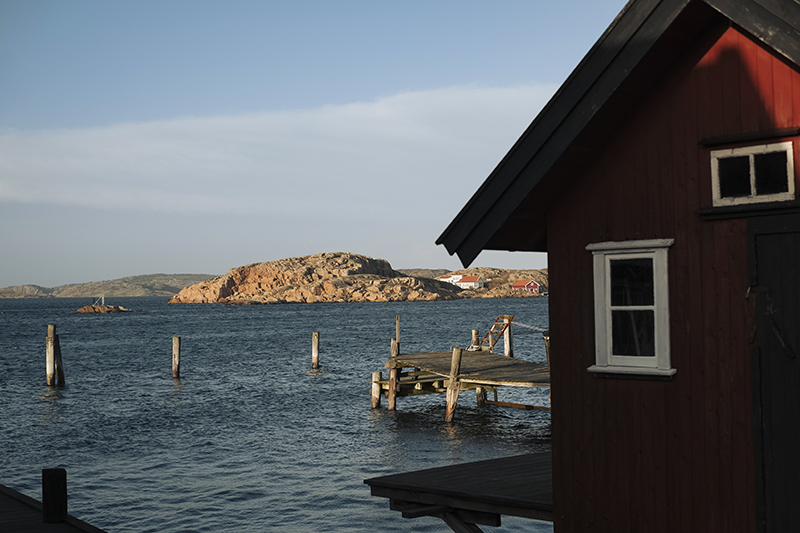 Very tired doggo*: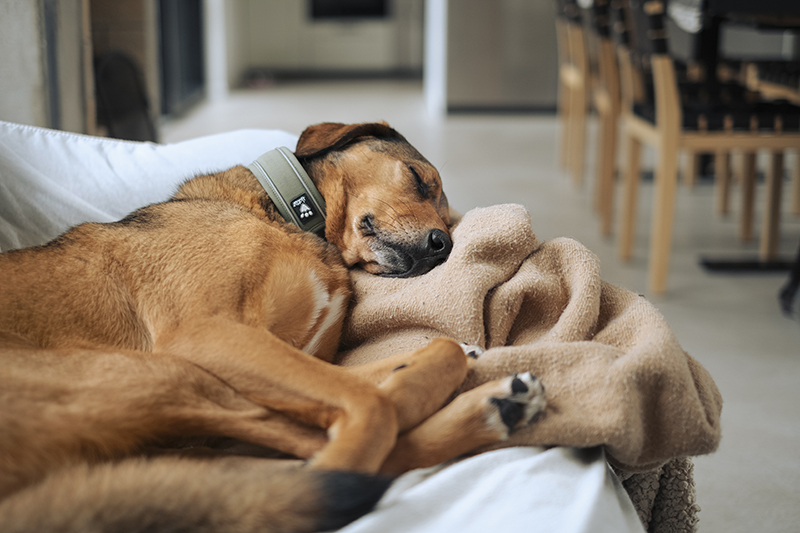 * We always bring some protective sheets when renting a home so that the dogs can sleep on the sofa. We also put away blankets and carpets from the owner so that there is no 'dog confetti' on items that are hard to clean.
And we always try to leave the place even cleaner than it was. Traveling with 3 dogs isn't always easy, so we take care of the places that allow us.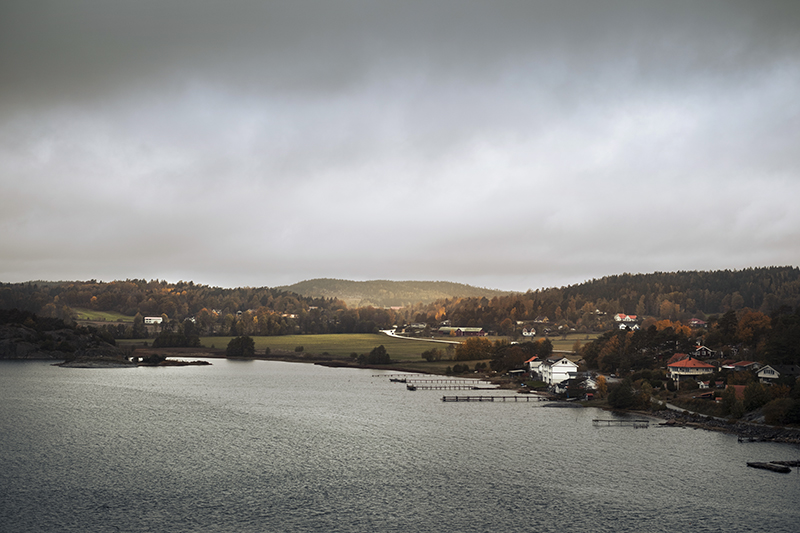 Taking home a lot of joyful memories of colorful autumn hikes, tired legs, baking apple cake, moody views, and lovely towns!