Hurtta spring challenge: geocaching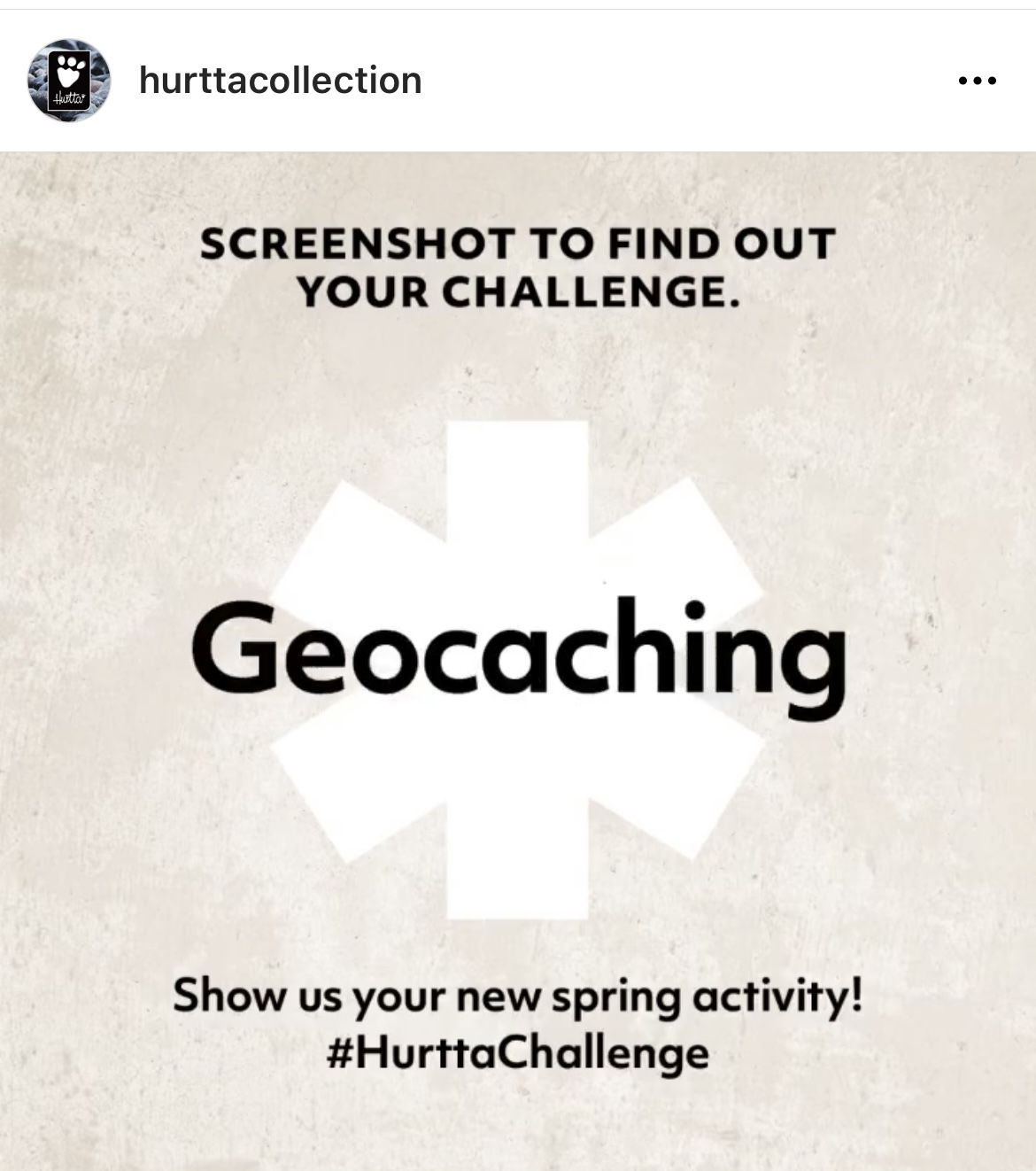 A challenge? We love challenges!
Hurtta wanted to challenge and inspire us to get out (even) more with our dogs and created this dare for us. All you need to do is screenshot the rolling image on their Insta-account and try what you get. + by participating, you can win a Weekend Warrior Harness.
We got geocaching which is a great match for treasure hunters like us! Luckily, I found one that was still perfectly available despite the snow and ice. As you might have seen before, some roads are never cleared during winter and some spots are very hard or impossible to reach until it is actually spring/summer.
This time, it was only Mogwai and me as I this day, only Mogwai joined me at the studio, but I'm pretty sure that this wasn't the last cache that we went looking for. We had such a great time that I plan on sniffing out some more!