Interview with DOGvision in 'WOEF' magazine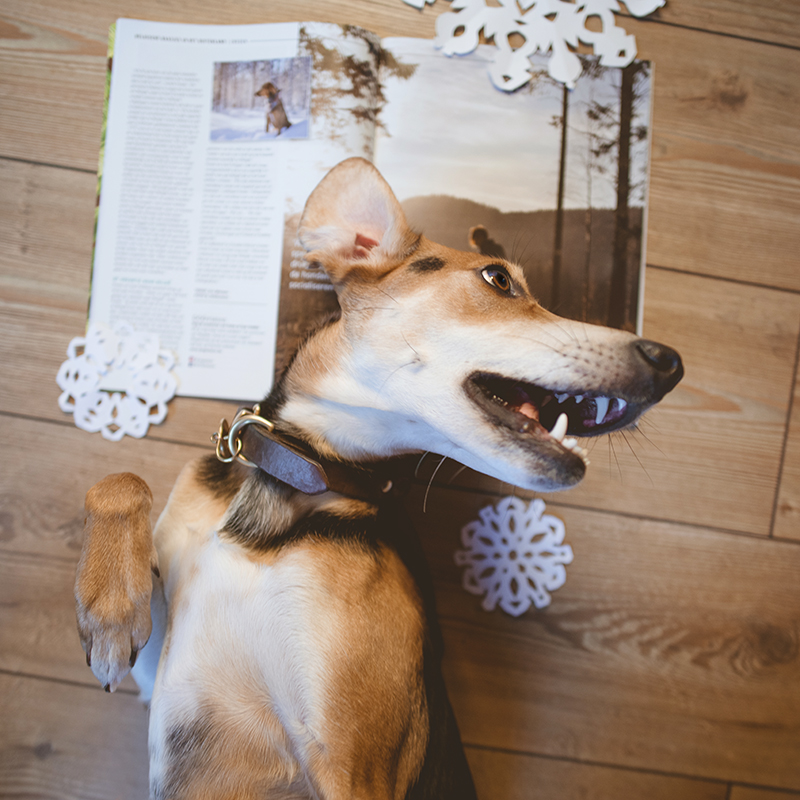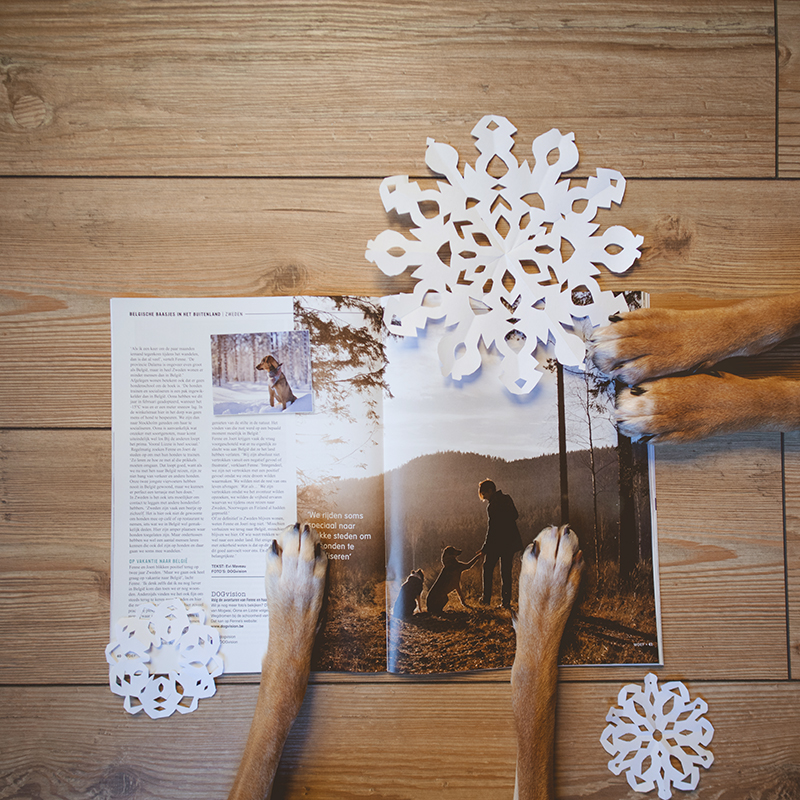 "Hey Mogwai and Oona, come and see, we are in WOEF-magazine*!"
(January edition)

At the beginning of this week a curious message arrived.
"Hey, you're in Woef magazine?" my dad wrote.
I grinned as if a masterly plan had come to perfect completion because I didn't give away that we were being interviewed and that Woef would send a copy of the magazine 🙂.
A few days later, our copy was waiting impatiently in our mailbox (we always pick up the mail when we walk because our mailbox is at the end of the street) and by then I got several enthusiastic messages and even photos of Woef
readers who spotted us!
Huge thanks!
And do you know what is the best? Hear / read that our story inspires you to travel north! 🙂
*Woef is a Belgian dog magazine (I think the oldest in Belgium) and the interview is about moving abroad with dogs, adapting to a different lifestyle, struggles and joys. It's a 6 page article with photographs of and by us. My favourite spread is the one above with that sunny  group shot on one of our favourite hikes.