Lizzie's nail care troubles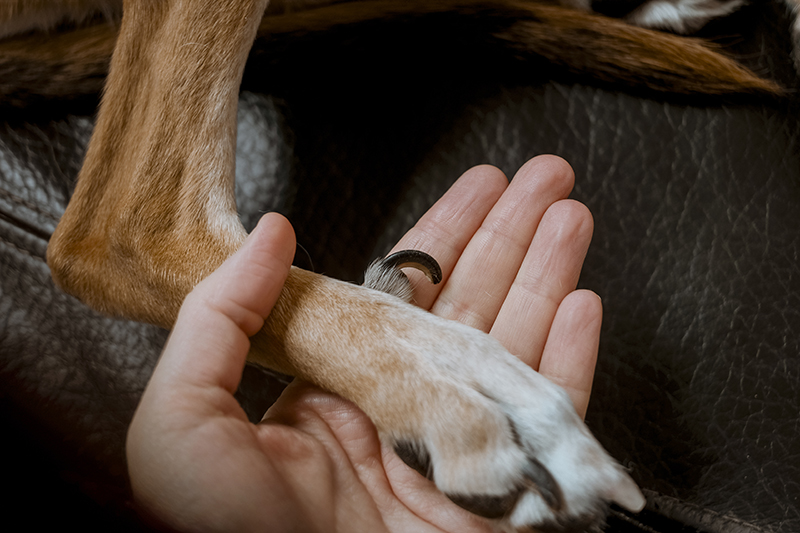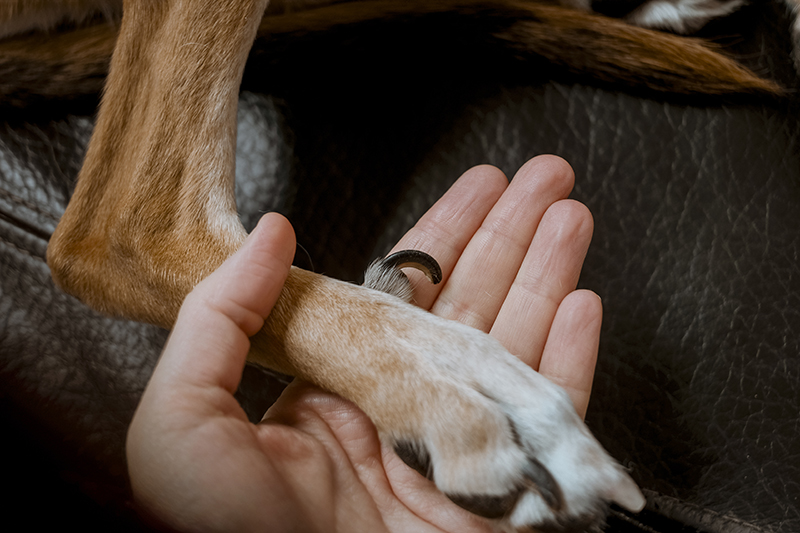 Lizzie and her nails… it's quite a challenge.
Since we moved north and the woofers mainly run around on the soft moss and sand in the woods, there is very little natural wear and tear. In addition, Lizzie is startled with every cut (the sound maybe?) so that I have a bit of stress myself because every time that I cut I'm afraid I went into the living part of the nails. As a bonus, she also has two extra nails on her hind legs which – as you can see in the picture above – have become quite long and which are very difficult to cut (they break /rip more easily).
Recently I found a solution and we are now working in small steps towards shorter and healthier nails: a rechargeable nail grinder (a kind of dremel).
Perhaps you all know that thing already and I'm the only one who's still chasing the dogs with nail scissors, but just in case I'm not the only one with this challenge, we bought something like this: https://amzn.to/ 2T9sIUZ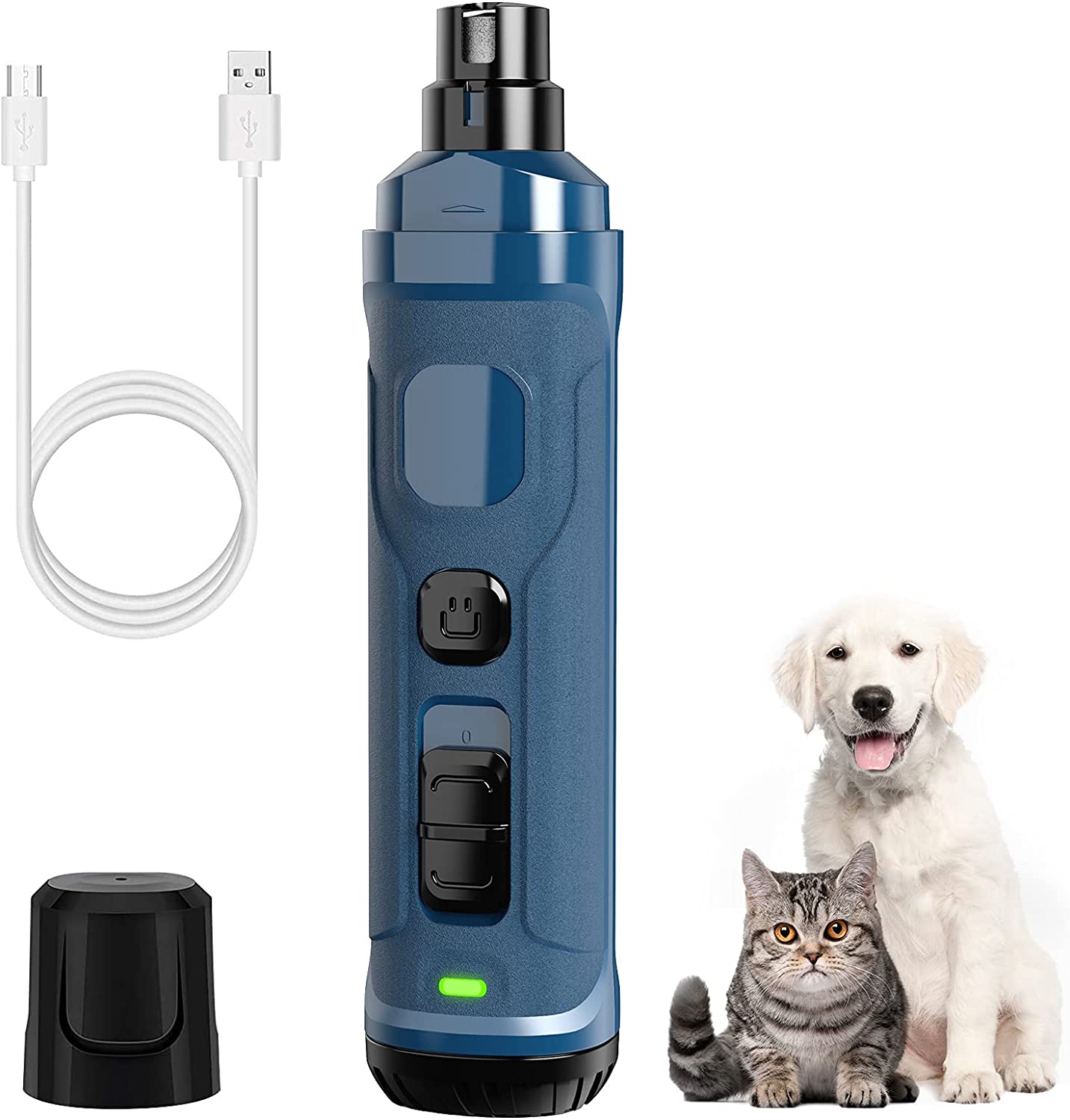 The first session was a bit of testing and figuring out and generous cookies were given in exchange for sitting quietly. In the first session, Lizzie was still a bit scared but since then she doesn't care at all. 
So I thought, I'd just share it with you, perhaps it might help some of you too 🙂