New life vests from Hurtta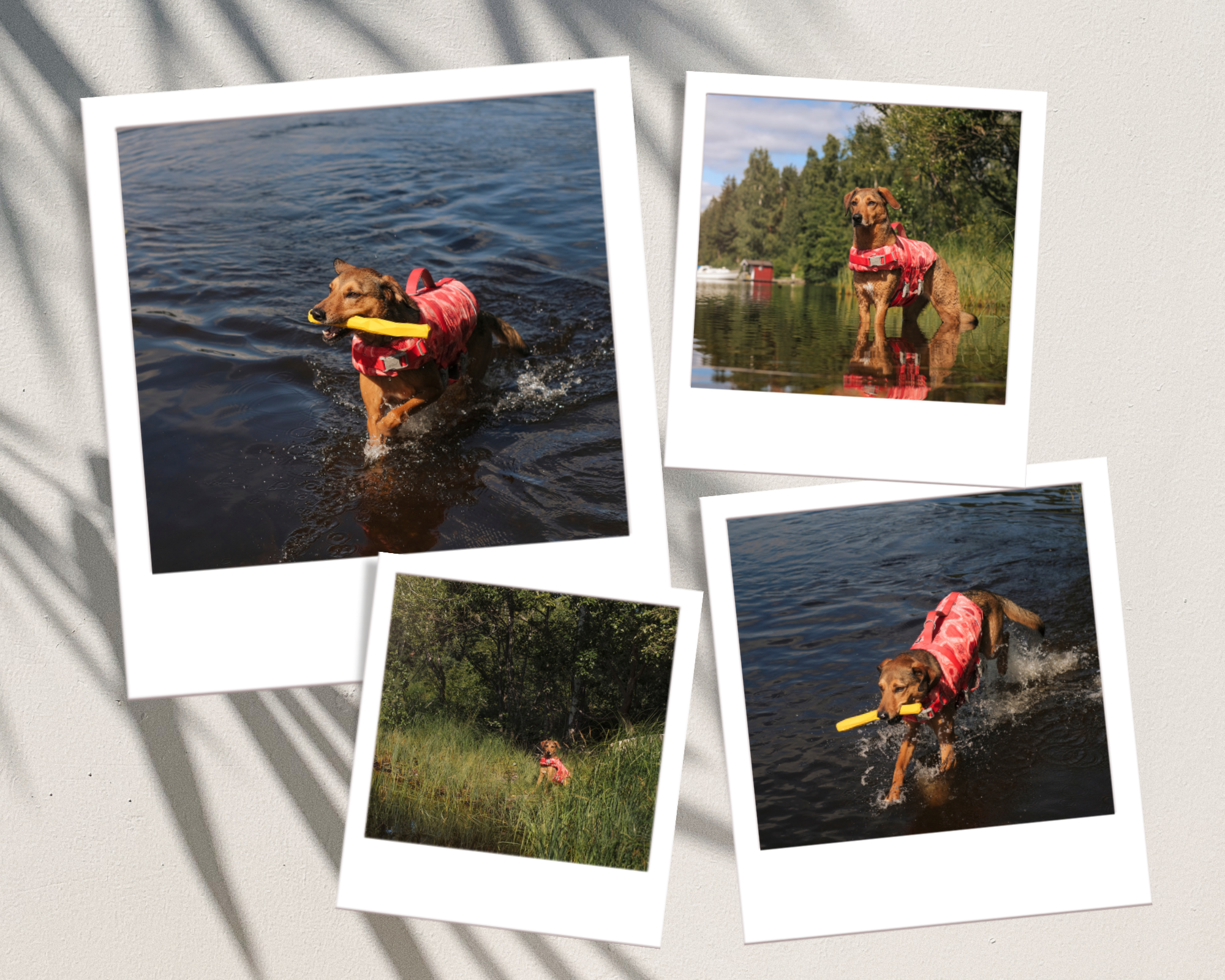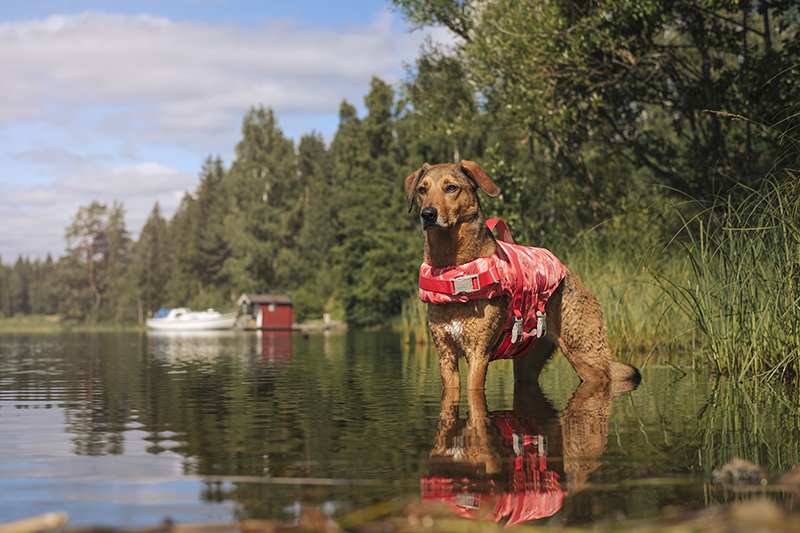 Just in time for this heat wave, a package from Hurtta arrived with life vests for Oona and Lizzie (Mogwai already has one from Hurtta).
We went for a swim right after unpacking since the sun was shining bright and the dogs were eager for some action. As I saw Oona and Lizzie taking off together, sniffing the tall grasses, and hopping around, they made me think of two 'smultron'– which are wild strawberries that are very small but super sweet. Utterly delicious! So now we call them the strawberries :-))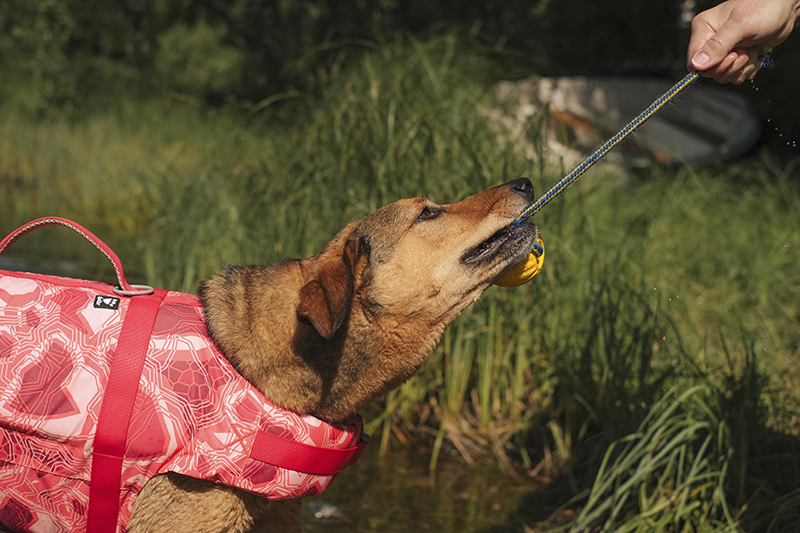 A pretty vest will not convince Lizzie to swim (it's more for when we go paddling), but for Oona, it works like magic to help her overcome some insecurities about swimming. We noticed that this season, she's been very eager to swim after toys, but she always struggled with going too far from the shore (even when in reality it's only a few meters) . Also, she's clumsy and sometimes makes weird turns so I prefer her wearing her vest when we work on pushing those limits.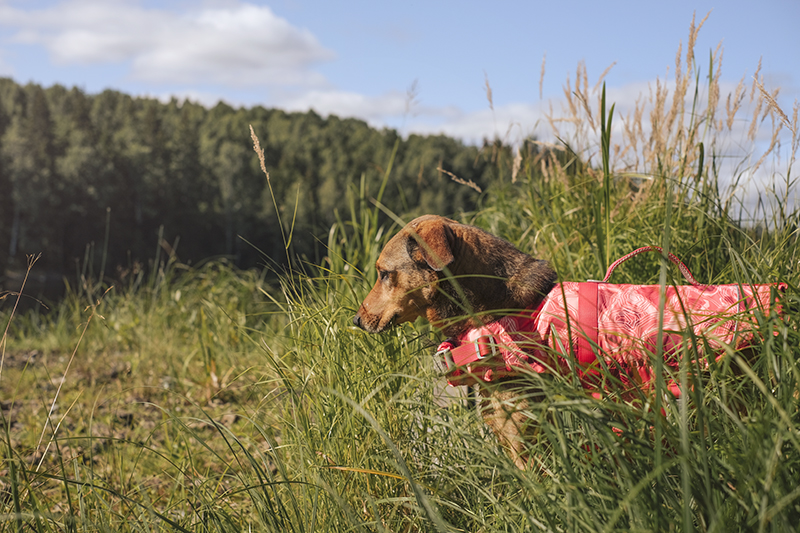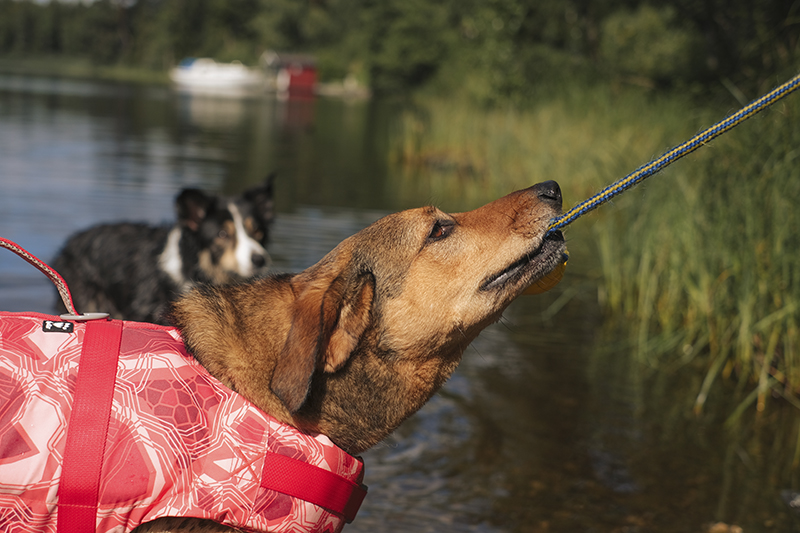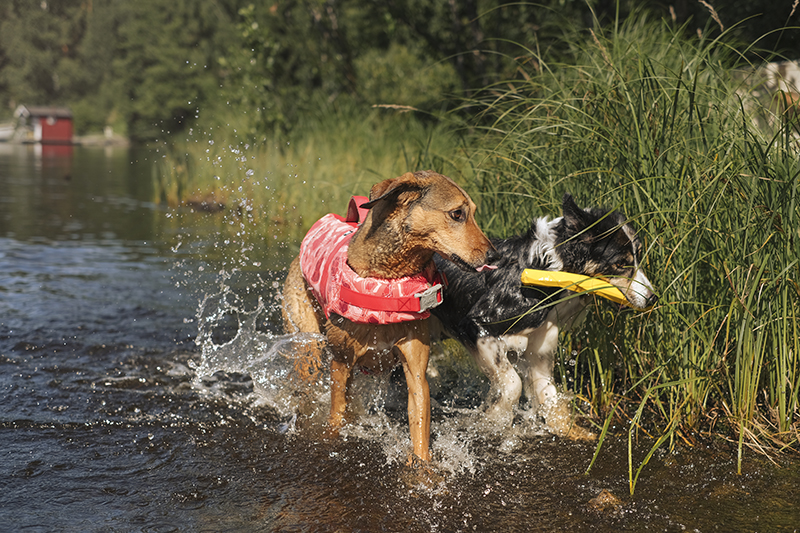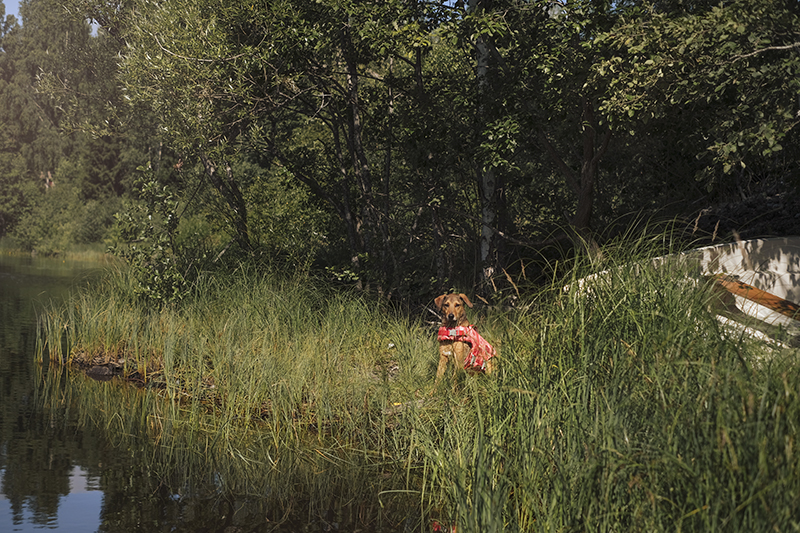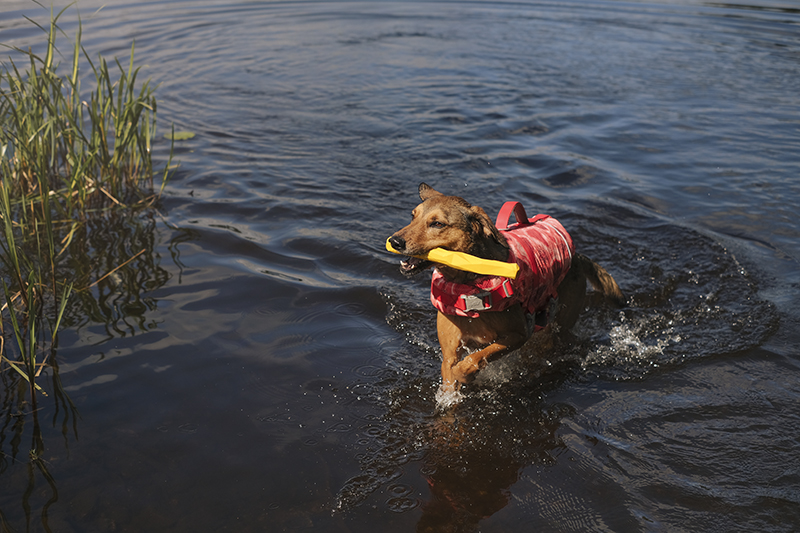 With special thanks to Hurtta for sending the vests.
Here you can find them on the Hurtta-website.