Pet business questions: How to connect with the right clients?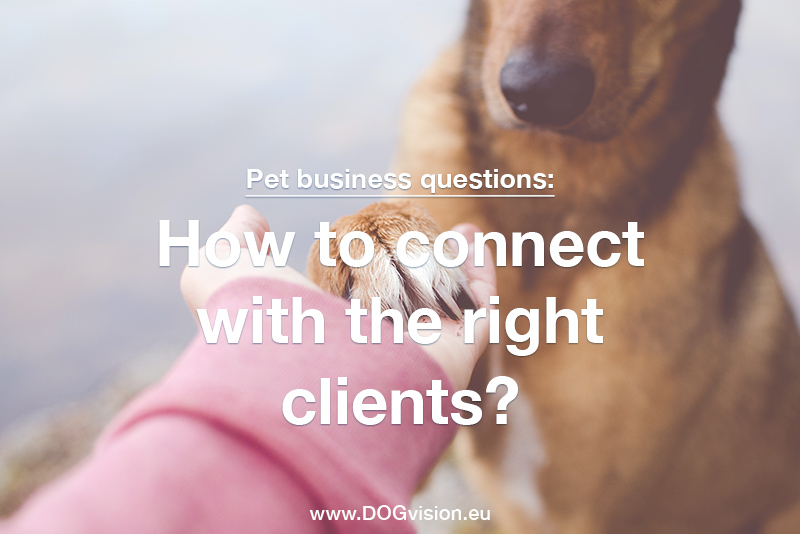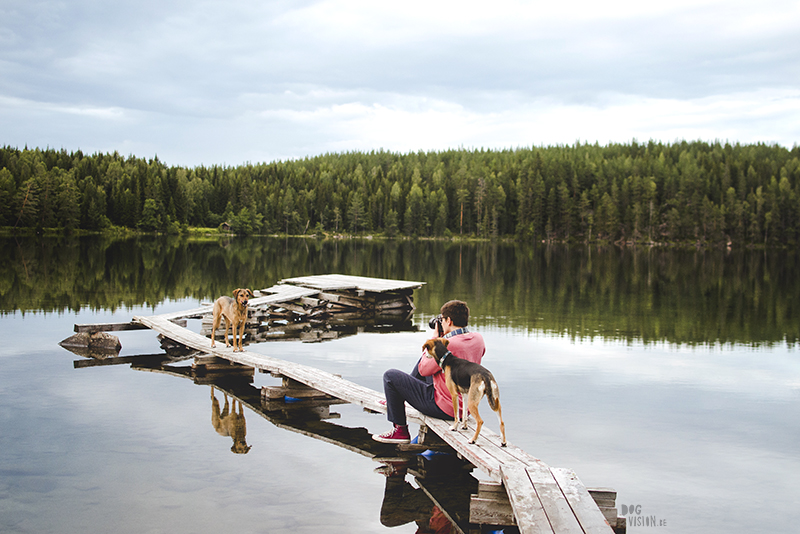 I've been in business for more than a decade and although I learned along the (sometimes bumpy) way what types of clients or assignments work best for me, I don't have any horror stories to share. On the contrary, I love the people and dogs that I've been working with all those years. I've often got a lot of creative freedom and trust, both from dog owners as from businesses big and small. We've all heard (and probably laughed at) bridezillas, but in every industry, there are different types of clients and some are a better match than others. What would it be called in the pet business? Dogmomzilla's? Jurassic dog parks? Anyway, let's not feed the trolls after twelve.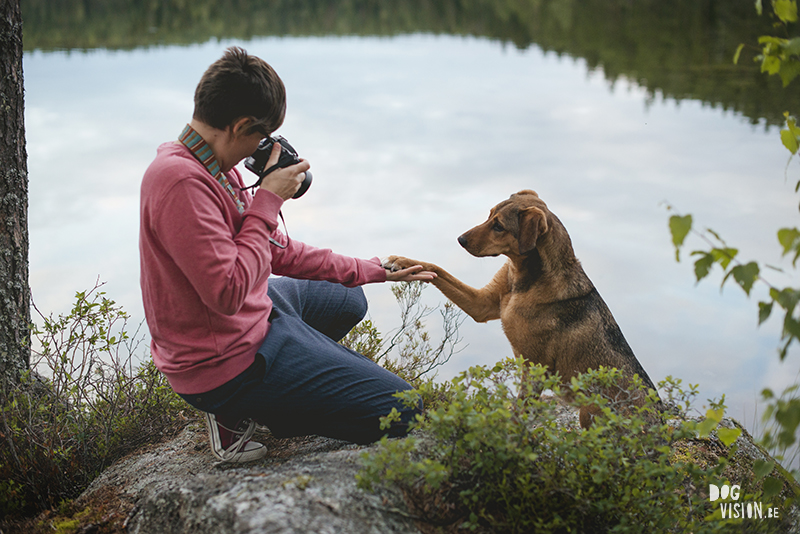 While reading your questions or scrolling through experiences of other pet pro's online, I couldn't help wondering why some incredibly talented people seem to attract horror-clients. Different possible answers crossed my mind. Is it the place where we live? Or perhaps the evolution in the pet industry? There has been a lot of changes, of course. I've seen pet photography growing into an industry that is taking more seriously, I've seen cool pet products being developed, the rise of 'dog moms' and a generally more positive attitude towards dogs and more awareness for cruelty. The market got more crowded as there are more pet-specific brands and professionals, but there are also way more clients and it's been so much easier to connect all over the world.
When I started my business, there wasn't much information about pet photography, especially not in Belgium/Europe. There weren't even social media. Oh, those good days of privacy and anonymity :D.
Through trial and error, I had to develop my style, find clients and I even designed my first websites in Photoshop, can you imagine? It was often a bit messy, I didn't know what I was doing and certainly not how to make it all work. What got me through all this time is the vision of how I wanted things to be. What I wanted for dogs and their owners. How I wanted to live my life. What I valued.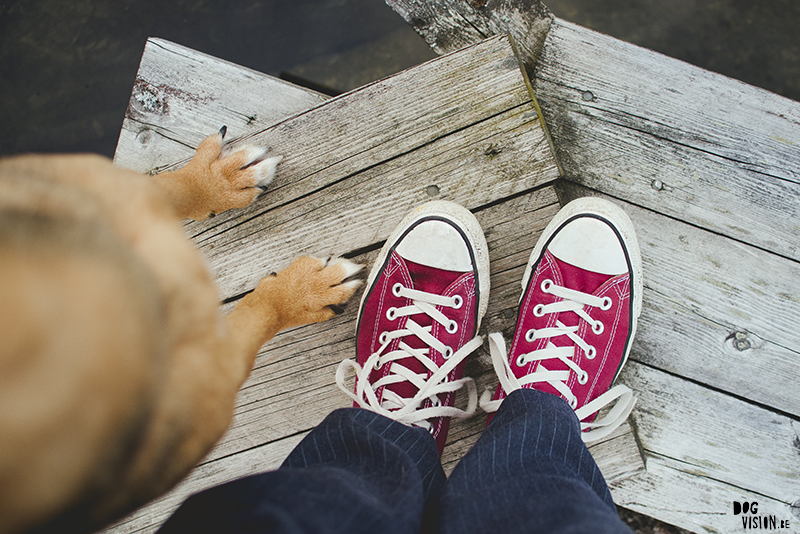 When DOGvision was founded, blogging was a bit of a new thing, but I knew how much I loved sharing stories from when I was a child or later in MSN-groups (anyone remember those?), so it felt like a logical next step to add a blog to the website to share more insights of the life as a dog lover/photographer. As silly as some of those things look and sound these days, I found out that what I was sharing and how I showed up to the visitors of my website or Facebook page, resonated with a type of people that I just love to work with. With sharing the muddy walks, the funny faces, the joy and sadness, the struggles and imperfect perfection of all kinds of fantastic dogs, I shared the joy that passed on a spark to those that love to make their dogs happy, to capture them full of joy even when they are dirty or smelly. I showed that even studio sessions could be fun and relaxed, just as I wanted the experience to be for both the dog and their owner. Last but not least, I showed the value of taking care of our old buddies and capturing them even when they are gray and eyes get cloudy- just because they mean so much to us and will always be a part of our story. All of this showed that it's never been just about a pretty picture but the journey of humans and their dogs.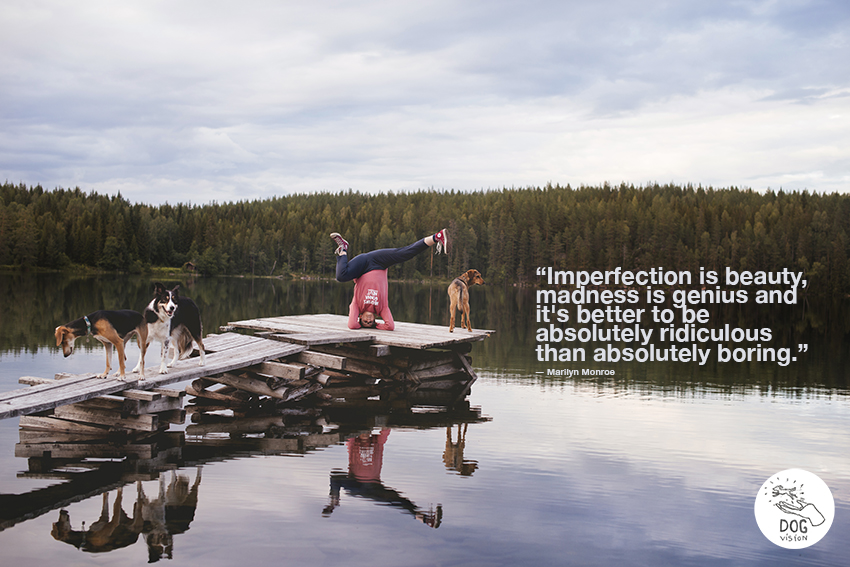 This is, of course, just my vision on life and photography, yours might be totally different. Still, visualizing and talking about what you stand for, your visions and values will repulse some while attracting others. There is no need to be afraid of this. When I just started, I thought I just wanted to photograph any dog, any person. Or rather ALL the dogs :-). Turns out, I don't have the time for this, nor the resources and some things are more fun than others.
To help you narrow down the clients you want to reach, the main question to get started is: "Who am I?"
That means, values, skills, fears and even the type of people that you like. My choice has always been to communicate and show up as real as I can be. That means a bit weird and with a lot of passion. I have chosen not to do branded photoshoots in business outfits or more make-up or hairstyling than I would ever do in normal life. You might have seen me in rainboots or climbing in trees, so you know what I do to get the shots 🙂
Sometimes business owners are afraid of showing themselves, feeling too young/old, not good enough, not ready enough, not… but it's being you that gives others the chance to connect.
It will:
– show who your ideal clients are
– create trust
One last, but very important note: mind the red flags or your gut feeling.
When a request, invitation or brief doesn't sound like a good match to you, pass it on or say no. In the past, I've often sent requests for event photography to fellow dog photographers, knowing that it's more their thing. It can be the same for a dog walking opportunity that is just a bit too far, a dog breed that needs trimming but you have another specialty,…
Also, spot the types that will just waste your time or that will never be happy. People that want discounts to start with or that are demanding instant reply on a Sunday morning or late at night, for example.
I hope this helps to be bold, brave and just you.
x