Sundays are for XL- explorations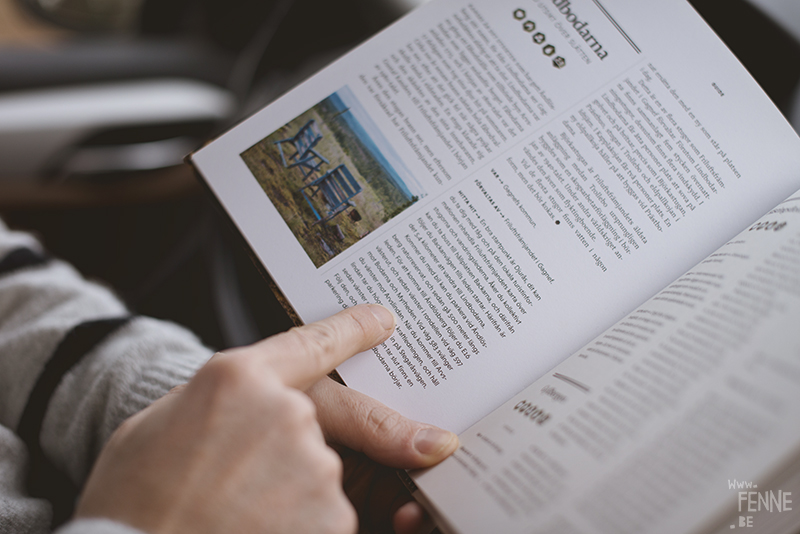 "Just what we were looking for!" I shouted cheerfully through the store when I saw this book. It is a collection of different types of cabins here in Sweden, and despite differences in styles and accessibility, they have one thing in common: they are free. It's definitely something I couldn't imagine when living in Belgium! Here in Scandinavia, we have a unique concept called "allemansrätten" – which means that you can walk and camp anywhere, considering some rules, of course. But just putting up your tent somewhere on a deserted stretch in the forest and spending the night there, especially when you are alone, is not completely relaxed to my experience. During the whole night, you hear unidentified things sneaking around your tent, howling, scratching, scraping, … and you can't help but think that maybe a wolf, bear or grumpy group of wild boar is coming to visit you.
These huts are a cozy alternative, even on colder days, but it's best to check beforehand how you get there and what you need, what is provided and whether dogs are welcome.
The details of the cabins don't matter to us at the moment, our main goal is a nice walk with the aim of finding that location. You would think that this is easy with an entire book as a manual, but occasionally they are well hidden, you are not sure if you are still on the right path or there is hardly a path to see. Some are close to a forest road or parking (I mean a kind of open space where you can stand, not something like an Ikea parking), but others can only be reached after a long journey through the forest.
In any case, Oona was ready for action:
Found a tiny bit of snow that forgot to melt: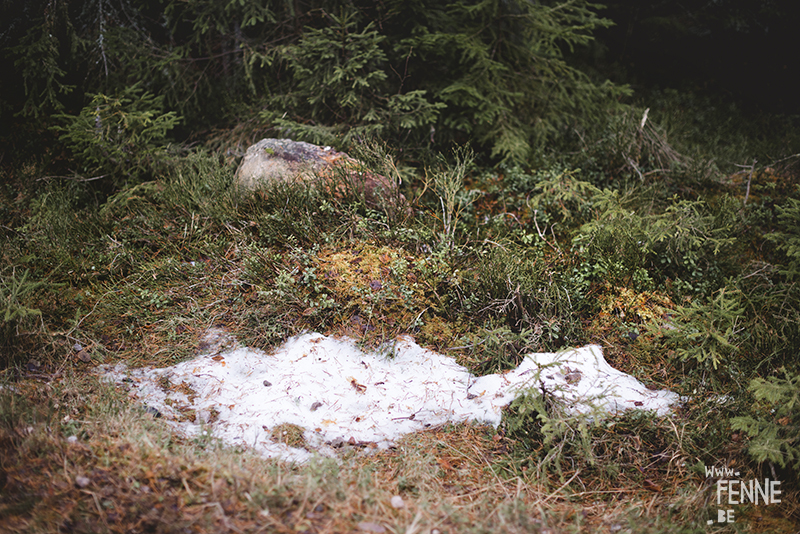 Things we always take with us: something edible (since I once had a dip on a long walk and barely got back to the car), toilet paper, cell phone, camera, and water. Depending on the season, extra chargers, hats or sweaters or a tick remover and liters of mosquito repellent :-). In the car we have standard extra blankets, rails to get out of mud or snow and often also extra socks or sweaters. What I would like to find is a decent but compact first aid kit.
The dogs always wear a collar with a tag even though they have a chip. And if possible, I also write our number or address on the inside. I experienced how difficult it can be to get a lost dog back to its owner because a police station or veterinarian is often a long drive away (30′ to 1,5h during office hours).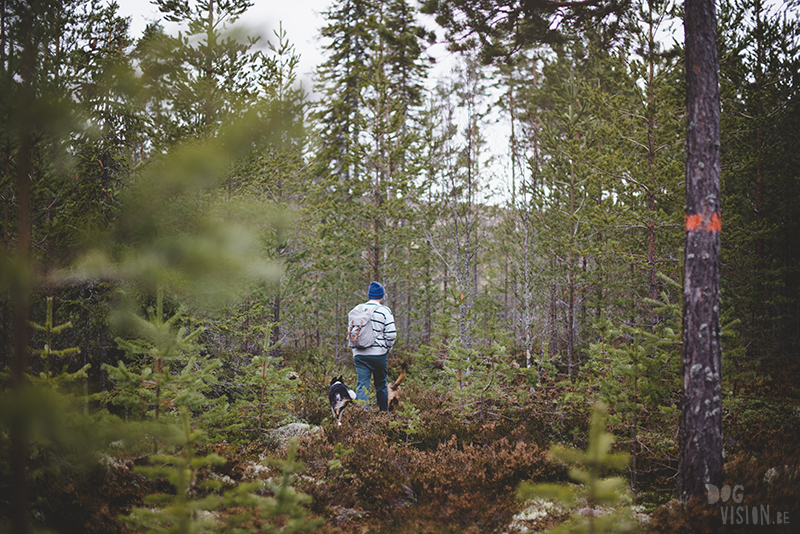 Mogwai, free as a bird, happy as always, rolling in soft moss 🙂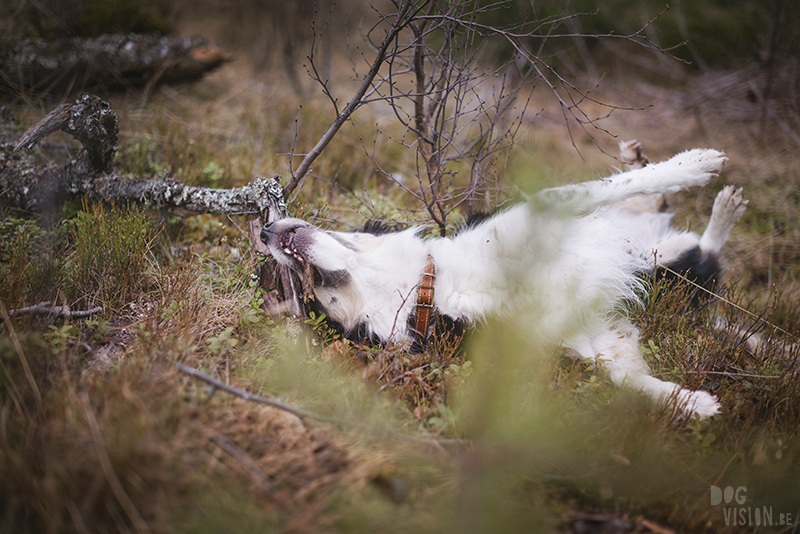 Did you recognize this chair from the first photo?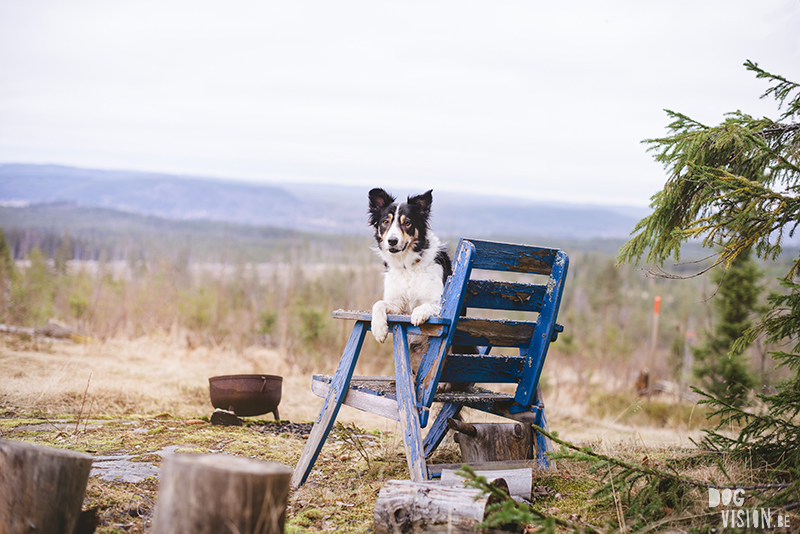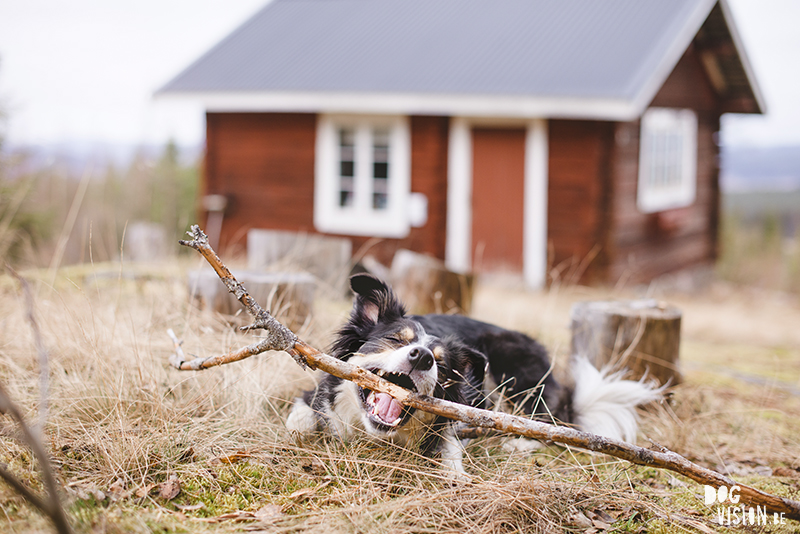 Serious conversations: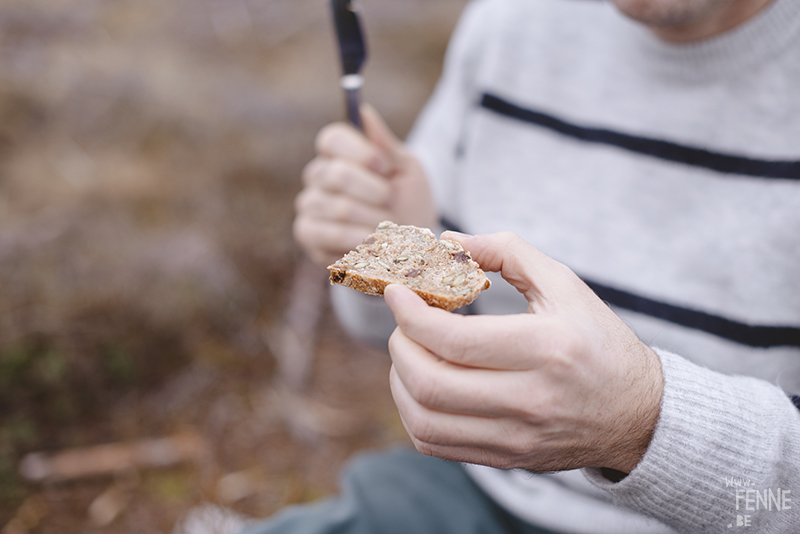 "Born to Wander" a patch that we received as a gift from our friends from Pines and Bones (in Germany). Looks great on our hiking backpack, right?! <3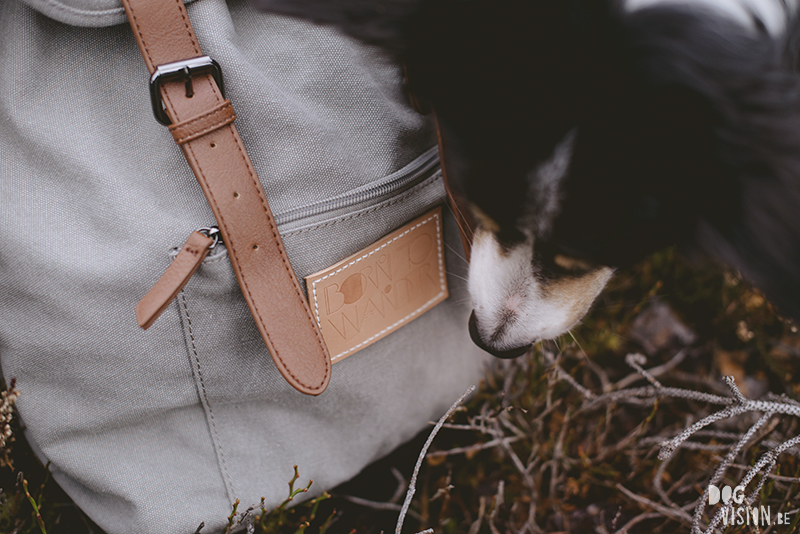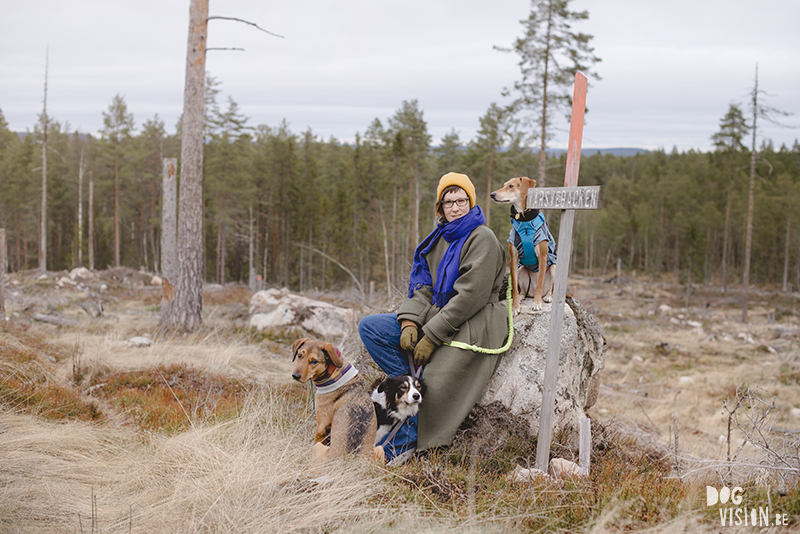 At this moment,  I am mostly hiking in these boots, but if you plan a winter walk here in Sweden, I suggest not to use these as an example. In my experience, they are quite heavy, as leaky as a sieve and have approximately zero grip on wet snow or ice. If there is ice, for example, I always wear spikes underneath (you can easily find it here in the store). The reason why I wear them is that they offer the best support for my ankle that I sprained in the fall and they also have a strong nose that helps to protect the toe that I broke a year ago (and is still super-sensitive). For example, Joeri has waterproof hiking boots and they do a great job. With snow, I wear my high snow boots, so I didn't think I would need high hiking boots :-).