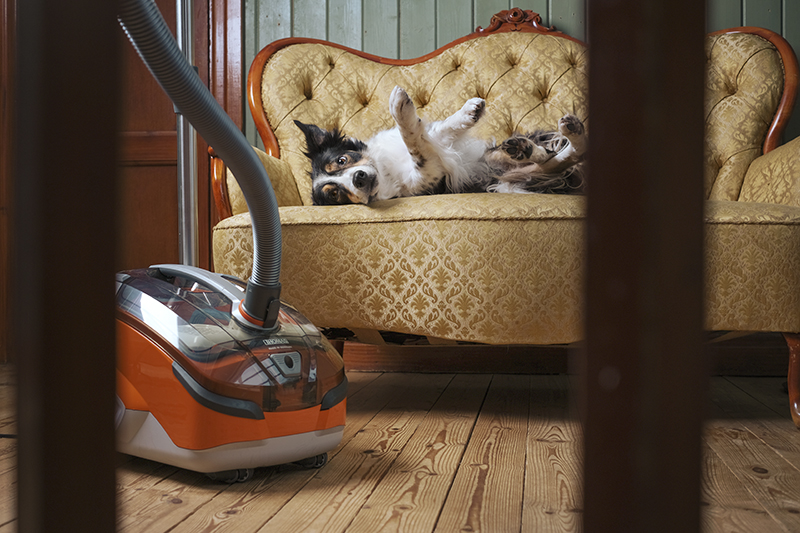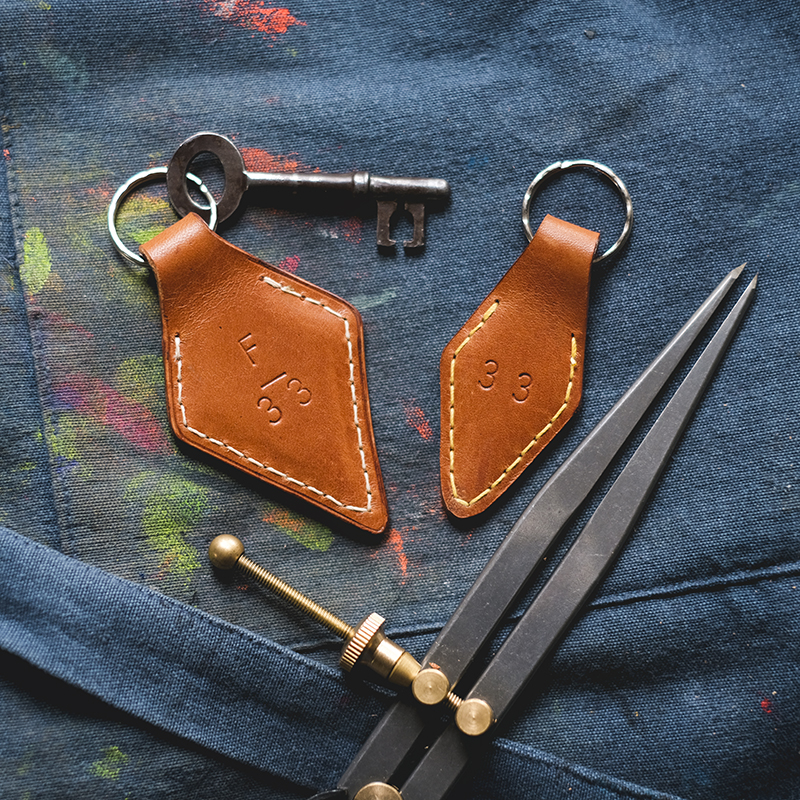 Sometimes waiting seems like an eternity, doesn't it?
Then after weeks of preparation, dreaming, looking forward, and above all arranging practical things, The Great Day finally arrived – or the long-awaited moment that I received the key to my new studio. The homemade key rings had been ready for a while, everything from paint to leather was waiting in boxes for the move, and I even made a scale model in preparation for the layout.
After the official part with piles of paperwork, the official handing over of the keys, and the final signatures, we packed as much stuff as possible into my car. A few pieces of furniture, the easel, paper, paint, a work table that I recently found second-hand and so much more. Yes, that good old Peugeot is still going strong!
With great enthusiasm I opened the front door and immediately noticed that something was wrong…
According to the contract and Swedish customs, you deliver a property completely cleaned. Deep cleaning is the standard and as a seller, you either do it yourself or hire a company for this. And I stood there in the doorway with a bunch of boxes in my hands, in a building that not only smelled pretty stale but was just plain filthy. The previous owners apparently loved rice and pearls. They had a black, short-haired dog and I'm sure they wouldn't feel the same shame I would if people after me found snot rags behind the heater. I was almost surprised that there was no bottle of expired milk in the refrigerator.
Yes, we cursed for a while. I like cleaning, but a deal is a deal, isn't it? For example, when we bought our house, we were invited for a post-cleaning inspection before the key was handed over. That we now waited in vain for that invitation was clearly a red flag. So if you would ever buy a house or cabin in Sweden, be sure to check this out. In principle, we can hire a cleaning crew at the expense of the previous owners, but waiting for that would only cost me more time. The time that I much rather put into my work. We sure know which broker we will not be hiring if we would sell our home.

So, let's get started! Just to have something, I had brought a few rags and some washing-up liquid. You know, to be able to clean the teacups between work. We didn't get very far with that haha. Fortunately, the Atelier is on the edge of the village and not far away in the woods, so the supermarket is practically around the corner. While we were making a list of what we needed (a bucket, mop, scouring agent, scouring pads, …), another message came unexpectedly, but oh so welcome: there was a package waiting for me in the supermarket, and it couldn't have arrived at a better time than this somewhat desperate moment.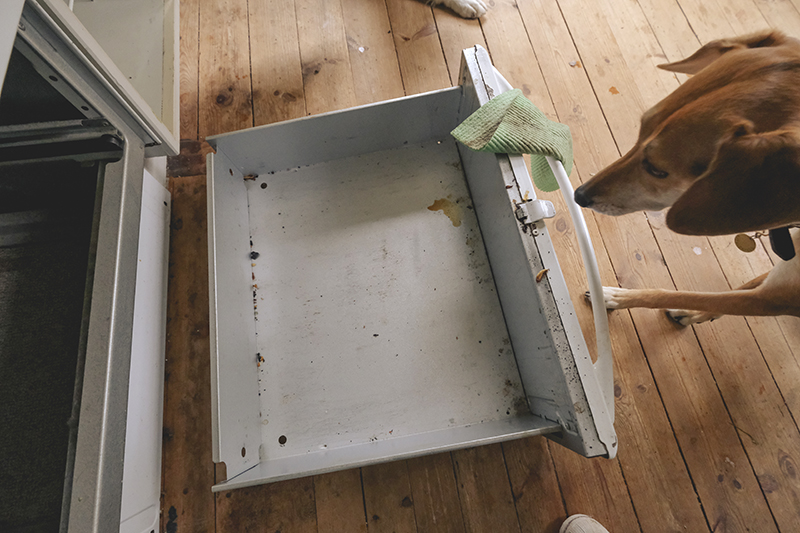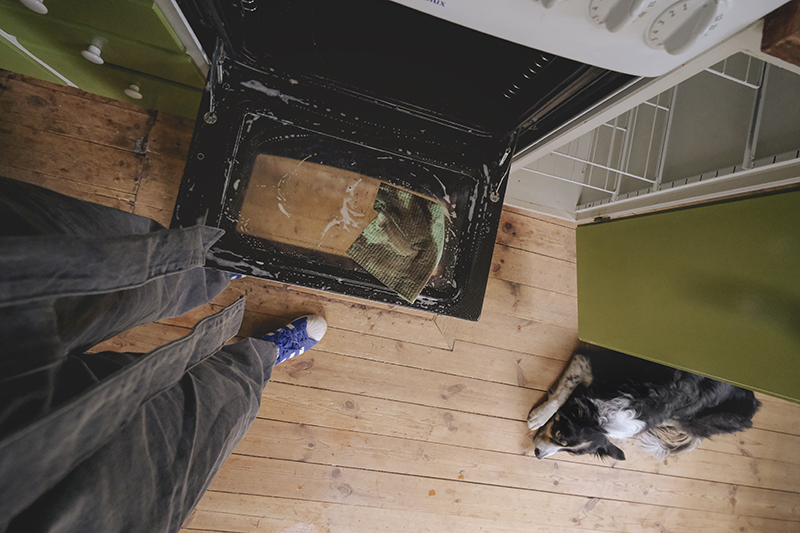 Thomas vacuum cleaners gave us the opportunity to test and review the Aqua pet & family, a bagless vacuum cleaner with a water system specifically for dealing with pet hair. Not only was I super curious as I had never used this type of vacuum cleaner before, but Mr. Thomas was also more than welcome in the fight against the dirt!
Ok, step 1: read the manual. Mr. Thomas is not as easy as my old Henry where you just change the dust bag now and then and whose extra pieces were swallowed by the folds of time years ago.
Mr. Thomas also has the option to connect a dust bag, but I wanted to test the anti-odor system with water right away. It was kinda necessary, so to speak. You don't clean wet, but because the dirt is collected and filtered in a container with water, odors and allergens are not spreading any further. That seemed ideal to me. Wet cleaning, which is also possible, seemed better at a later stage.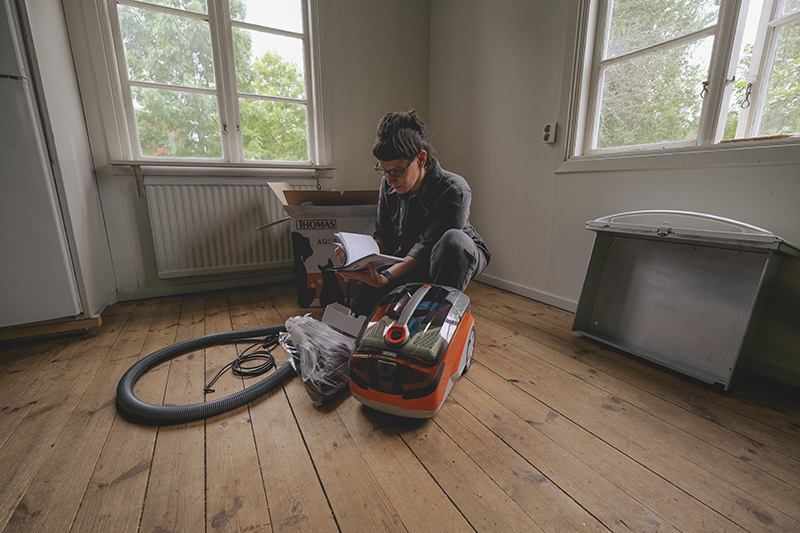 Step 2: Put the vacuum cleaner together, choose the right accessory, put a liter of water in the reservoir, and voila, ready for action. It's not entirely clear to me exactly what purpose the mouthpiece serves, but I made it work :).
I don't think I'm that difficult when it comes to vacuum cleaners, but 2 things drive me crazy: a much too short cable and lack of power. Two things that Mr. Thomas was doing good. The cable is 8m long and even the dust between the wooden floors and from behind the heating came along easily, phew! A few hair clips, pearls, and a plastic spider left behind caused a lot of chatter (sorry Thomas), but luckily they caused no further damage.
I read that after about 30 minutes of vacuuming, you should refresh the reservoir. But what was absorbed in fifteen minutes might tell you how dirty it was here: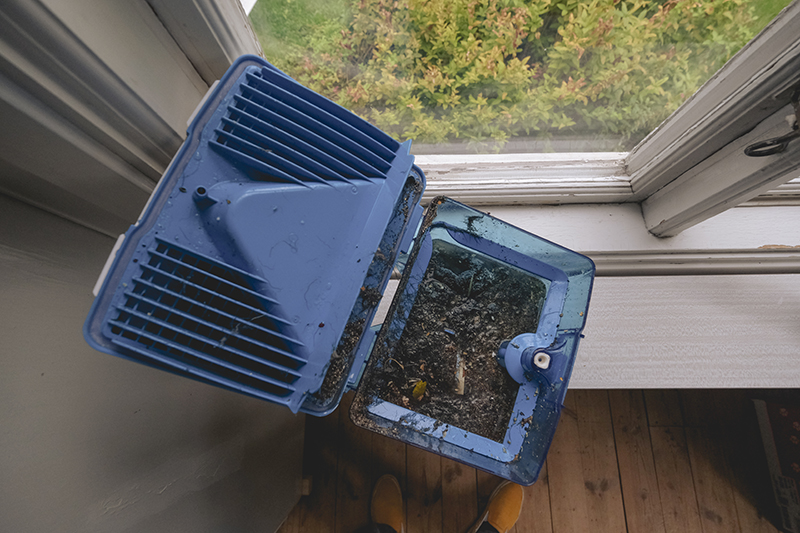 I can assure you, I haven't seen this much dirt since. I regularly visit the floor before I start working and then I have water with some dog hair and some sand or birch seeds. All are still recognizable instead of the gross mass that I shared above.
The cabinet you see in the background in the photo below, I found inside another storage space, cool find!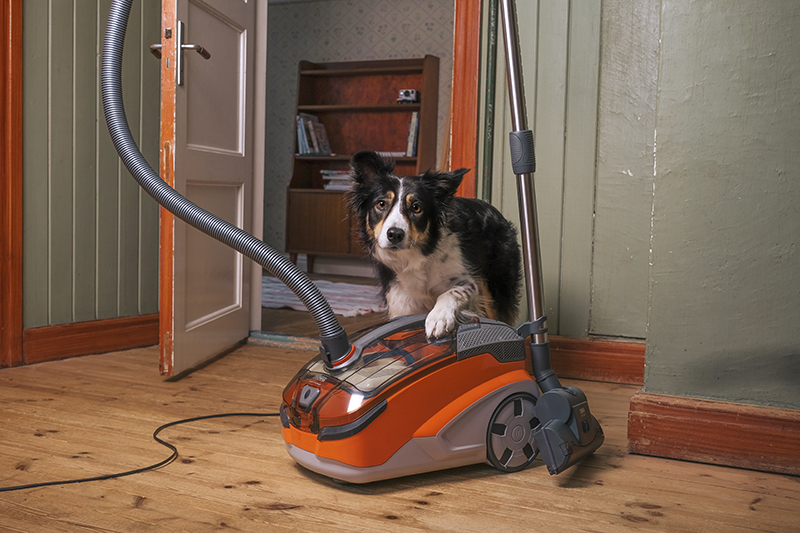 By now, the vacuum cleaner has been in use for about two weeks and is a keeper without a doubt, but like any product, this one also comes with advantages and disadvantages that I would of course like to share with you. After all, the question from Thomas vacuum cleaners was a fair review.
I chose the Aqua + Pet & Family because this model can clean both wet and dry, something that seemed useful for a workshop where the dogs also hang out. In addition to this model, you also have the Cyclone Hybrid Family & Pets and the Boxer vacuum cleaner.

PRO:
-Aqua system that prevents unpleasant odors and captures pollen/mites/fine dust. How many times have I not looked for solutions, but which either entail extra costs (replacing the dust bag more often), are clumsy (sucking up washing powder), or spread chemical odors (vacuum cleaner balls). With three dogs and creative work, a fresh home and/or workplace is a struggle.
– Versatile: you can vacuum both wet and dry.
-8 meters of cord.
-Easy selection of different modes.
-The hose is easy to assemble and disassemble for easy storage, the suction hose is telescopic.
-You can easily flush the dirty water. Of course, I did remove the hairpins, Lego bricks, and other objects.
-Different nozzles for eg tiles, wooden floors, hard-to-reach corners.
CON:
– The vacuum cleaner is quite heavy and not super compact. That is not a problem for me (for now), but if weight and volume are important criteria, then you might want to look at a few alternatives.
– If you *oops* knock the rice over, you won't suck it up in 1-2-3. After all, unless you install the dust bag, you must first fill it with water, place the reservoir in the vacuum cleaner, close the lid, and empty and clean everything afterward. The Thomas Pet & family hybrid has both a dry reservoir and one to fill with water, and is the type that is more ready for hectic family moments than the Aqua version I have.
-If you're kind of old-school like me, you'll need some time to read the manual. Mr. Thomas Aqua is not difficult or unruly, but he requires a little more understanding than simply "put in a dust bag + push the button".
– When you clean wet, you can't add your own/favorite cleaning product, that's a shame. There is also a bottle included with the recommended product.
-Personally, I prefer a cable that you can wind up manually, but that's almost a detail. I'm just clumsy with automatic cord winding.
So, this was my lecture euh review.
Mr. Thomas will continue to be used and tested in the near future, but so far we get along quite well. However, if you have any questions, comments, or experiences, let me know!
Recently I found this old couch in the loppis (second hand) and I'm going to see if Thomas can tackle the stains.