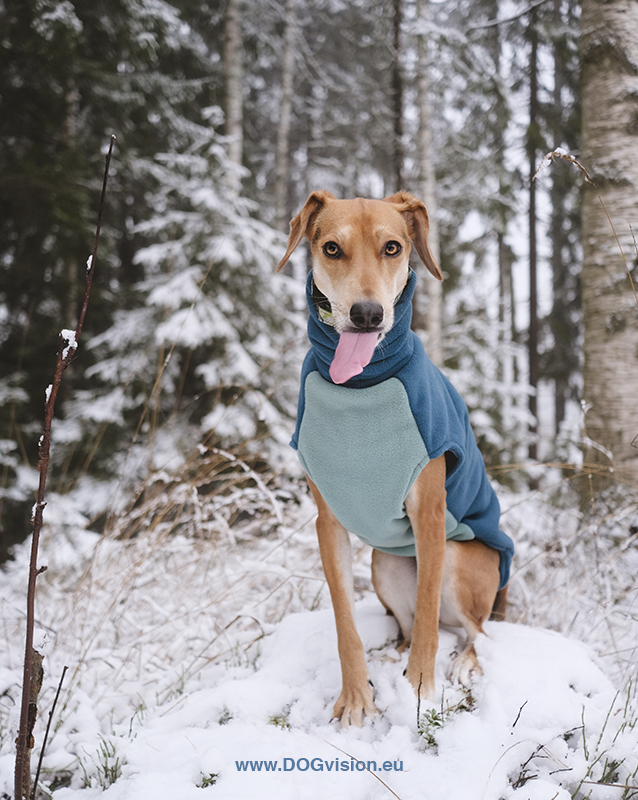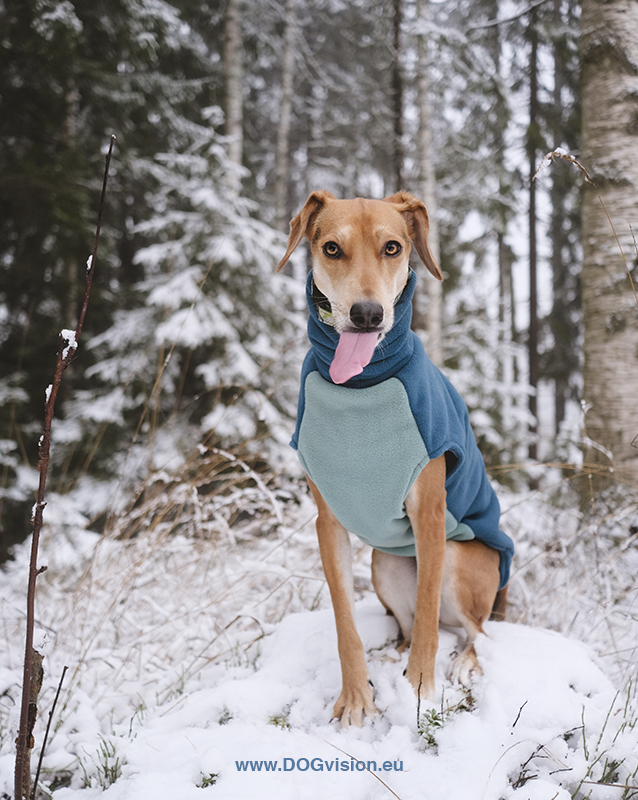 Lizzie, can I have just one second to take a picture?
Meh…: p
I am however pretty proud that, after several tries, I was able to make a wearable sweater for Lizzie. After all, unlike Mogwai and Oona, she does not have a warm coat that can protect her against the cold – she regularly asks us to turn on the sauna, and heat waves are her favourite days of the year. She already has a few outfits, but as an extra layer for the chilly days, she still wore Oona's puppy sweater which was actually a bit too big (especially around her chest).
It was certainly not my first attempt. The first winter I already bought patterns that I tried to adjust. Not easy because she has the proportions of a crane fly. Lapdog neck circumference with a long back and long legs. Her chest circumference is something in between. Those patterns made for a kind of sweater, but rather something for emergencies than for going outside in public :-).
For this sweater, I had to work with a tape measure, cookies (as a reward for standing still for what must have seemed like forever), rulers, and a pencil to build the pattern from scratch. So much math haha!! Because I am a total rookie when it comes to drawing patterns, I had no idea how much extra space I had to provide. The sweater is, therefore, a bit tight, but at the same time that is just as good because now she finally has something that can keep her whole stomach warm – and we can even combine it with the Hurtta extremely warmer on very cold days (we can have up to -25*C).
The sweater is made of thick fleece, 2 layers everywhere.
With this capture, we are again starting a new year full of crazy-funny dog ​​faces! For whom I haven;t shared my wishes before: Happy New Year! May it be a year of prosperity, of wagging tails and sweet slobber kisses, of health and friendship, and hopefully soon hugs instead of zoom sessions. x