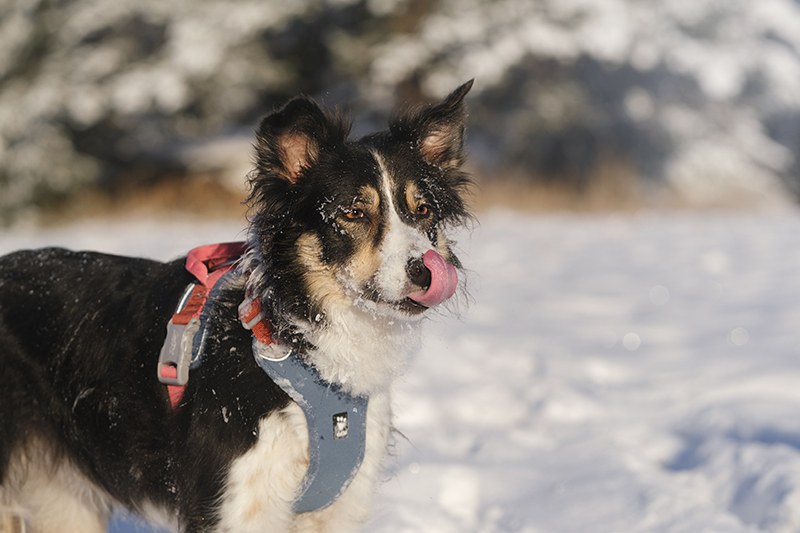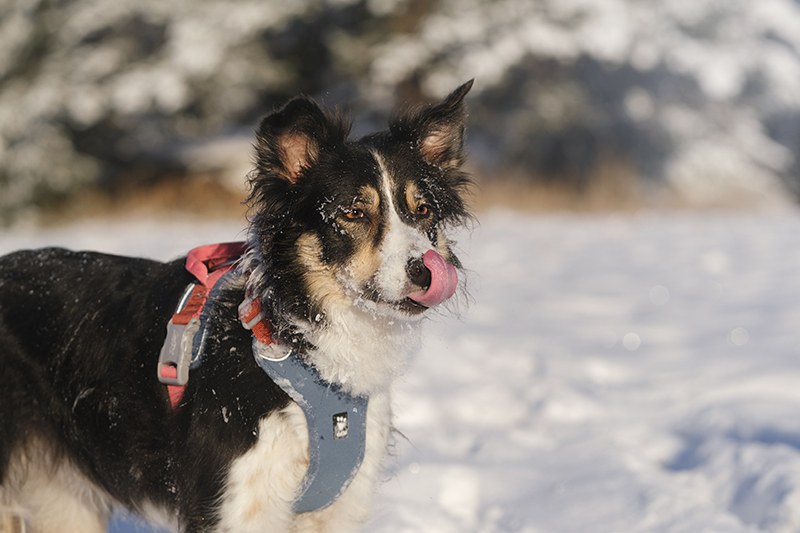 A new year, a new series of funny faces and pink tongues- starting off on this beautiful cold snow day.
You wouldn't believe how happy we are with the lower temperatures now after a rather warm start to the (long) winter months that resulted in stormy weather and slippery roads.
Since we moved in winter 6 years ago, I often look back at our time in Sweden and how we have changed. When we moved, we arrived in jeans and sneakers, and we had almost no experience with real snow that actually reached the ground. And then suddenly, we had to shovel our driveway, heat the house with wood, change tires in time, and order wood in time. I still remember my neighbor laughing out loud when I forgot to change my tires before the first snow and I got stuck on my other neighbor's driveway. By now, we spot some frost and like a real pro, Joeri gets his gear out to effortlessly switch summer tires for spikes.
We're probably lucky that we got to learn how to survive some dark and cold winters before we adopted Lizzie- a dog with basically zero natural defense against any cold or wet weather. I have to admit, she might not be the very best fit for this climate, but luckily there are some excellent solutions and with some coats and sweaters, she's as happy as the other two when it starts snowing- perhaps because that means that we use the sauna more often 🙂 (Lizzie has her own 'sauna' button to get in).