#TongueOutTuesday (03), when the sun comes out.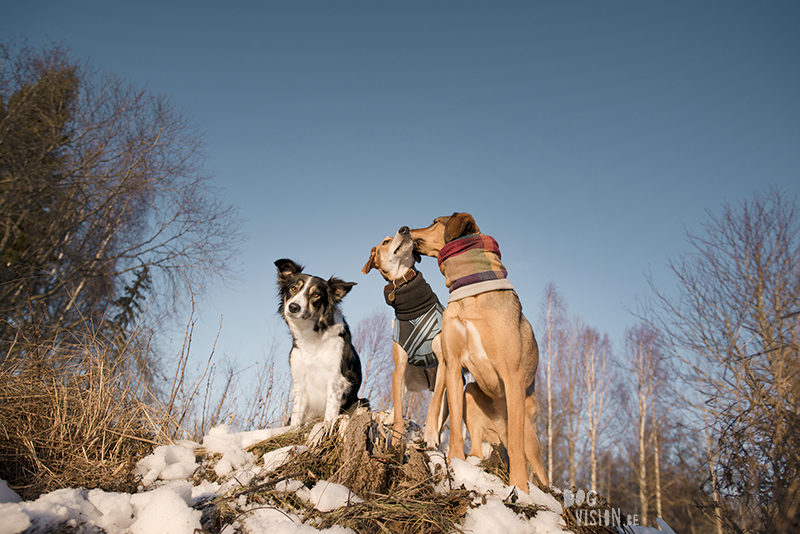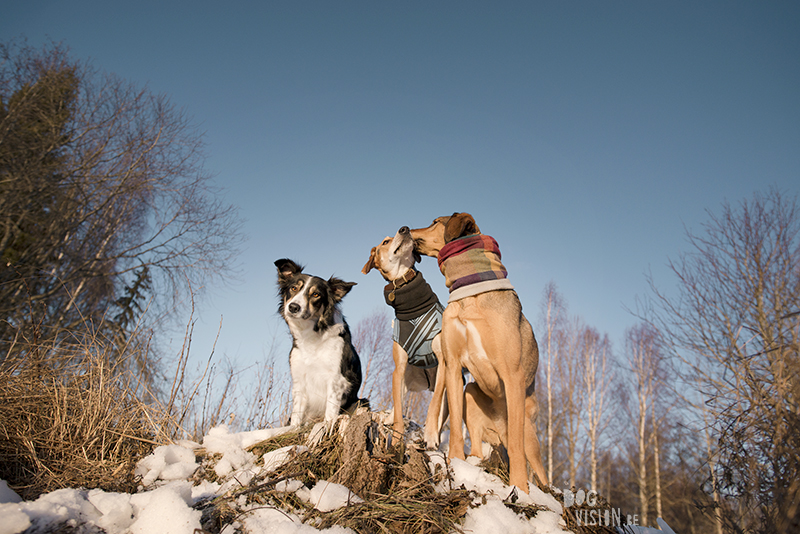 We got up with the first light, packed lunch and freshly baked fika and drove with the dogs to one of the forests close by. Finding a good spot for the car wasn't easy. Not that there were other people but what happens after the snow is, of course, big trucks scraping the surface so cars can drive. As a result, big piles of snow get parked on the sides of the road, sometimes even blocking unused side paths. So we parked as much to the side of the road as possible, jumped out into the snow and chose a path where since the fresh snow only some small animals had passed by– I even spotted a tiny mouse walking on the snow, leaving tiny footprints!
It's magical, isn't it, that fresh snow.
And yeah, with 3 dogs, it doesn't look that fresh and untouched for long 🙂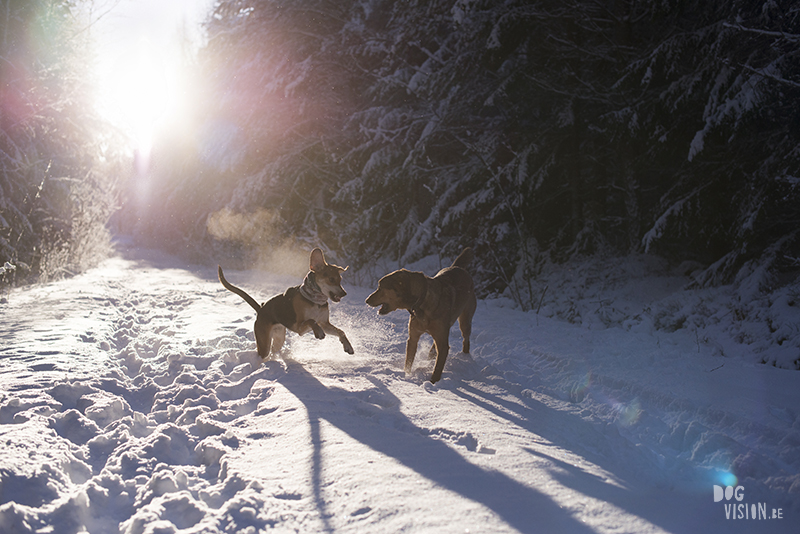 It might be hard to see but in the picture below, you can see the difference in the bush where it was after the snow (like cotton plants) or after my dogs passing by while playing… 🙂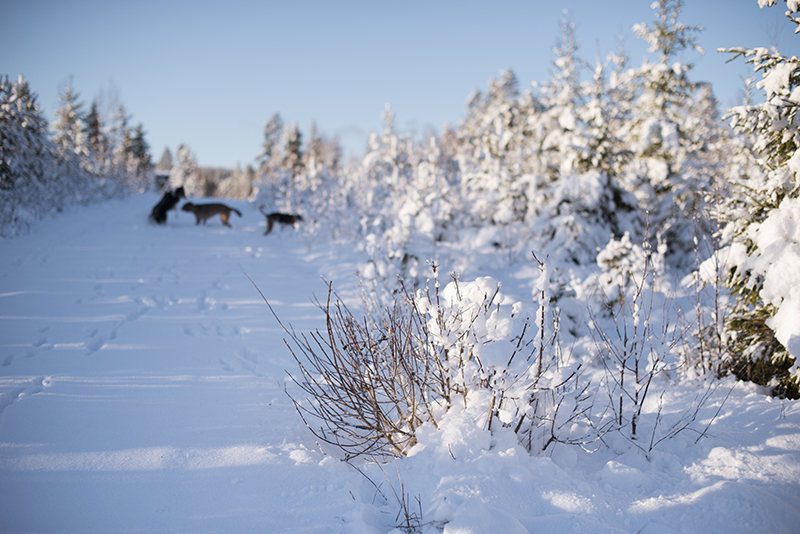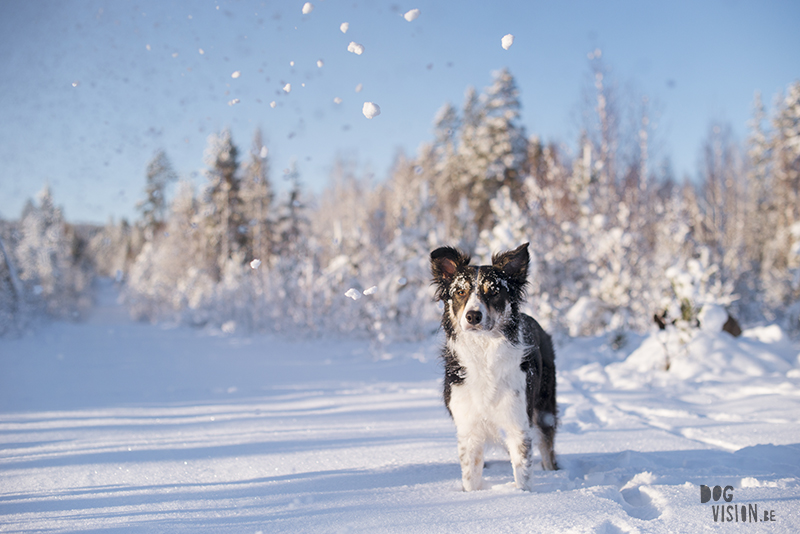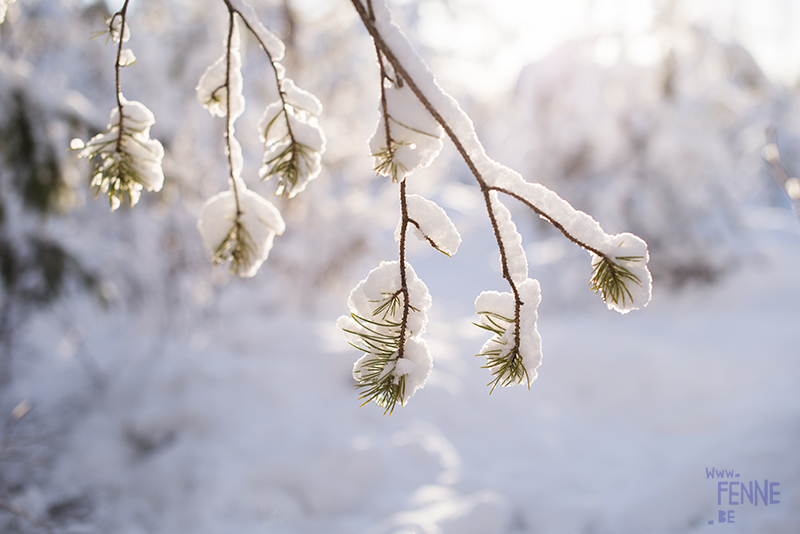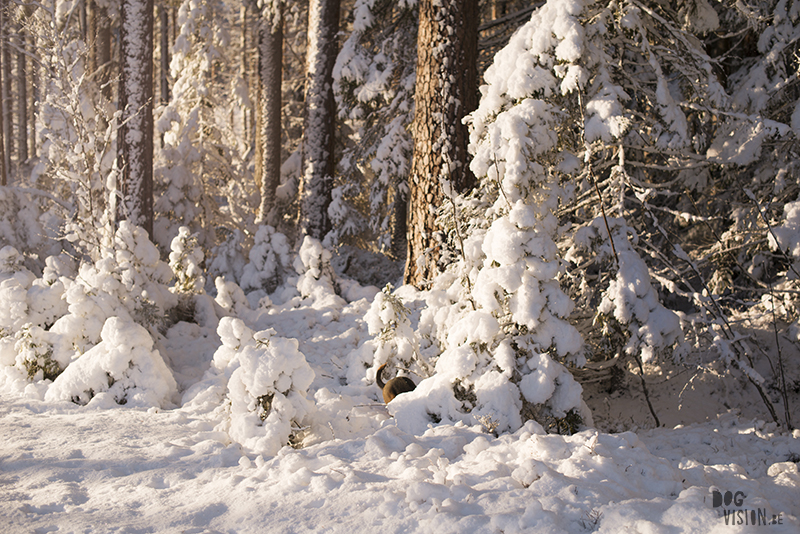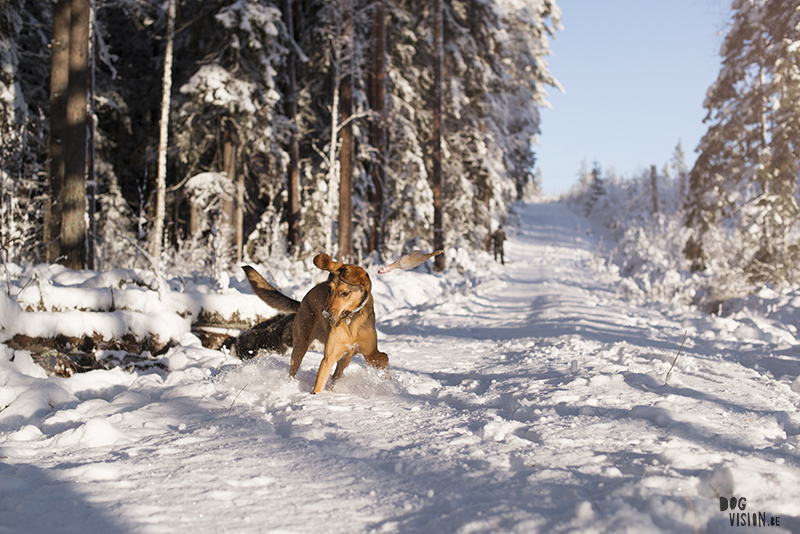 Oona was obsessed with this plastic chicken. She would steal it from Lizzie to show Mogwai and then take off into the woods hiding it. Mogwai then waits, or pretend to not see it, Oona casually walks away in the hope that Mogwai will look for it,… and once Mo gets close, Oona will quickly retrieve it and run with it. Of course, after a while, we got worried because we couldn't find it anymore but Oona knew precisely where it was hidden.
This way of playing reminds me so much of Ravasz. He wasn't that interested in playing with toys in itself, but whenever he could play games like this, he would thrive.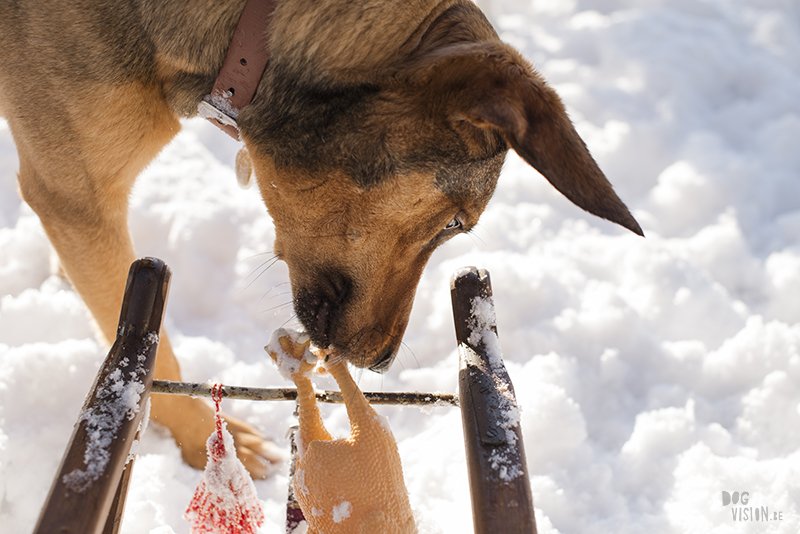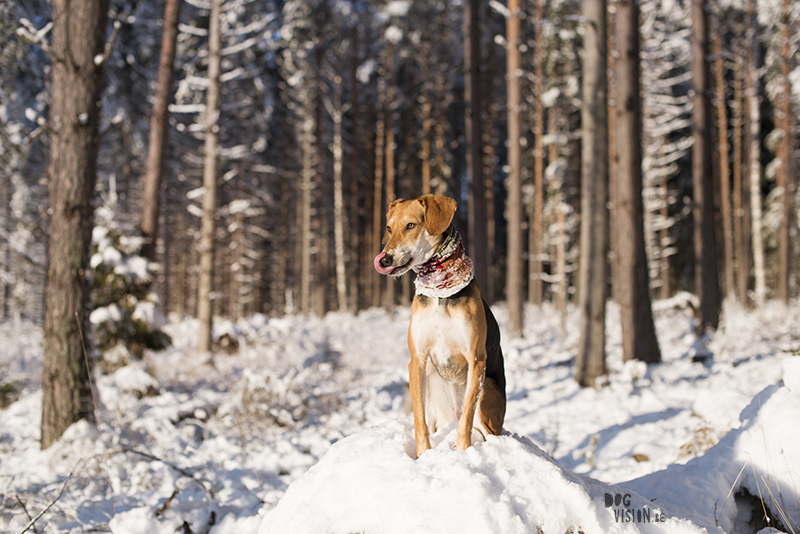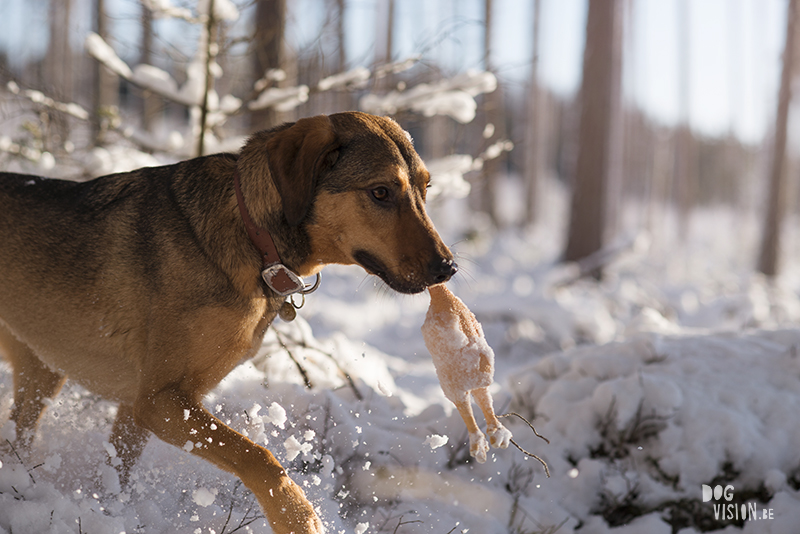 A lot of staring is involved. And pretending not to be interested.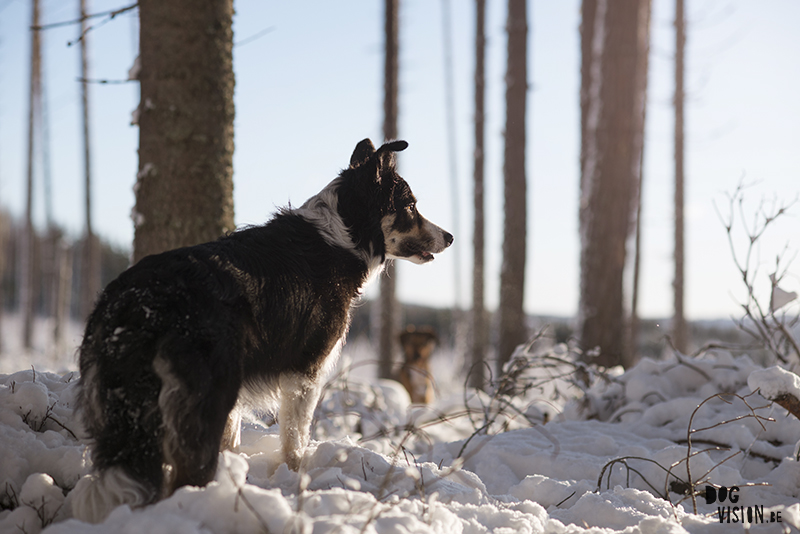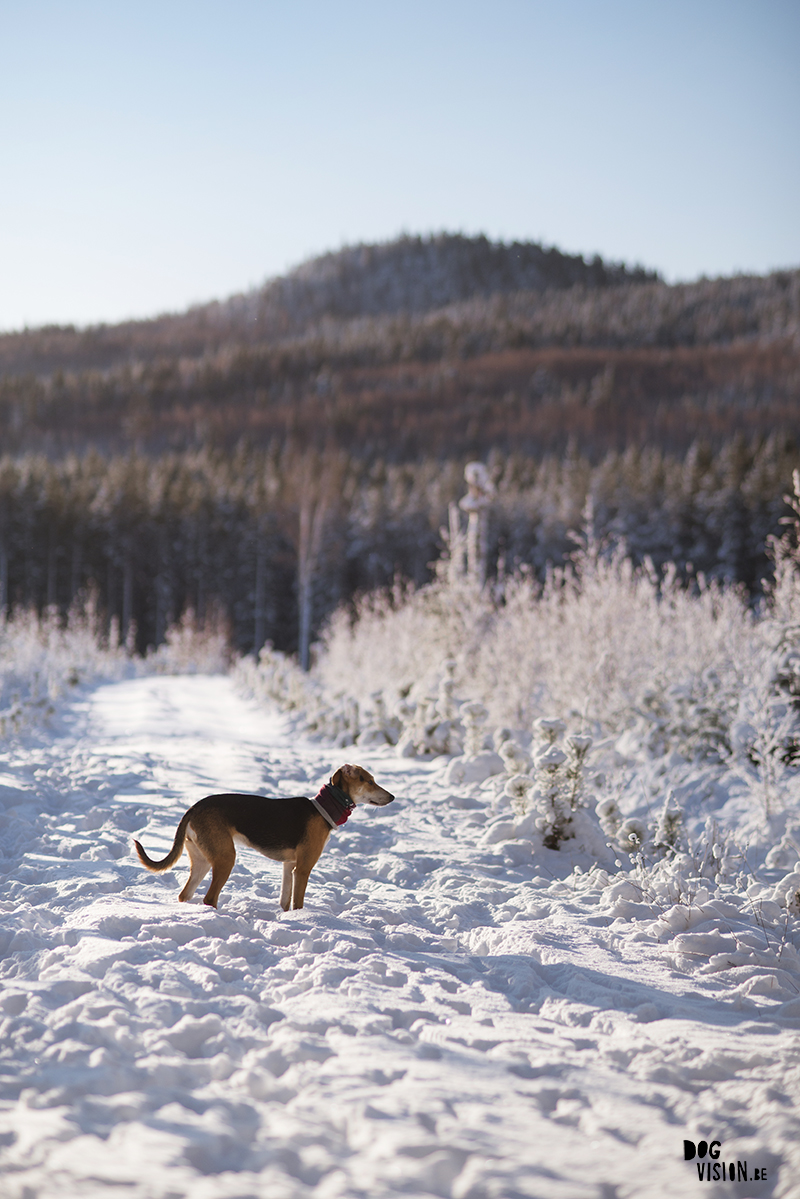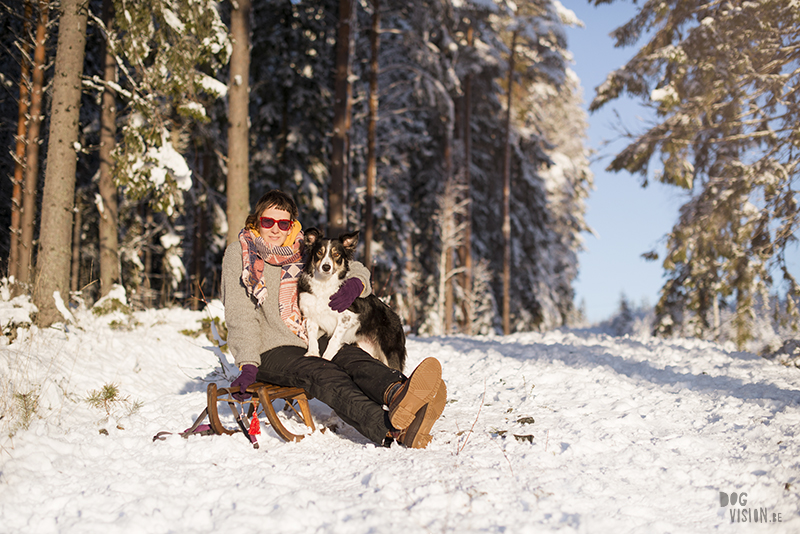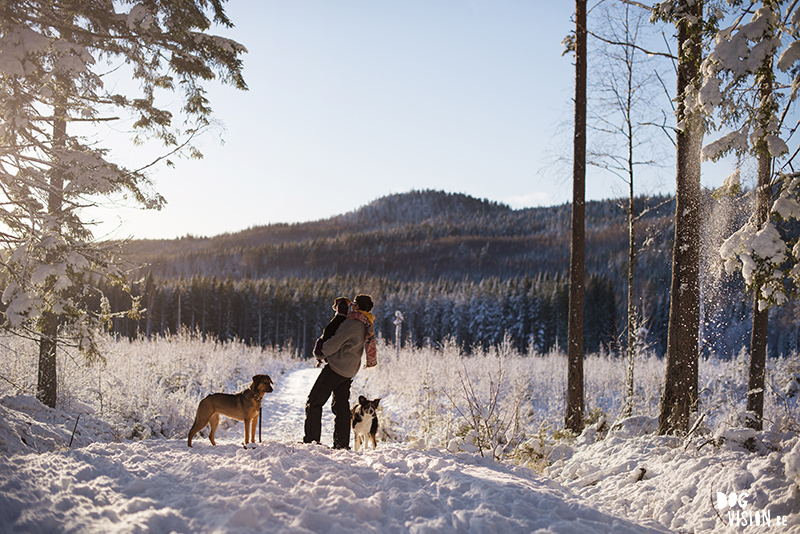 The light in Sweden vs Belgium:
Sunrise Belgium: 08h38
Sunset Belgium: 17h02
Sunrise Sweden: 08h44
Sunset Sweden: 15h26
Have a great week and see you later!
X