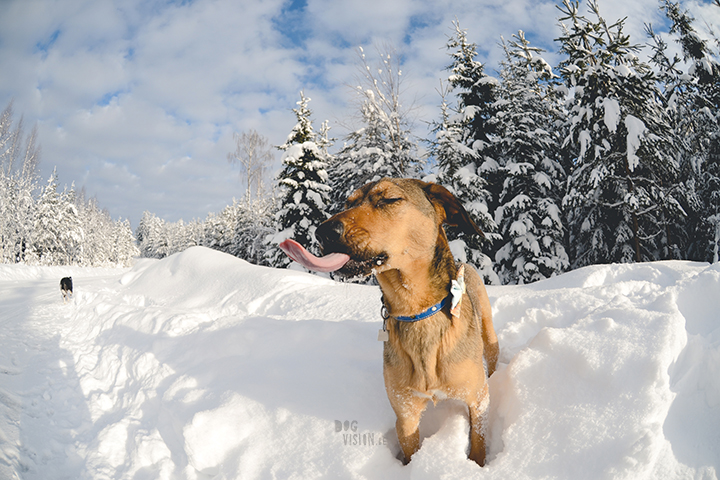 We made it a habit to go for a good walk every single day. Through the cold and snow, just to see some light and get some fresh air. From last week there is one hike that was kinda special. Or at least it felt magical to me. We found, somewhere on a deserted path in the woods, a waterfall whose splashing water made beautiful shapes in ice. I could stand there and watch the ice all day if it wasn't so cold :-). If you want to see the full series, check Fenne.be)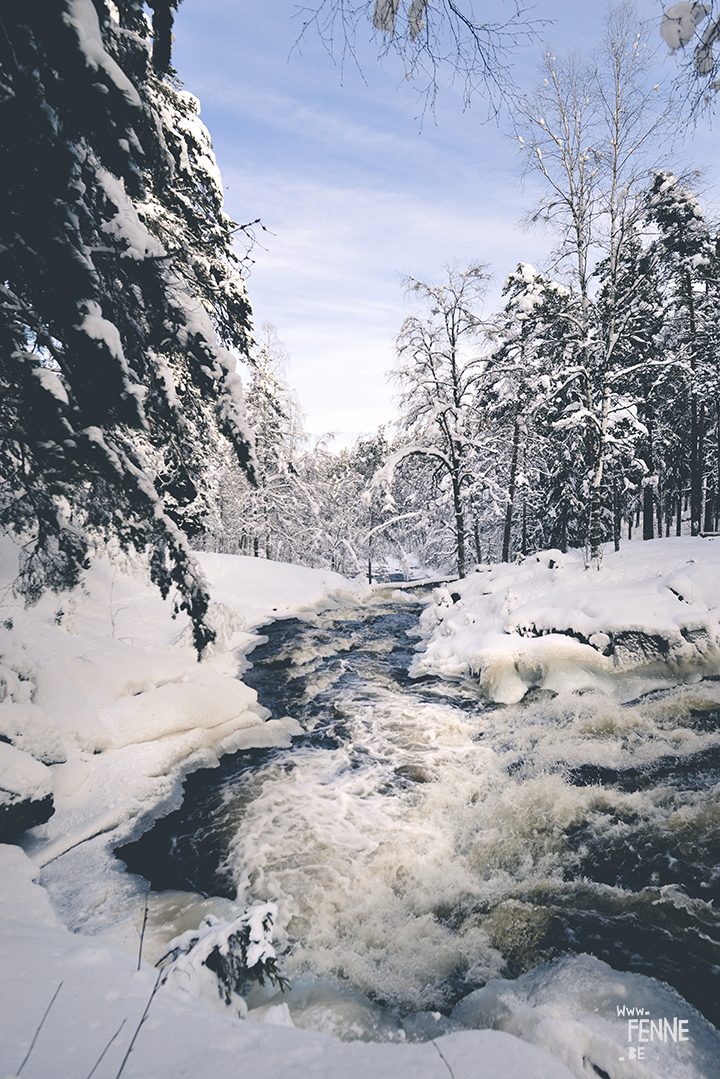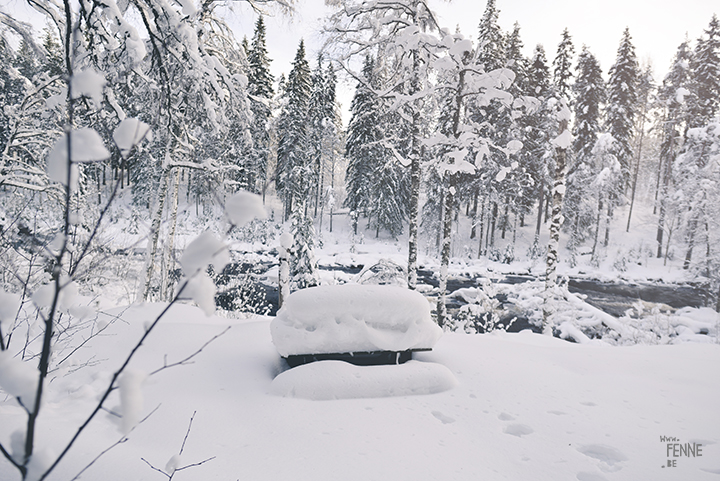 There was a hut and a picnic table, but the weather gods thought they should sabotage every attempt for a lunch there. Just perfect, because there was no one who could notice that I was walking around in the snow with wet trousers ? (yup, forgot to put on ski pants and still wanted to take pictures.)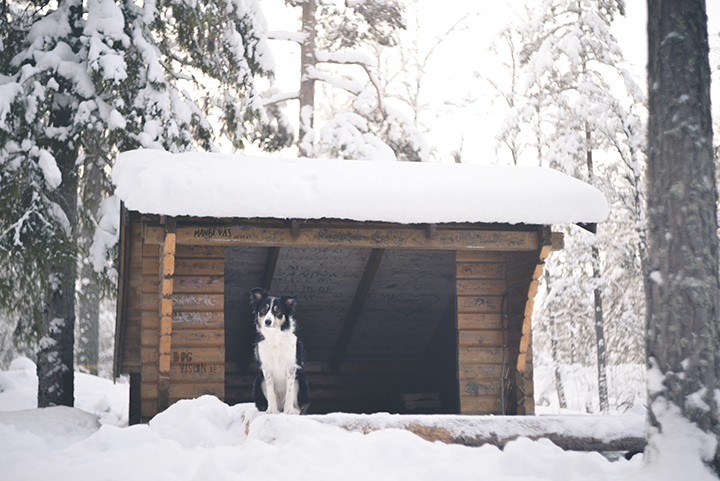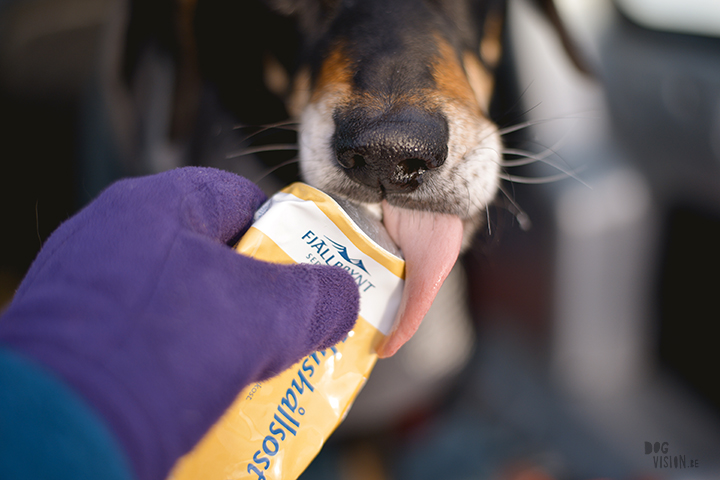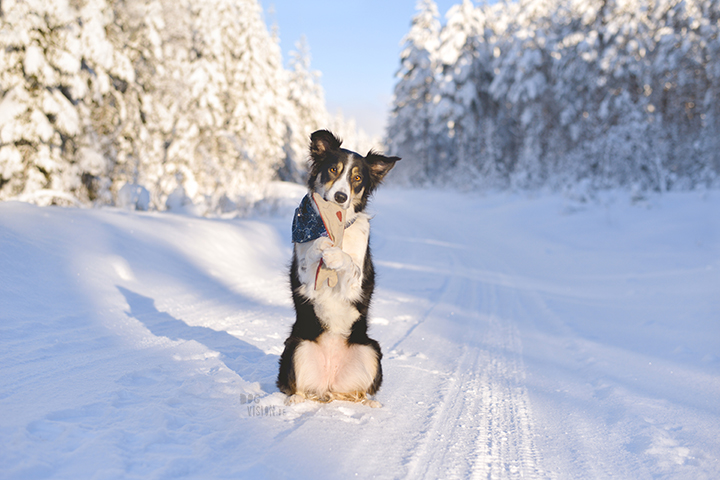 This toy is from Betty Woof, and it's a handmade hemp toy. We have 4 and this is my personal favorite ?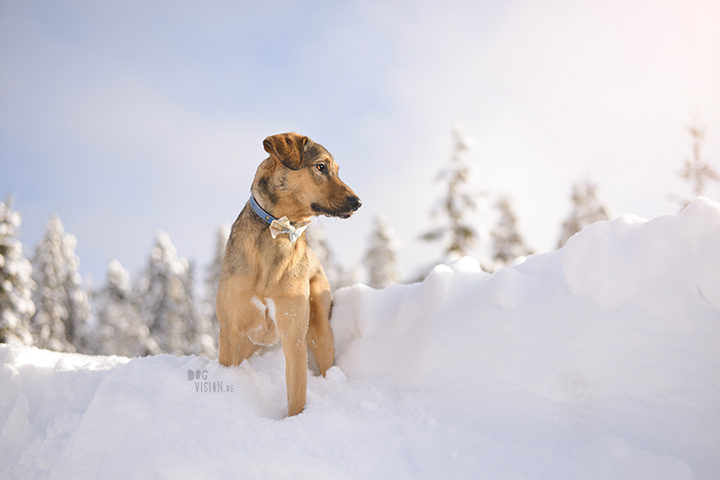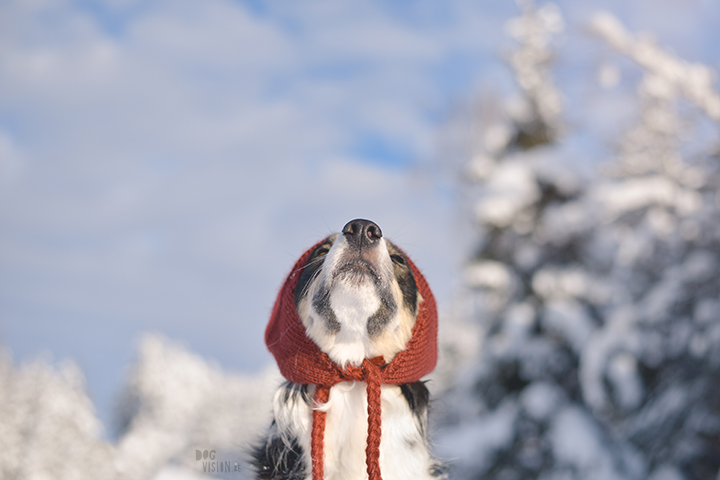 (Mo is on a strike. Because Border Collies don't wear silly hats…)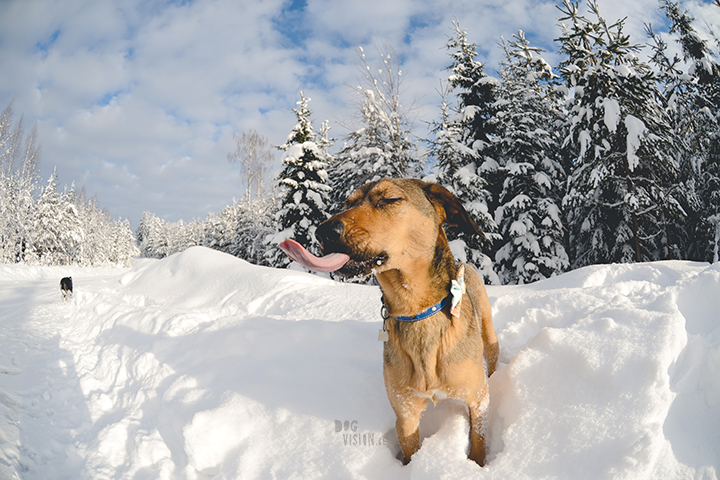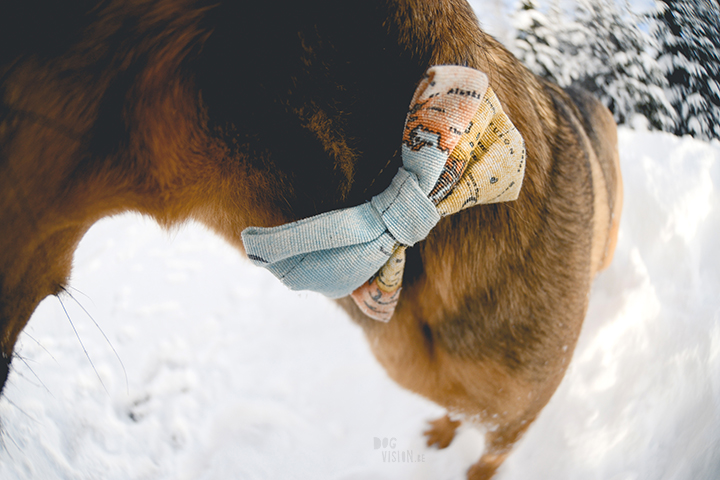 And the mistress of dirty looks? Mogwai!
But Oona couldn't care less ?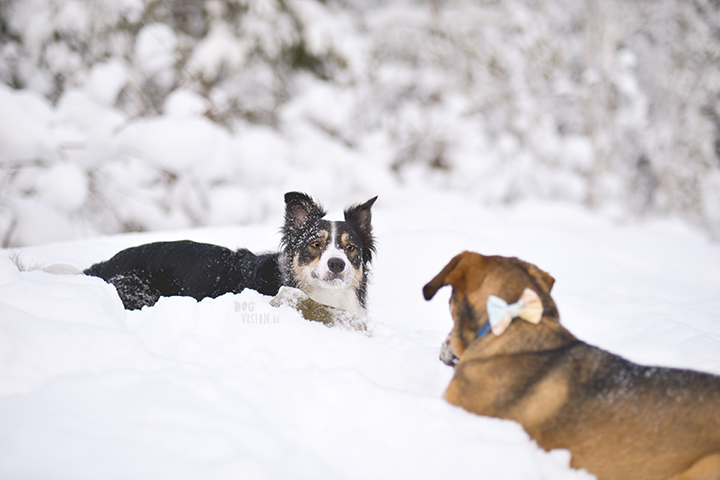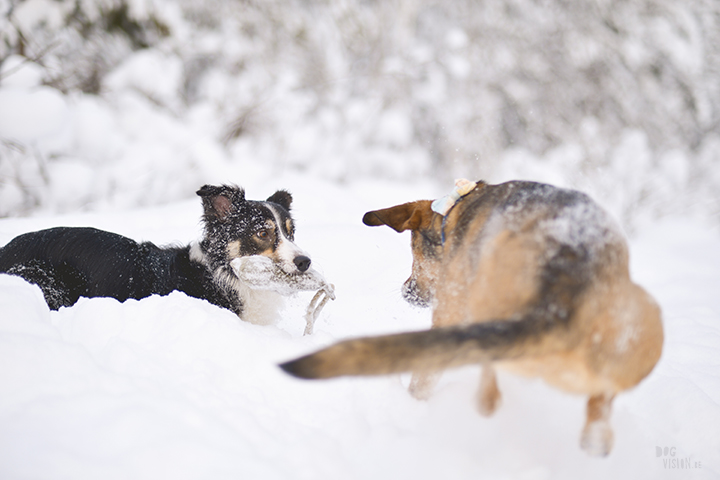 I briefly announced it on Monday although I doubted if I would tell you. Perhaps, I was considering, I could just try it for myself and see what would happen. But it is a challenge. A big fat challenge. And now you know it too 🙂
What is going on? From February 14th until April 1st I will participate in the 40-day blogging challenge together with a whole bunch of other Belgian bloggers. Also provided: 6 skip days to occasionally stretch or rest those fingers, I think.
So this is the perfect opportunity to send me a message if you are missing something on the blog, have a topic you would like to see covered here (or want to see photographed) or if you want to encourage me with virtual confetti, bells and whistles. An extra load of encouragement-chocolate is of course very welcome (because coffee is not my thing). Extra plus points if you send me a picture or a video of an encouragement dance (…ok, it can also be your dog).
All craziness on a frozen stick (I decided to have a complete idiot literal translation of this Dutch expression), the plans are released, the news is known. There is no way back and now I have to make sure to collect enough letters and photographs to write a blog post every day!
(The 40 blog posts will be divided between this blog and Fenne.be)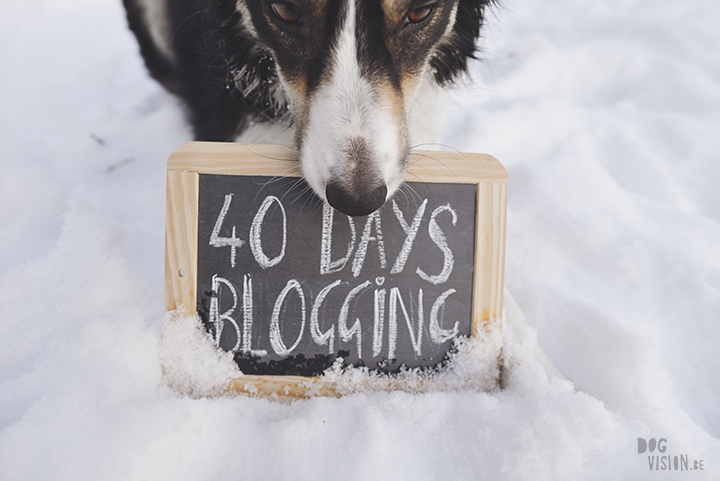 And in the meantime, it's still snowing here, even though the real cold weather is traveling north again. Almost every day we have to clean the paths again that we created in the snow.  One to get to the house, one to the back door, one to Ravasz his favorite tree, one to the snow labyrinth,… But it's fun and good for the body!
I just realized that the beginning of spring is not that far away, at least in theory as we don't see a single sign of spring yet (except spring collections in the shop). Winter is so persistently present that it looks like it will never be summer again.
I noticed that by now the sun comes up earlier in Sweden than in Belgium.
Sweden: 7h42
Belgium: 7h59
But in total, we still have fewer hours of daylight.
Sunset:
Sweden: 16h43 (that's already 2h extra light since December)
Belgium: 17h54
Somewhere in the next weeks/months, Sweden will catch up with the hours of light and days will continue to stretch to mid-summer. It's going fast. If I remember correctly, in Lapland there will be no sunset from April 19 until the new autumn arrives in August!