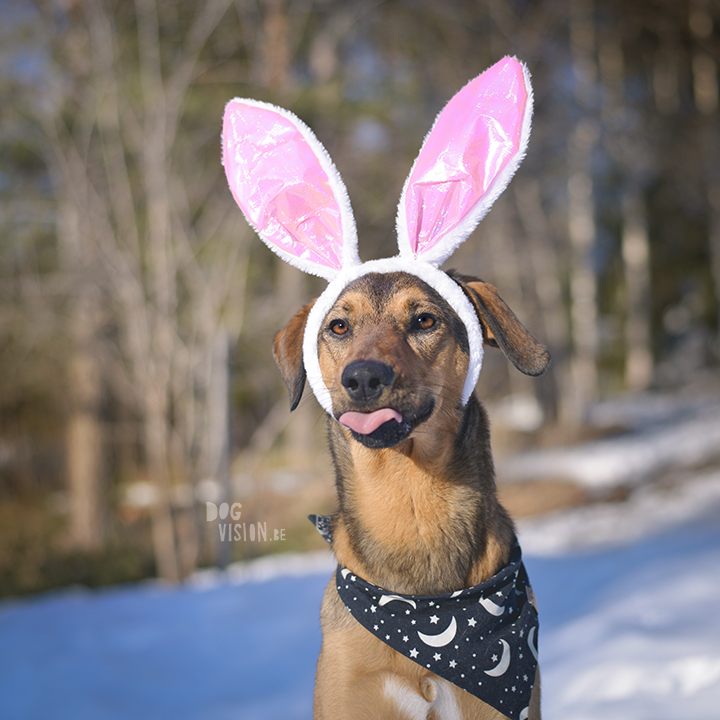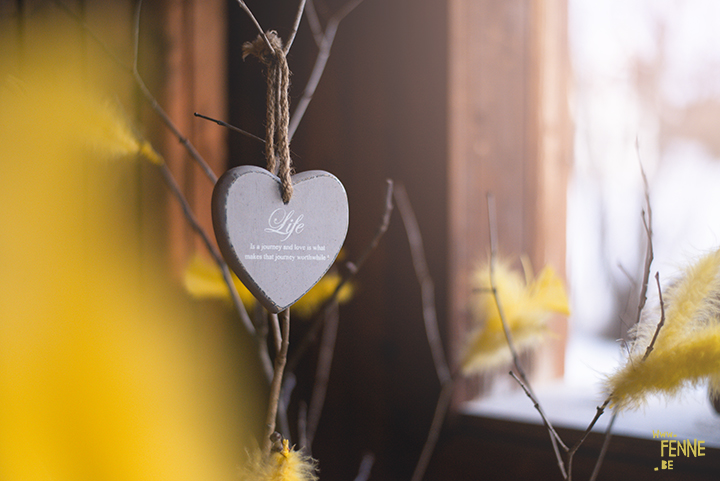 First of all: Happy Easter!
Here in Sweden, they don't have adventurous Easter bells as we know them in Belgium and the Netherlands. You know, just before Easter, they take off and fly to Rome to return with delicious chocolate Easter eggs. But not the Swedish church bells. They simply remain calm in their natural habitat, practicing 'lagom'. We were very lucky that the Dutch bells flew all the way to Dalarna! – they brought us a Snuffelbox for the dogs which made them go hoppy-di-hop. Mogwai immediately picked out the toys and Ravasz and Oona went for the sweets. None of the 3 felt like wearing the pink rabbit ears, therefore Oona was drawn as a volunteer 🙂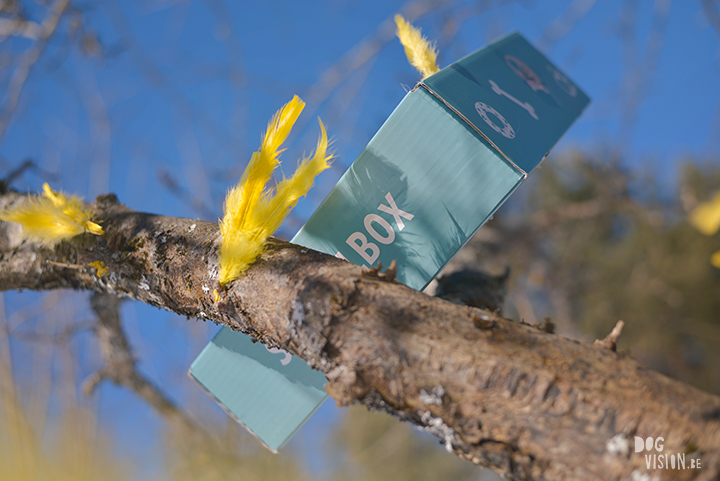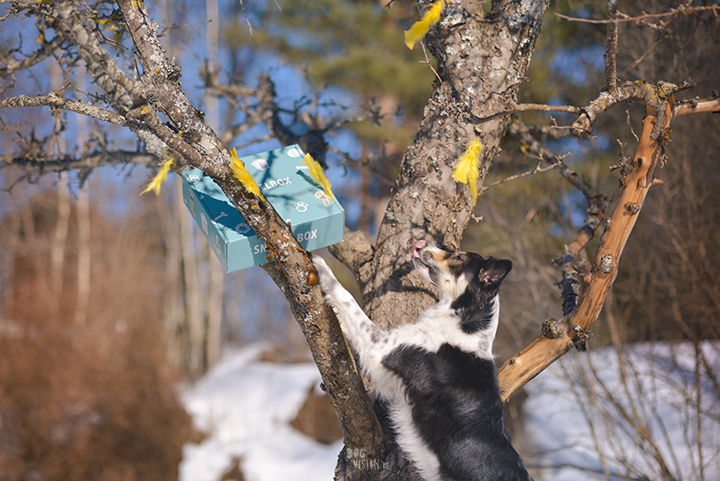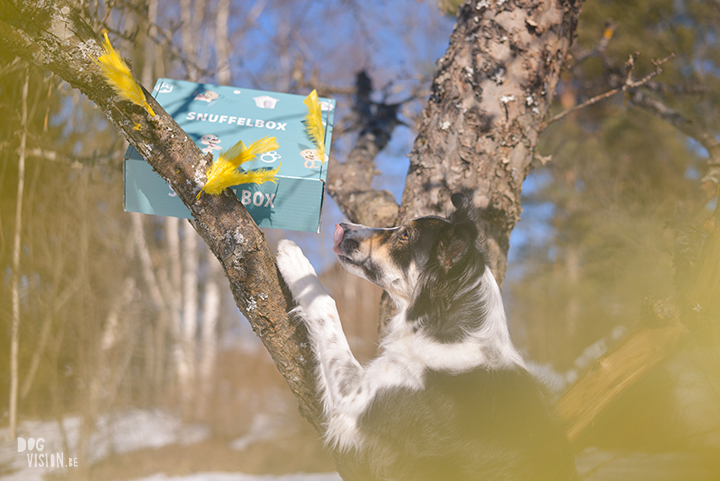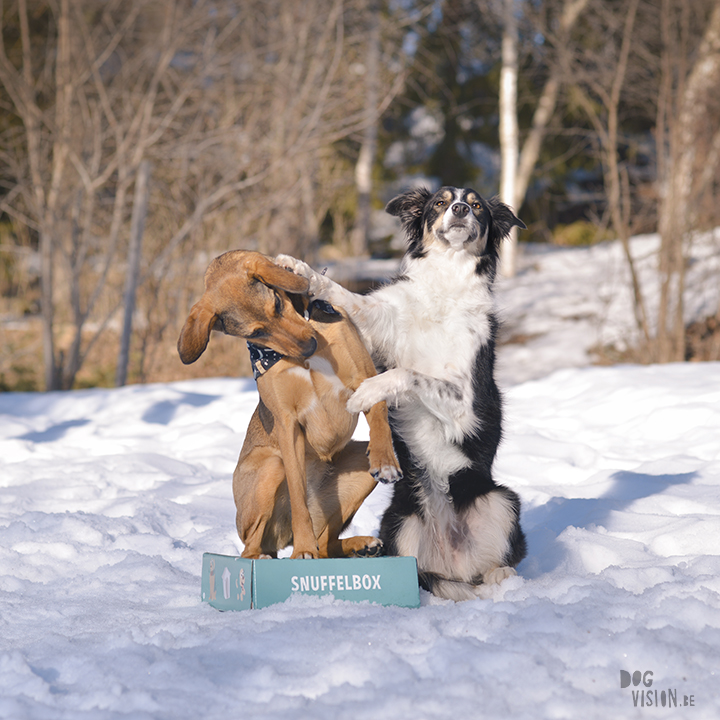 – Actually, I wanted to make a beautiful, sweet picture of my two happy dogs, but this was so much more fun! And of course Ravasz can also share in all the goodies, but at his age, he no longer has to work for it. I can't/won't expect him to be standing or sitting still in the snow.
Oona, keeping it cool 🙂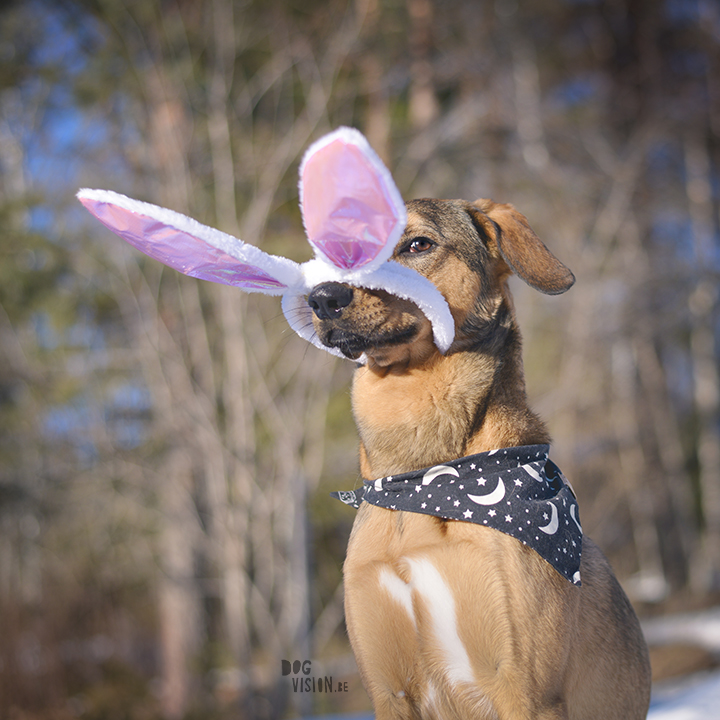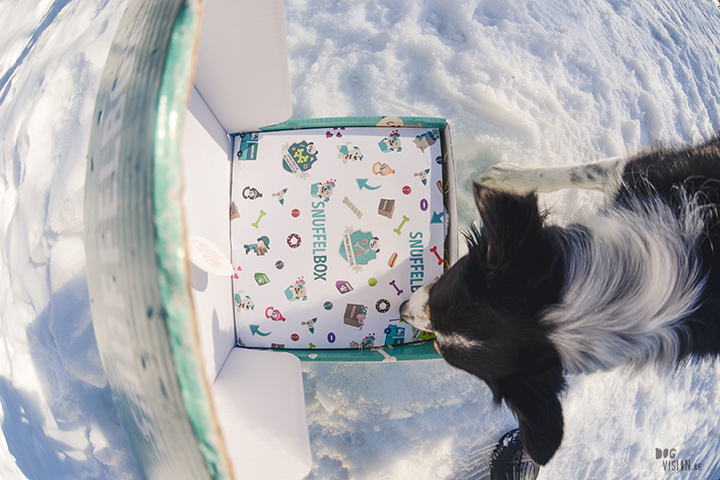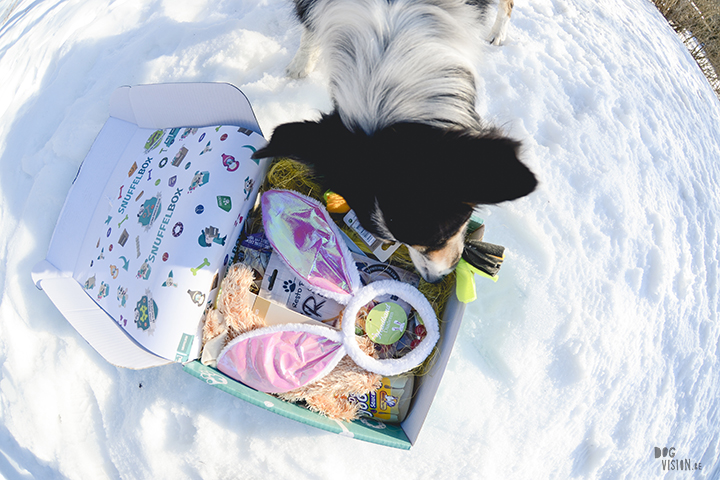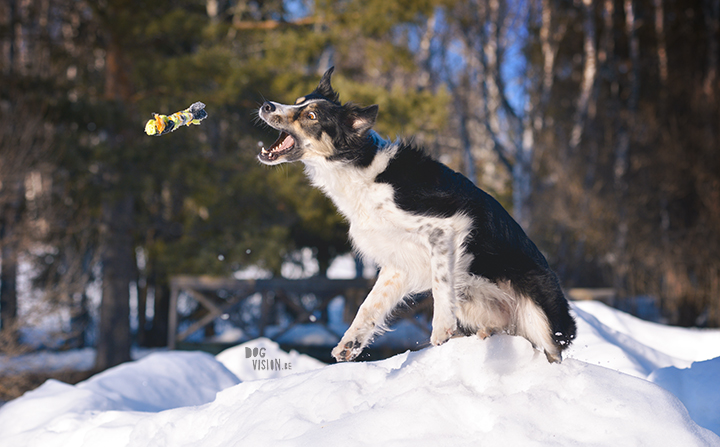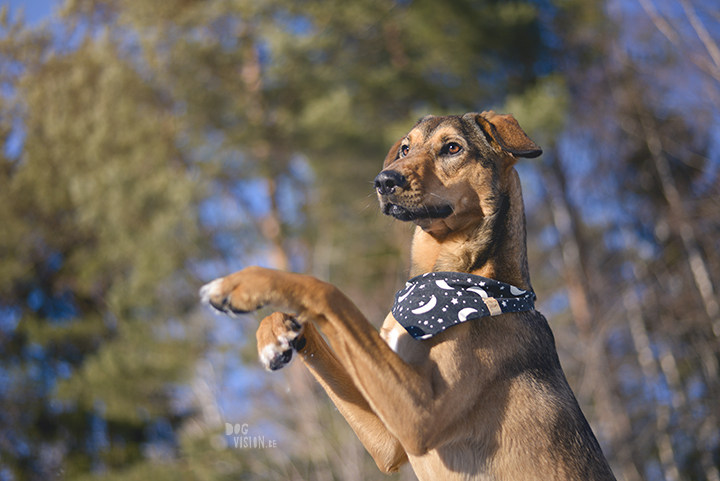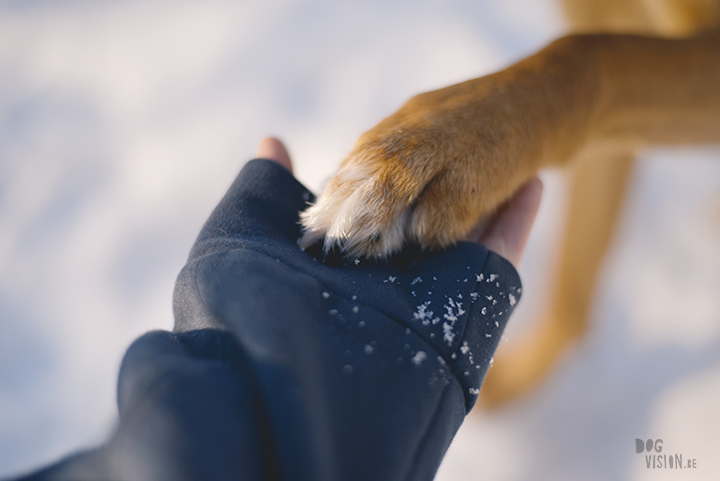 With this beautiful, sunny spring weather, we decided to go for another training in Stockholm. Easter and Spring also means: tourists, whining children and a hint of chaos. It still feels a bit weird that we are only half tourists. 'My' city will be forever Antwerp, but Stockholm gets the honorable second place. When we leave our snowshoes at home, we blend in perfectly. Or maybe it's because of the dogs who stroll around playing urban-cool 🙂
A big change in small things was without any doubt Oona's  improvement of focus and trust and I can't even explain how happy I'm for that. Only a bus that stopped right beside her made her jump to the side, straight to a metal lid of a basement which made a lot of noise and made her jump even higher. But she recovered quickly, looked anxiously at the passing bus and then decided that drooling for my cookies was way more interesting. YES!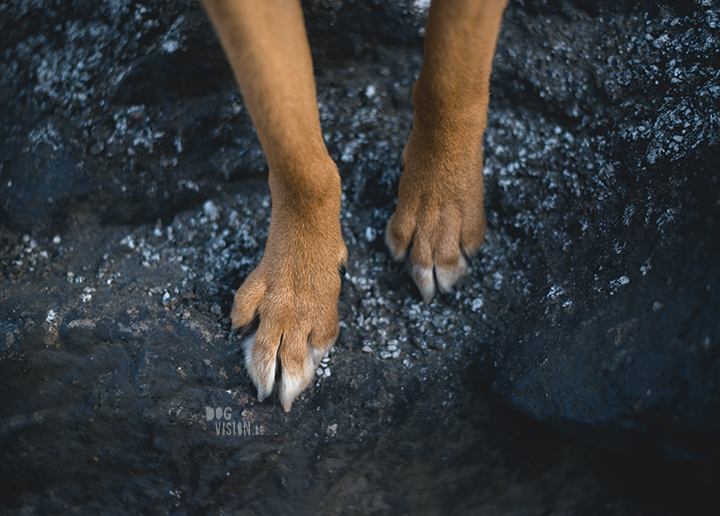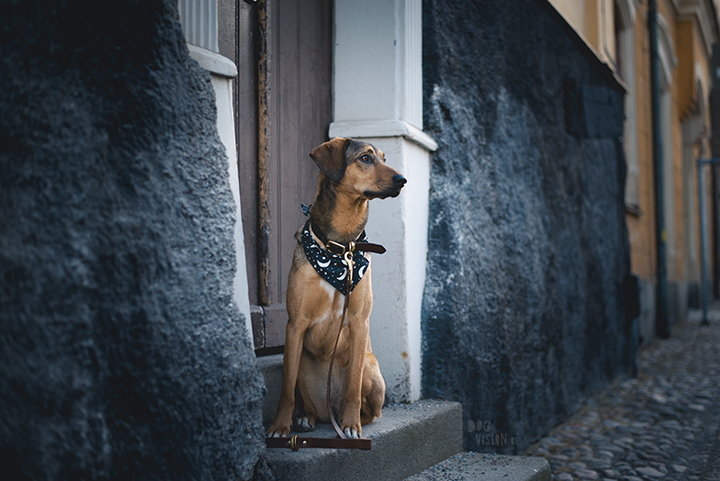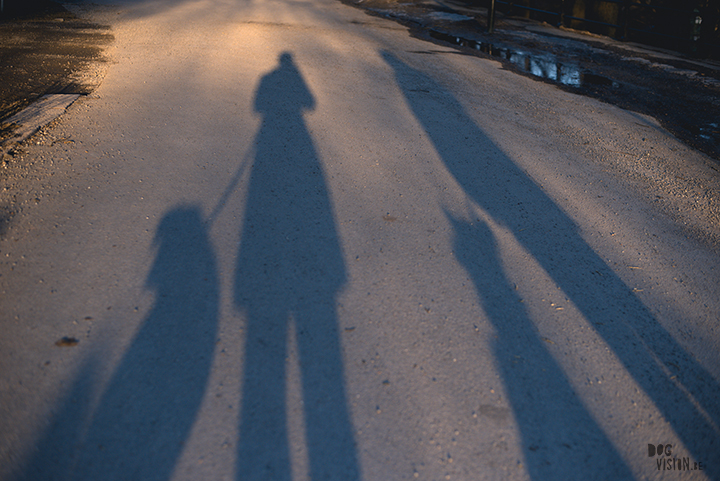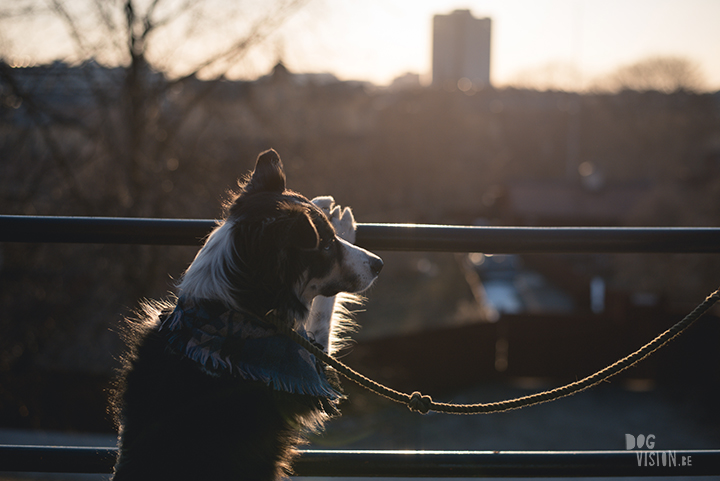 Actually, our plan was to focus on Gamla Stan, the oldest and most charming part of the city, where small cobble paths linger around old buildings. I am always looking for the beautiful windows, the colors and the magnificent details. Was it the sun that did not reach the street stones, the many tourists or the chilly air that drove us away, I do not know. Something drove us out of the old city, back to our favorite part Södermalm where I spotted the first buds of this new year.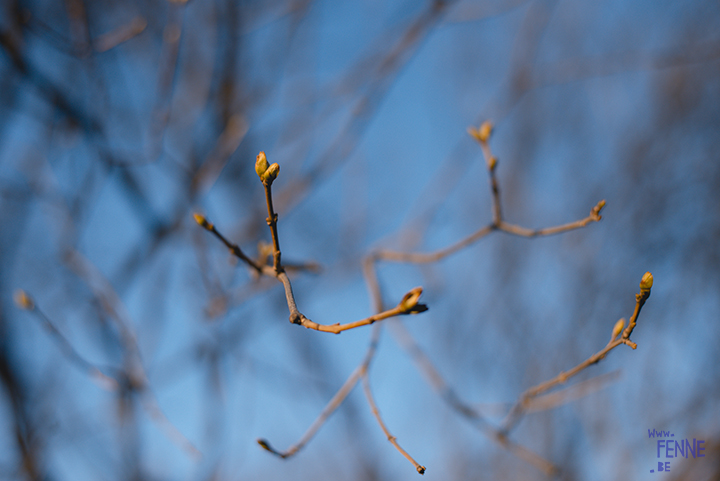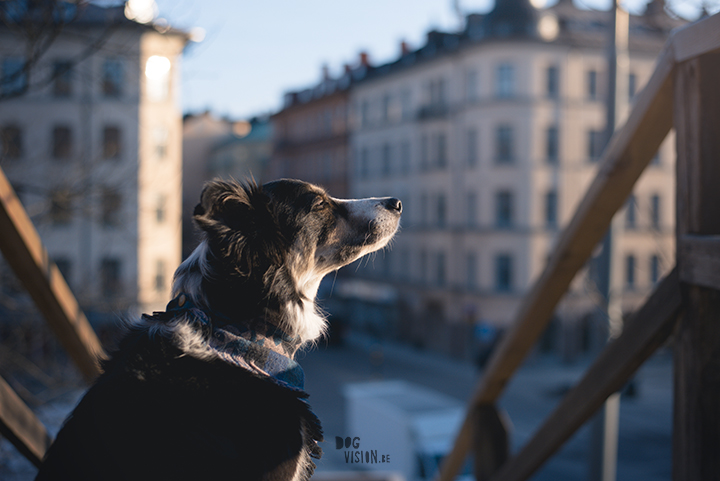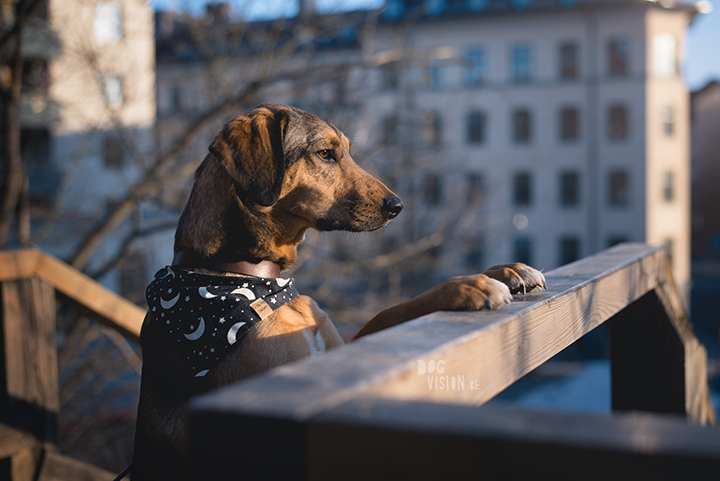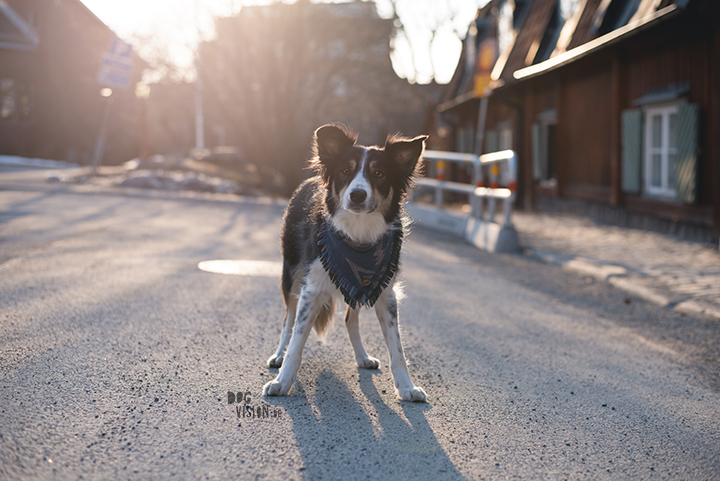 Can you guess whose hair was captured in this dog hair pendant? (it's one of my dogs)