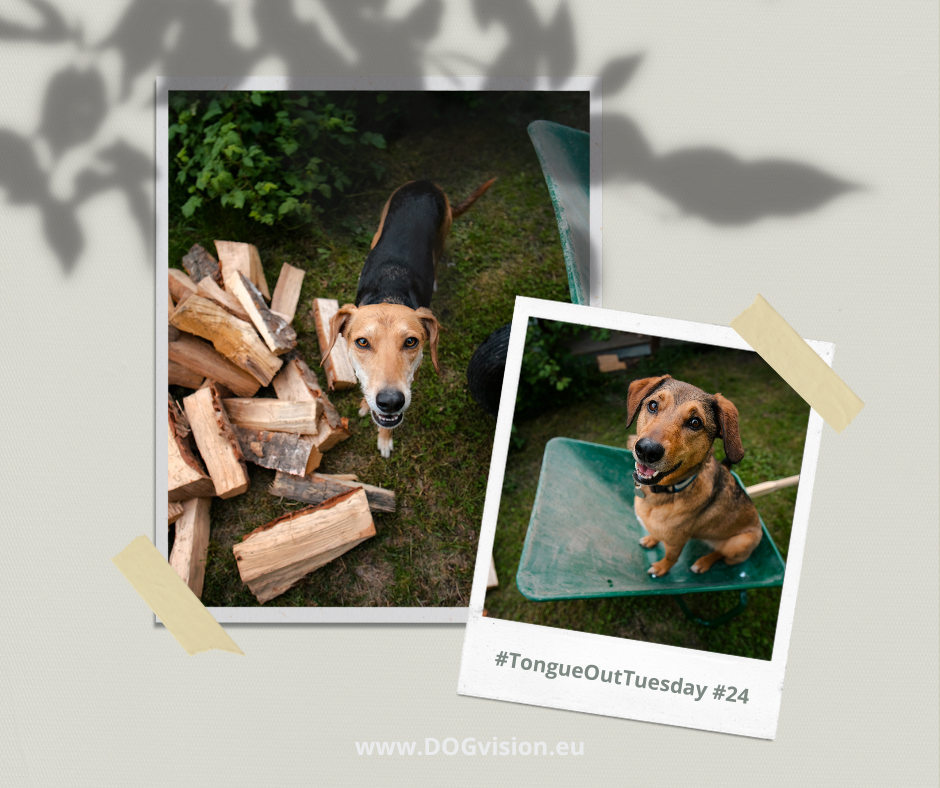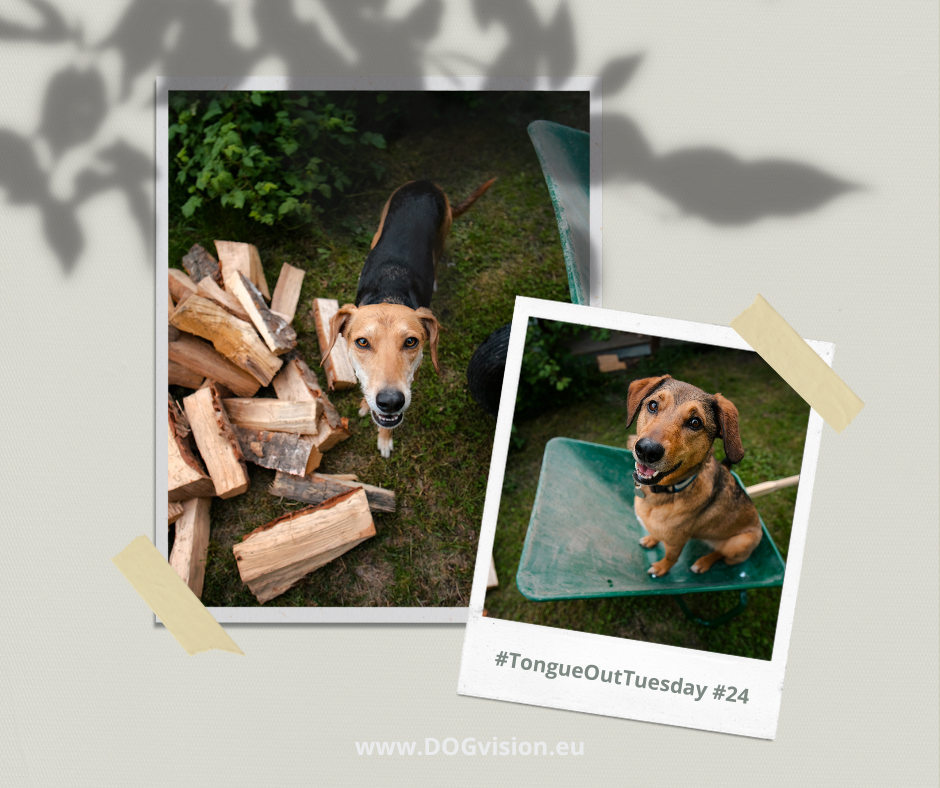 Being lucky is of course great fun, but every now and then it also results in a mountain (literally) extra work. Shortly after the winter, we ordered 25m³ of wet wood, which we then dry in the woodshed during the summer to be able to use it during the winter.
Earlier this week the time had come and the company came to deliver the wood. However, due to a mistake, we got 25m³ of dry wood, instead of wet wood. A nice stroke of luck!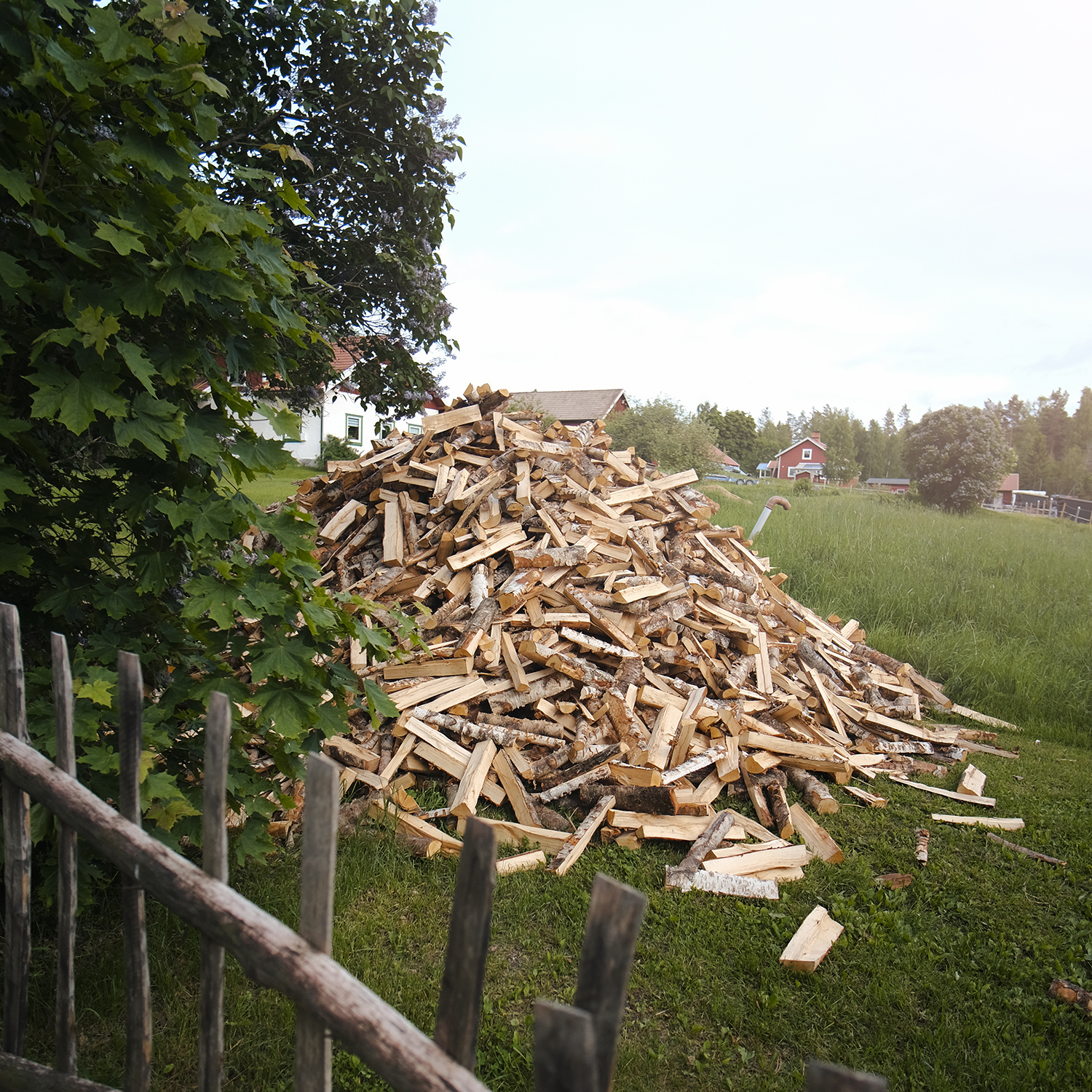 The first year we lived here, we had no experience with wood, so we just threw that mountain of logs in our shed in a pile. That saves a lot of work during the summer but is a lot of trouble during the winter – or if you have more wood than space like now- unless you make neat piles.
I don't have the patience for it, but Joeri manages to bring order to our wood shed every summer with a clear sorting of dry/wet wood, beautiful piles that do not fall over, and a separate container for woodchips and bark that we use to light the fire.
Because we sometimes get the question why we burn wood during the winter: our heating works partly on wood, partly on electricity. Wood is cheaper, especially if you place a large order for wet wood, but during the coldest months, we use electricity so that the house does not cool down too much at night, for example. We don't have gas as an option here, so if we were to go for a new system, it would be 'bergvärme' – but they also need extra electricity during the winter months.
What we quickly learned in the first few years is that good preparation for winter starts during spring, no matter how much you want to leave the cold behind. Ordering wood, repairing facades, refurbishing paint, fixing driveways,… Winter is unrelenting in all its beauty.
The advantage is that we have a much shorter grass mowing season and there is hardly any work outside in the winter – other than taking wood to the burner and clearing snow.
For the doggies, the whole woodpile is super exciting and fascinating of course. It smells so good and everywhere they find little pieces to steal in an attempt to entertain us a little more 🙂.
By the way, it was shortly after this last photo that Lizzie had to take a bath because she had rolled in something dirty while out for a walk. Dirty smelly dog!!