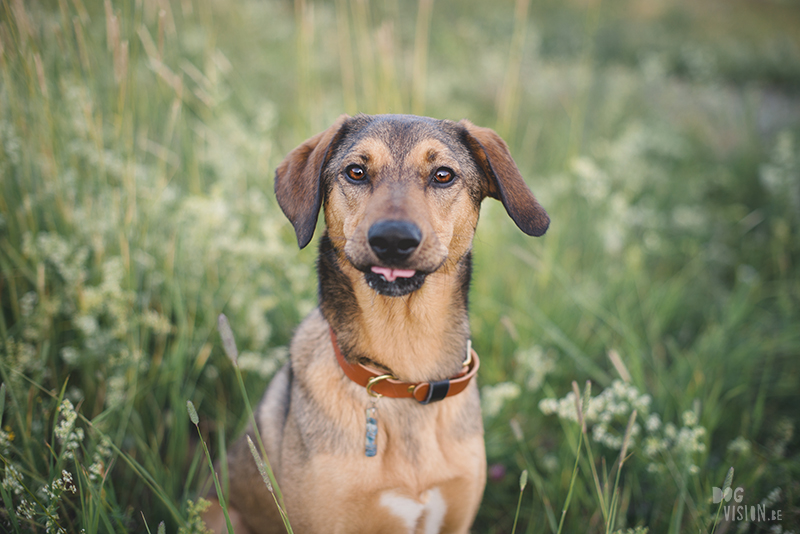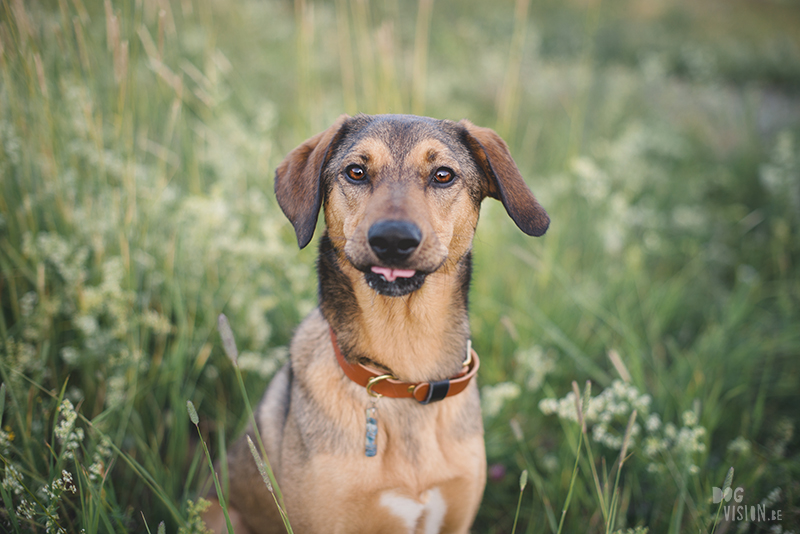 A very typical Oona look was captured for this K9 silly face day. A delicious mix of her attempts to remain very serious in the hope of goodies, but at the same time no controll over the desires of the tongue 🙂 . Love it!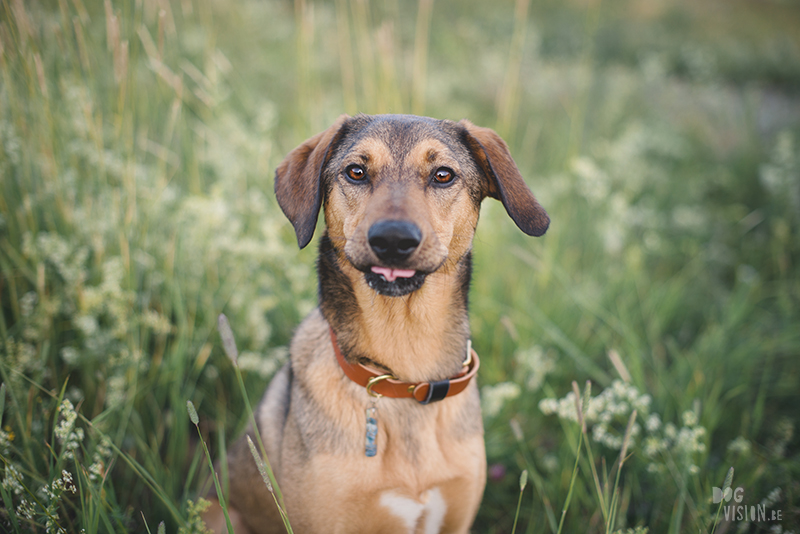 While we welcome the rain here and look forward to midsummer (the biggest party of the year probably), we are also looking forward to our trip to Belgium. A list of all the food we want to eat is ready and trying to plan in everyone we would like to see. Ok, I admit, the food really came first on my list *can't help it, I'm Belgian*. I can't take our favorite Indian restaurant home and we don't have towns with plenty of bakers with the most delicious looking cakes and pastries. No, there is only one decent bakery within 100km or so and that is a fellow Belgian! So I want to go window shopping, put my face against the window and drool :-). And fries, I've been longing for fries for months now! And the art stores, which may not sell anything edible but I want to feel all the paper and test at least 100 pencils! I also want to take the noisy city tram towards the master exhibition of St. Lucas (my former school) and absorb the inspiring atmosphere of wild dreams and artistic freedom.
I also hope that I can do everything by tram or bus, because I honestly don't know whether or not I can still manage Belgian traffic. The last few months I didn't see more than a handful of traffic lights, let alone traffic jams, honking drivers or a motorway with more than 2 lanes. In Belgium I often had huge difficulties with driving long distances, I felt exhausted and stressed from had to eat the whole time to stay awake. But here I noticed that it isn't about distance but the chaos and the overload of stimuli (so many other cars, traffic signs everywhere, lights, …).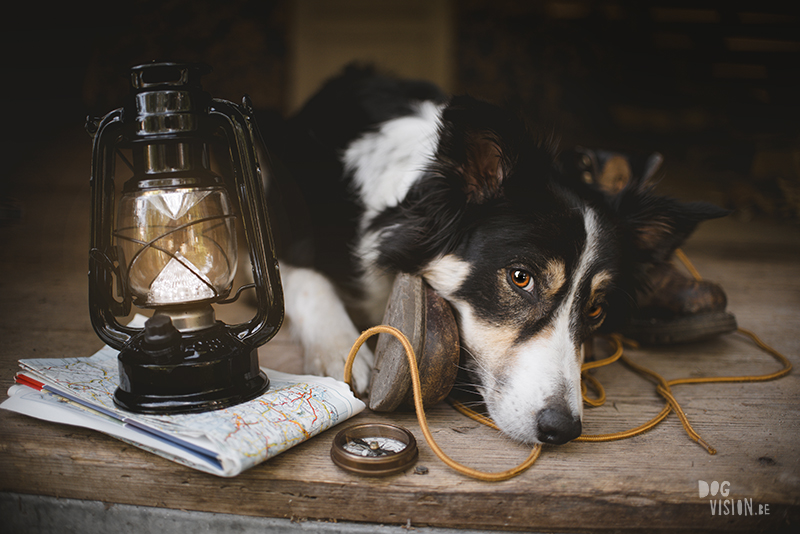 While we gradually shape our travel plans, both the work and the adventures continue  until the day we leave and we were finally able to carry out the shoot that had been on the planning for so long. And admittedly, at the moment itself I cursed the idea that I had worked this one out specifically for Oona. When we started she had bananas in her ears (can you say that in English?), jumped in all directions back and forth and while I was trying to give her directions and reward, the mosquitoes tried to eat me. But then suddenly Oona and I found our rhythm and enjoyed working on this together. Occasionally that puppy brain needs some extra time 🙂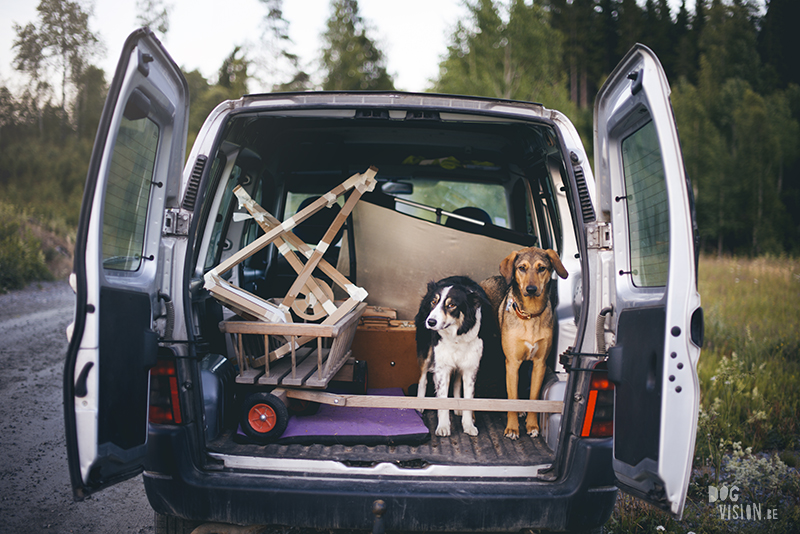 It's impossible to tell from a few photos, of course, but Oona has changed a lot since Ravasz passed away. She has become much calmer, more balanced, more affectionate in a very positive way. As if a burden suddenly disappeared. Not that they faught or couldn't stand eachother, only food was a tricky thing, but Ravasz's natural dominance intimidated Oona. Often when they were both sat on the sofa together with us, Oona would go away after a few minutes, just because it was too close.
And now I see Oona and Mogwai sharing pillows without nasty looks or stress. I feel a bit sad that I didn't realize this sooner. We tought that Oona just didn't need as much affection as Ravasz or Mogwai, that she needed her own space. But at the same time, I realize we couldn't have done much more. Ravasz was never challenging or intimidating Oona on purpose, he showed a lot of calming signals, gave her the space she needed, but it was just her overly respectful reaction to him.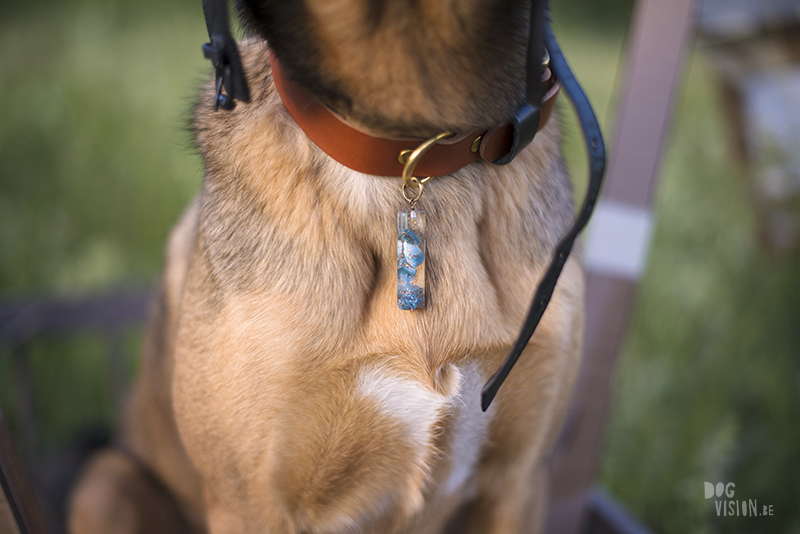 The past weekend we've been cooking :-). Hopefully I can show you the result of this experiment soon! Can you already see what it will be?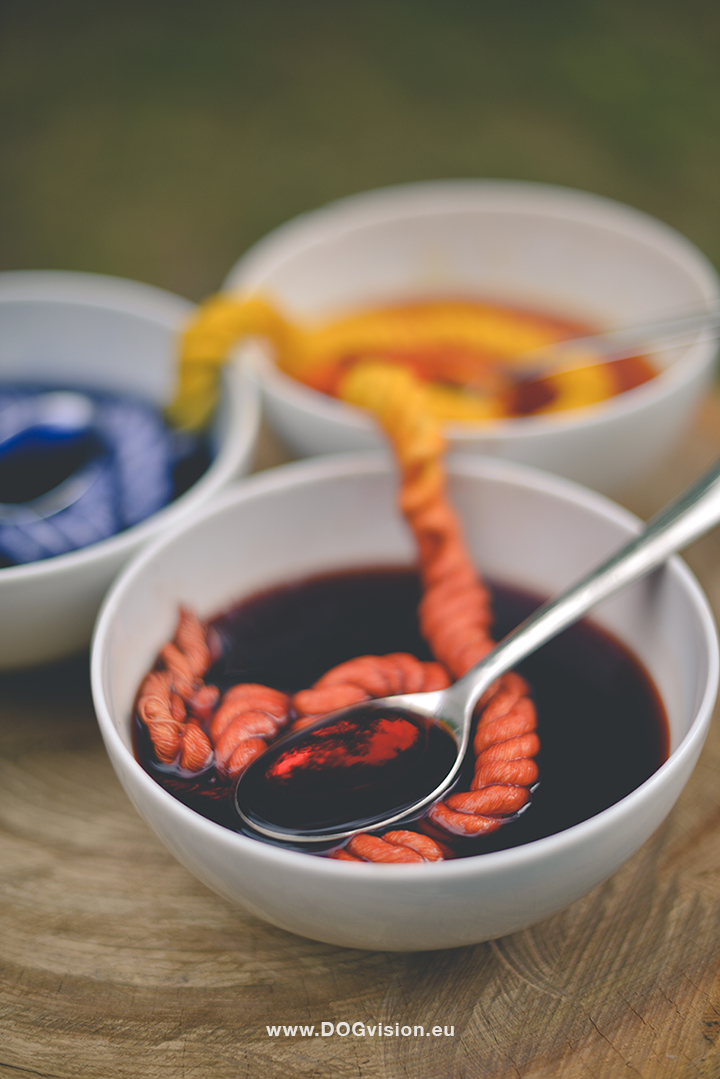 The light in Belgium vs Sweden:
Sunrise B: 5h25
Sunset B: 22h00
Sunrise S: 3h31
Sunset S: 22h26