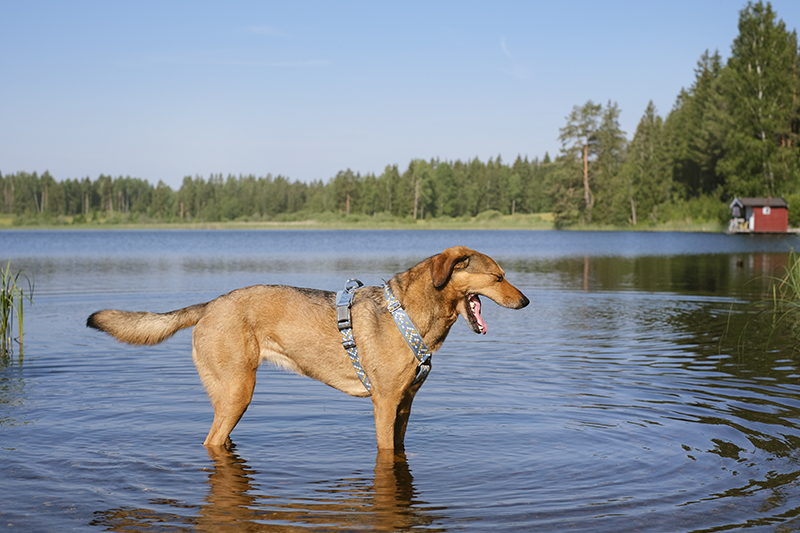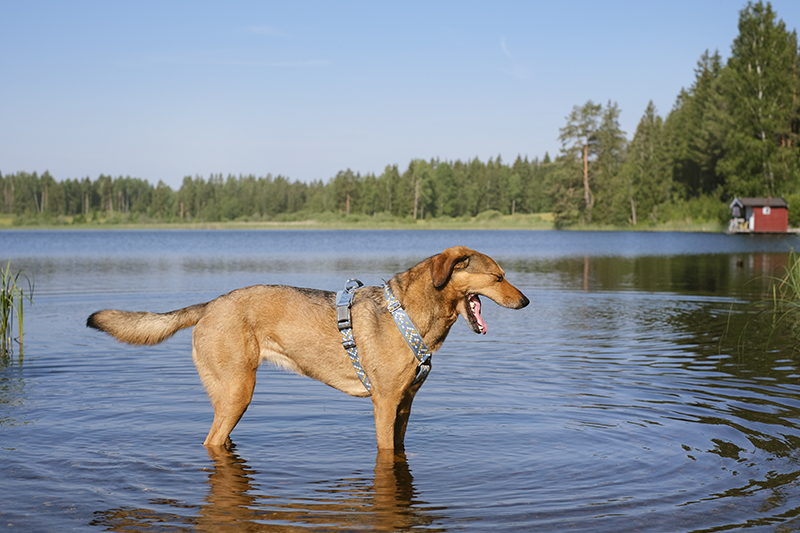 We might not be morning animals, but in summer, we do get up early for a refreshing jump in the lake. Although, as you might see, for Oona it's sometimes too early. I threw her ball in the water and she just stood there jawning haha. Luckily Mogwai was eager to fetch it and after a bit of stretching and running around, Oona's system was up and running.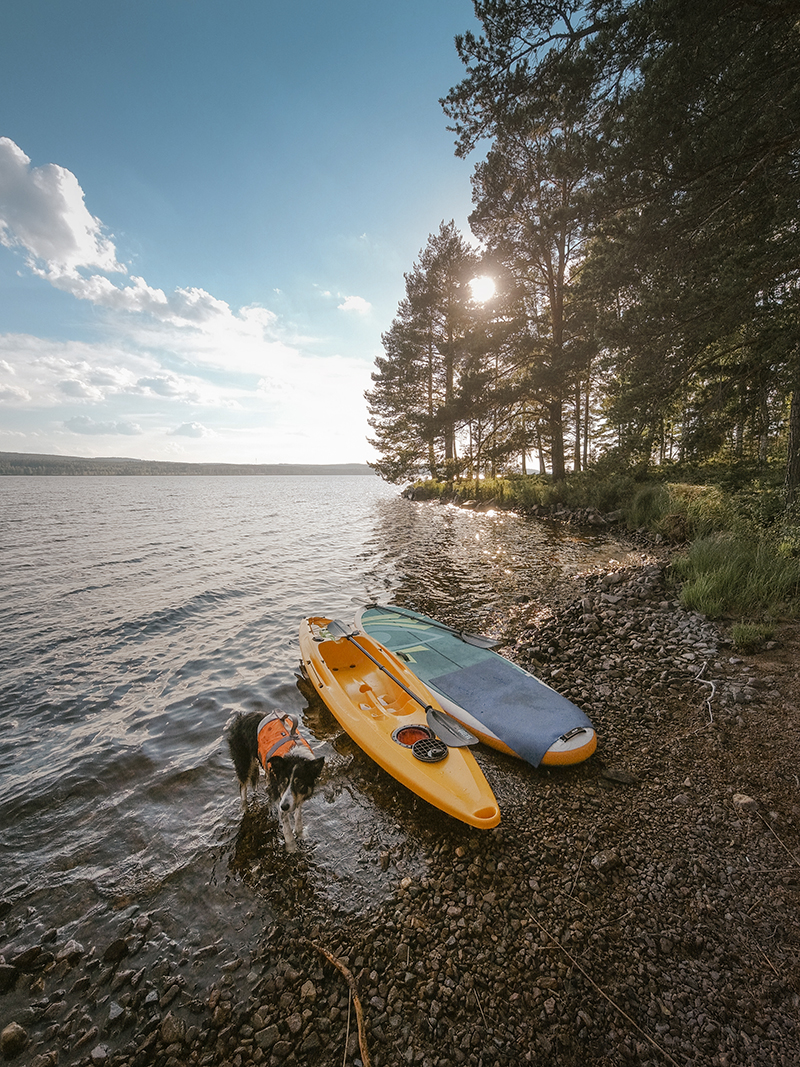 Truth is, we didn't see it coming these hot days. In the days leading up to midsummer, my weather report first announced 16 degrees and rain- and every day it changed until it was set on 27*C and full sun! By now we had an overwhelming 31*C!
Many of our friends were surprised that it could get so warm here up north but it's not that unusual although the warmest month is usually July. The nice thing, I think, is that 1) the nights still cool down a bit, and 2) the heat doesn't last weeks or months so we get some time off. But the very best part of hot days is without any doubt that it warms up the lakes!
That first dip is still refreshing, and the large lakes often have colder spots/layers, but once you're in, you just don't want to get out. Swimming twice a day isn't unusual now and I'm super proud of Oona who is really into swimming this season.
When she was a puppy, she arrived in a frozen world covered with snow. Spring, and that world melting away around her, was a huge shock and all the unexpected liquids scared her. Suddenly her paws disappeared into puddles, and there was movement and splashes everywhere. And being a teenager, not listening, she went on the brittle ice and fell through, right into the ice-cold lake. Luckily it was a very shallow part and I could easily fetch her, but it took us some work to get her to love it.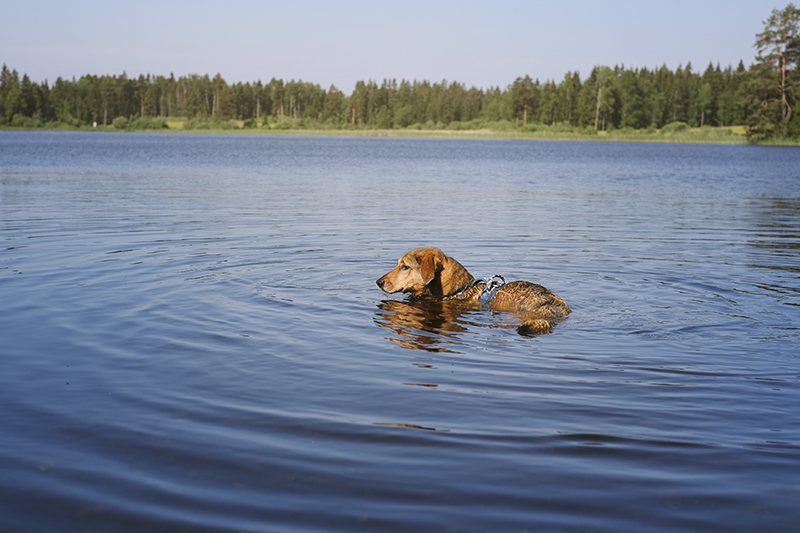 Since she fell through the ice, panicking and splashing uncontrollably, we decided to teach her to swim, despite her fears. She just had to learn to get back to land safely. At first, we used a life vest so that she would float horizontally as she had a very vertical approach to the problem. We guided her while swimming from the end of a pier back to land. She hated it at first, but slowly with treats (she loves food!) and a bit of competition with Mogwai, she started to enjoy the water. I think up to last summer, she would try to avoid actual swimming and only now and then take a leap to fetch the toy that was out of reach. But now, wow, she's having the time of her life!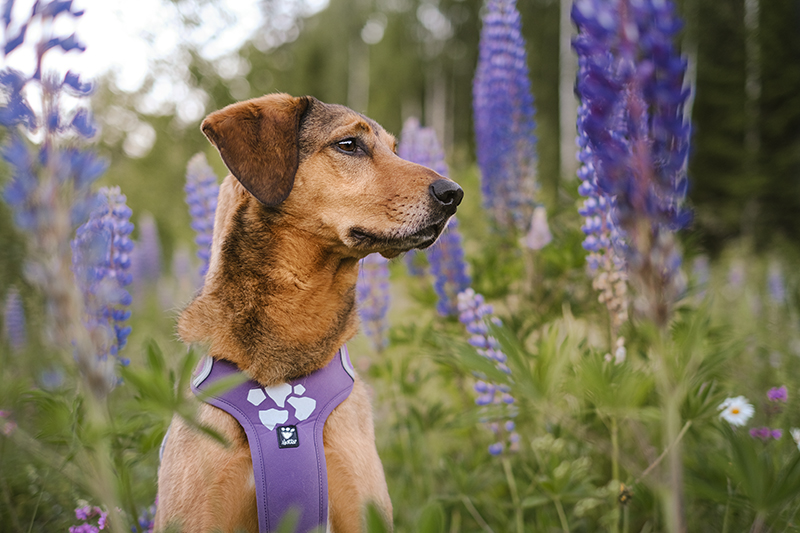 PS: Don't forget, our code "HurttaLizzie15" is valid until the 1st of July!