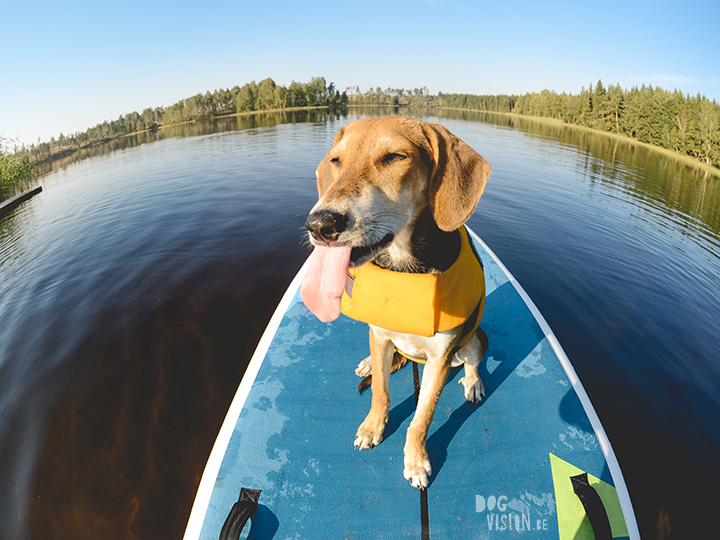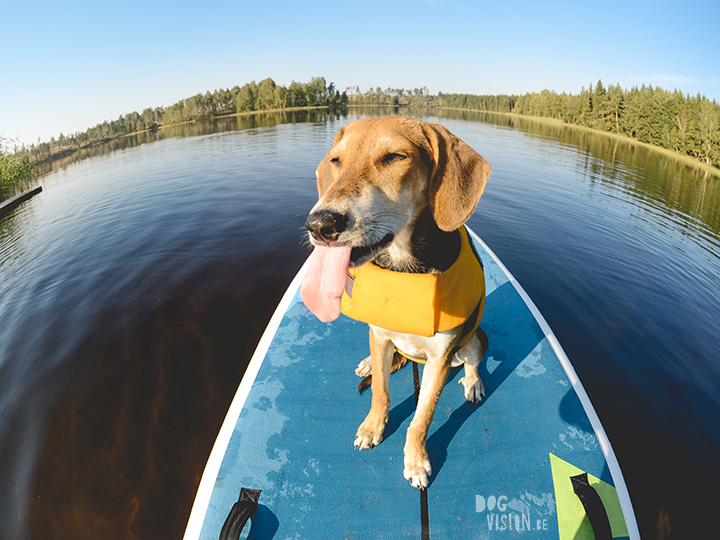 * Melting alert* It's crazy hot here. Every evening we go for a refreshing plunge in one of the blue lakes. And in the morning too if we get out of bed in time 🙂
The past week I received a lot of worried messages that asked about the wildfires here in Sweden. For the time being it is still in our area, but of course, we are very careful because everything is as dry as it can be. Even when we find cigarette butts at the beach, we clean them up because the smallest spark (such as from braking trains) can quickly turn into a wildfire. By now, four fires are unquenchable, the damage is enormous and it will take months before everything is extinguished.
Meanwhile, Lizzie is looking for a quiet spot to nap in her cardboard box despite the soft dog cushions 🙂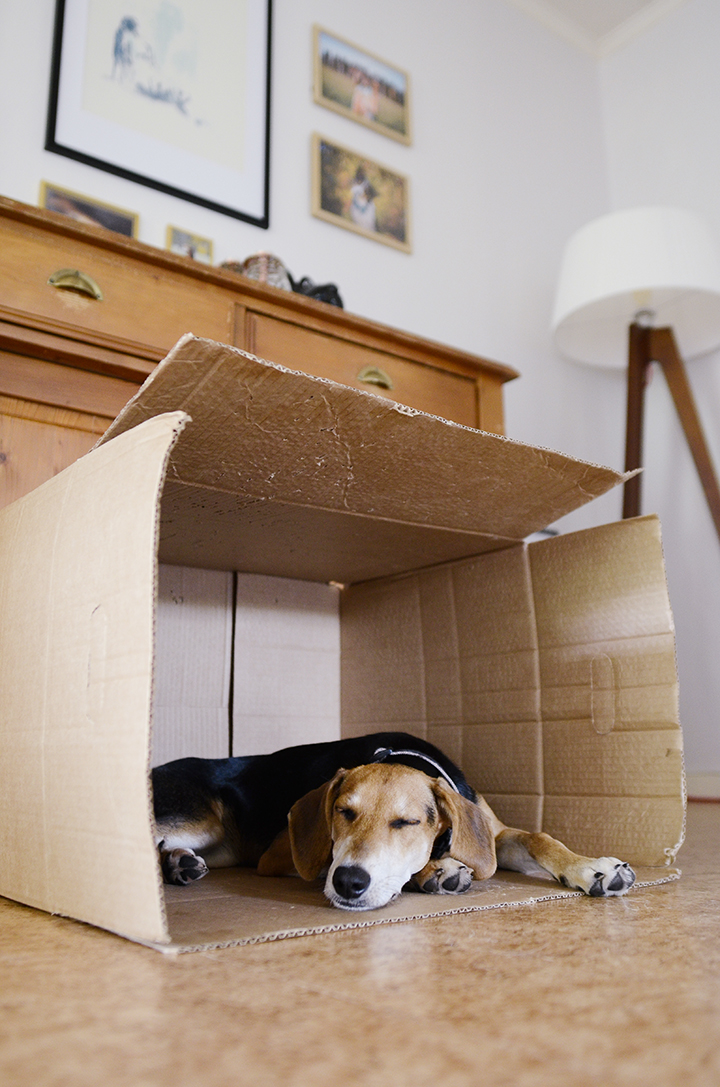 When we get out of bed early in the morning, a refreshing dive in the lake is the first on the menu. What a kickstart of the day!
During the day, when it is so warm, we stay mostly inside and take advantage of the shade that the large trees throw on our house. Our garden is rather un-Swedish, hidden between trees and shrubs, but we are very happy with it, both for privacy and shade. We even noticed that a few deer spend the night in our garden :).
In the evening, when the light gradually becomes softer, we go out to go swimming or supping and cool off. Last week we were looking for a few new swimming places in the woods where almost no one comes to avoid the 'hustle and bustle' at the beach. Last week Oona was one with some stress because several tourists, both Swedish and other travelers, halted at the bathing spot (and especially with strange dogs she is a little nervous).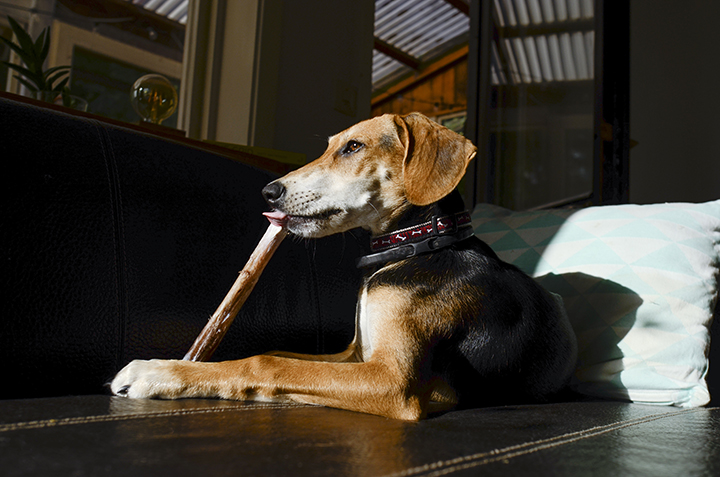 Speaking of quiet places, my camping spot was only visited by forest dwellers at night. Two days without seeing a fellow human! The photo-blog is now also online. Enjoy!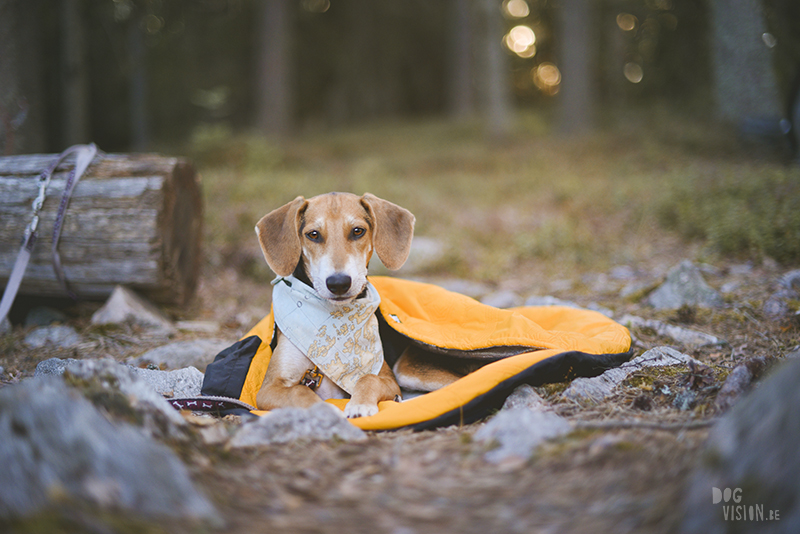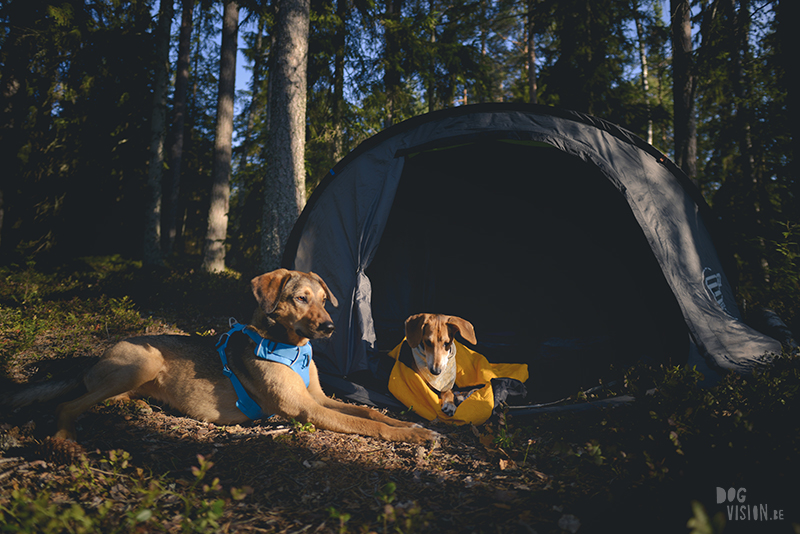 During a late evening paddle tour earlier this week, I maneuvered the paddle board between two islands but suddenly got stuck on hidden stones. I was surprised because I did not see this obstacle coming at all. Partly because of the small waves and glare of the sun, but *ahem* mostly because I did not have my glasses on haha! Luckily the water was warm and neither Mogwai nor Lizzie had a problem with the weird wobbling movements of the board. Because I couldn't find a way out, I returned from where I came and even though I did not see it at first, I like I was being watched. Sure enough, a man suddenly stepped out of the shadows into the light at the waterside. "There are stones there," he told me, after seeing me being stuck there. And then he explained to me how I could easily pass through on the other side. So happy with the tip, of course, I thanked him extensively :). I'll try again later this week!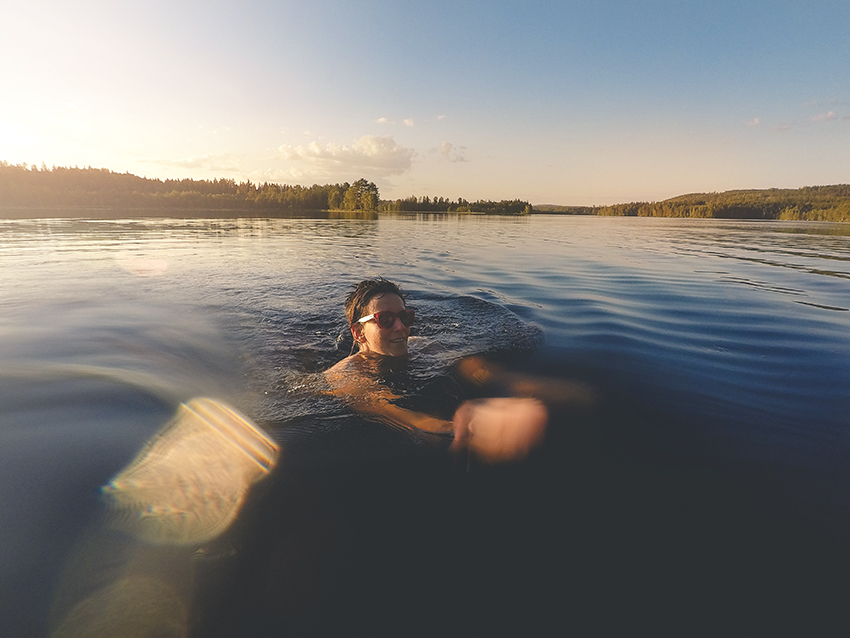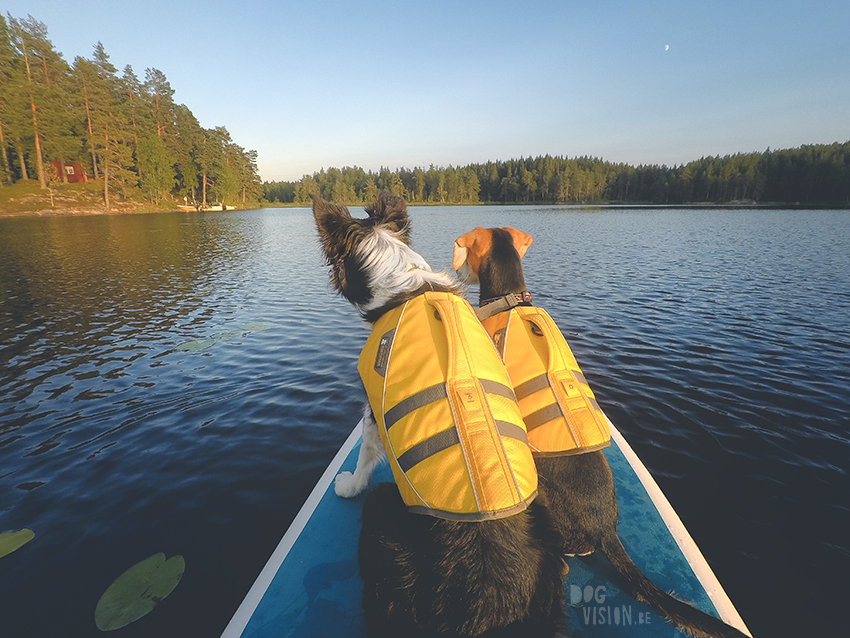 A quick Lizzie-sketch 🙂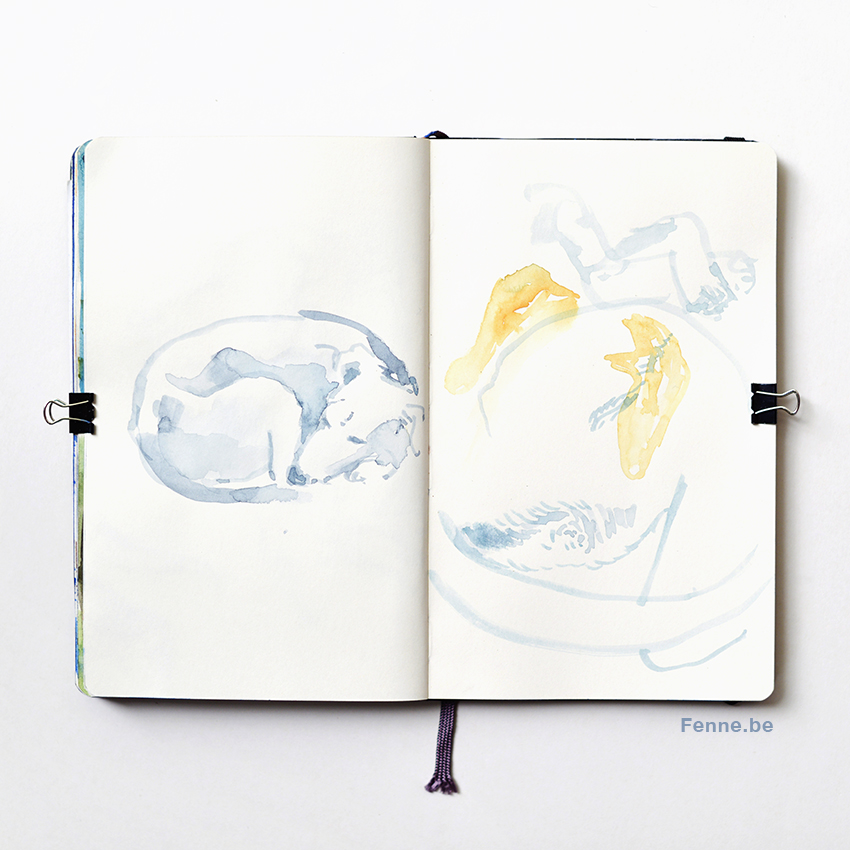 The past week came a few ideas broke out of their shell. Some I had been hatching about for a long time: the possibility to subscribe to a DOGvision newsletter and a new mini-publication.
I often get the question about ways to stay informed about new blog posts, products or promotions. One option is to enable notifications on Facebook, but even then the messages don't reach everyone. Now there will be a newsletter in which you can easily see which messages were published and what is going on behind the scenes. Of course, we don't do spam, and DOGvision will not flood your mailbox either. But occasionally we send some dog joy into the world.
The first mini-publication is a 30-day photo challenge, a great way to boost creativity, step out of your comfort zone and get new inspiration. (More about the why of photo challenges)
The (English) mini is available in two ways. First and foremost as a downloadable e-pub and secondly for paper lovers like me as a mini book that you can print yourself so you can add extra notes.
It is a trial, an experiment, an exercise. If you enjoy this, I will, of course, make more goodies. So let me know what you think!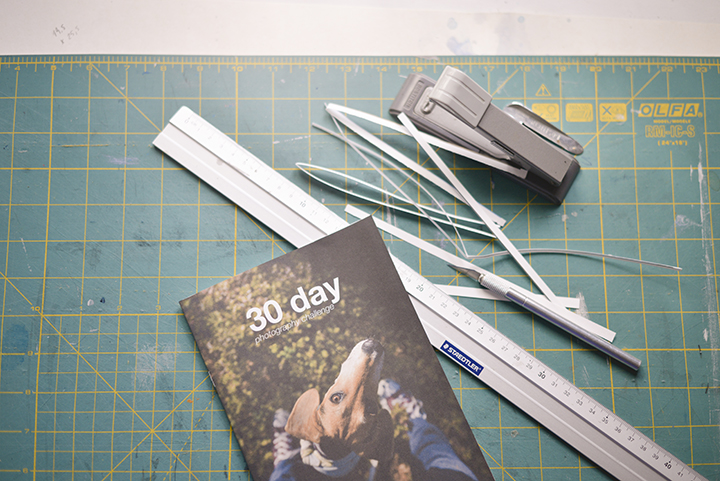 All you have to do to view and join this 30-day challenge is signing up for the newsletter. Afterwards, you get the link where you can download everything the file.
PS: Feel free to share your photos on the Facebook page or email me if you have any questions!