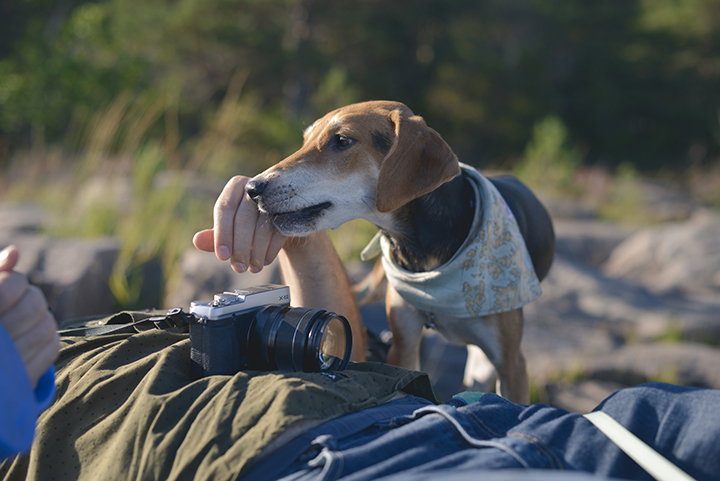 "Please, please, can I have a cookie?!"
"I'll find it myself,…"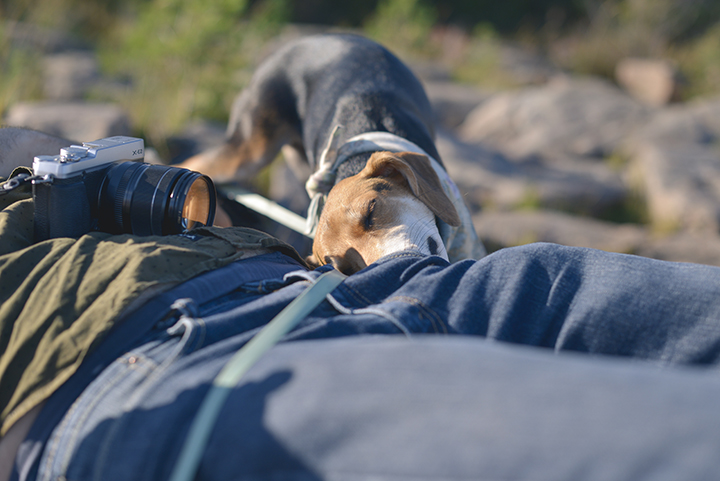 The past week has been quiet when it comes to dog photography- except for some client shots. Because of the rain and thunder, we haven't been out as much and even when we went for a walk, I didn't take my camera. Secondly, now the heat has left with the storms, my inspiration has been running around my brain like a herd of elephants on a bouncy air castle. I've been drawing and painting like a maniac, working on 3 projects at the same time. But of course I made some dog sketches too: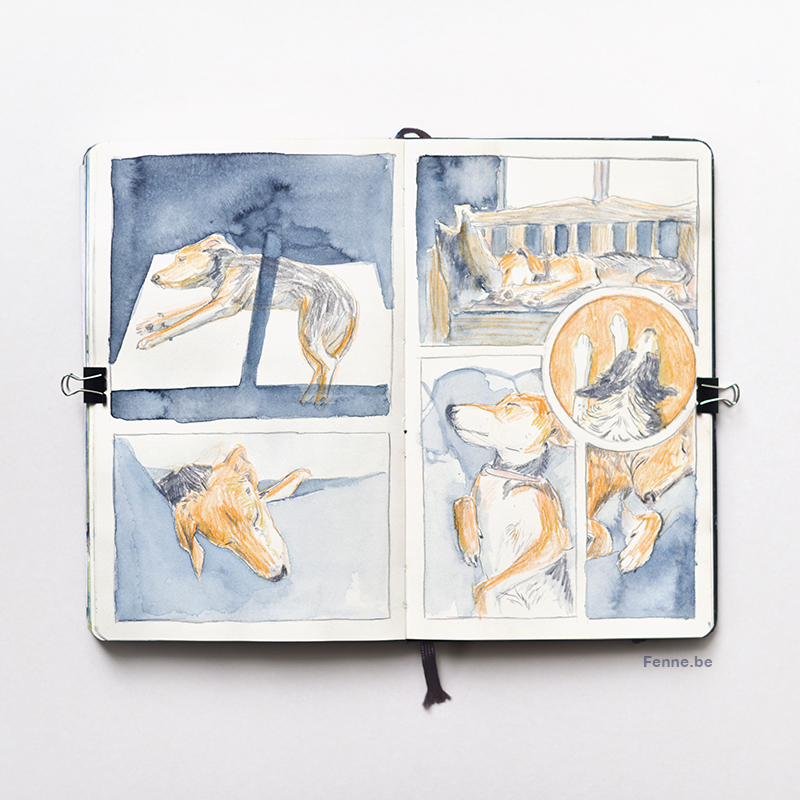 I've been teaching Lizzie to jump into this metal bucket for an upcoming photoshoot and I guess she had a VERY positive experience with it- we can now find her sleeping in it! 🙂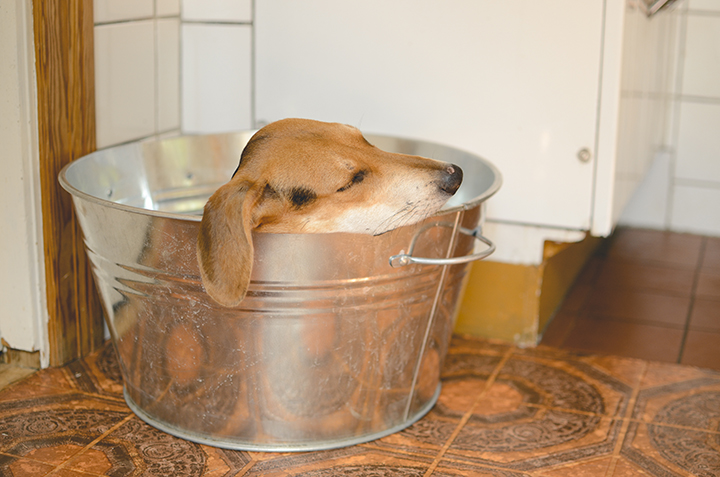 The past weekend, it was raggare here in town, an evening where oldtimers- mostly American- drive around the village. It's not only super fun to see but also a great exercise for the dogs. Especially for Lizzie because she can be a bit unsure around cars.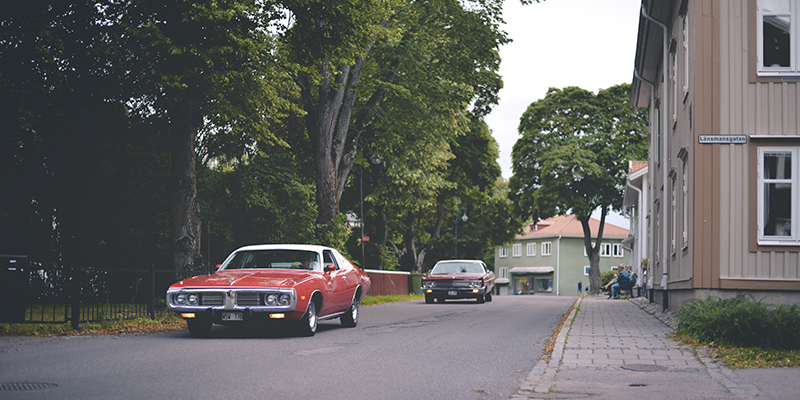 And we've been brewing beer! 🙂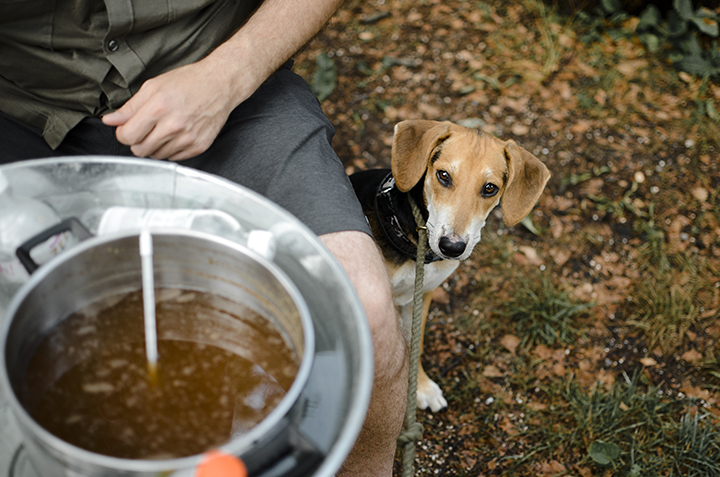 And in case you missed it, I also posted the photographs of my first handmade rope leash HERE 🙂