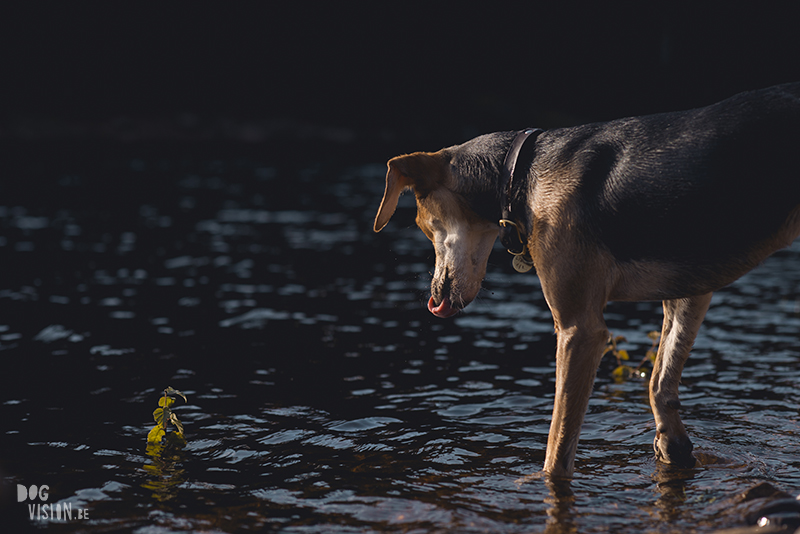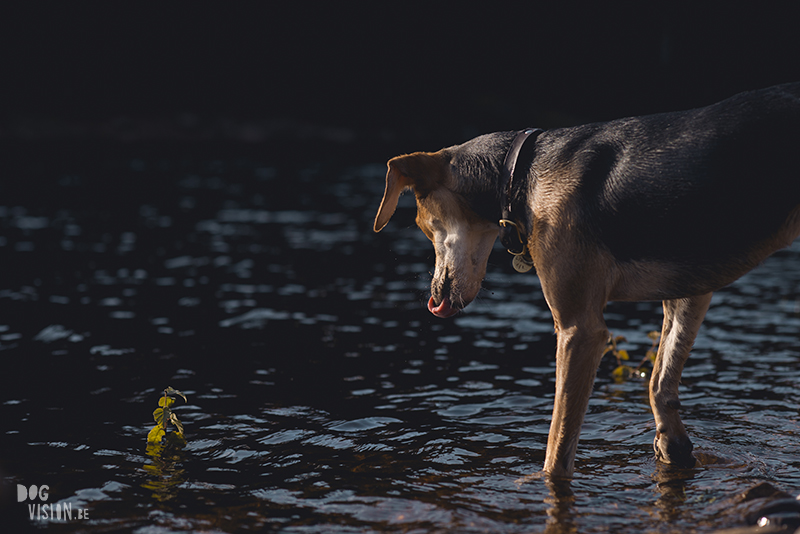 "Would it taste good, that little plant?"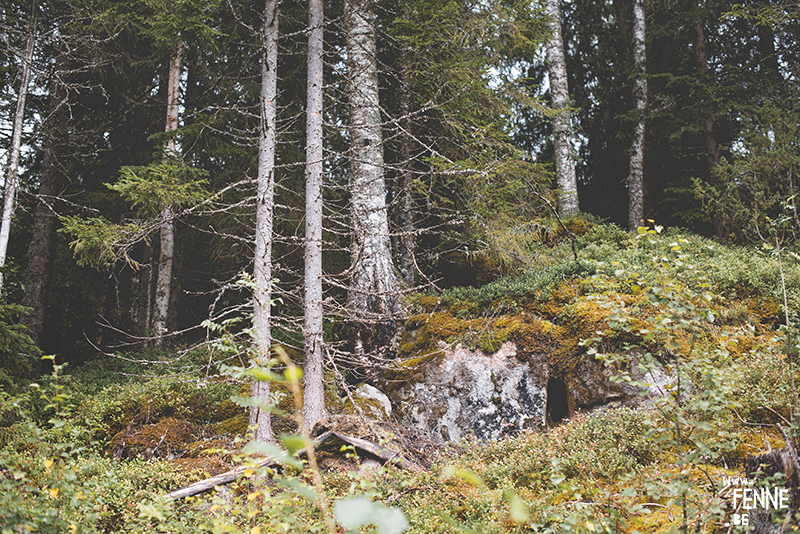 A few years ago, when we were eagerly looking for a new place to live, we not only scoured the housing market digitally, but we visited Sweden a few times to look at locations. One of them, actually no more than a charming hovel, appealed to me a lot but it was quite remote. So remote that even the locals called it "the middle of nowhere"!
It looked like an ideal location for a holiday home but not for a duo of crazy dog lovers that are going to migrate up north. Yet we went to take a look, because we are naturally curious (but you knew that, right!?). I remember clearly that somewhere in April – which barely means the end of winter in Sweden – we pushed our car on unpaved roads covered with some melting snow and ice. We giggled about the bumpy ride and being lucky of having a GPS as we went deeper and deeper into the woods. The house was on the edge of a hamlet in an area that was so beautiful that we wanted to go for a walk in the neighborhood. Ok, also because we were in the car for quite a while :-).
Fast forward to our first winter in Sweden and the plan to visit that hamlet again, which resulted in a nice ride but with a grim atmosphere. First and foremost it was on the darkest day of the year, there was no light but thick dark clouds and almost no living soul can be seen in that area … until suddenly a hunter emerges from a foggy landscape. Such an image from a Nordic noir series haha.
Anyway, we didn't find that path and then we decided to resume the search during the summer because yes light and the absence of a meter of snow makes searching a hundred times easier.
We made a few attempts this summer. We roamed around what we thought was that area, looked up lakes, tried to refresh our memory with viewpoints and even an etching I once made after a drawing I made there. We even searched for geolocations of old photos. And then we found — or we thought — the name of that hamlet, aha!
We made a bag of sandwiches drove back into the woods with high hopes and curious souls.
And yes, after a while we recognized the roads through the forest, we realized that we were sooo close a few weeks ago and a little later we curiously drove past the red houses, including the hovel that has now been a bit restored. The house lay beautifully in the sun with flowers and apple trees all around. The biggest wonder was the summer liveliness. Laundry that danced in the wind, a garden party, flowers, … traces of people everywhere at a place that I only saw as more dead than dead. And again I thought what a beautiful place this is to spend the summer so remote from beautiful lakes. (but also that I have a weakness for desolate places)
We drove around for a while, not immediately expecting to find our place to walk, when I snooped around on Joeri's GPS and with a mixture of premonition and happiness, clicked on a spot and said: "Here I would like to take a look." ( There was something about the way the course ran along that lake.) Of course, you can feel it coming, we FINALLY found that place from so many years ago! Completely transformed, of course, plenty of summer, no snow, and ice to see but soft moss, brutal rocks, and butterflies. So many butterflies!
But that is not the end of this story. While we just planned to take a walk and follow the flow of water to the next lake, we suddenly arrived at a place so idyllic that we couldn't have imagined it ourselves. A beach with stones, a fireplace, the sun of the party and the water alluring.  As quickly as we could we walked back to pick up the car fast and there and for the rest of the day we canceled all plans and expectations. Instead, we laid the cloths and pillows in the sun and enjoyed the sun, silence and each other.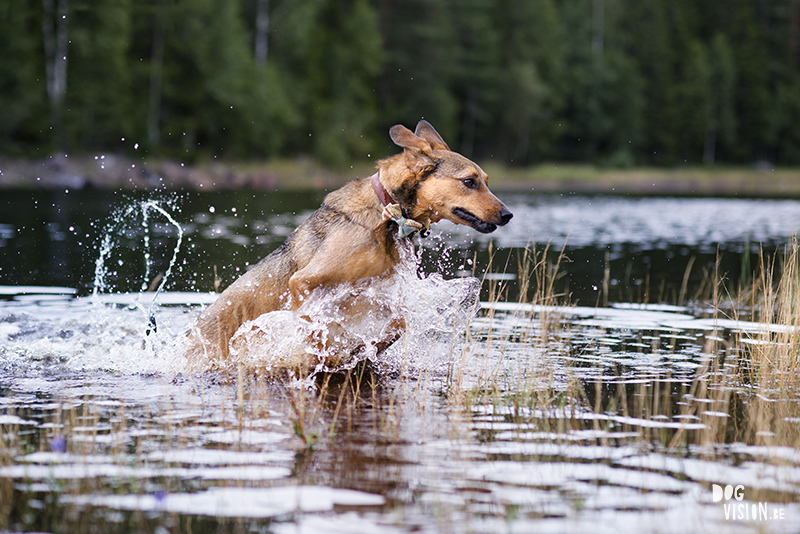 Oona loves hiding in the grass:

"Mine!" she said.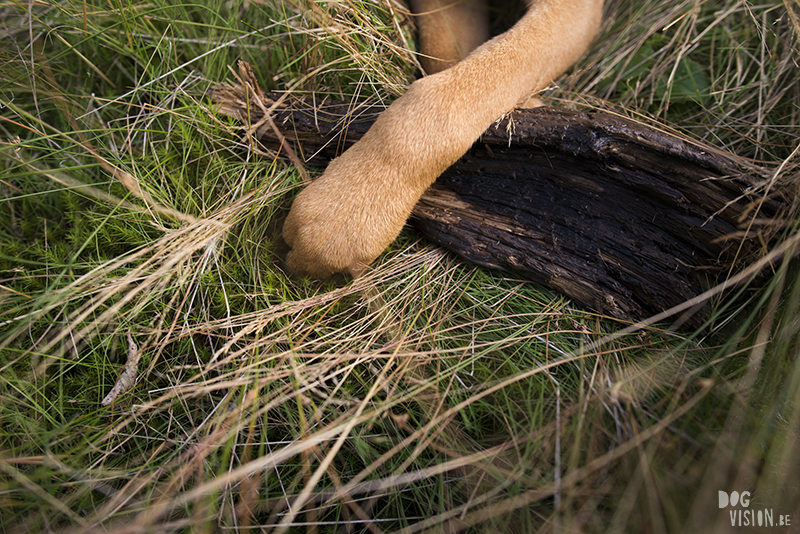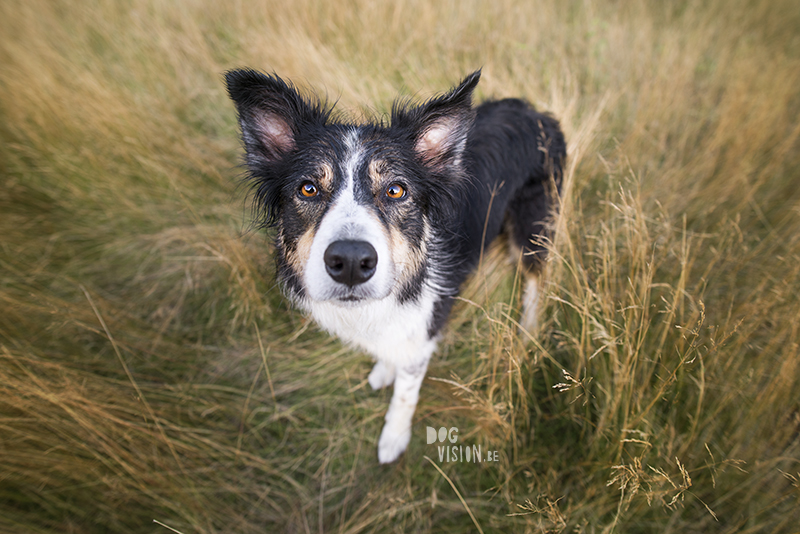 A day without acting silly is a wasted one, right?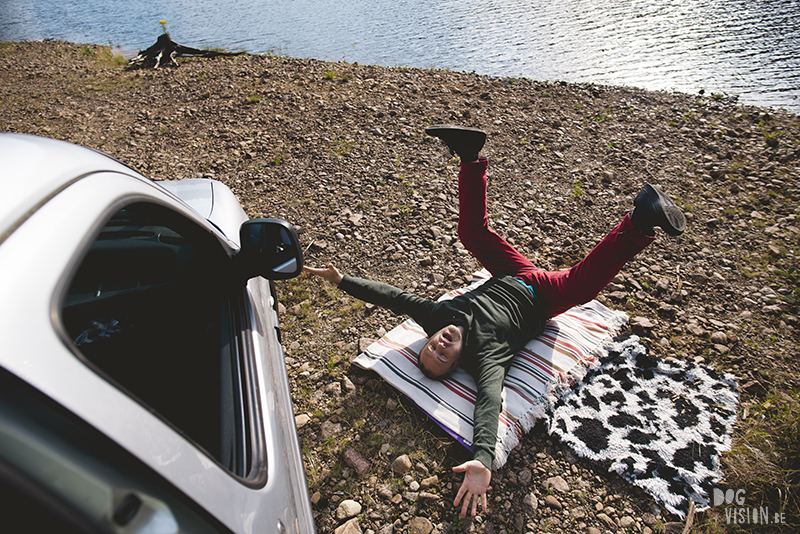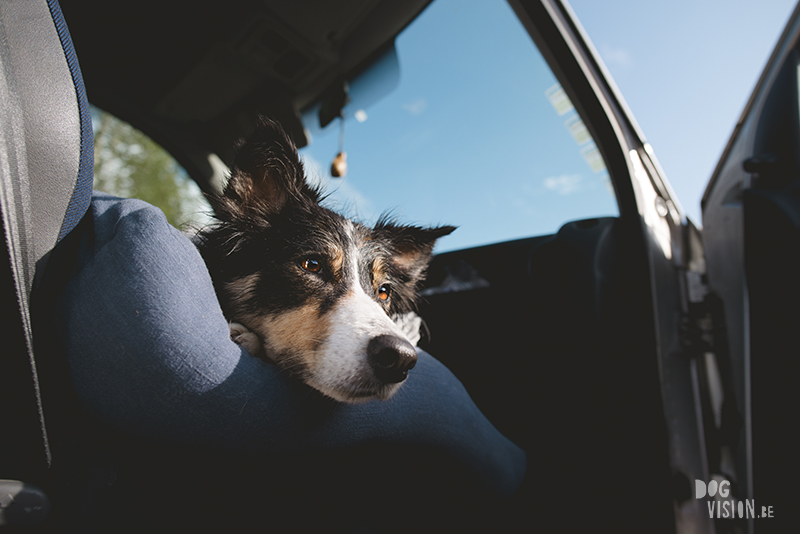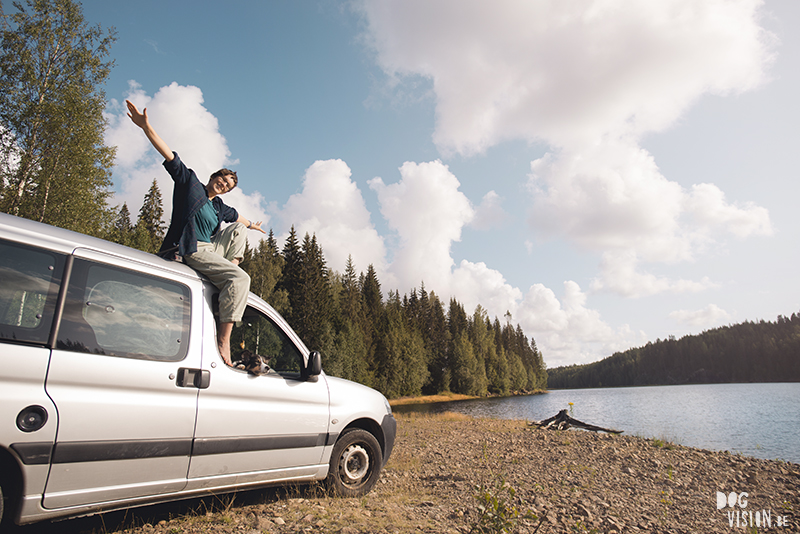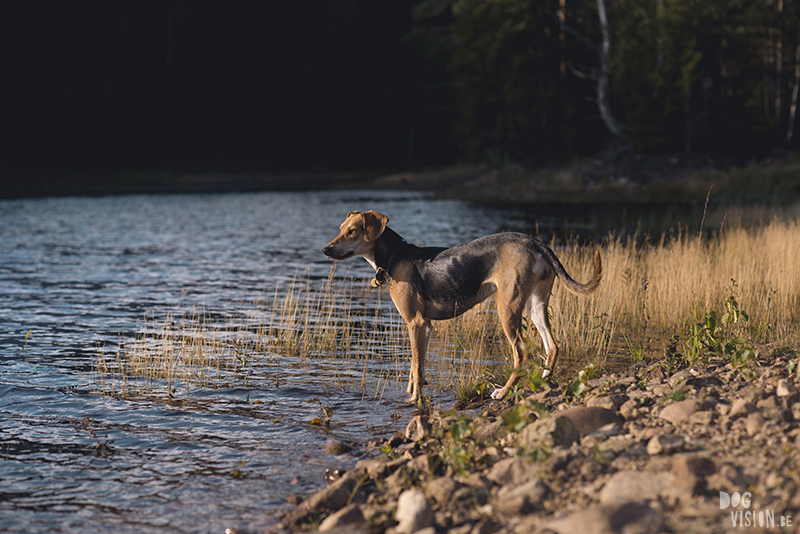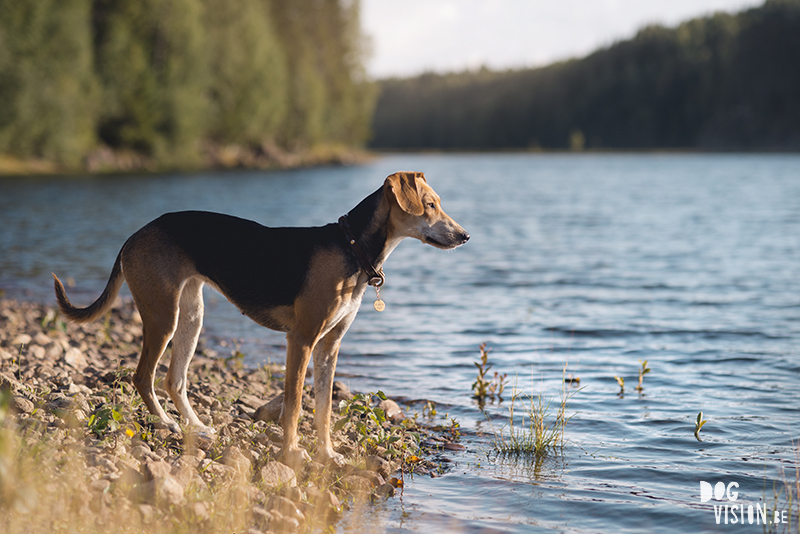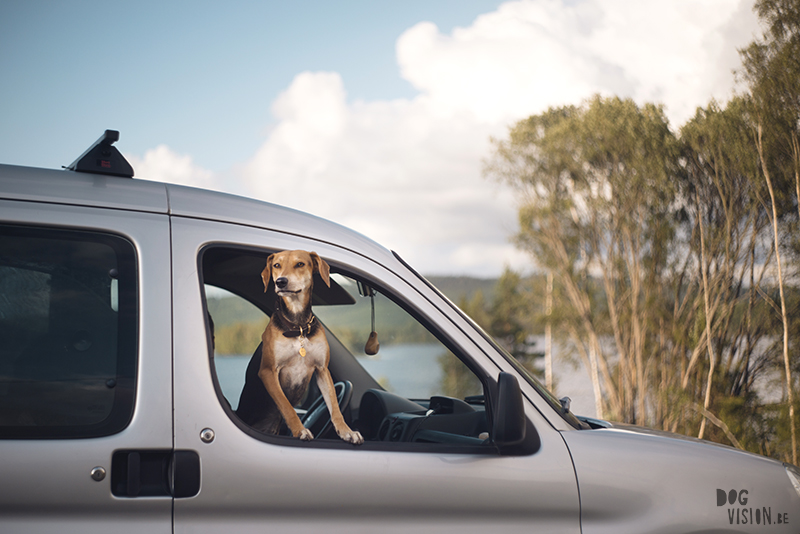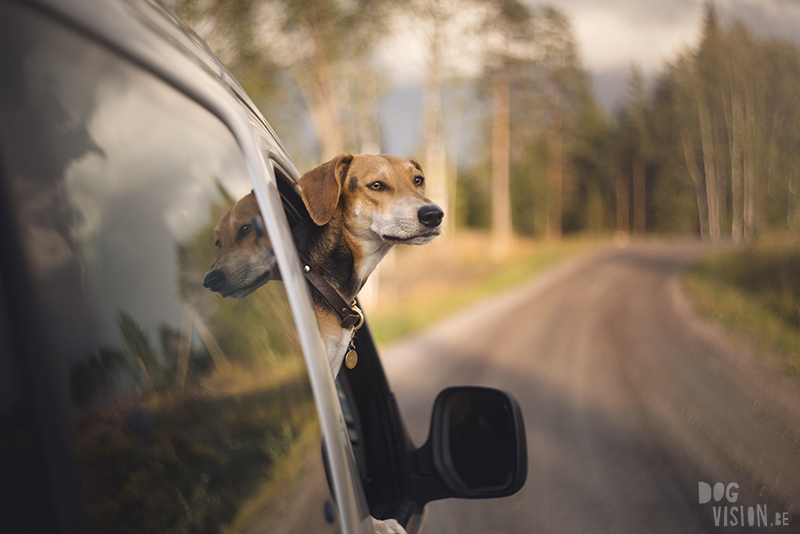 A day so perfect, I wouldn't add a thing, but the Swedish weather gods had a different plan and they treated us to a rainbow so clear and perfect that we could follow the entire arc across the landscape. I didn't have a cell phone so I have to ask  Joeri for the panorama photo :-).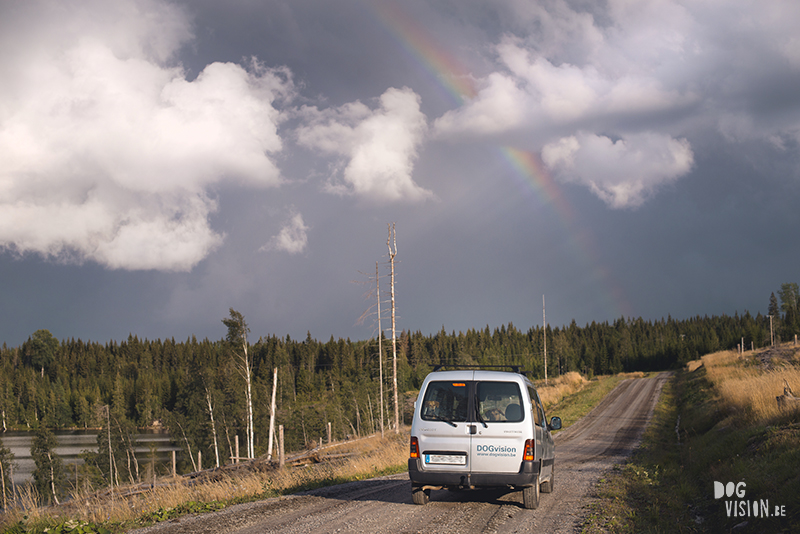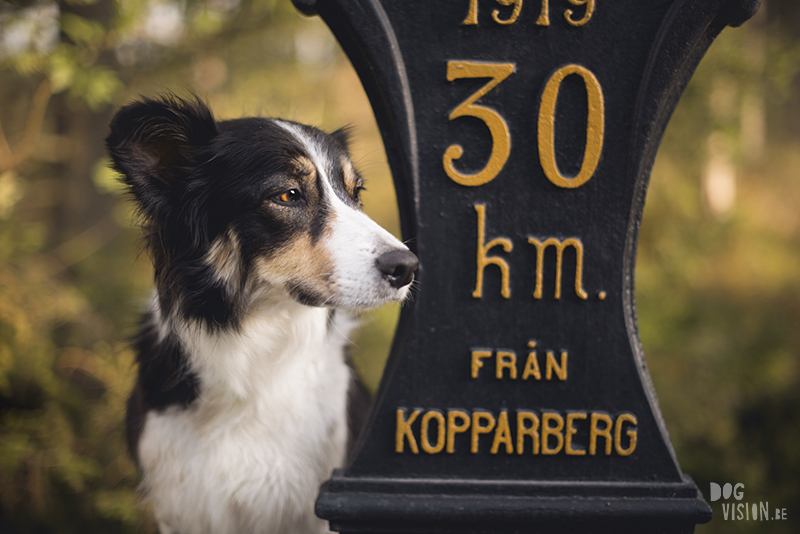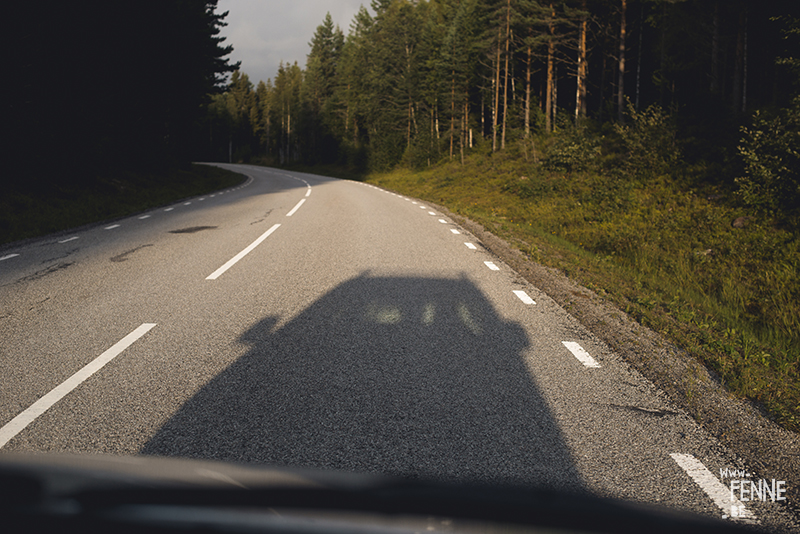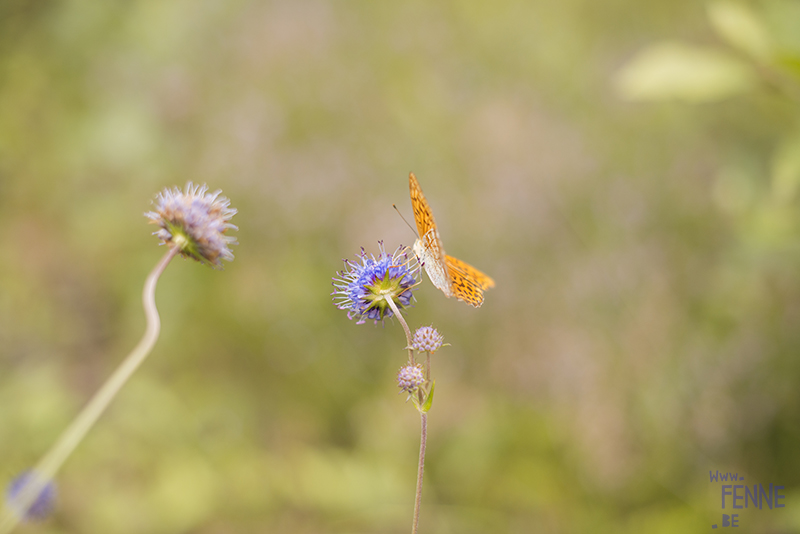 Voila, that's the experience that I really wanted to share from this week. If you enjoy our stories, the blog, the tips, and tricks or inspiration, feel free to share it on social media or leave comments on Facebook as a way to support us. You might have seen, or even experienced it yourself, that getting seen isn't always easy and only a handful of followers actually see what you share. By liking, sharing and commenting you can show your support and help us reaching more people with inspiration and the love of dogs.
See you later!x