#TongueOutTuesday (38) Happy birthday Oona!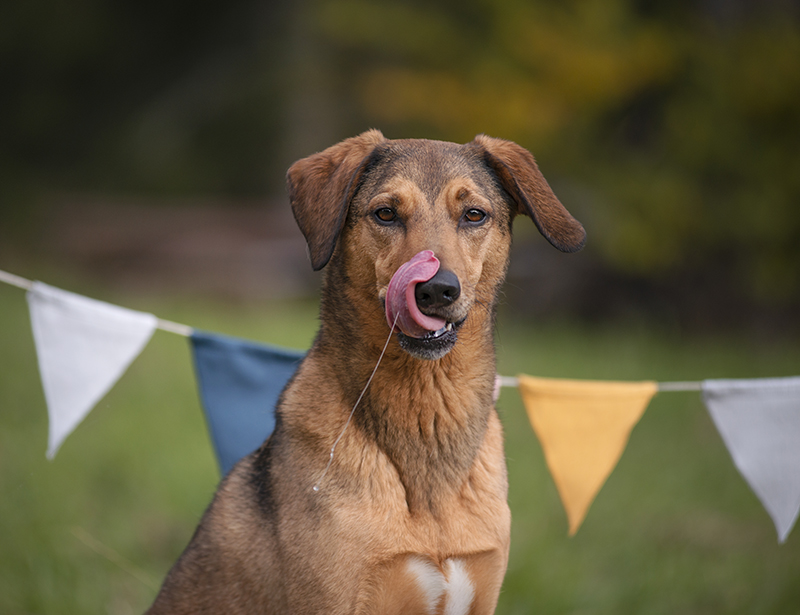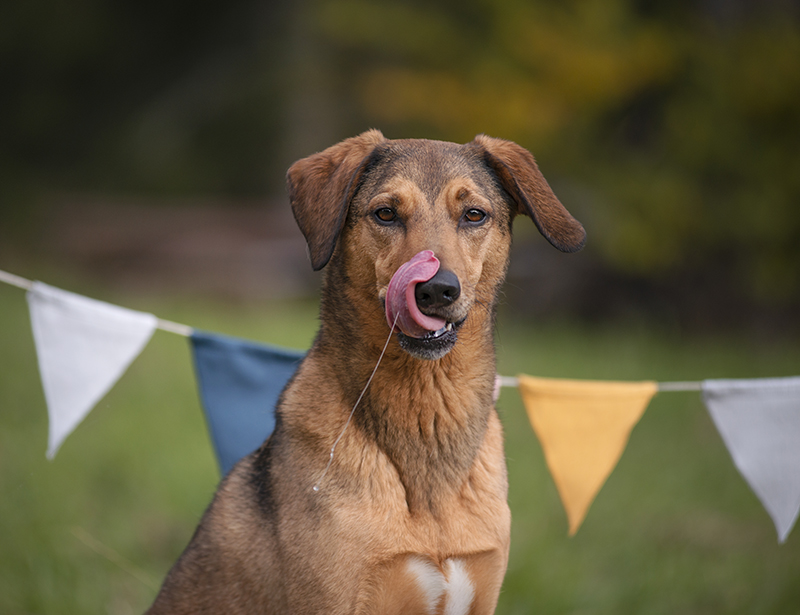 Happy Birthday, Oona!! xxx
We had to think and count for a while to realize that our little 'Oontje' is already celebrating her fifth birthday – where has that little ukkepuppepuber gone?
The hairs under her chin are already turning silver, but otherwise, she is just as clumsy, boisterous, and playful. Every morning she and Lizzie do morning exercise on our freshly made bed – ideally right after breakfast 🙂
With Mo, she can romp outside again. Nice and wild and loud is their favorite style. The list of pet names has become longer and longer in those five years:
– Oontje
– Oontjeboontje
– Oneieponie
– pony
– Pompon
– Pomponpidonneke
– Dikke Rosse (meaning Fat Ginger, because she's the bigger one compared to Lizzie)
– (Sweet little) Potato
– De Pon
– Ruifbal (Rufball)
A new habit she developed over the past year is asking to go with Joeri when he goes shopping – and nagging if he dares to leave her at home. We started taking her more often so that she could continue to see some people/movement in this abnormal time. Of the three doggies, she has the most trouble with strangers, and especially with dogs. Dogs are of course not allowed in the shops, so Oona will wait in the car (not when it's hot, of course). Apparently, she really likes it. Maybe the people-watching, maybe because then she can go out alone with Joeri? Anyway, when he grabs the shopping bags, she's waiting at the door very seriously, as if she's ready to go on a mission.
In the past year, we also noticed a huge increase in cuddle moments. More and more often she comes to lie completely against us and she also stays with us for hours.
What has definitely not changed is her insatiable hunger and appetite. No cooking moment goes by without curious glances from Oona. She waits patiently until Joeri drops vegetables or she can lick a jar. Or when we scrape the last one out of a soup pot, she comes running from anywhere in the house. We celebrate her birthday with lots of hugs and treats! On to many more healthy years together, with fun adventures and lots of shared meals 🙂