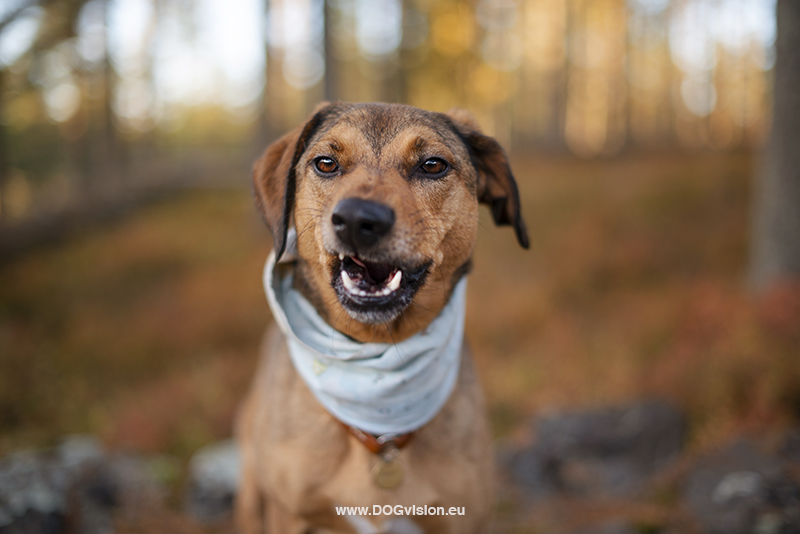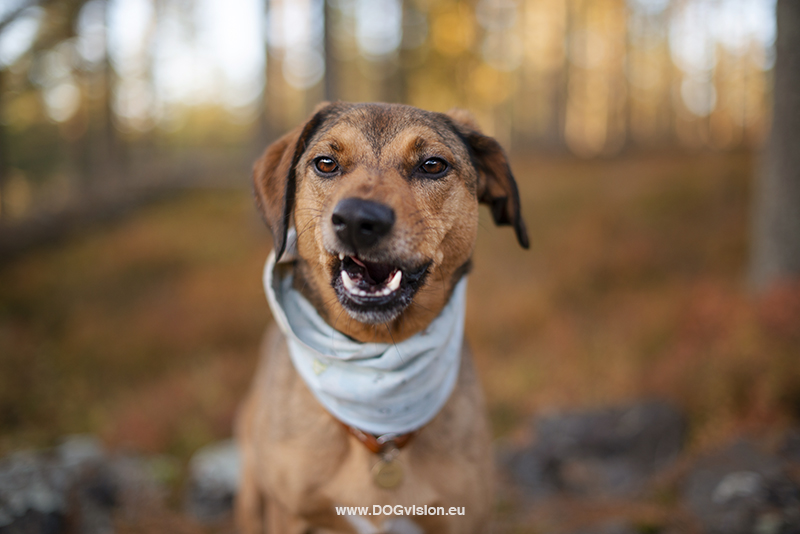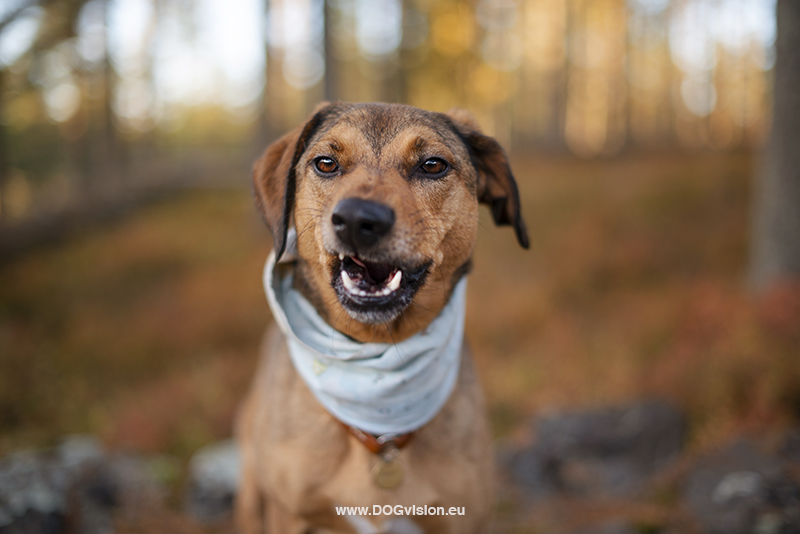 Two ways of looking at it. Two pictures from the same spot with a totally different… ehm… expression 😀 😀
But it reminds me to look at our whole situation from different angles, with different moods and yes, different expressions on my face, just like Oona. In the last few months, I have heard it often that being here in Sweden without a lockdown must be so easy. That it's easy with all this nature around.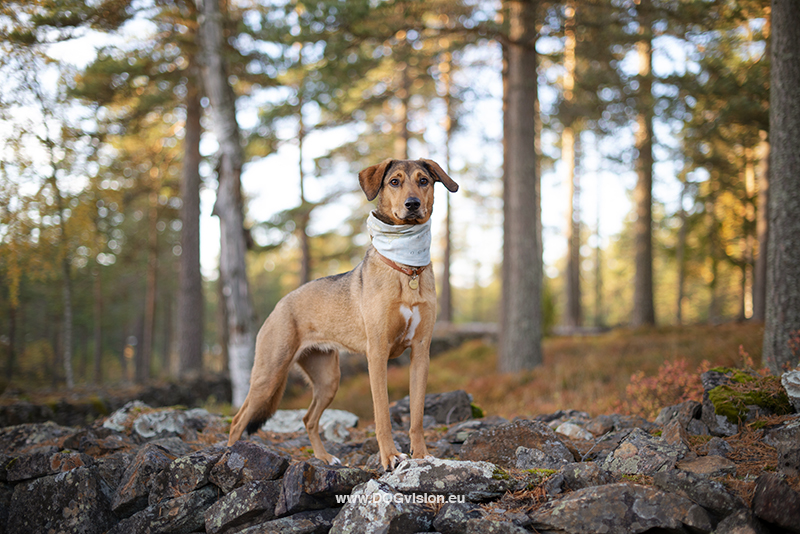 I think it depends on the nature of the person. I'm quite ok with being on my own for a longer time, I enjoy long walks with my dogs and I moved here to live closer to nature. At the same time, isn't it highly unlikely that just a mass of trees would fix all the struggles that come with the impact of a pandemic?  We will probably not see our friends, family nor home country for a year, maybe even longer. Trees don't fix that. Soon the sun will only rise around 9 in the morning and fade behind the trees around 2 pm. I am not sure how we will deal with that without our normal travels and social life.
To meet the new season and prepare ourselves a bit, we've been brainstorming. Our action plan for winter consists of hiking new paths, finishing the cabin, trying some crafts together, reading books, watching movies, sauna, and being patient with each other. Joeri is trying some new recipes and I'm happily tasting them :-). For months, we've been fixing things in and around the house that have been bothering us. Like a wood panel in the bathroom, broken stairs in the garden, an ugly brown entrance to the house, and a lot of other small things. Travel is something we're not planning right now. Not for work, not for pleasure. For us, keeping it simple helps with patience and calmness although I do expect some difficult days. But we'll see what happens, how we feel, and how we can help each other.
Hope you're all well X