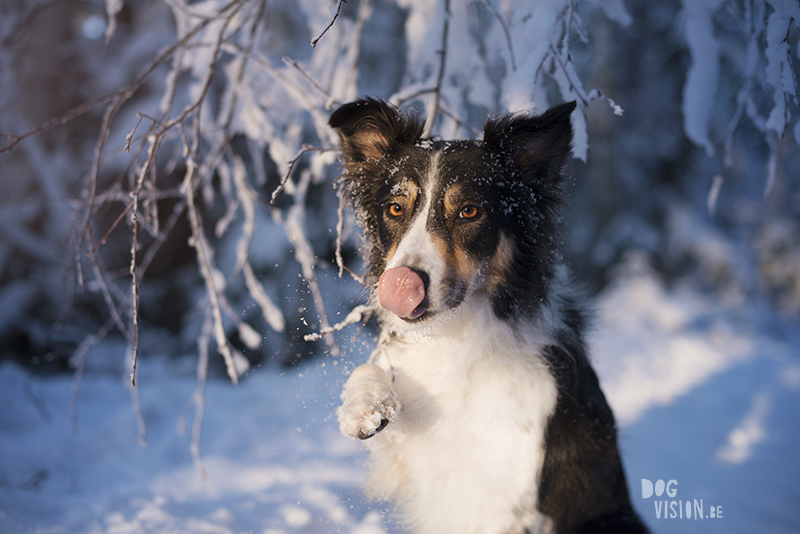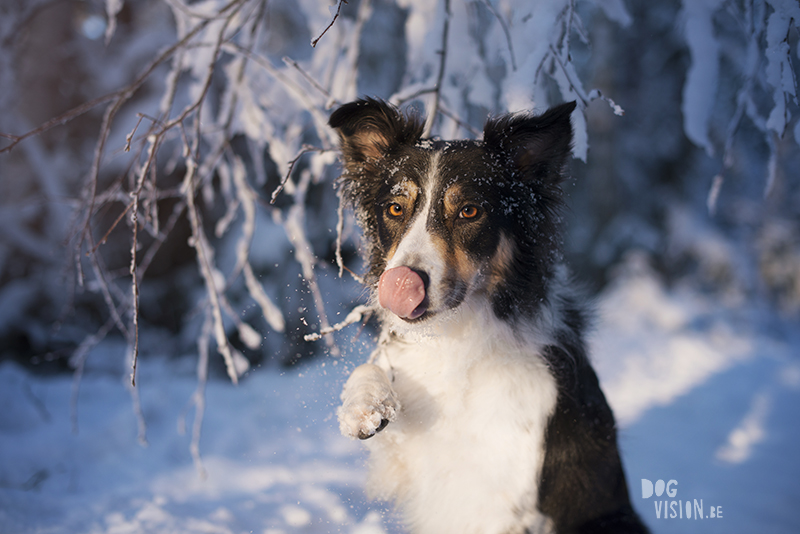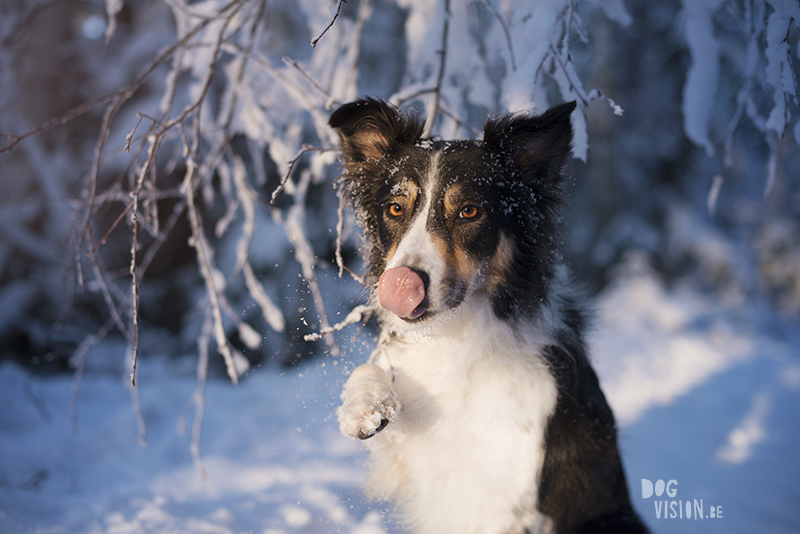 Making funny faces in the snow? Of course!
We're back after visiting Belgium (work/visiting friends/…) and totally ready for a good snowy winter. And we got some of that fresh snow and beautiful mornings, but right now, everything is melting again. But that's ok, it might brighten the dark days but winter is far from over. So we put on some spikes, and get dirty on the forest roads- and oh the dogs love it! The mud, the splashing, rolling in the dirt.
And I know that once the snow arrives, the real snow that doesn't melt for months, my dogs will be clean until spring haha!