Unboxing autumn mail from Hurtta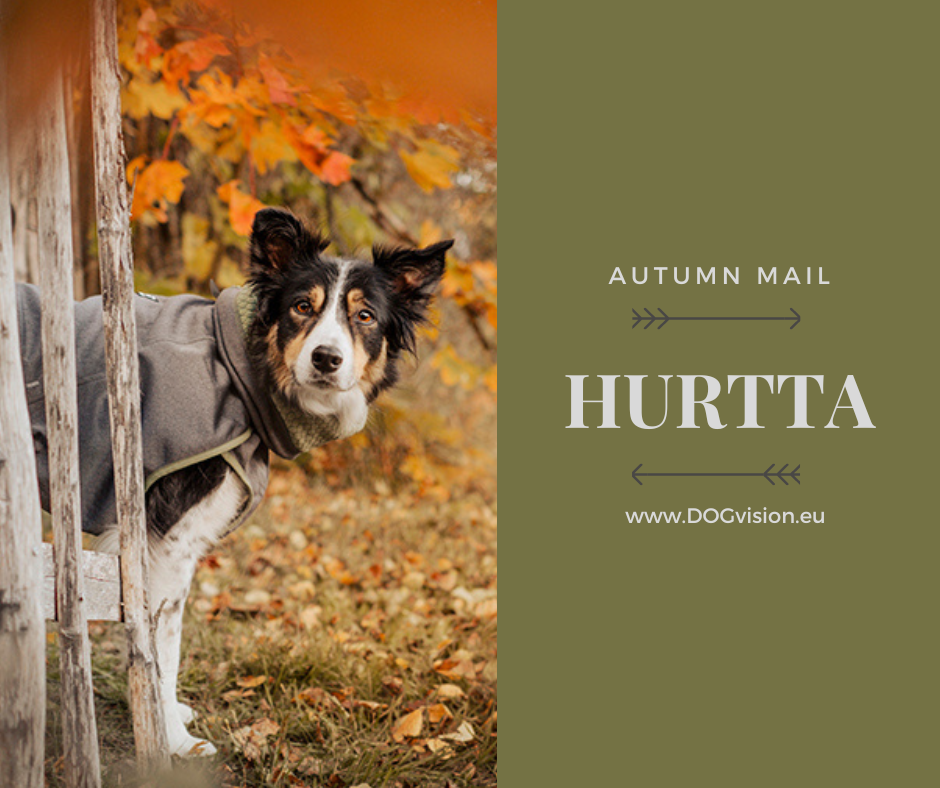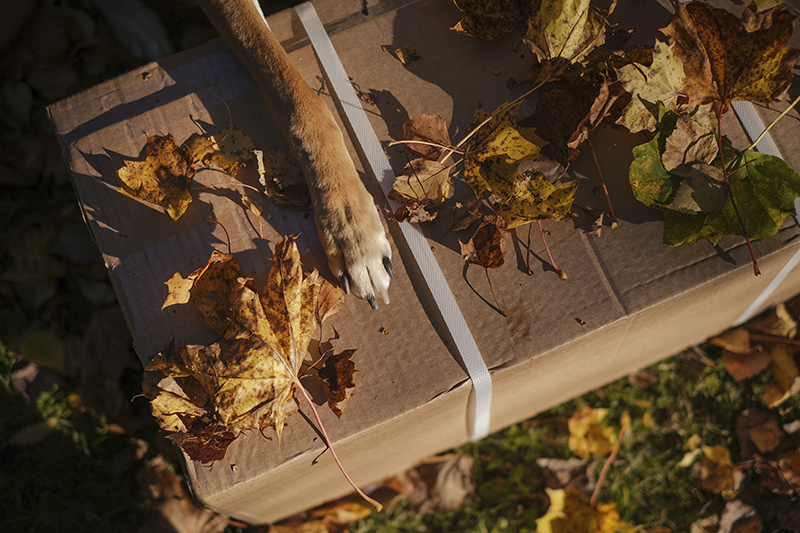 *This post is sponsored by Hurtta.
Oh so exciting! A big box was waiting for us to unravel its treasure. Inside we'd find our autumn delivery from Hurtta, right on time for our upcoming adventures! Curious? Let's unbox!

So what's inside? (Too much for a short video, I can tell you that!)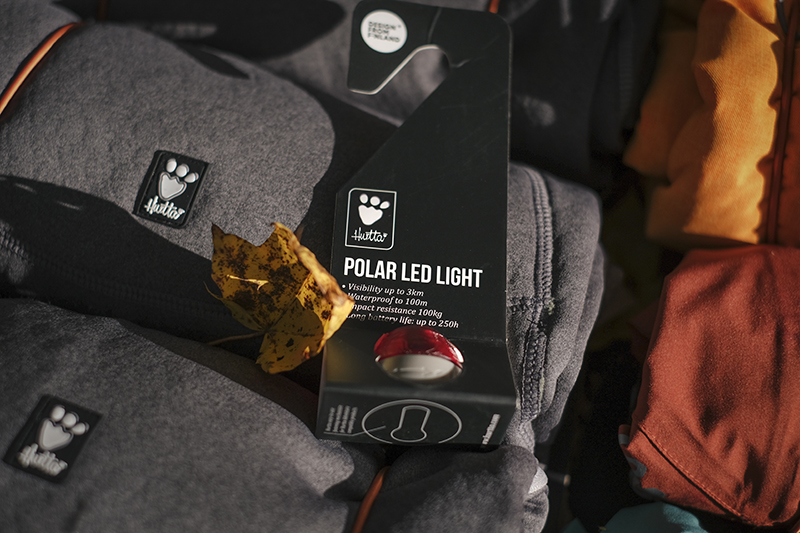 – The reversible Razzle-Dazzle mid-layer fleece jackets for Mogwai and Oona (Lizzie has one too) in the color Blackberry. One side is grey, the other one is green.
– The Midlayer Overall for Lizzie.
– A Polar LED light.
– An Expedition Parka for Lizzie in the color Buckthorn.
– The waterproof Mudventure Overalls ECO for Oona and Mogwai, one in the color Cinnamon and one in Peacock. I couldn't decide on the color so I picked one of each 🙂
– The Razzle-Dazzle Reflective Figures Set to add to leashes, coats, or even your backpack.
– A Zhero Pouch bag in neon green. I had never seen this bag in real life but I'm super surprised by how nice and sturdy it feels. The only downside is that you can't choose the color but I'm ok with green.
– Two Adjustable rope leashes. One in the color Hedge, 11mm, and one in the color Blackberry, 8mm.
– One adjustable leash eco in the color Blackberry.
– The Warming Harness ECO for Mogwai and Oona.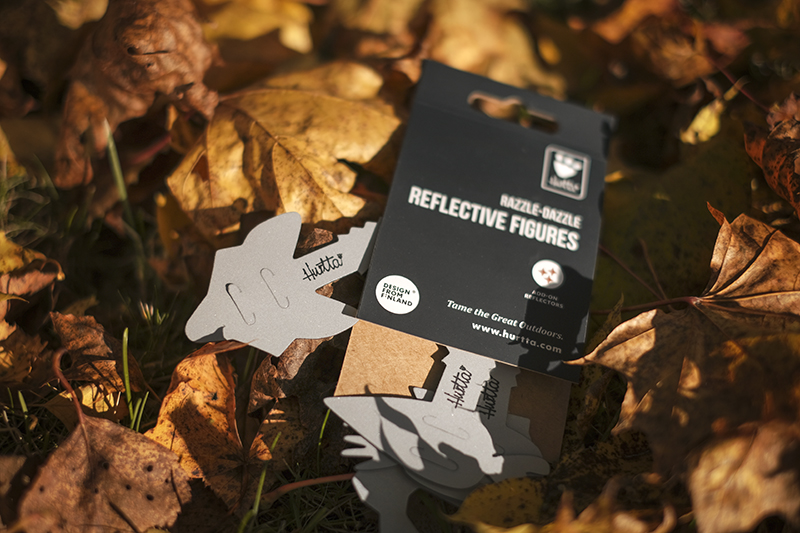 Look how pretty these colors are together!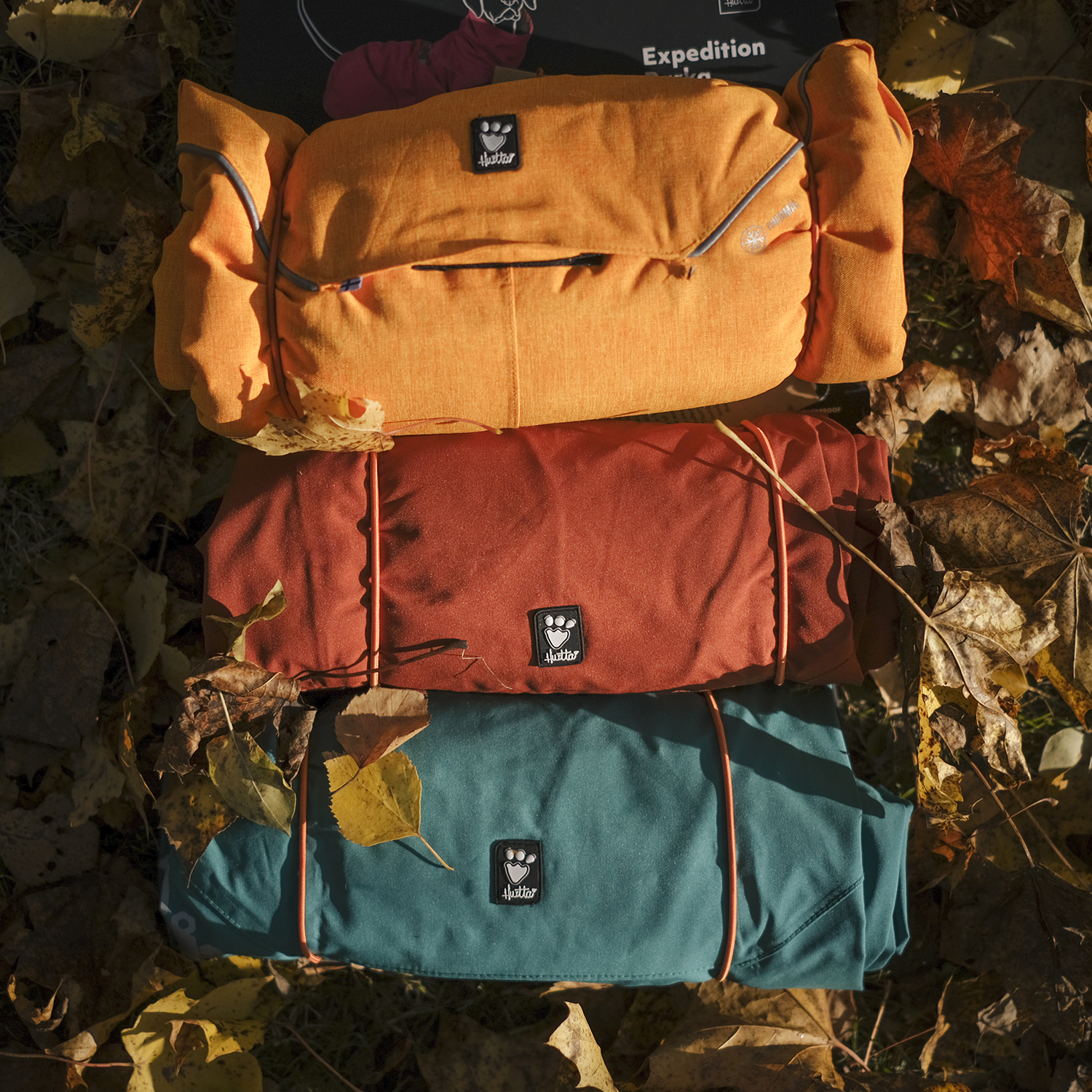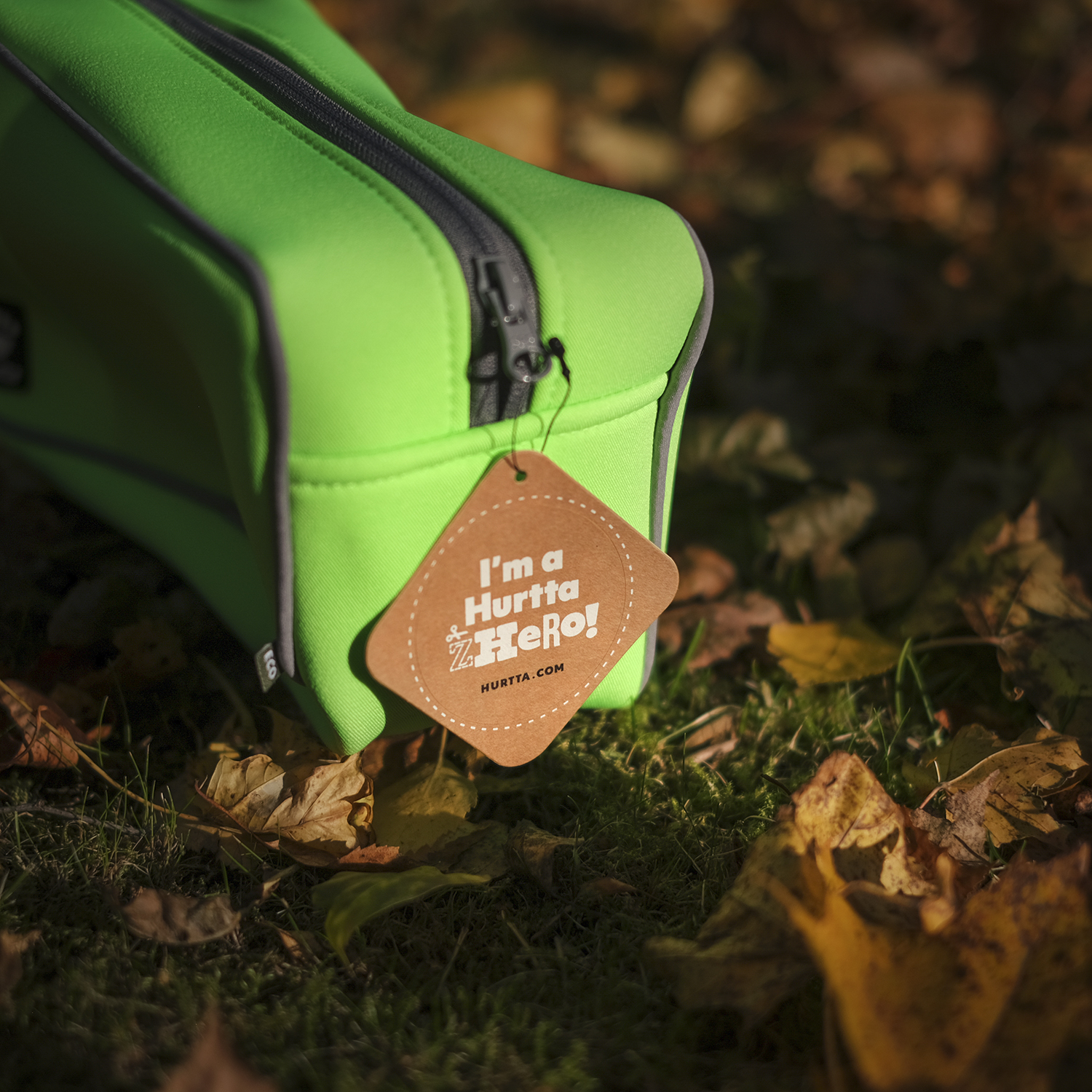 As you can see, the spoiled adventurers slide into the dark season very well-equipped. Long gone is the midnight sun, and only my Hurtta bag is still bright green :-). But as they say here: "There is no such thing as bad weather, only bad clothes!" And that will be something that we don't have to worry about. Rain, mud, snow, frost,… bring it on!
'Cause, we're ready!