Week 3, coloring pages that dream of adventure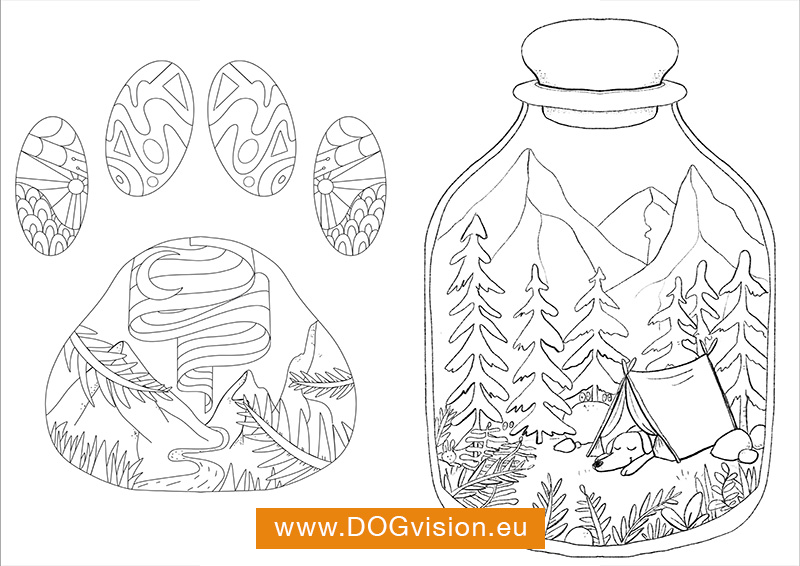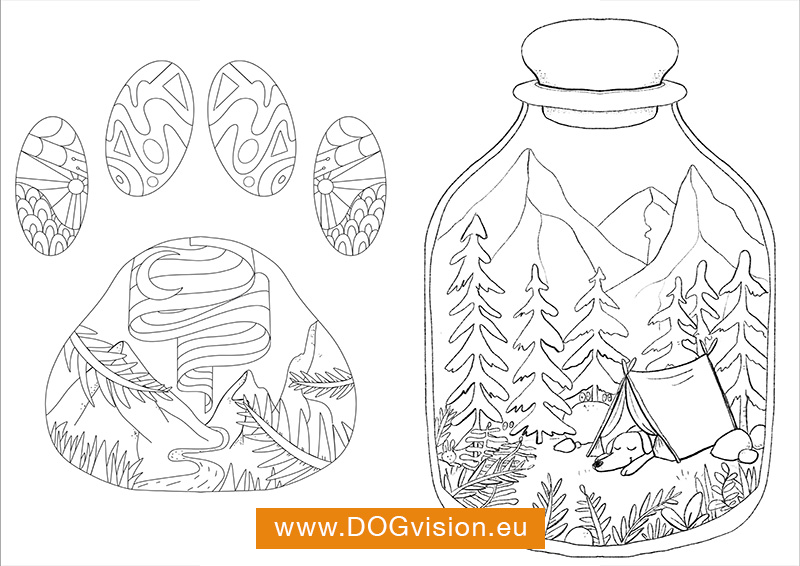 A new week and two new coloring pages that let us escape and dream away by bringing this little world to life with color.
If you are already subscribed to the newsletter, the new images will end up in your mailbox, otherwise, you can register below and you will receive the link by email where you can find both these and the previous drawings.
Ready to get creative?
Download your FREE printable
If you want to get inspired or just enjoy the creativity of others, here are a few examples that I received – super super thanks for sharing!!
Work in Progress from Heleen – and how wonderful is that box with pencils!

And this one, so joyful! That mix of colors, also in the coat, is very interesting. I'm also curious if it worked out with the water too- as these are watercolor pencils. For those who don't know what that is, it's a watercolor pigment in a wooden case just like normal pencils so you can use it both dry for coloring and wet as watercolor paint (or even a combination of the two). If you work with watercolor, keep in mind that your paper is sturdy enough. Regular printing paper is great for coloring but does not respond very well to water – it starts to bubble immediately, and with too much friction you will soon be painting on your table instead of on paper. I usually go for 300g/m, but make sure that your printer can handle that and whether the ink responds well to water – otherwise you can use, for example, chalk paper or carbon paper to transfer the drawing.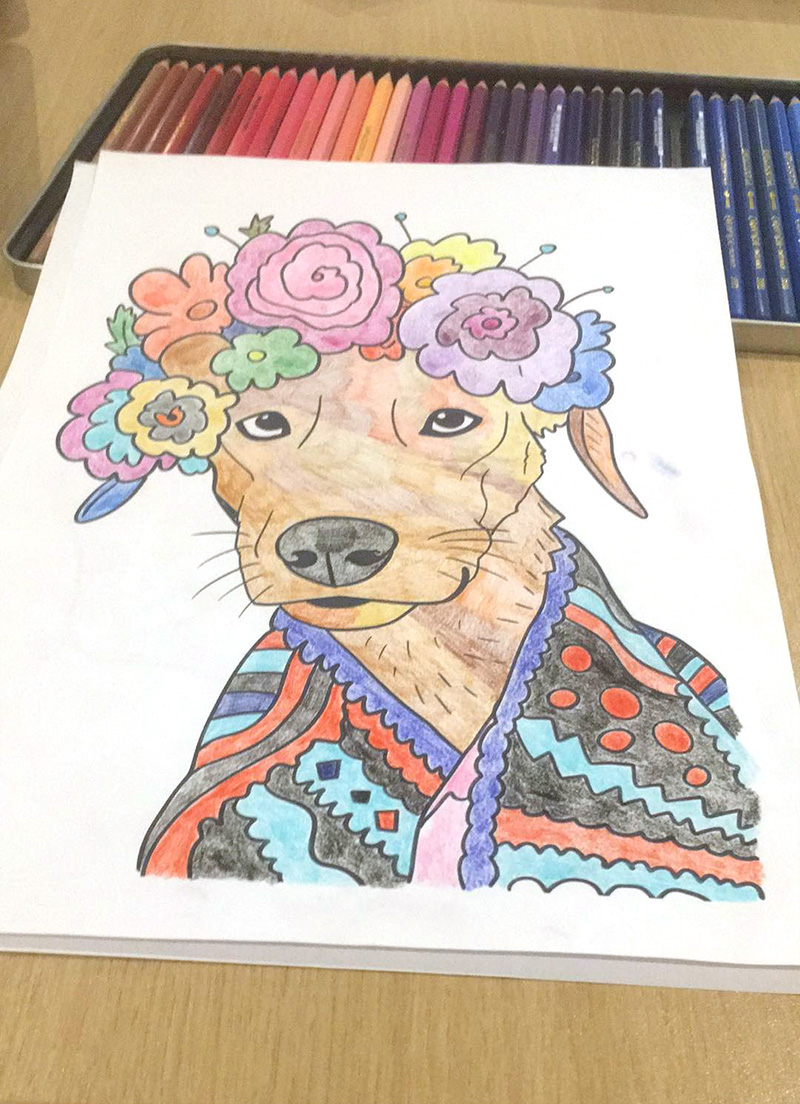 And this is from my aunt May who not only went for cheerful spring colors but also cut out the image and laminated it into a coaster!
Such an original idea!