Week 4: the watchdog and the hoarder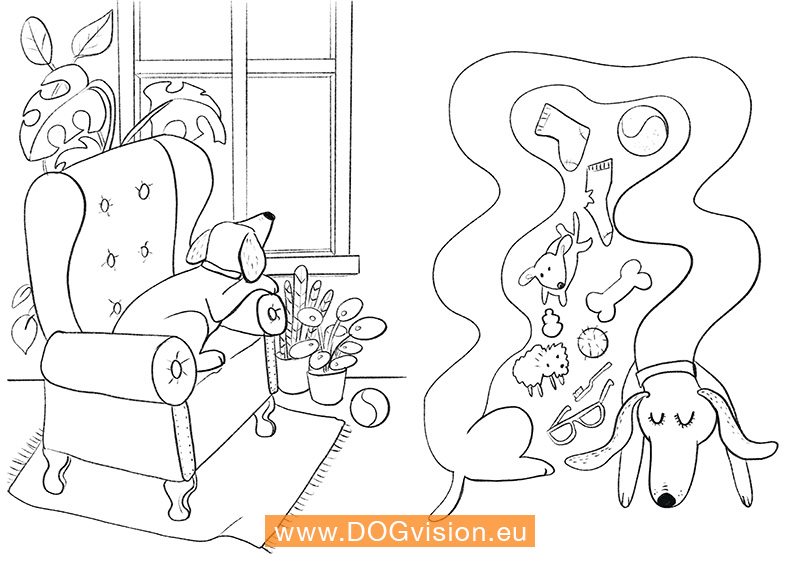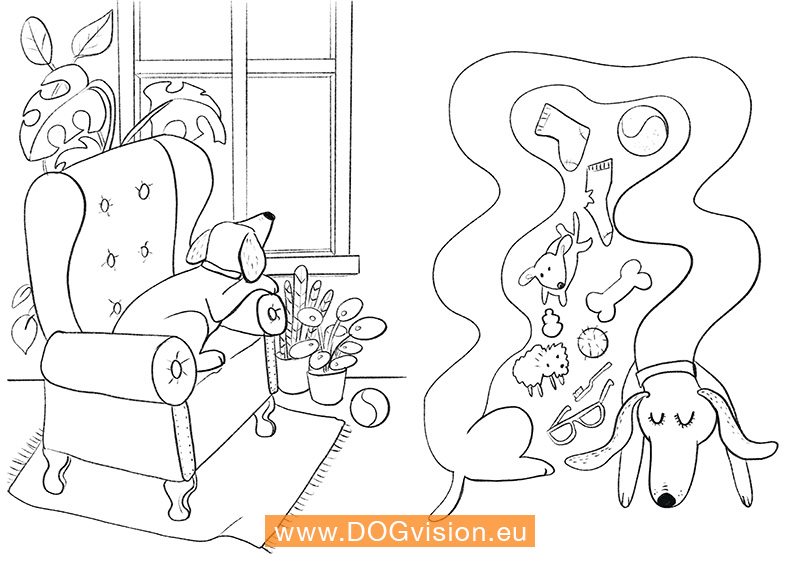 It's already week 4 of the corona coloring pages and the inspiration for this week, as you probably guessed, are some habits of my dogs. The neighborhood watch, that is tireless Lizzie. She has seen every movement anywhere around our house. Any cat, fox, deer or bird. People are rare species here, but I left the view through the window white so you can make something up yourself. That may be a deer, the lake or woods, but also a shopping street, a doggy friend or even a dragon. Your drawing, your choice.
The hoarder is Oona. Fortunately, the demolition days are over (I wouldn't be able to buy new glasses every month) but she likes to have some treasures near/under/next to her when sleeping. If there are any chewing bones, preferably all of them.
If you have already signed up for the coloring pages in the past few weeks, you can either simply return to the page or click the links in the email you receive from me. If you are new but want to get started, you can register at the bottom and the link where you can find both these drawings and those of the past weeks will arrive in your mailbox.
This is one example of work in progress from last week by Caroline (if you print the large files there is no logo on them)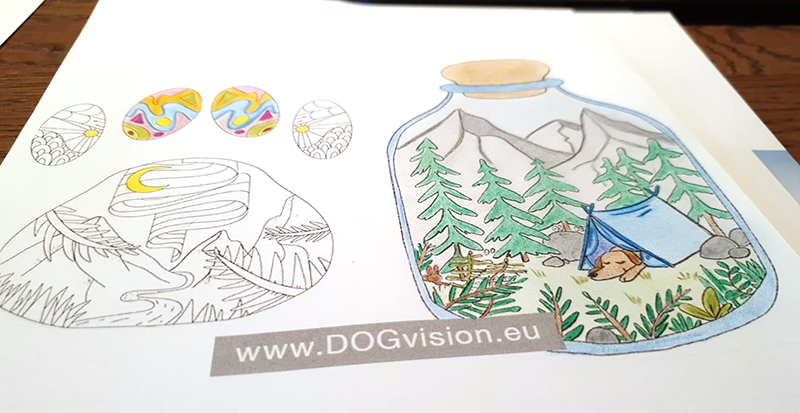 Ready to get creative?
Download your FREE printable