Week 6 of the Corona coloring pages: working at home & skater dog.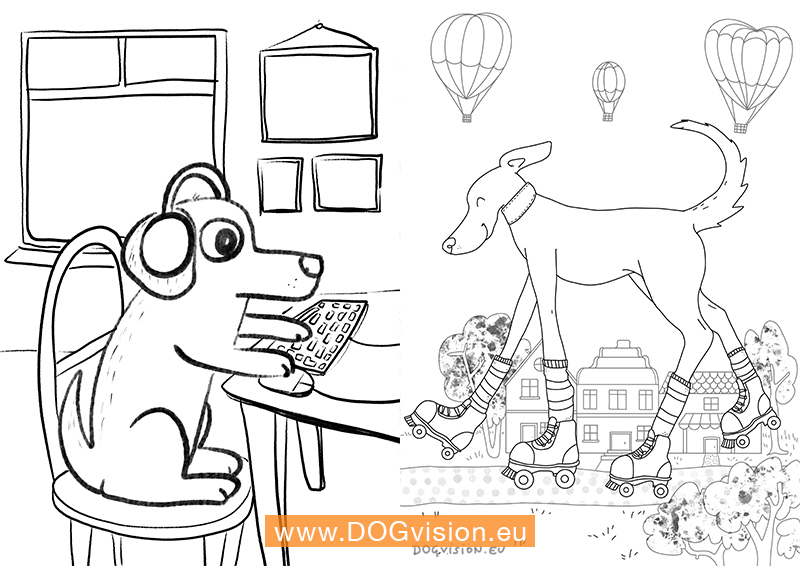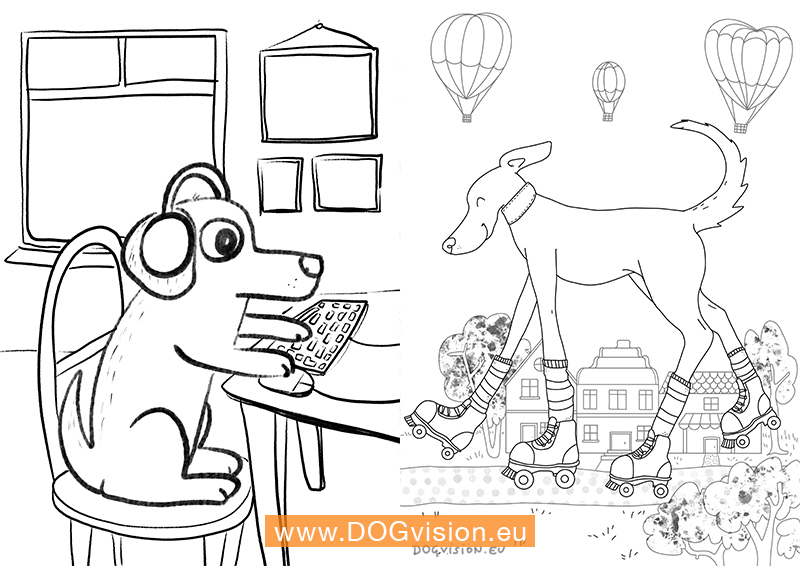 Week 6 already of the Corona Coloring pages. I think it goes pretty fast, but how does it feel for you? Are the days crawling or flying by?
The coloring pages of this new stay-at-home- week were inspired by working from home – and what happens often during work? Daydreaming! ? Once again I left the view from the window and the frames on the wall empty so that you can give it your own interpretation if you want to.
If you are already subscribed to the newsletter, an e-mail will automatically drop on your digital doormat with the links to these new drawings. As always, they are designed in A4 format so you can easily download and print them.
If you are new but would like to participate, you can register below:
Ready to get creative?
Download your FREE printable
Also a big thank you for your images (feel free to share the work in process or finished ones or even fun things you do with them) and your enthusiasm! It's super nice to get some feedback and encouragement because all of this is new to me too. From the Corona-stuff to designing digital coloring pages with dogs on and figuring out how to do the e-mail list thing :-).
This drawing is by Nele Vos. Thanks for sharing Nele!