Finally the swimming season has started!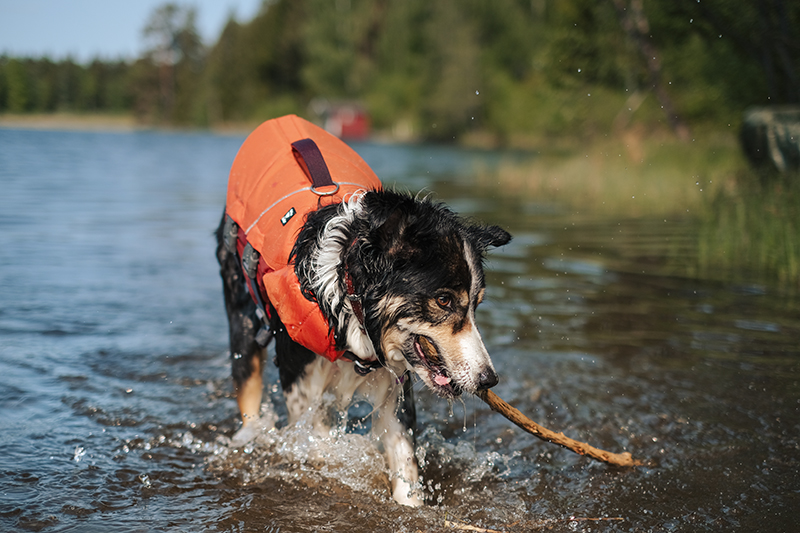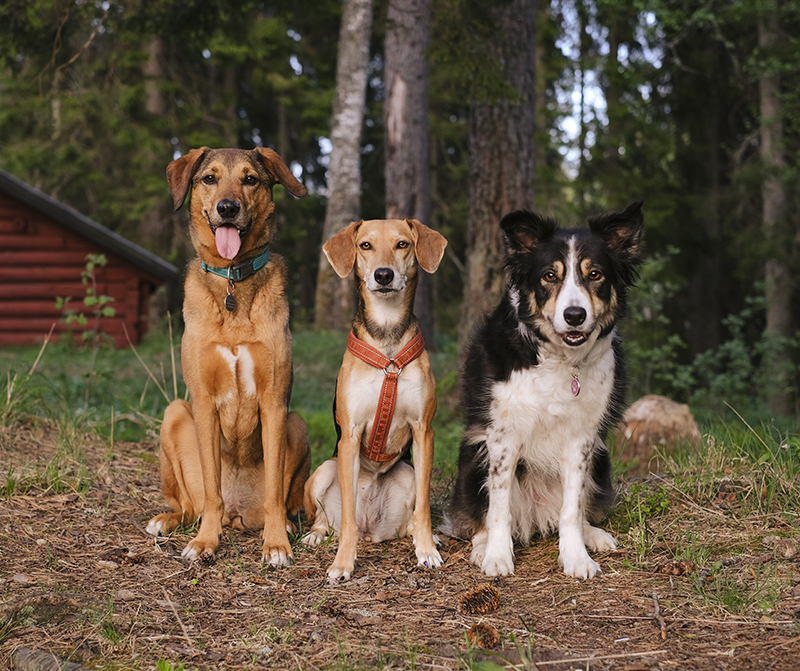 Look at those happy faces!
Only a few weeks ago, in early May, the world around us was still blah. Everything was still dead. Brown. Beige. Cold.
But as always, when you start to get restless about the never-ending cold, everything suddenly explodes into bright greens. Since that first week of May, we're having non-stop sunshine, day up to 22*C, and the whole garden smells like flowers.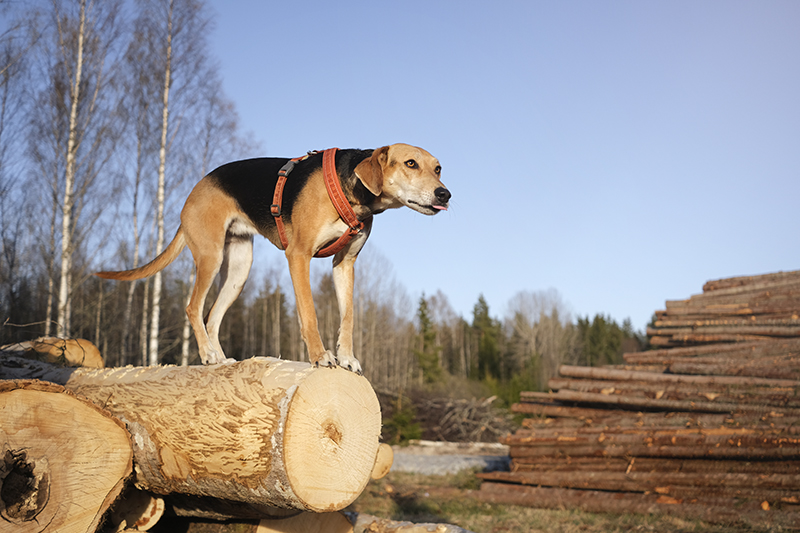 If it was up to Mogwai, she'd dig a hole in the ice to go swimming, but luckily, she waits until we give her the green light. And boy she's one happy puppy now!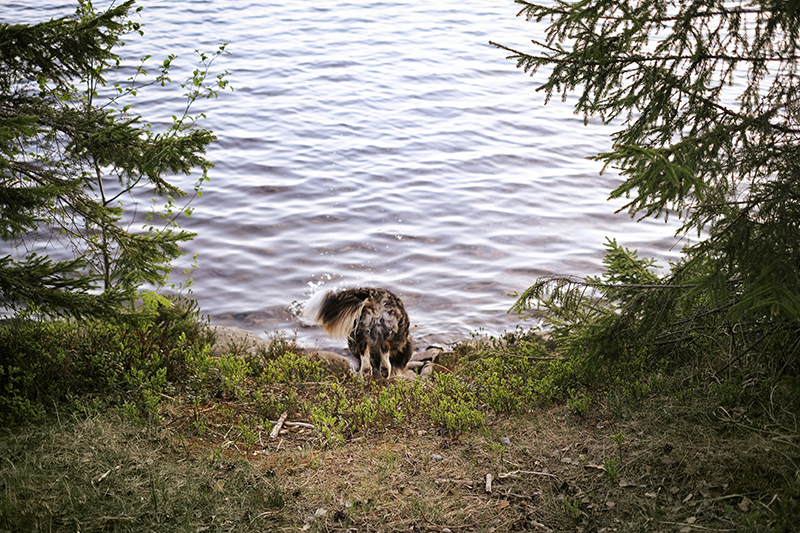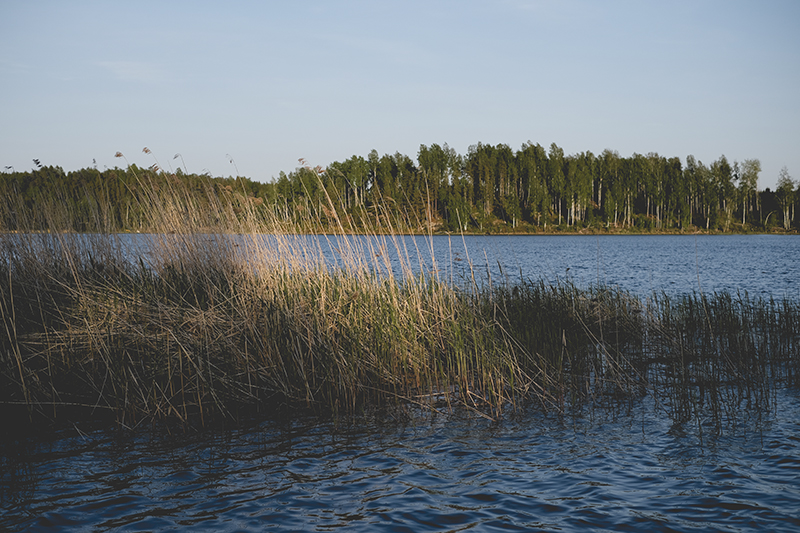 The best thing about summer is without any doubt the early morning swims. Starting the day deliciously refreshed with a bunch of tired wet dogs. I'm not a morning person, but this is something to get up for! 🙂
For us, bald two-legged creatures, the water is still a bit cool, but Joeri already went for a dip! I've been waiting for thé delivery of the season to get into the lakes more often: a wetsuit! It arrived this morning and while I do feel like a packed sausage in it, I'm SUPER excited!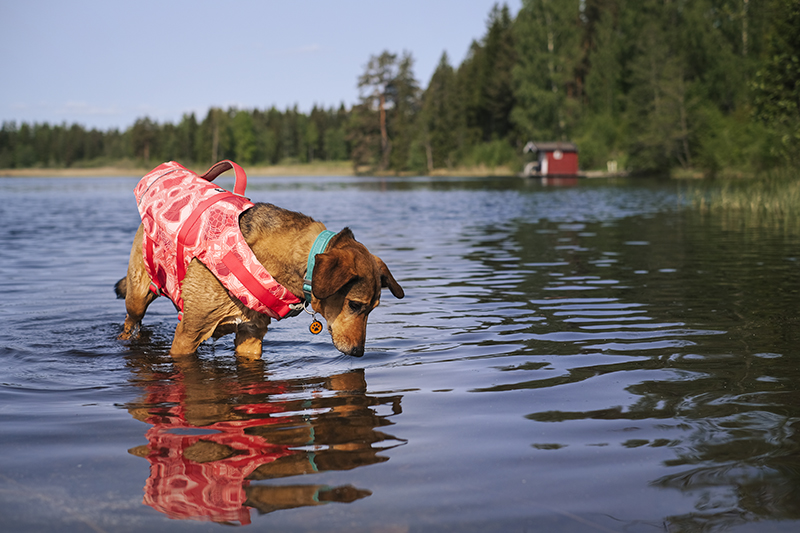 Mogwai and Lizzie got the new Hurtta life savior vests, and I chose the color 'Buckthorn' for both of them as I think it's a good contrasting color in our environment- and I like matching colors :-).
It was a tough choice though as the other color, 'Peacock', is super pretty too.
* I think the colors of the vests are a bit more intense in real life than on the website.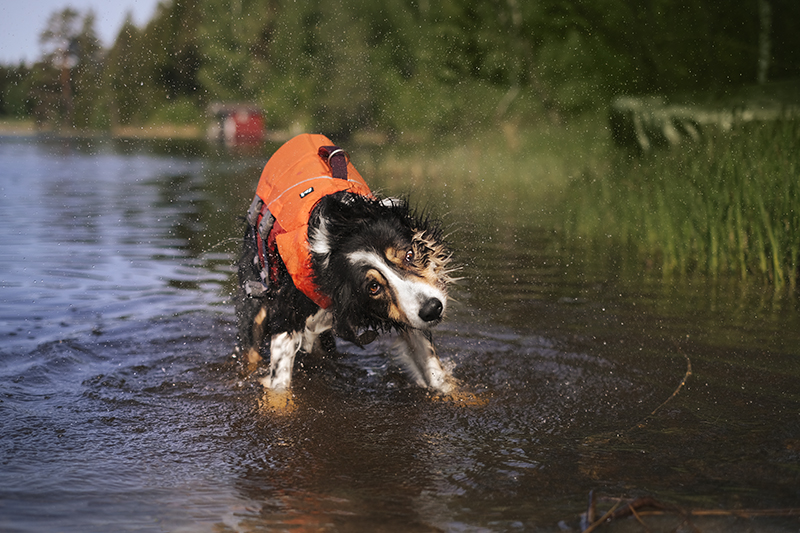 Oona is wearing the color 'Coral Camo', combined with the Casual collar eco in 'Peacock'. Such a vibrant and happy color combination. It makes me think of raspberry sorbet and swimming pools.
#dopaminedressing for dogs?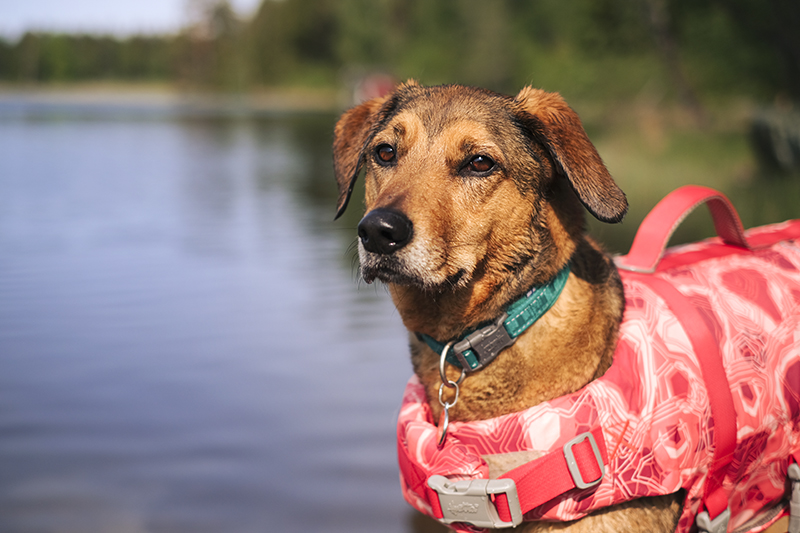 For their outdoor/having fun collars, I've been using Red Dingo tags for a while now and ordered some more for the new collars and harnesses. They have been holding up very well, we haven't lost a single one, and the inscriptions are still perfect.
Oona stole Mo's ball and didn't want to return it. Fine, said Mo, and she continued the fun with a random stick 🙂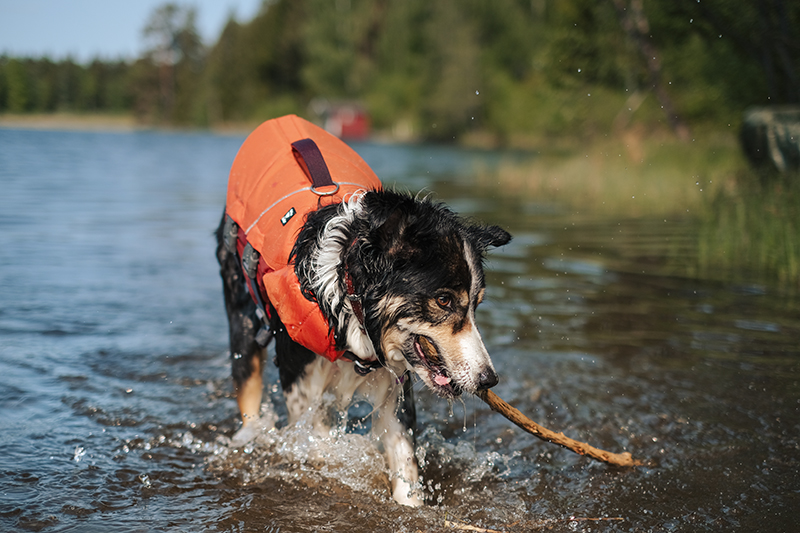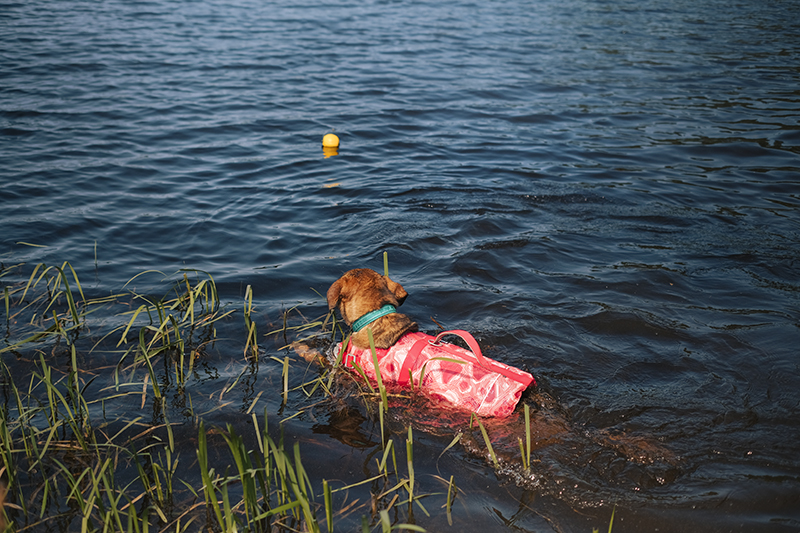 … And lastly, shake shake shake, and off for breakfast!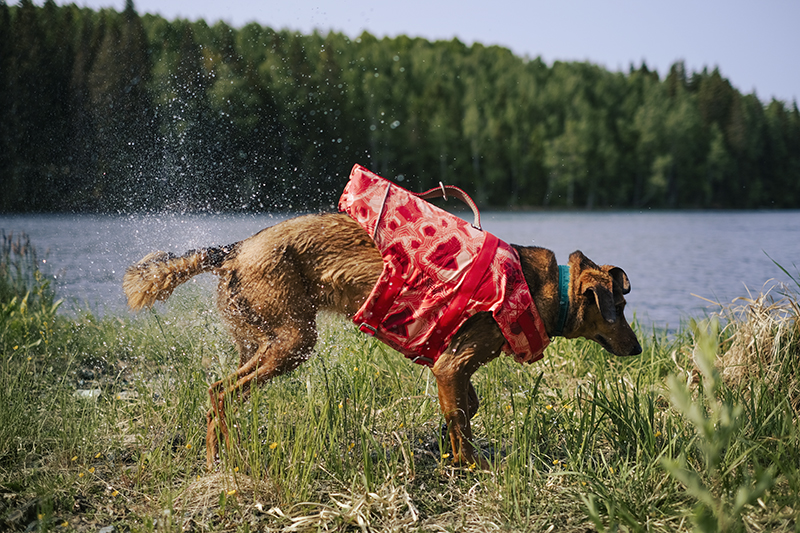 I've been having fun with Insta reels too lately, I hope it works to share this video here:
View this post on Instagram
PS: The Life vests and collars from Hurtta are gifted as we're a part of the Hurtta Adventurers of 2023.