Our favorite life vests for dogs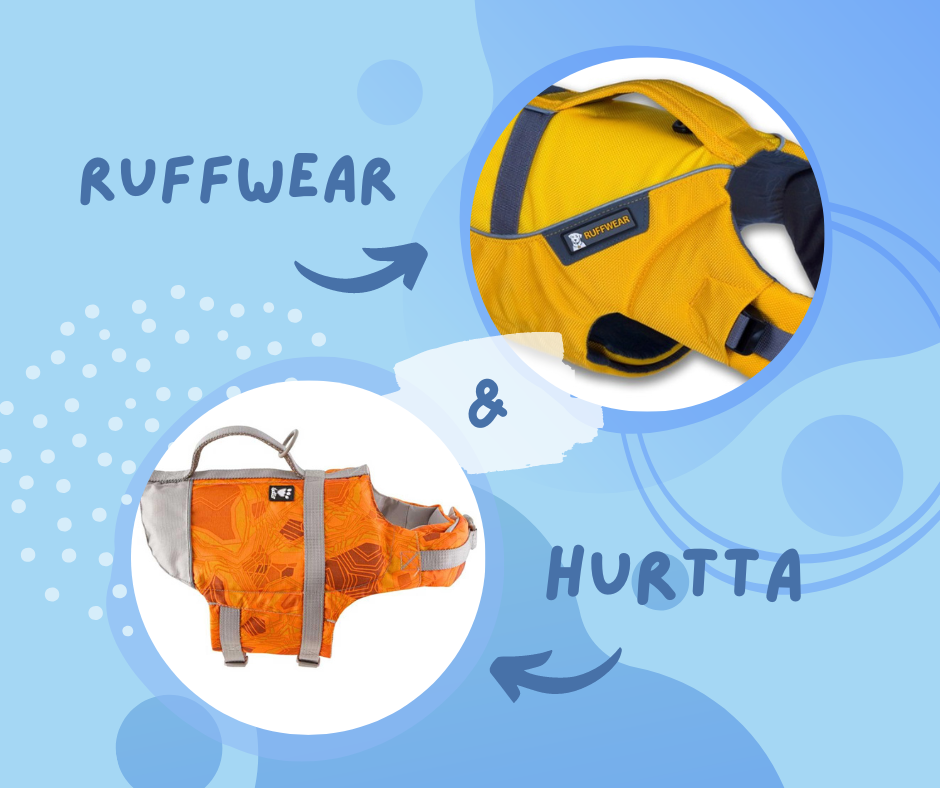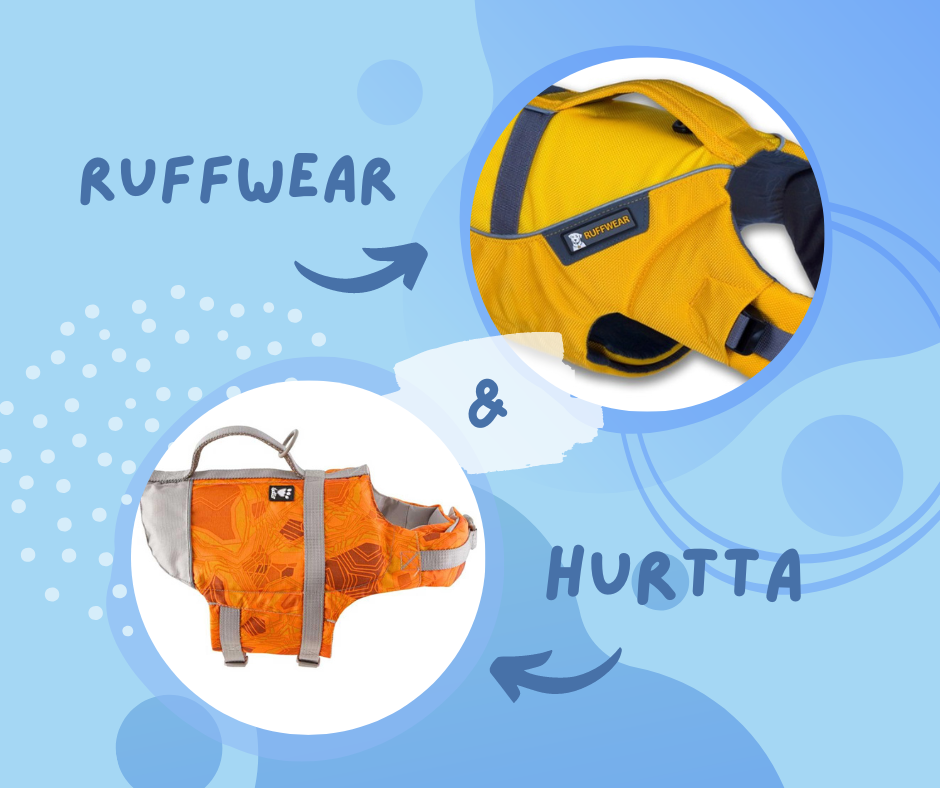 There might be different reasons why you're looking into life vests for dogs, and in this blog, I'll be sharing my personal experience, how and why I use life vests for my dogs.
I bought the first vest many years ago when we went paddling for the very first time with a very young Mogwai, Ravasz, and some friends.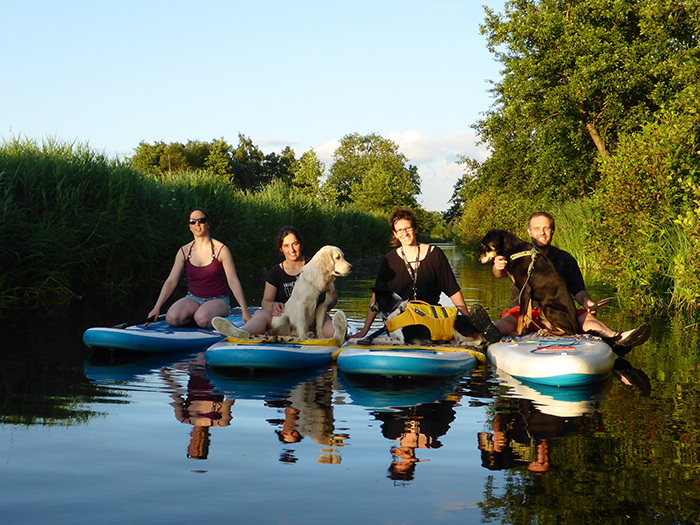 The first question that I often get when people see us using life vests is: "But can't they swim?" And in the case of my current dogs, yes they can all swim. Since we're surrounded by lakes and rivers (and even a lake in our backyard), it's a basic skill they need to have.
That might not be the case for every dog. Some breeds aren't built to swim, some dogs might be less mobile due to age or health issues. Even the best swimmers can get tired and begin to struggle. They can be surprised by a cold spot or current, go after a duck, or swallow too much water when playing. And I know very well that while my dogs are in good health and very fit, they don't get the chance to practice swimming year-round.
A story of a situation I came across online: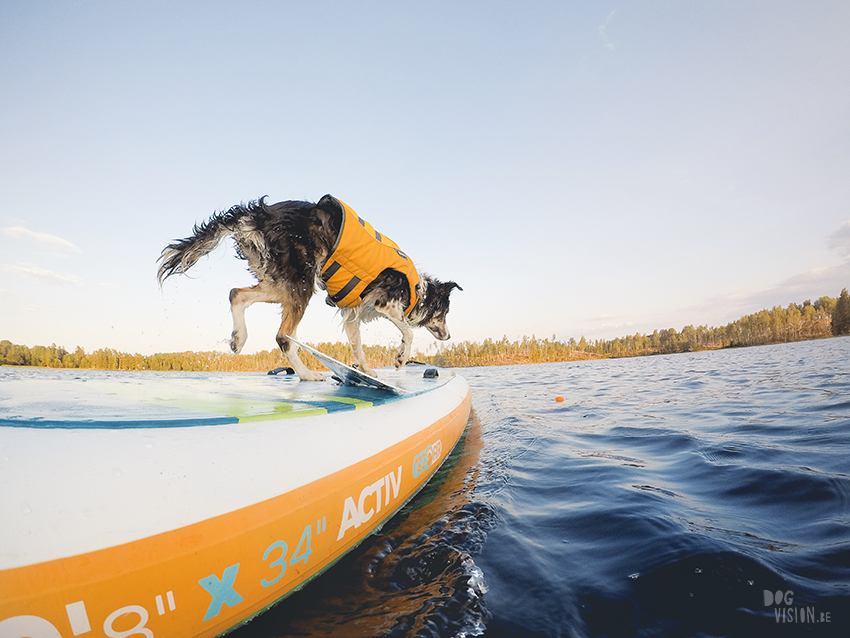 When do we use a life vest?
– When we go out paddling or kayaking. For safety, getting back on the board, and visibility.
– When we're on a raft or other water vehicles.
– When teaching a dog to swim. (Oona tried the vertical swim at first so that didn't work out very well)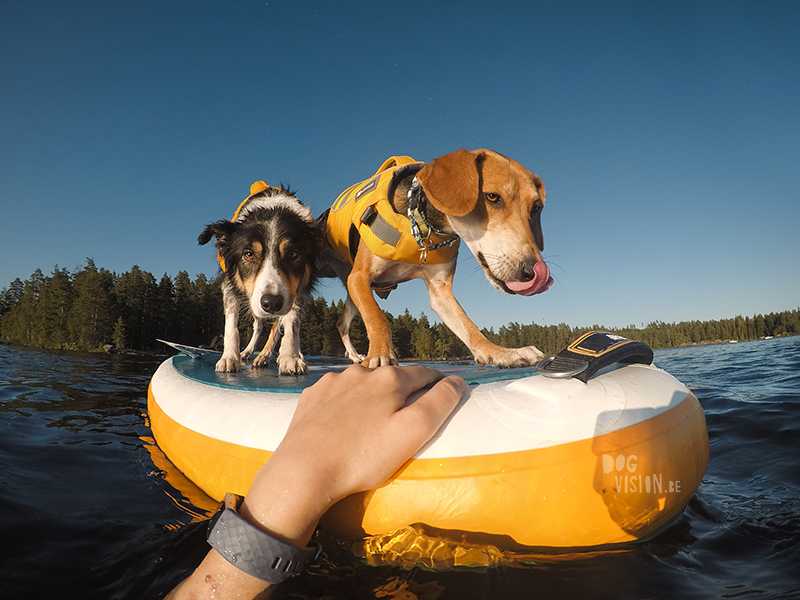 When we go paddling, the dogs don't continuously swim. They sit quietly on the board, watching the water, the birds, and sometimes moose or beavers. They know that they have to wait for my signal to be allowed on/off the board and I'm very strict on that. This way I can choose when and where we go swimming, but also make sure that they don't disturb wildlife or get into trouble.
Things I look for in a life vest:
– Enough body coverage.
– Large, easy-to-reach handle and strong straps- I use this to pull them back on the board after swimming.
– Comfortable fit so they can still play and swim.
– Adjustable to my dogs.
– Bright color.
These vests also have reflective trims and the possibility to attach a leash or lights.
Red flags for life vests:
– Flimsy buckles or straps.
– Bad fitting.
– No handle.
– Not adjusted to your dog's weight.
Life vests are quite the investment, but worth it in my opinion. Before buying the ones that I have now, I looked at a lot of different vests that were available in the stores, and some I did not trust while these have outlived my previous dogs (I wish it was the other way around and all my dogs were still with me).
Other brands have excellent products, but these two are the ones that I'm using for years now, and that are available where I live.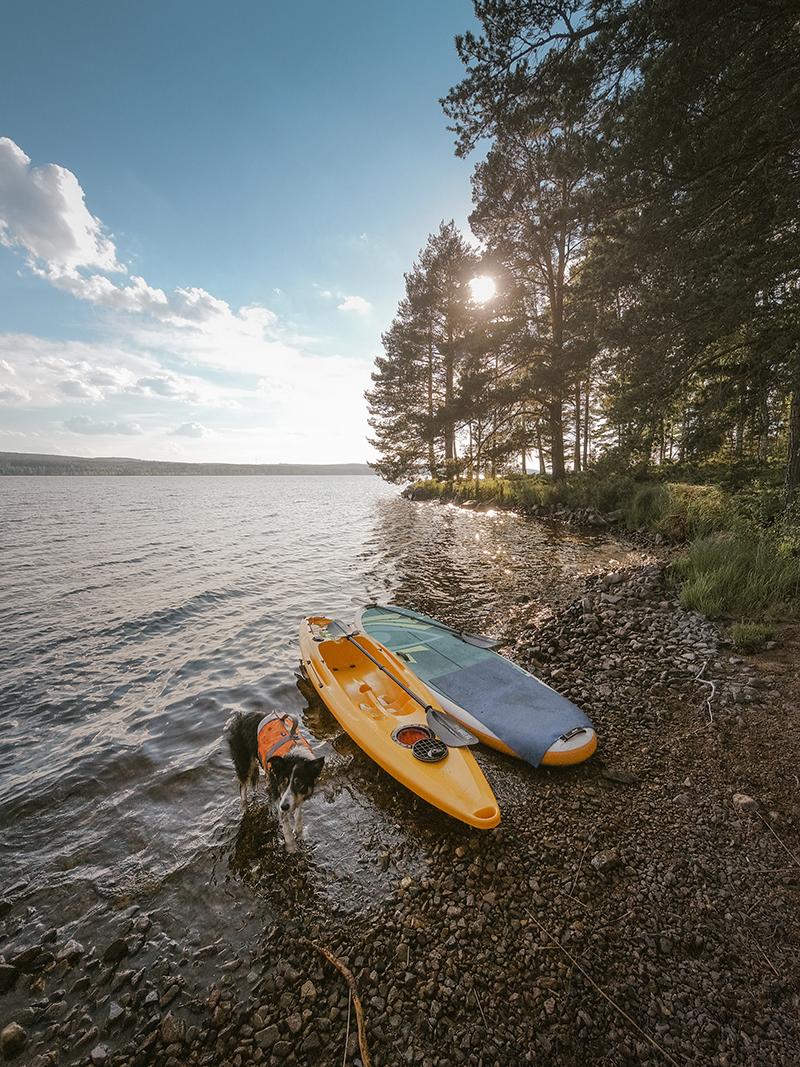 Hurtta vs Ruffwear.
I don't have the most recent types so some features might have changed.
– Both vests are holding on very well. They might have a few stains but nothing got broken over the years.
– The Hurtta handle is tinner and points a bit more upwards while the Ruffwear handle feels like a part of the vest.
– The Ruffwear has more of a solid rounded shape while the Hurtta consists of different parts that fold. It's a bit hard to describe but perhaps you can see the difference in the pictures? Both seem to work equally fine for my dogs but I wonder if the solid shape is perhaps more comfortable when lifting the dog out of the water.
– The Hurtta vest costs -at the moment of writing- around 71EUR, the Ruffwear 127EUR so that's certainly a difference.