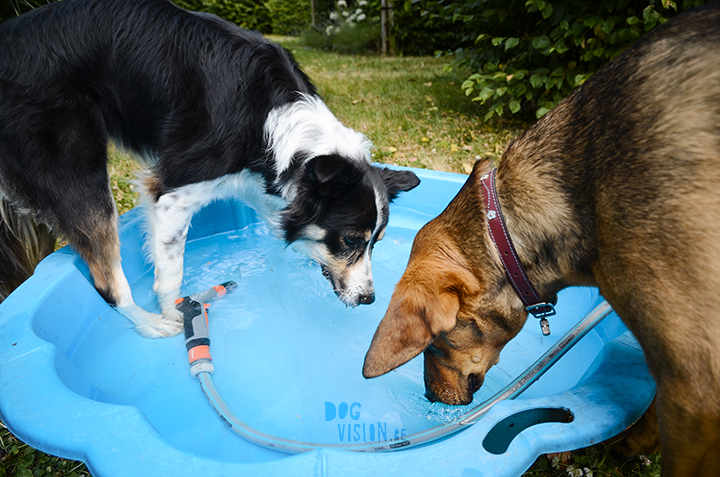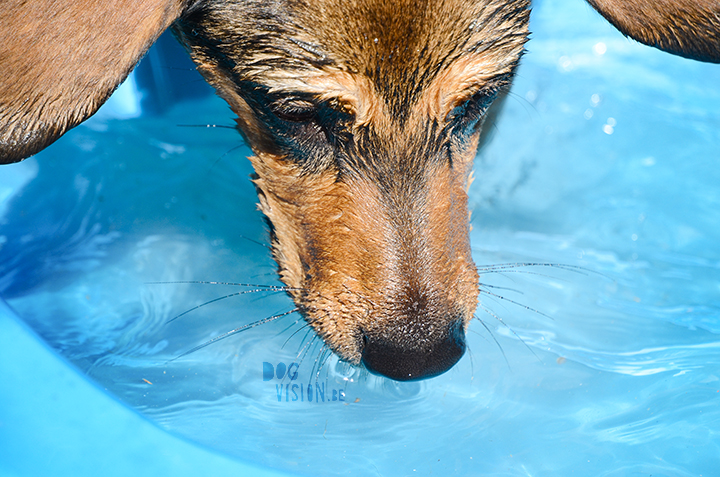 During our stay in Belgium it was so hot I felt like I would melt away like an ice cream in full sun. The dogs seem to enjoy it for a while but since summer in Sweden hadn't really started yet, it was a big change for them too. I decided that a place where they could cool off was definitely needed and got out a bright blue plastic children's pool. The dogs were staring at me from a distance and at first only Ravasz seemed to think it was a cool XXXL drinking bowl. He made his tong wet and went back to sleep. Mogwai wasn't interested and Oona was afraid.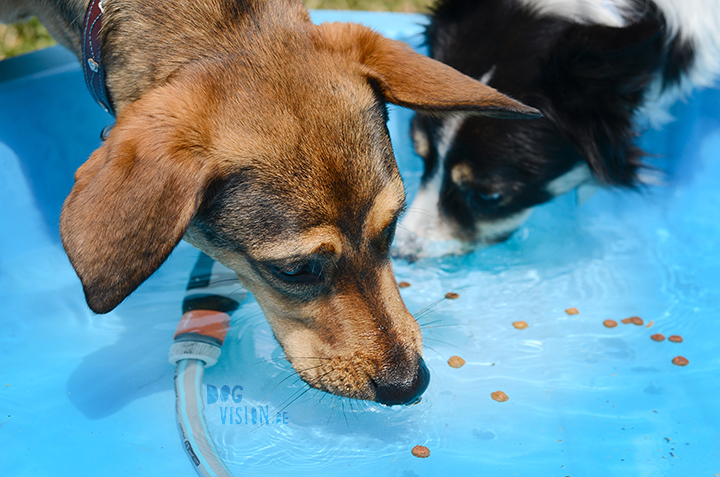 Plan B: cookies!
I threw in some floating cookies that swirled around as the water level was still rising. The combination of smell and movement triggered Oona's interest and she started to chase and eat them and even Mogwai joined in. The next level to conquer the fears was: sinking cookies 🙂
That was much more difficult but after a while even Oona enjoyed searching for them.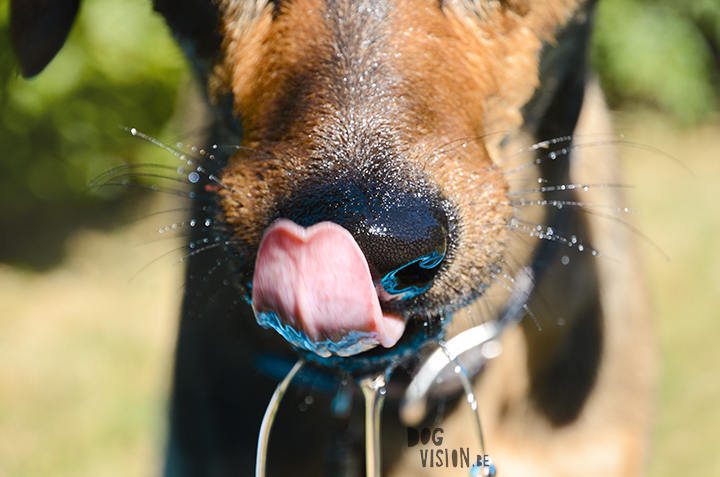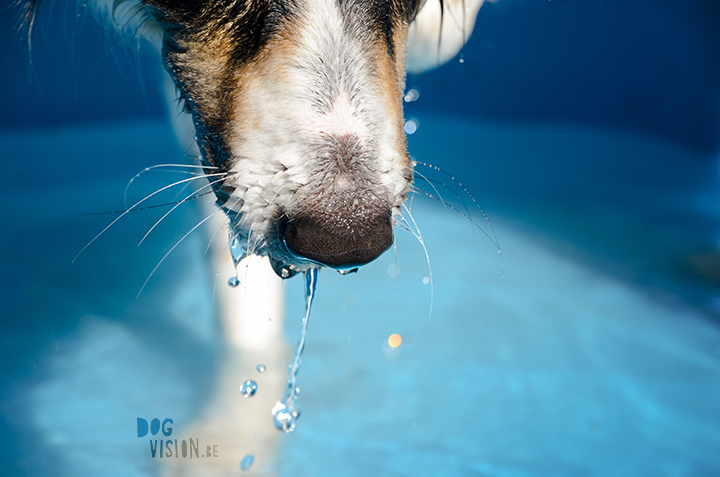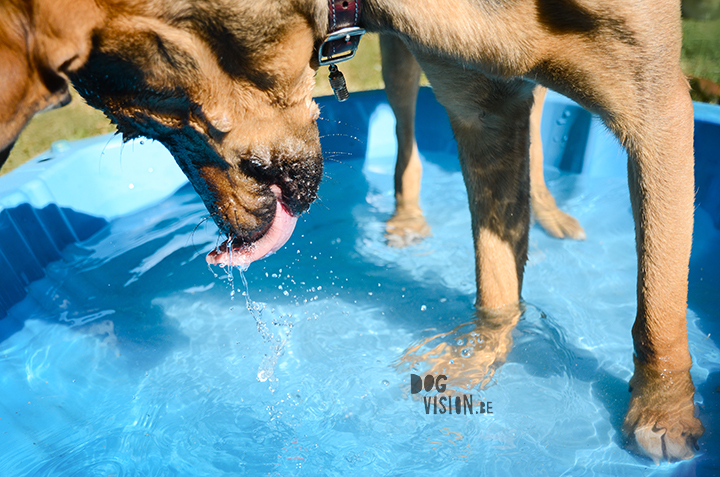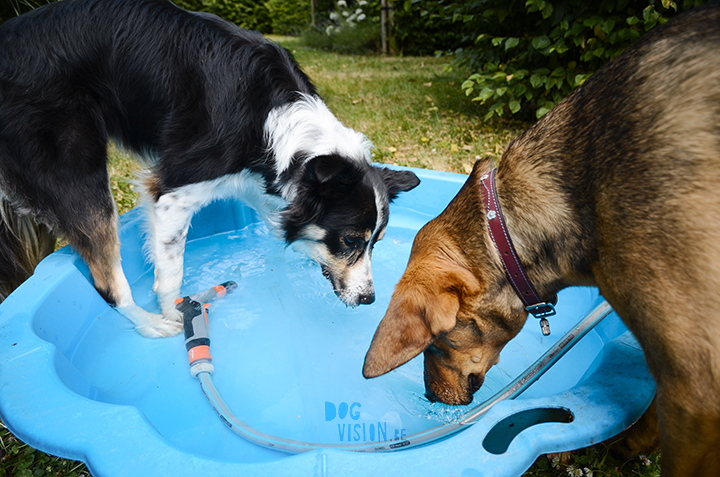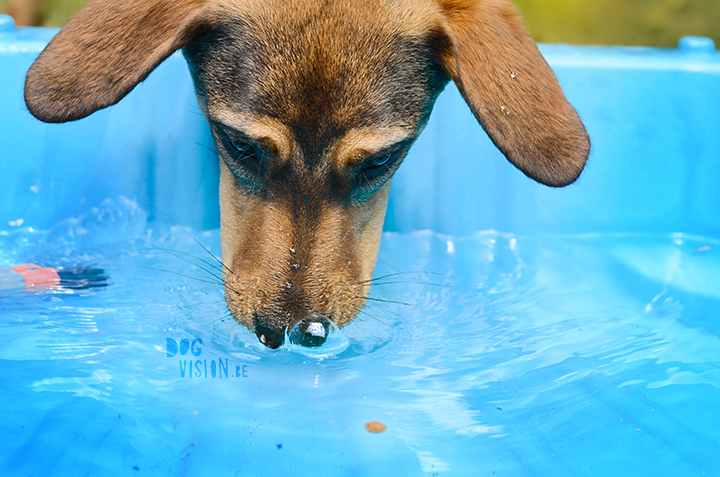 For your daily need of furry friendship, you can also follow us on Instagram.
Save
Save
Save