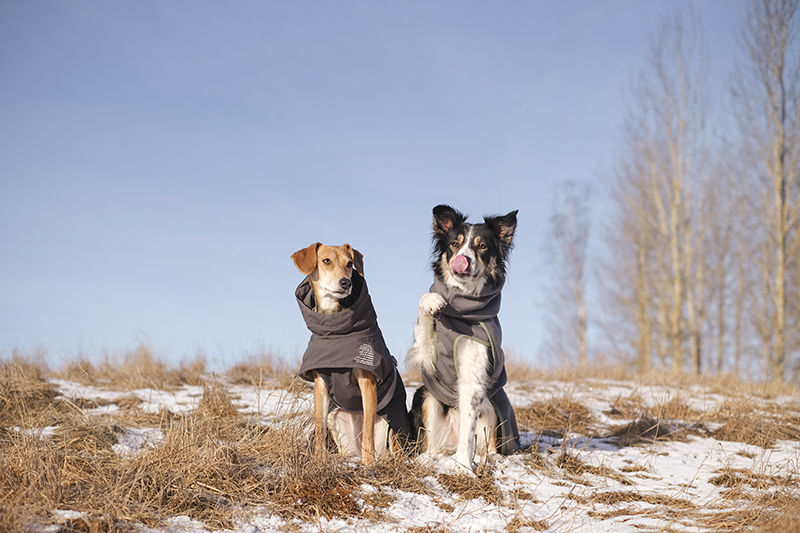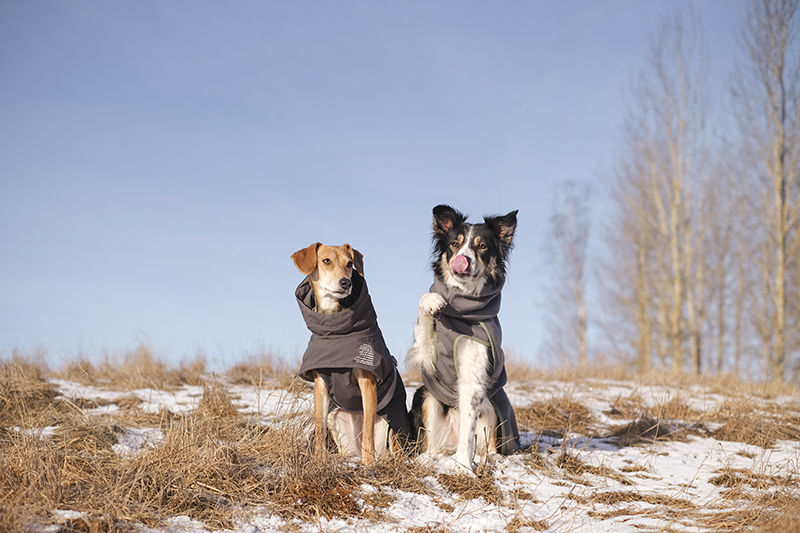 It's been a very unusual winter this year. It's been quite warm and extremely icy on the roads and forest paths. Oona slipped on the ice, hurt her paw, and got a few weeks of leashed walks to avoid any more damage.
So far, we haven't been out on the ice as I was hoping for, but we did make beautiful walks, made food on mountain tops, and started Nordic sunbathing as soon as February.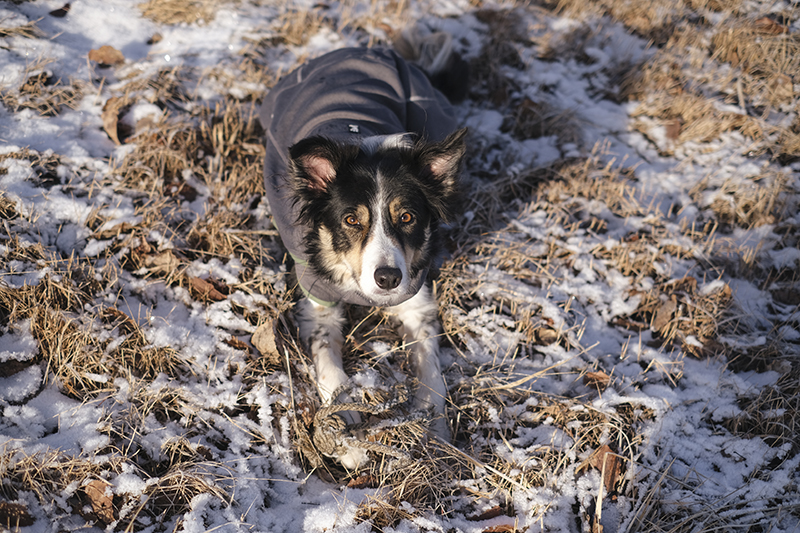 Not only is my car equipped with spikes, Joeri and I have been using spikes for our shoes as well for almost the whole winter season (even on our snowboots).
Normally, when it's freezing for months, the snow doesn't melt and it's very pleasant to walk or drive on it. The misery only starts when the temperatures rise above the freezing point. Then we get slush during the day, and ice by night, … and that cycle continues until it's actually spring- which is late April or May.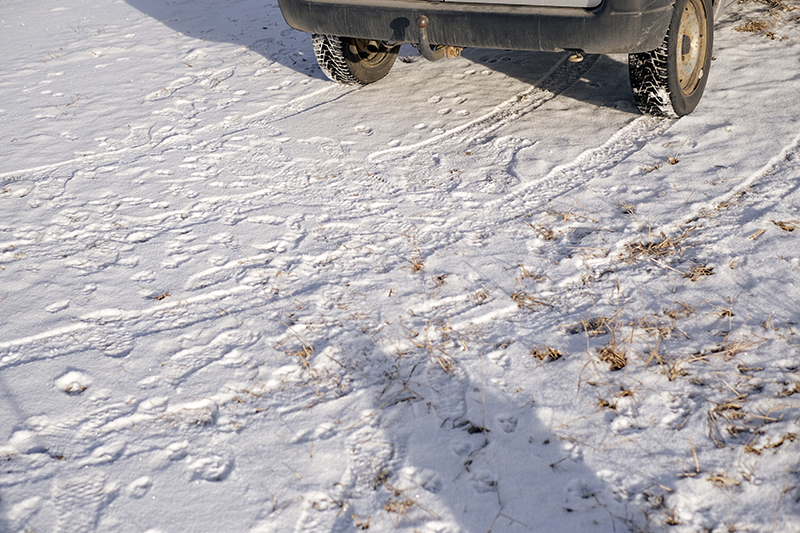 By now, we start to feel some hints of the warmth of that delicious sunshine, and oh it feels so good after the colder days! Mogwai definitely agrees!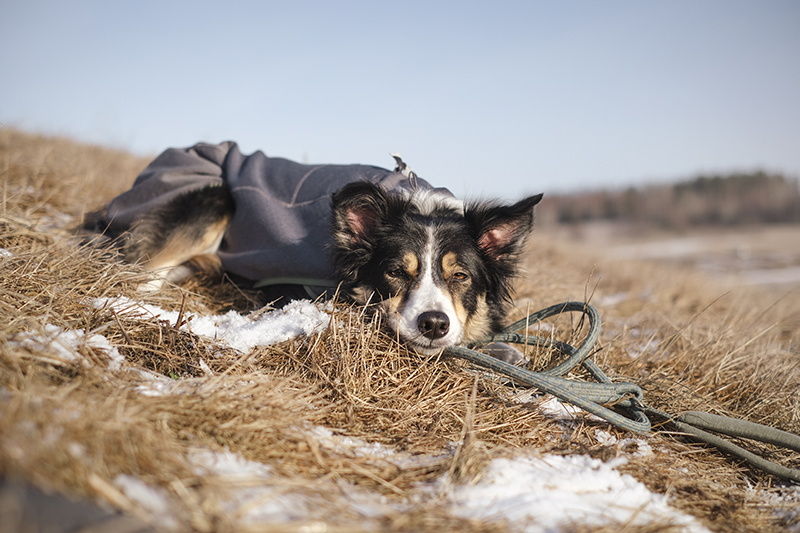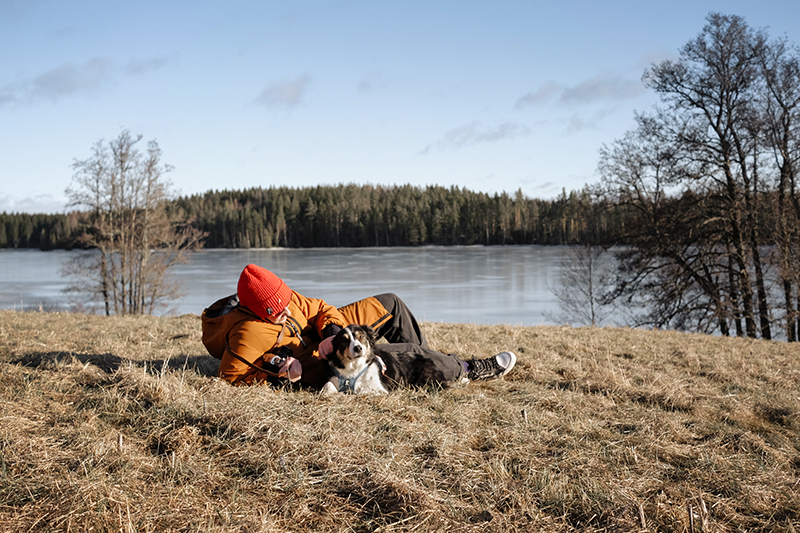 Our Hurtta spring package is on its way and we're very curious and excited! The dogs always love to help unbox (aka trashing the box) and explore what's inside, so I hope to share some more dog-gear-news very soon.