A Hurtta discount code for you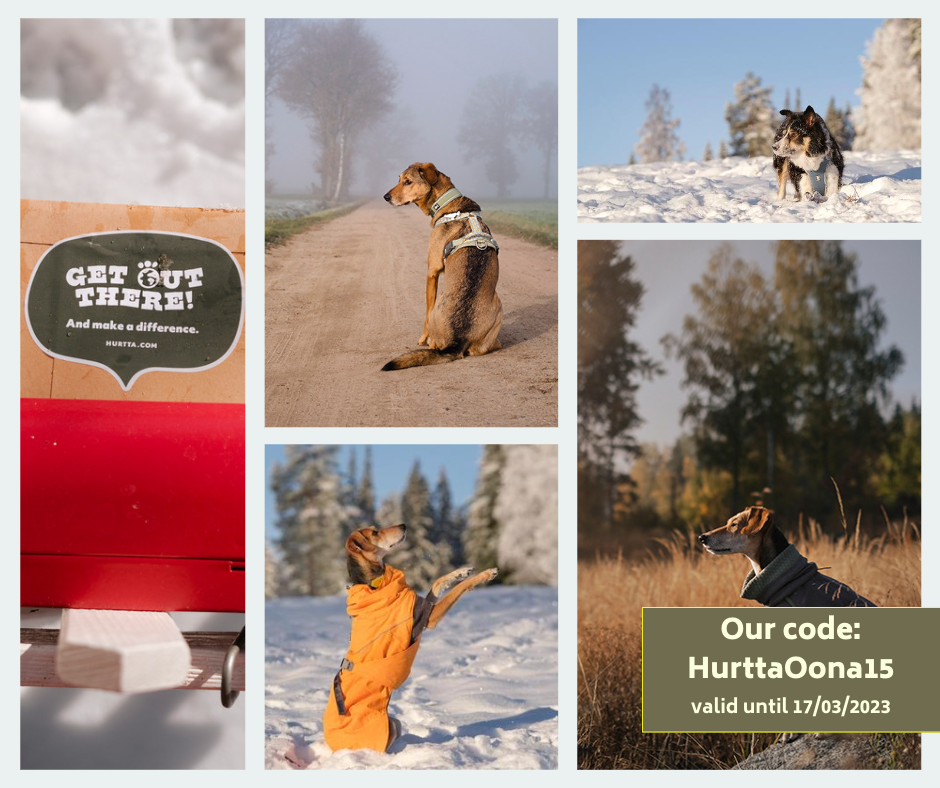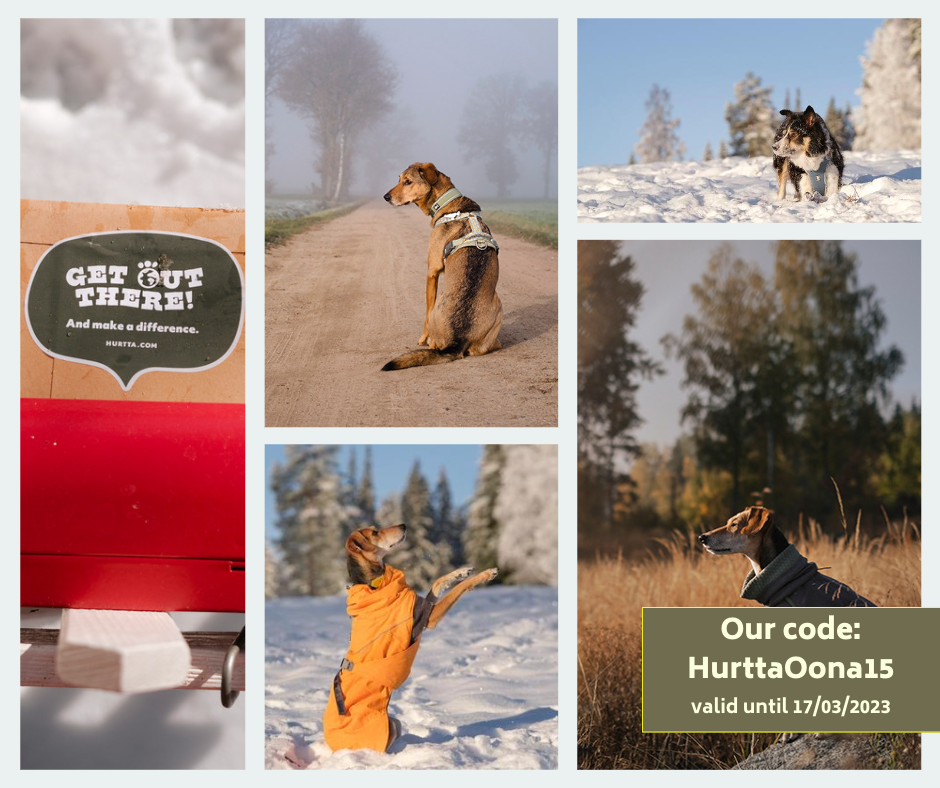 Exciting things are happening in March (it feels like we're waking up after a long winter), and as a fun surprise, adventurers Mogwai, Oona, and Lizzie have a Hurtta discount code for you! A superb way to kick off this new month, right?
Withing EU (
Hurtta.com
and
fi.hurtta.com
) you can use our code "HurttaOona15" for a 15% discount, and it doesn't matter if you're still in a winter mood like us, or you're already thinking about your dog's spring/summer wardrobe 🙂
If you'd like some extra inspiration or watch the gear that we're currently using, HERE you can see an overview of our winter gear. I also answer some common questions about coats.
Have a great day,
much love from all of us