The journey continues, we are Hurtta adventurers 2023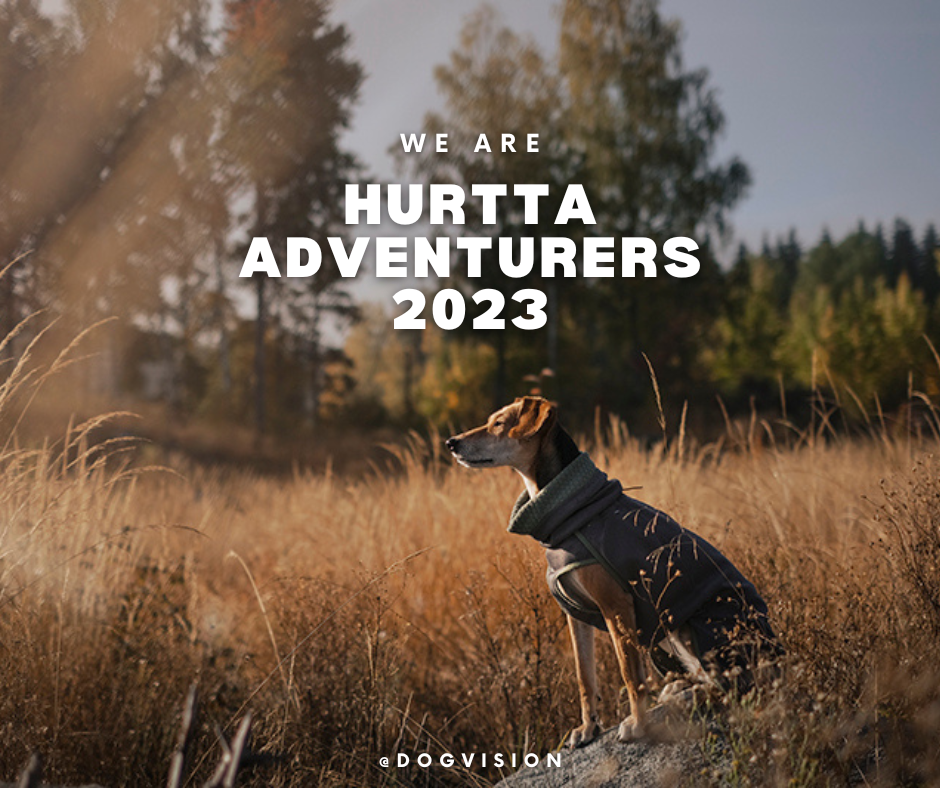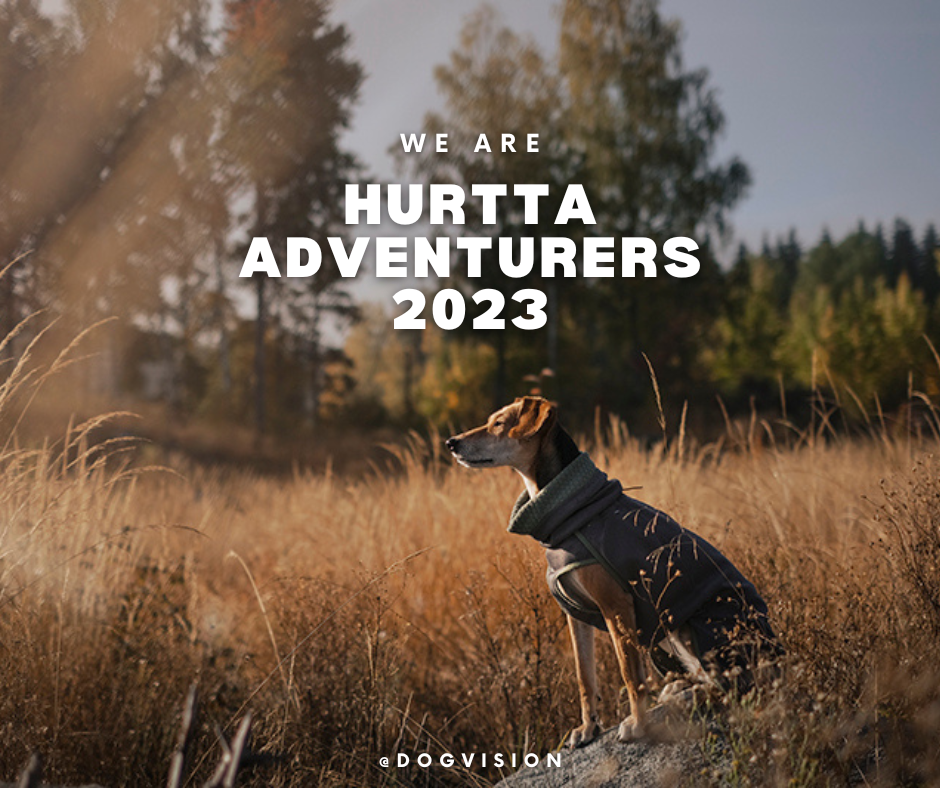 The news is out so we can finally announce that we will continue our collaboration with Hurtta as a part of the Hurtta adventurers team of 2023!
This year, the team is bigger than ever with 50 humans + their dogs joining.  From last year's team, 9 others joined again, and we all hope to share our love for dogs, the outdoors, and adventures together.
You might wonder what the cookie Hurtta is, why we applied for this collaboration, and what impact this has on the blog, so I will explain that first.
Hurtta is a Finnish dog gear brand, with a focus on gear for outdoor activities in any kind of weather. Their range goes from collars and harnesses to warm coats and rainwear. And the best thing is, their stuff works. There have been times when my dogs arrived home dry while I was soaked and shivering.
We've been customers for over a decade, using all kinds of gear for different dogs and in different environments, but it wasn't until we moved to Sweden that we really became die-hard fans. So what happened? We moved up north with 2 senior dogs that were super happy with all the snow during the long winters but were not able to keep warm enough. Especially for Ravasz (a large long-bodied hound) it was only the Hurtta coat that came in his size, could be adjusted in all the right places, had great body coverage, and kept him warm for years.
Then Lizzie arrived, a Greek goddess that prefers sunbathing and sauna sessions over anything else, so you can imagine that she was in serious need of some protection against the Nordic winter weather.  Again, we found solutions within the Hurtta collection. She does have some other coats and sweaters that work perfectly for in-between seasons, but for real winter days, it's only Hurtta so far. Well, that and sauna sessions lol.
As Hurtta adventurers, we received products to try and use, of which we'll be sharing photos and experiences– and Hurtta's social media accounts will be tagged. While I do try to take a few 'pretty' pictures when products arrive (and are still clean), 99% of what you see is just daily life frozen in time by my camera.
The 2023 info hasn't been shared yet, so I can't make any promises, but if you're interested, you might want to keep an eye on our social media for discount codes and giveaways 🙂 .
If you're not interested, no hard feelings. We are here to inspire you, to share the joy of adventures with dogs, of exploring together, and of capturing that joy to save the memories forever- and if you see a product that might help your dog too, you will know where to find it :-).
If you have any questions, feel free to reach out!
Much love from all of us,
X