Hiking essentials: cookies and a smile!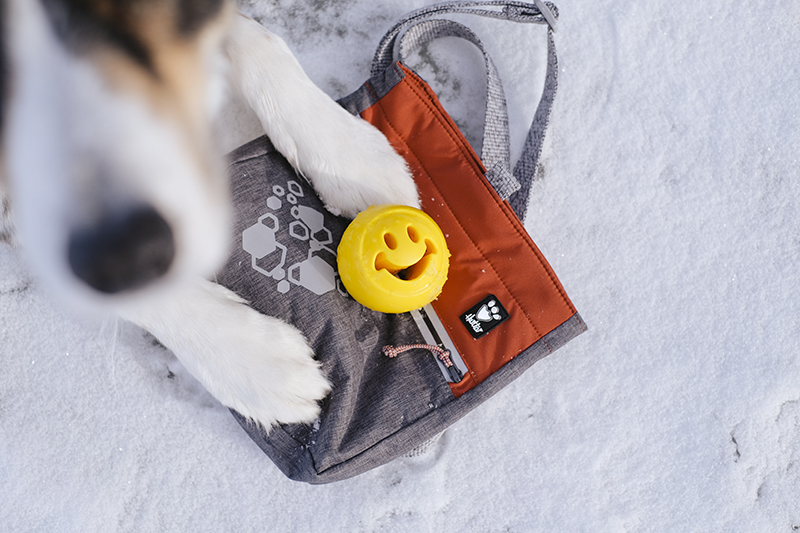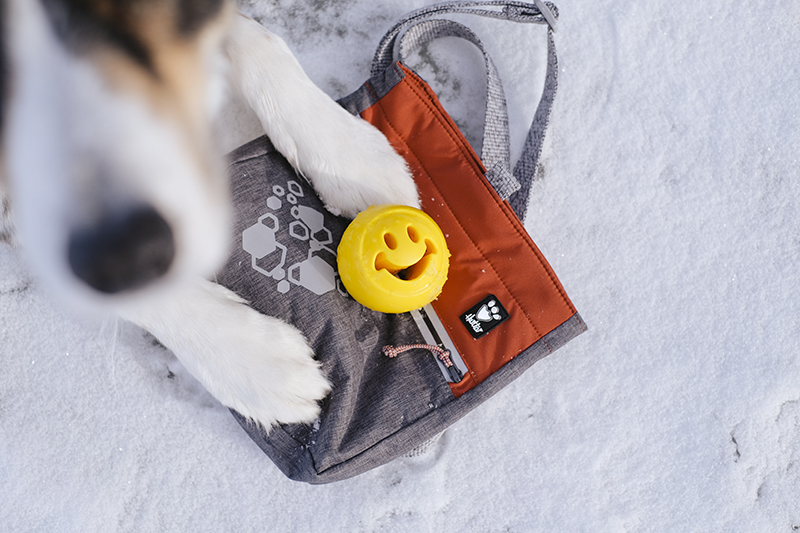 There is a good probability that according to my dogs, I'm seriously complicating life by dragging along poo bags, leashes, or fresh water. "We're tough dogs!" -they think of themselves. They happily drink from dirty puddles, roll in the dirt, chew on old sticks, and run wild through the woods. Sometimes they look annoyed at me when I tell them not to go too far, leave a stick behind, or *oh dear* the look when I bath them after their stinky punk splurges 😀
But two things can't be missing: cookies and smiles.
The cookies we take from the jar at home, but the might take a bit longer. After a busy day or when it's raining cats and dogs outside, there might be some hesitation to get on those hiking boots instead of curling up under a warm blanket. But I know that once we're out the door and I see those happy tails wag, I'm instantly happy.
I'm unsure if it's fate, coincidence, or luck, but the old treat bag I've had for years needed to be replaced, right when I got this treat pocket (eco) sent by Hurtta.
The colors that I chose are called "Blackberry mix", and there are more variations available.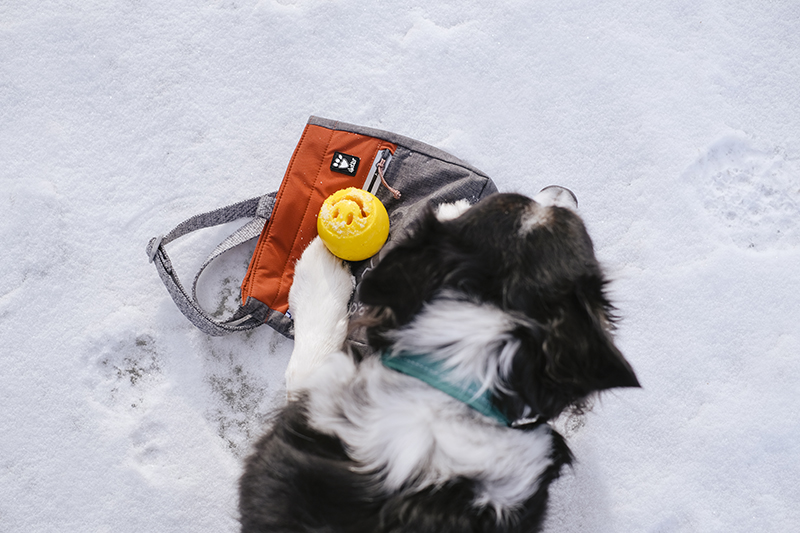 Some more specifics about this bag:
– it's made from recycled materials
– magnetic closure
– reflective prints
– zipper pocket in the front (it fits my iPhone)
– adjustable strap
– small hook inside the zipper pocket (for keys or a clicker for example)
The attachment of the strap is mostly designed to wear the bag around the waist, but I adjusted it to be a bit longer and wear cross-body because I'm still wearing long winter coats (and I might look like a joker with the bag around my waist over this big coat).
The magnetic closure is a relief as my previous (not Hurtta) treat bag was open and I often lost cookies while taking pictures.
If I could change one thing it would be an extra zipper bag in the back and/or perhaps a poo bag holder on the side. That's because I take it on our daily walks and geocaching, rather than training at a dog school- and then I'd prefer to have a spot for my passport/driver's license or my phone not together with my keys.
My favorite features are the large space for cookies (+ a small training toy) and the magnetic closure, which works great for me.
Now the biggest risk is losing this pretty bag,… to Joeri who has been tempted to steal it from me haha!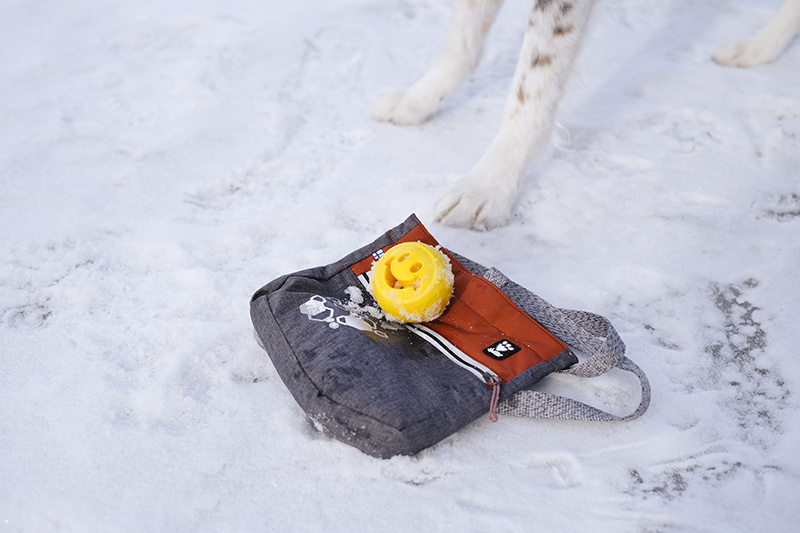 As a part of the Hurtta adventurers team of 2023, we get to try new and fun products, which we obviously love to share with you too. If you have any questions, let me know.